Want to be rolling in the dough—the pizza dough, that is? Palm Coast and the Flagler Beaches boasts a number of mouthwatering pizza joints…too many to list in just one blog post. Thick or thin, classic or creative, here are a few places where you can grab a little slice of heaven.
Faro Beachside Eatery in Flagler Beach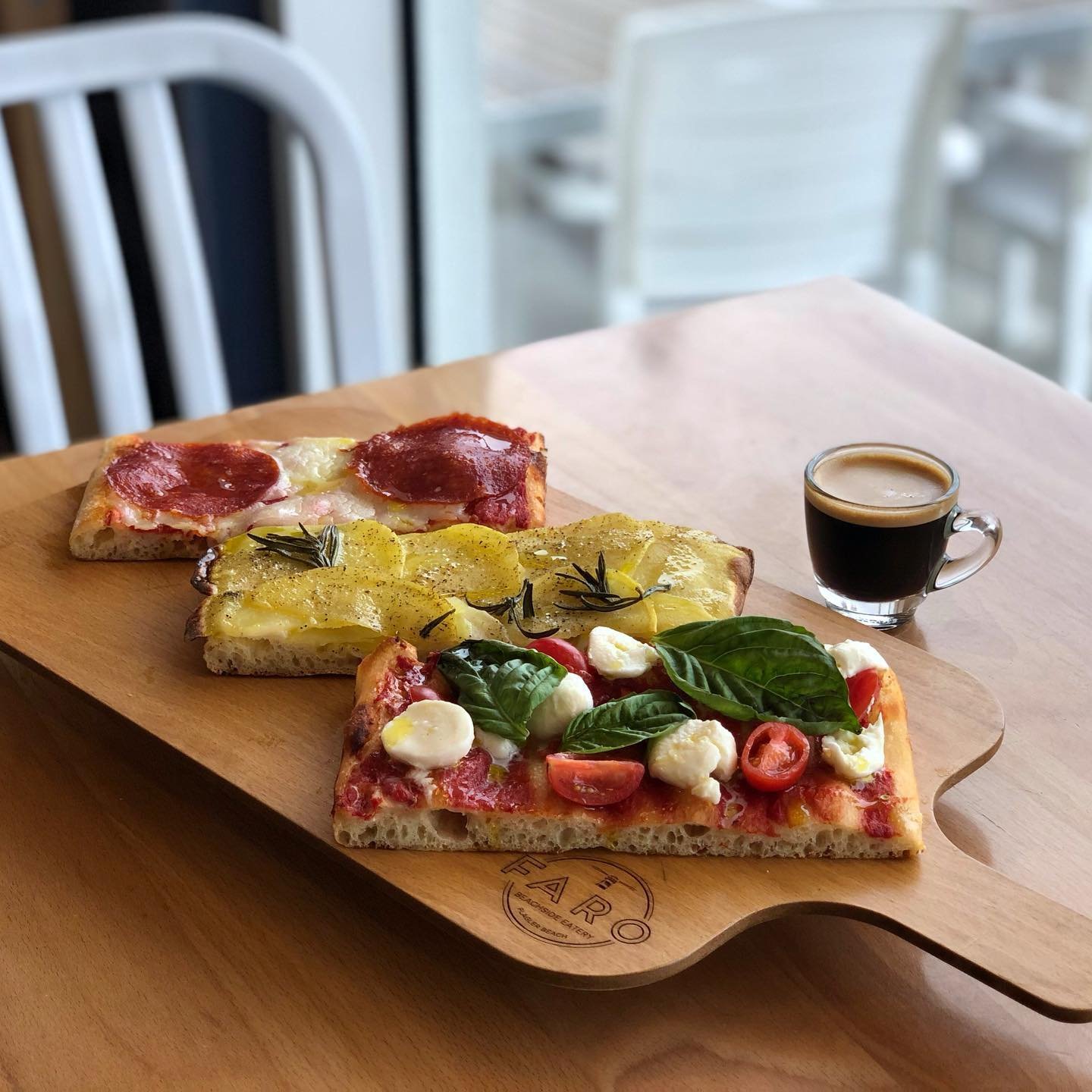 The secret's in the source. Faro owners and husband-and-wife duo Dario Carbone and Alexia Tarantino were both born and raised in Italy—the de facto birthplace of the beloved pizza pie. Their Italian background is evident in every bite: soft and airy dough, impeccably seasoned sauces, and high-quality ingredients. The pizza at Faro is served "al taglio," which translates to "by the cut." This Roman street-food style delivery allows you to mix and match options like the traditional Margherita or the more unique "Tater," with sausage, mozzarella, and potatoes.
Rocky's Pizzeria and Restaurant in Flagler Beach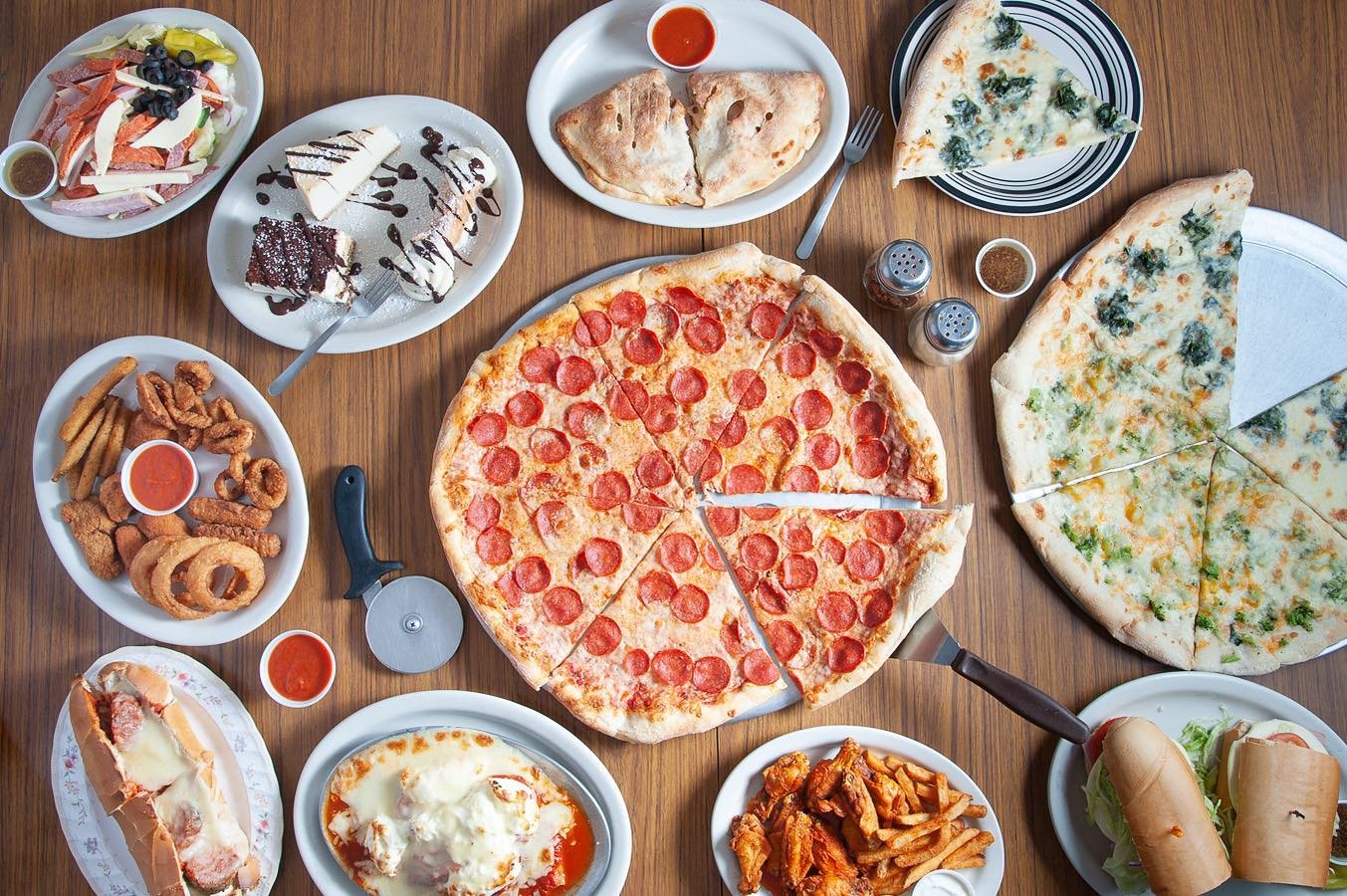 Ah, the lovely familiar beach scents: the crisp ocean breezes, the saccharine notes of sunscreen…and the fragrant aroma of pizza? Steps from the beach, Rocky's Pizzeria's delicious pies are a siren call to famished beachgoers. Thin, crispy crusts, gobs of gooey cheese, and a heavy-handed dispersal of toppings keep patrons returning to this laid-back joint. Our favorite feature is the walk-up window, where you can snag two slices and a drink for just $5.
Napoli Pizzeria in Palm Coast and Tony's Pizzeria in Flagler Beach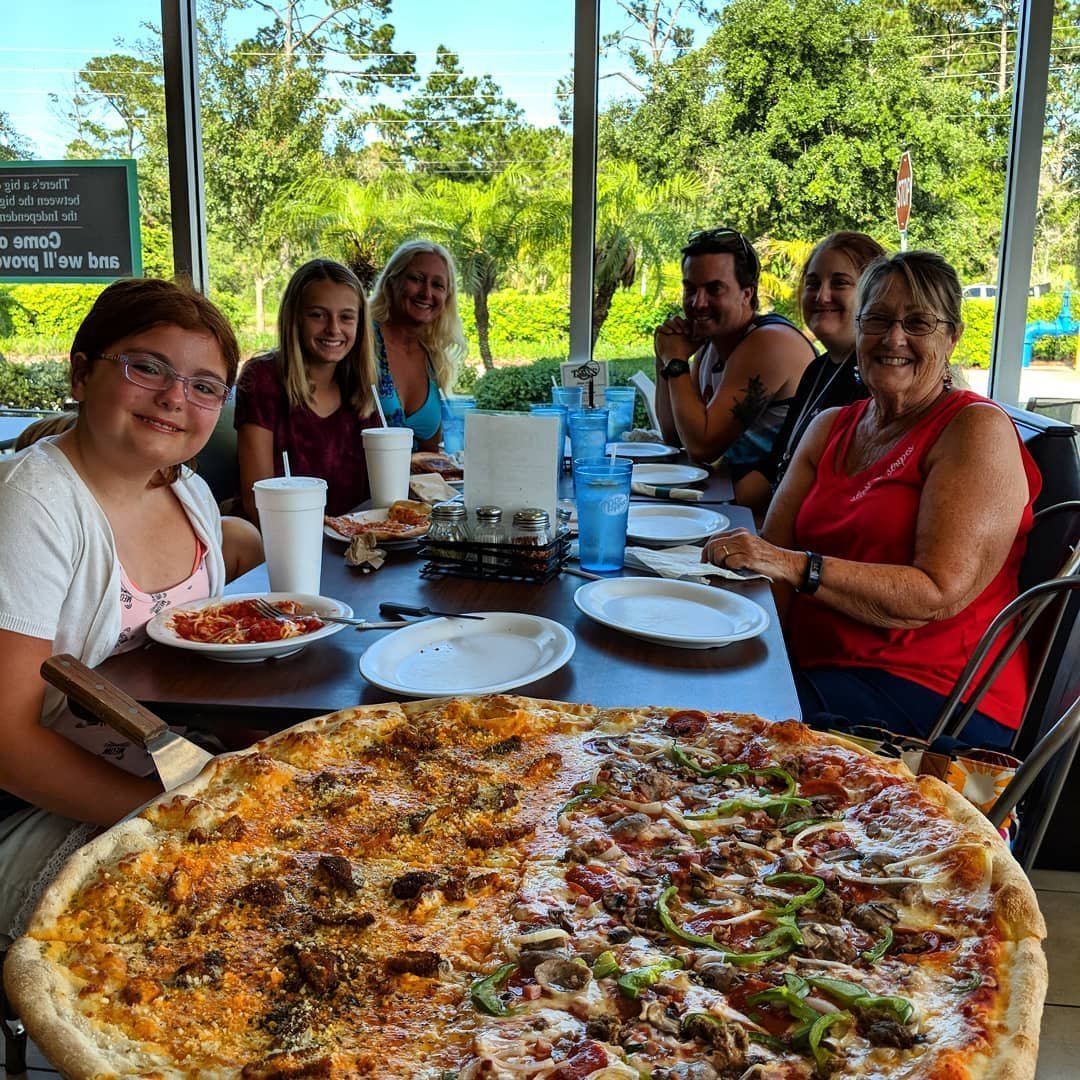 We've got friends in dough places. Buddies and business partners, Paul Brum and Paulie Ricci are dominating the pizza biz in the area. The two co-own both Napoli Pizza in Palm Coast and Tony's Pizza in Flagler Beach. You'll find consistently delicious New York-style pies at both locations. Build your own or go with a crowd-pleaser like the classic white, piled with mozzarella, ricotta, parmesan, fresh garlic, olive oil, and parsley.
Mezzaluna Pizzeria in Palm Coast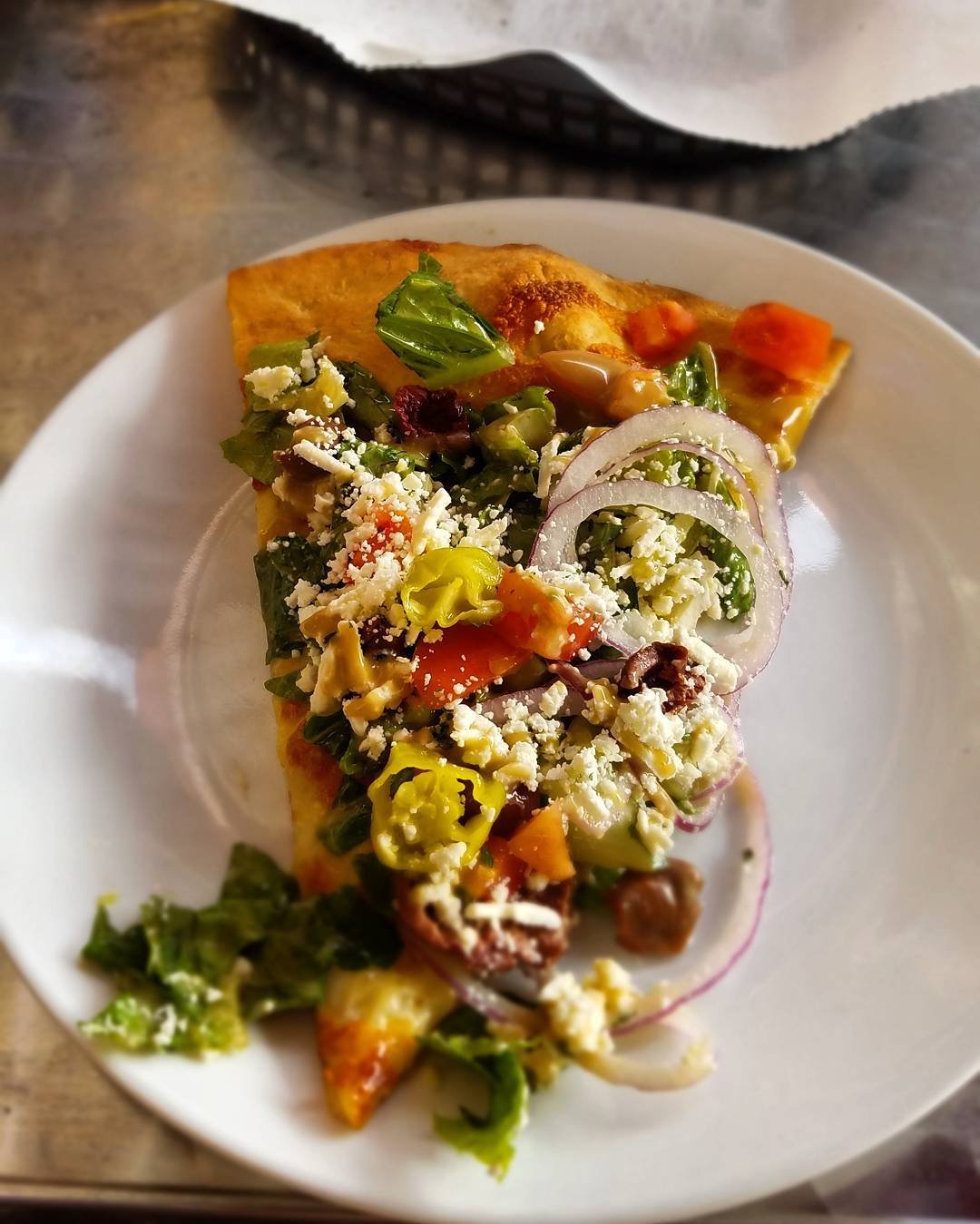 No, you're not in Italy. But it sure feels that way when you dine at Mezzaluna in Palm Coast. The Italian restaurant is located inside of the ever-quaint European Village. String lights, a bubbling fountain, paver walkways, and the fragrant smell of classic Italian transport you across the Atlantic. Mezzaluna's pies taste deliciously homemade, which comes as no surprise at this family-owned restaurant. Our pick is the Greek Salad Pie: romaine lettuce, Kalamata olives, red onions, tomatoes, pepperoncini peppers, feta, ham, and salami are tossed in a balsamic vinaigrette and served atop a light, crispy crust.
Joe's New York Pizza and Pasta in Palm Coast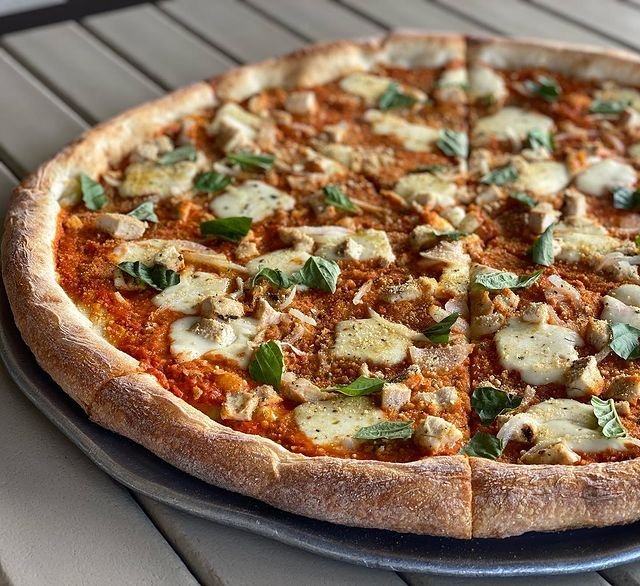 All hail the bubbly crust. And the lip-smacking, subtly sweet sauce. And the silky mozzarella. At Joe's, pizza reigns supreme. New Yorkers claim the pies are spot-on to what they've had back home. But no matter where you call home, you'll love the swirls of pesto and delicate pepperoni cups that adorn some of the various pie options at Joe's. Our pick here is the parm pie with chicken, tomato, marinara, grated parmigiana, oregano, and mozzarella.