Hungry? We've got some delicious news: five new restaurants have moved into Orlando's Most Dynamic Neighborhood, I-Drive. And they are sure to please your palate. Check out these 5 new spots to feast on I-Drive.
Gordon Ramsay Fish & Chips at ICON Park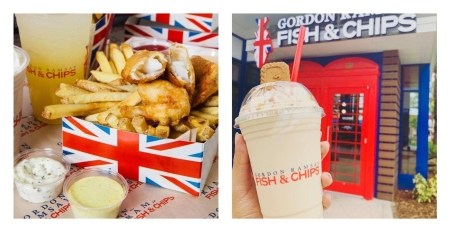 Big fish has landed at ICON Park right across from the entrance to The Wheel. Gordon Ramsay's Fish & Chips is the famous chef's take on classic English street food, along with chicken, shrimp, and his signature shakes, Sticky Toffee and Biscoff. Open for lunch and dinner, no reservations are required for this authentic takeaway-style, fast-casual restaurant.
Sloppy Joe's at ICON Park

Your trip to the southernmost point in the Continental U.S. just got a lot shorter. The historic Sloppy Joe's, best known as author Ernest Hemingway's regular hangout in Key West, is now open at ICON Park. This legendary saloon's dazzling tropical drinks, live island music, and great food are favorites for all ages and celebrations.
Twenty Pho Hour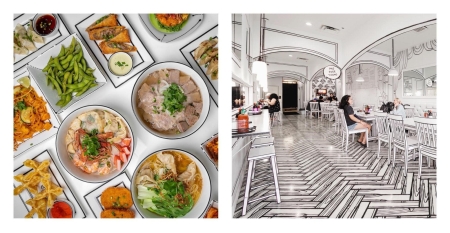 Attention pho pho-natics: you're going to want to try Twenty Pho Hour, America's first 2D noodle bar, ASAP. The menu features pho bowls, signature bowls, build-your-own bowls, stir-fries, boba teas, and more. There's even a 24 Pho Bowl Challenge if you've got a competitive spirit. Oh, and they've got merch, too. Take-out is available, but you're going to need to see this restaurant's black-and-white decor for yourself. It's un-pho-gettable!
The Hampton Social at Pointe Orlando

Whether you're in search of lunch, dinner, or weekend brunch, The Hampton Social – Orlando is the perfect place to imbibe and enjoy the feeling of summer days. Head to Pointe Orlando by the Convention Center to enjoy this lively culinary destination's exceptional coastal-inspired food, cocktails, and live music in its indoor dining room, outdoor patio, or "Rosé All Day" Lounge. Head out and feast in style.
King Cajun Crawfish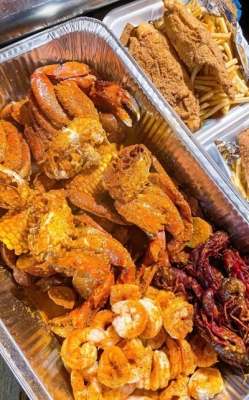 If you're craving authentic Cajun cuisine with a modern twist, King Cajun Crawfish is COMING SOON to I-Drive. Like its original two Orlando locations, you're in for an all-around-enjoyable experience here with fun times, a family-friendly atmosphere, high-quality products, friendly compassionate service, and of course the best New Orleans seafood.
Well, if you weren't hungry before you surely are now. Good thing there are 3 meals each day – plus snacks – and calories consumed in Orlando's Most Dynamic Neighborhood don't count. Which one of I-Drive's newest dining spots are you headed to first? Plan to your feast here.