Itching to go to your favorite Orlando attractions? Thanks to Visit Orlando now you can visit virtually! Using state-of-the-art technology, their innovative and interactive tours let you see everything there is to do in Orlando, from world-famous theme parks and attractions to top hotels, dining and shopping hotspots, entertainment districts, and more! Check out these 5  International Drive spots to visit virtually from the comfort of your own home!
Andretti Indoor Karting & Games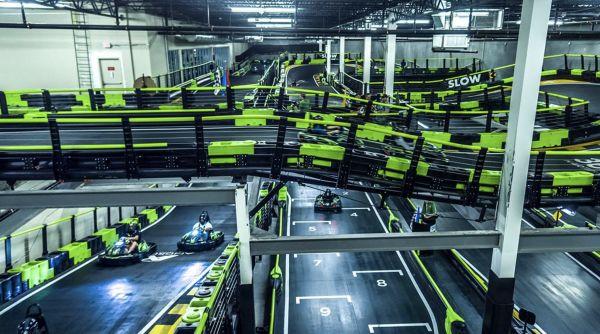 Get ready for entertainment that is on a track all its own!
Aside from their high-speed karts that you can race on exciting and challenging courses, they also bring a ton of other excitement-filled activities for you to enjoy! Experience the thrill of Ziplining and challenge your skills in their rope obstacle courses, or head to their arcade to get in some serious game time with virtual reality games like Omniverse Arena, Hologate, and others!
Oh, and did we mention their state-of-the-art multi-level laser tag arena? Top it all off with some of the freshest and tastiest food at their in-house grill and the full-service bar at Skybar, it's safe to say that a day spent at Andretti Indoor Karting & Games will bring you non-stop thrills.
Sit down and strap in as you get ready to experience a virtual race.
Ripley's Believe It or Not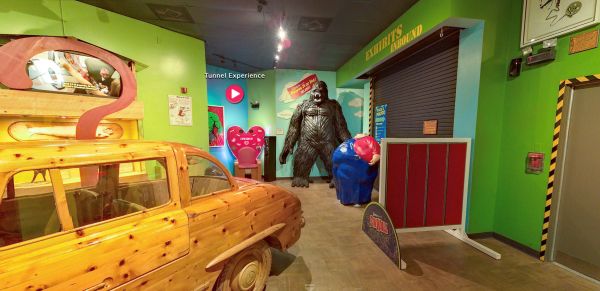 Get ready to karate chop that quarantine claustrophobia with a trip to the weirdest place in Orlando! Ripley's Believe it Or Not amazes its guests with a variety of exhibits, artifacts, and displays throughout their 16 different galleries, each paying tribute to the odd, bizarre and unbelievable. Relish at unusual relics, rare treasures, and everything in between. A short time here will show that truth is indeed stranger than fiction. And now, not only can you virtually step inside this popular I-Drive spot, but they are also providing educational and fun content during these hard times to keep you and your family amazed from home!
Their Outside of the Odditorium program lets you tune-in to meet their researchers, illustrators, and editors as you walk through live Q&As, odd exhibits, drawing tutorials, and more! Plus, they have a variety of downloadable lessons and crafts for you to utilize as well! Check it out today and be sure to tune in!
The Escape Game Orlando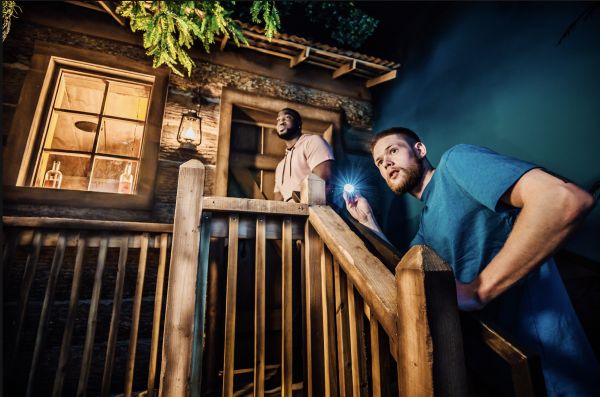 Enjoy an escape game experience similar to what you would experience when you visit TEG in person! Get ready to take a journey through famous museums, historic landmarks, and travel through time to witness watershed events as you watch closely for clues and puzzles. Put those critical thinking and deductive reasoning skills to the test when you get in on their TEG Field Trips and solve a mystery right from your living room!
SeaWorld Orlando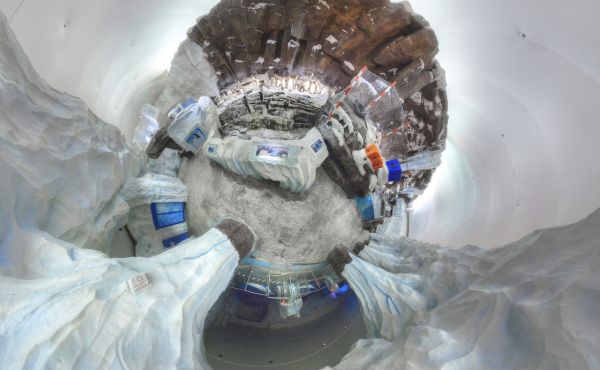 A park that is known for immersing its guests in the mysteries of the sea through up-close animal discoveries, amazing attractions, and unforgettable performances, SeaWorld Orlando is definitely a beloved attraction on International Drive! Whether you're catching a thrill as you dip and dive through the air like a Manta, getting soaked by the swift movement of a whale, meeting dolphins, feeding sea lions, or counting shark teeth… you're sure to be met with an adventure that will bring with it memories for a lifetime!
And luckily, during these hard times, SeaWorld has put together a little trip for you to enjoy! Grab a jacket and get ready to take a trip to Antarctica where you can say Hi to some penguin friends! SeaWorld's Antarctica: Empire of the Penguin is now just a few clicks away. If you're looking for a quick break that will surely bring a smile to your face, you've got to check it out!
Aquatica Orlando
Ahh, the one-of-a-kind whimsical waterpark that brings you the perfect mix of relaxation and thrills in a tropical paradise, Aquatica Orlando! Get ready to brace yourself as slides spin and soak you and let loose in the shade at the beach! The fun is as endless as the sea, and now you can experience their popular Roa's Rapids from your couch! Check out this virtual-action river experience with high tides and gushing geysers as you take a trip to paradise without having to leave your home!
As we all wait patiently for fun-filled days to come, check out these innovative and interactive tours to get a feel for some of the amazing experiences that await you on International Drive! Check out a full list of virtual experiences to enjoy on I-Drive, and beyond right here.
We hope you enjoy these 5 International Drive Spots to Visit Virtually. Happy exploring!