Whether you require a bold cup to start your day or an icy afternoon refresher, Flagler Beach's independent coffee shops have exactly what you're craving. Flagler Beach is filled to the brim with unique little cafes and hidden java gems—one's even cloistered away inside a local church! So shake those mega-chains that always fall flat and check out some of our favorite places to grab a coffee in Flagler Beach.
1. Yes Coffee Co.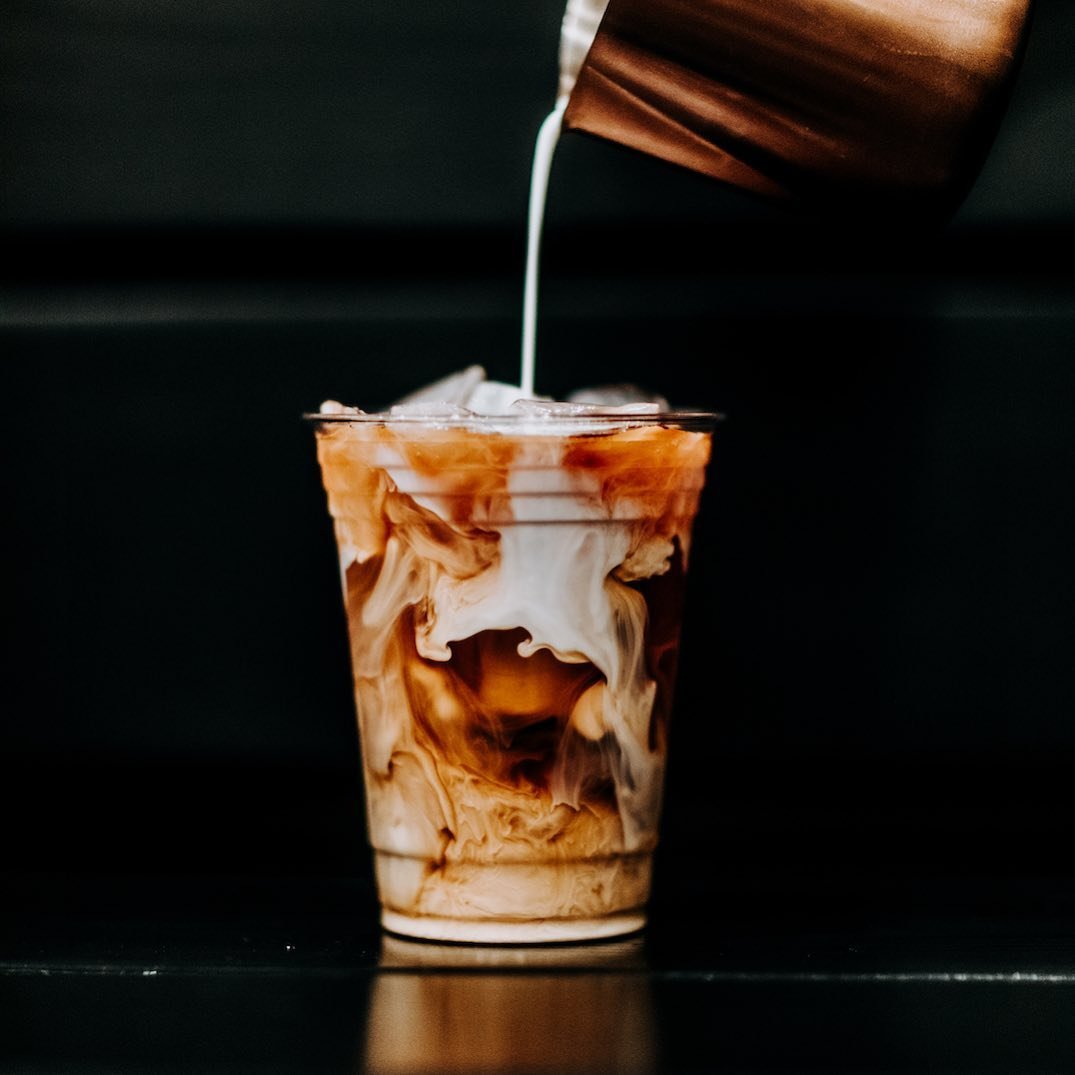 There's no way  to could leave Yes Coffee Co. off this list. Tucked inside a church, this little shop is truly a labor of love for husband-and-wife duo, Mike and Rachel McDermott. The two carefully craft each and every cup, creating intricate, Instagram-worthy designs atop lattes, cortados, and more. Recommended is their signature drink, the Snow Cap: an iced flat white with vanilla, topped off with a decadent vanilla cold cream.
2. Java Joint Beachside Grill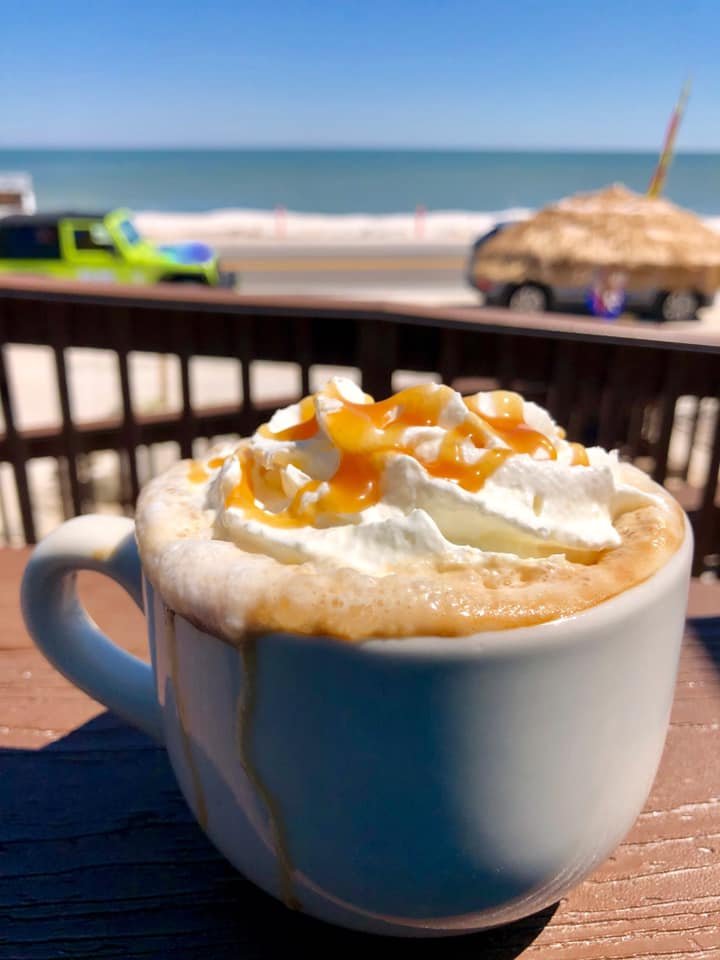 Coffee…and crab cakes? Yea, you can dig it. Over at Java Joint Beachside Grill, you can start the day with a traditional hot coffee, cappuccino, or specialty latte. Choose from fun flavors like Caramel Madness, Toffee Nut, or Peppermint Patty. And, if you're feeling a little wild (you're on vacation, after all), go for the extra dollop of homemade whipped cream. It's divine.
Now, as promised: those crab cakes. Don't waste precious time percolating on the menu. You'll want to try our favorite Java Joint dish, the crab cakes Benedict. It's the traditional eggs benny with a fun seaside twist that we can't ever get enough of. And paired with a delicious cup of coffee, it's an unbeatable breakfast duo.
3. Kool Beenz Coffee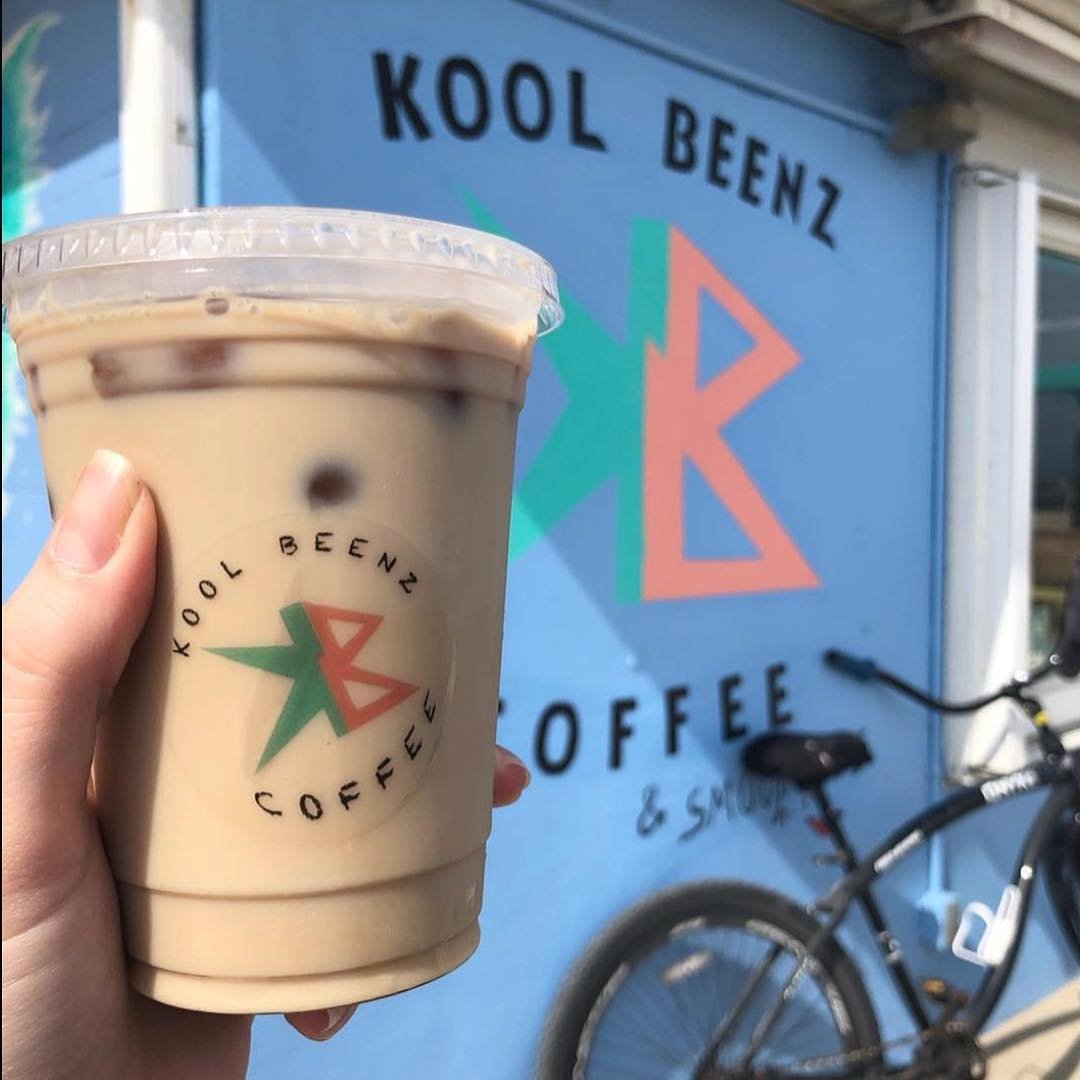 Kool doesn't quite cut it (kut it,!?) when we're talking about this hot spot. From its colorful exterior to the frozen coffee cubes that keep your bevy extra cold, Kool Beenz exudes chill. The board boasts everything from cappuccinos to freshly made smoothies bursting with flavor—best of luck trying to decide. And its prime A1A location means you can savor both good coffee and beach views at the same time. Our tip? Order the decadent Caramel Kool Coffee: a vanilla ice cream, dark roast, and caramel blend that's garnished with whipped cream and a velvety caramel drizzle, then head across to the beach to sip and stroll.
4. Swillerbees Craft Donuts and Coffee Bar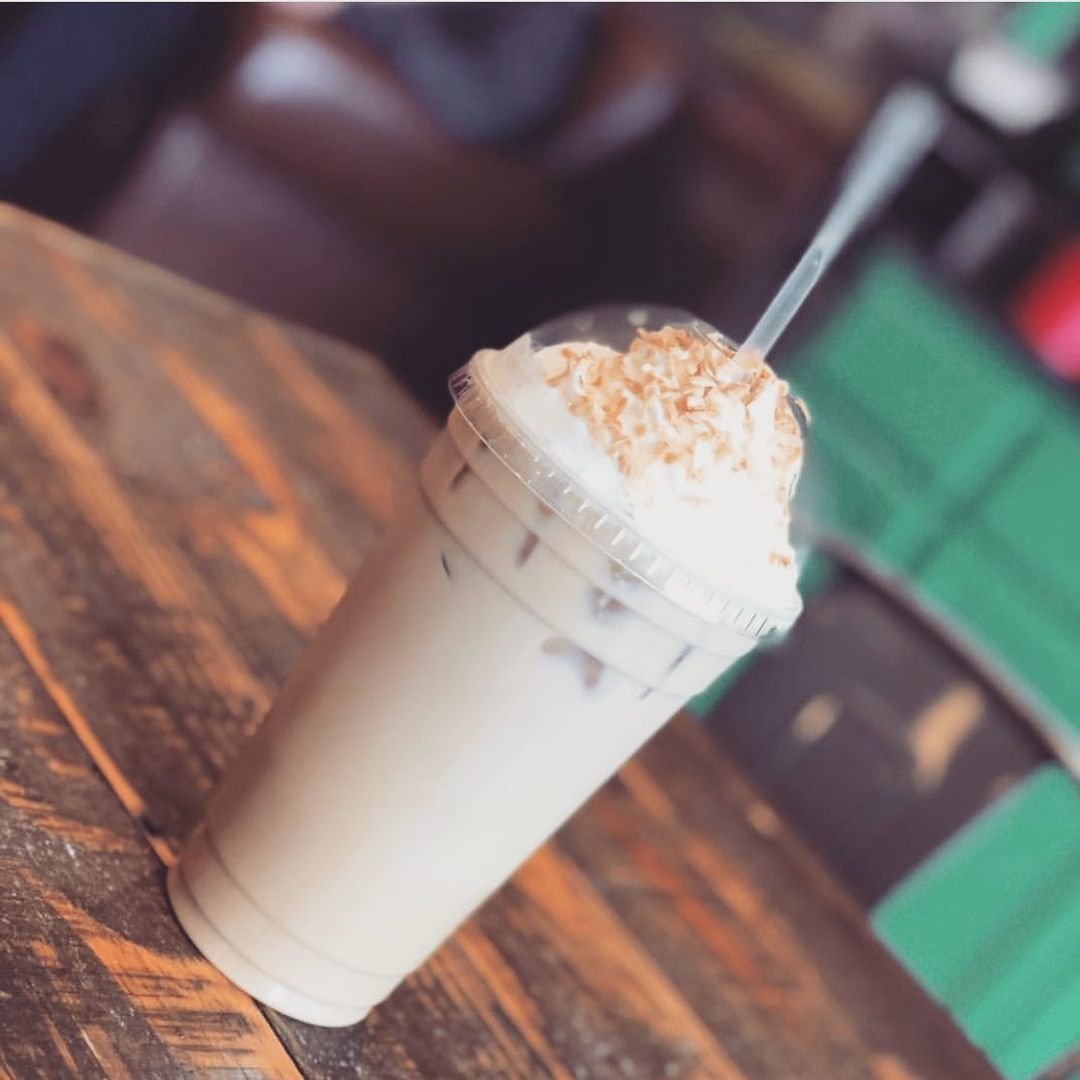 Ah, sweet, sweet, Swillerbees. Your fluffy, doughy, sugary circles of happiness are unparalleled! Sometimes, guests get so distracted by the sprinkles and swirls that they almost forget about the heavenly hot coffees and luscious lattes. But, luckily, "almost." Because it would take a lot to overlook signature drinks like the Campfire: an iced or hot latte with dark chocolate, toasted marshmallow, and a crumbly graham cracker topping. Or the aptly named Salty Sailor, which features espresso, milk, salted caramel toffee syrup, and a sprinkle of fresh sea salt. No matter what you're swilling at Swillerbees, you'll get that traditional java jolt you crave.
5. SunBros Café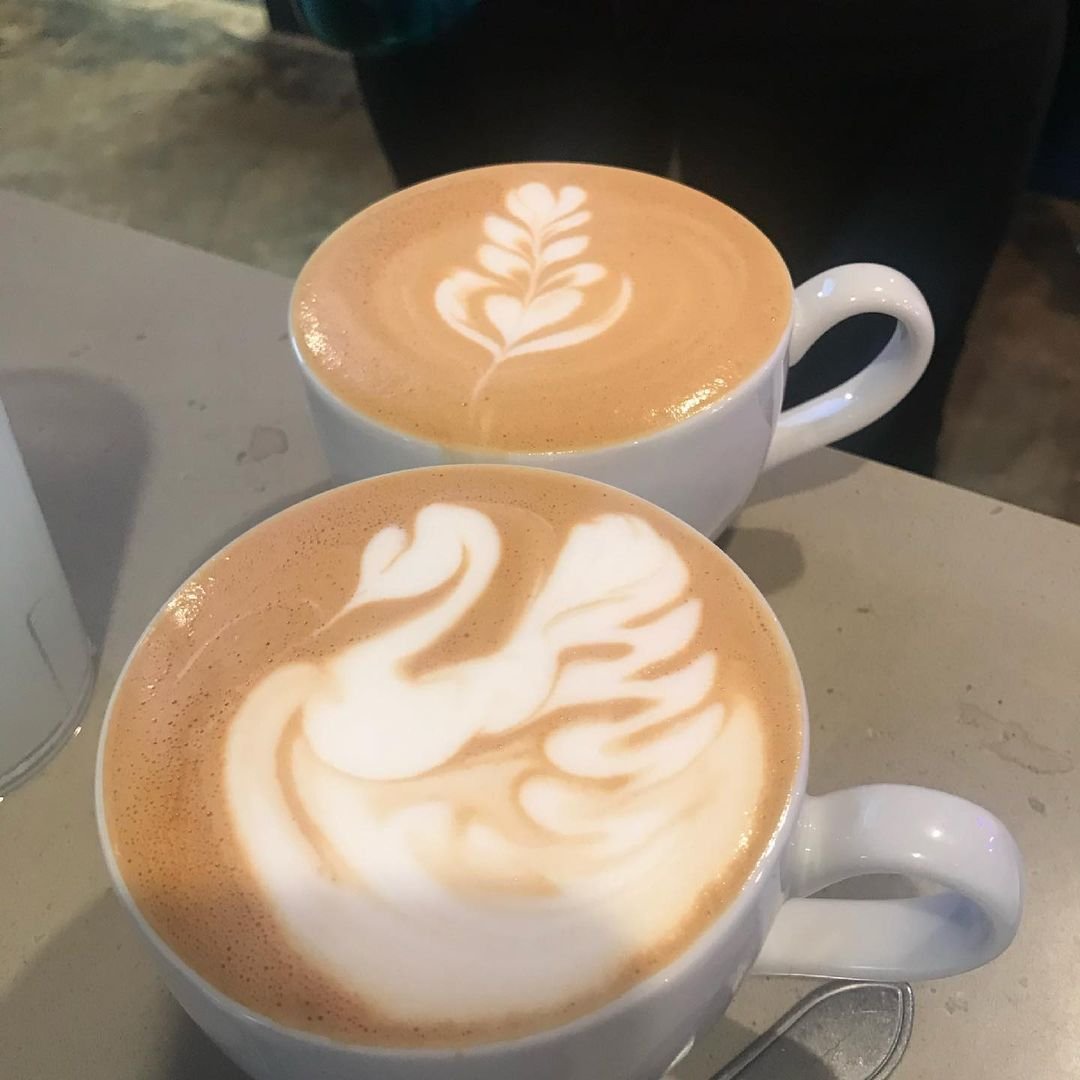 Though it's one of the newest additions to the coffee shop lineup, SunBros is already a favorite among locals and visitors alike. Armed with ample indoor seating, an extensive menu peppered with breakfast and lunch selections, and of course, plenty of coffee, it's easy to see why it's a hit.
Caffeine fiends can choose from traditional drip, frappes, and espressos. The café was inspired by owner Travis Sundell's European vacation, so the pastry selection comes as no surprise. Try the homemade bread pudding— it's baked with buttery, flaky croissants and dark chocolate.
So head to Flagler and stay awhile, enjoying the delicious coffee and views of the beach.