School is back in session, and if you want to treat your family to a fun and educational day on International Drive, there are plenty of attractions to choose from. During your next visit, be sure to explore these 5 exciting, educational attractions that are sure to show your kiddo that learning really is fun!
1. WonderWorks Orlando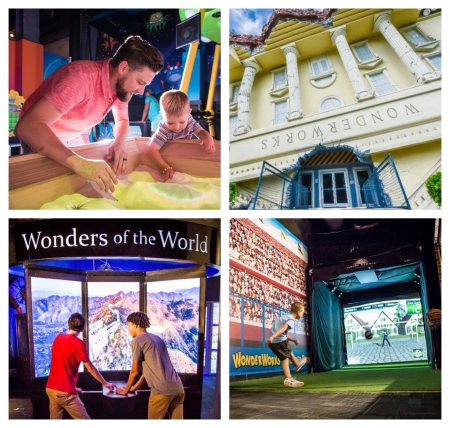 It's an amusement park for your mind! You may know WonderWorks as the only upside-down building on I-Drive, but prepare to be amazed as you walk into this family fun attraction that boasts over 100 interactive exhibits.
Feel a 5.3 earthquake, touch 100,000 volts of electricity, play virtual sports, design your own roller coaster, get your blood flowing by climbing their 3 story indoor ropes challenge course, compete in a game of laser tag, and even enjoy a ride in their 4D Motion theater.
WonderWorks is a science-focused indoor amusement park with over 35,000 square feet of edu-tainment, and six unique and exciting wonder zones, and with so much to see and do, a trip to this destination with the whole family is sure to challenge the mind and spark the imagination!
2. SEA LIFE Orlando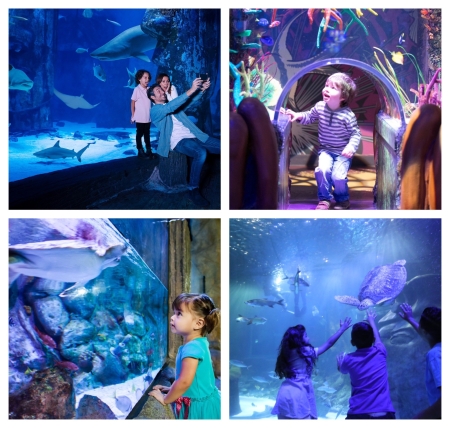 Located in one of Orlando's most popular entertainment complexes, ICON Park, SEA LIFE Orlando is the perfect place to dive into a day of learning all about the wonders of the ocean.
SEA LIFE Orlando is known for being home to Florida's only 360 degree Ocean Tunnel, allowing guests to see the wonders of the deep blue sea like never before, no flippers required. Come face-to-fin with sharks, stingrays, sea turtles, and more, as you step into a world of glittering scales, humongous tentacles, and razor-sharp teeth, plus make some new friends with friendly starfish and anemones along the way!
Dive right into their 9 interactive zones and experience breathtaking animal encounters throughout, from the Jelly Wall Exhibit, Indian Ocean, Feeding Frenzy and Coastal Rockpool Exhibit, to exploring a giant Shipwreck and traveling through the Everglades in a floor to ceiling exhibit, and so much more!
A day at SEA LIFE Orlando Aquarium will have everyone in the family feeling a new kind of appreciation for the spectacular creatures that call our oceans home.
3. Chocolate Kingdom

Because the only thing better than a day of learning and fun with the family is when there's chocolate involved!
Chocolate Kingdom, The Factory Adventure Tour, is an interactive journey that uncovers how chocolate transforms from the bean into the creamy, dreamy chocolate bar that we all love.
Enjoy a Personal Chocolate Tour Guide as you join forces with a handsome Prince and his Dragon sidekick to journey through a Cacao Tree Greenhouse, a one-of-a-kind Chocolate Museum, Mystical River of Chocolate, and a Micro Batch Bean-to-the-Bar Factory that uses old-world machinery.
Take everything you learned during your 45-minute tour to create your very own customized chocolate bar, and there's no doubt that the outing will prove to be both educational, fun, and of course, SWEET.
Be sure to check out their sweet special package offerings before your visit, like a chocolate & wine pairing, a hands-on chocolate making class, and even a chocolate fountain experience.
4. Ripley's Believe it or Not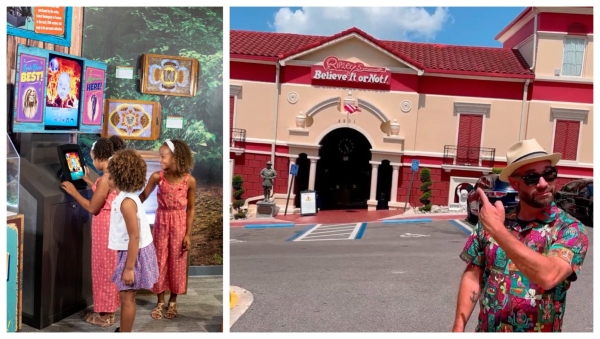 An educational day of fun on I-Drive just isn't complete without a stop at the weirdest destination in the district, just look for the building that appears to be sinking into the ground!
Ripley's Believe it or Not has an amazing variety of exhibits, artifacts, and displays in 16 galleries that pay tribute to the odd, bizarre, and unbelievable for a day of exploring that is sure to shock and amaze!
Marvel at their collection of weird and unusual relics and rare treasures, and discover that truth is indeed stranger than fiction. Enjoy their self-guided, self-paced tours, so you can take your time relishing in the unbelievable exhibits that call Ripley's home.
After all, what is a better way to promote learning than a little bit of curiosity? This is definitely an attraction you'll have to see for yourself to believe.
5. Monkey Joe's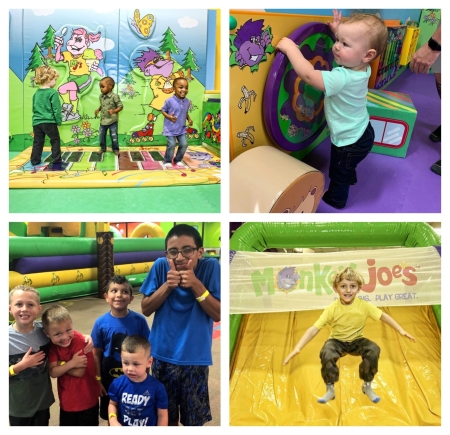 If you're hitting I-Drive with a younger child, Monkey Joe's is the perfect spot for honing in on developmental motor skills, and socializing with new friends while having a blast! We all know our kids love to bounce off the walls, and Monkey Joe's is a fun and safe place to do a healthy amount of just that!
They offer a play area that has wall-to-wall fun features, inflatable slides, jumps, obstacle courses, and various other entertainment to keep your kiddo active, happy, and healthy!
If you're looking to end a day of learning on I-Drive with a bang or simply offer your child the perfect place to bounce away the stresses of the classroom, this is the spot.
Enjoy a day of exploring and learning on International Drive with exciting educational experiences at these 5 unique attractions. Find a full list of attractions on I-Drive here, and be sure to add some of these fun educational stops to your itinerary!