Looking for the best sandwiches in Palm Coast and the Flagler Beaches?
*Cues Enrique Iglesias music*
We can be your…hero.
Whether you call 'em hoagies, heroes, or subs; whether you like 'em piled high or pressed into a panini; topped with fresh veggies or smothered in cheese; you can find the mouthwatering sandwich of your foodie dreams right here in Palm Coast and the Flagler Beaches.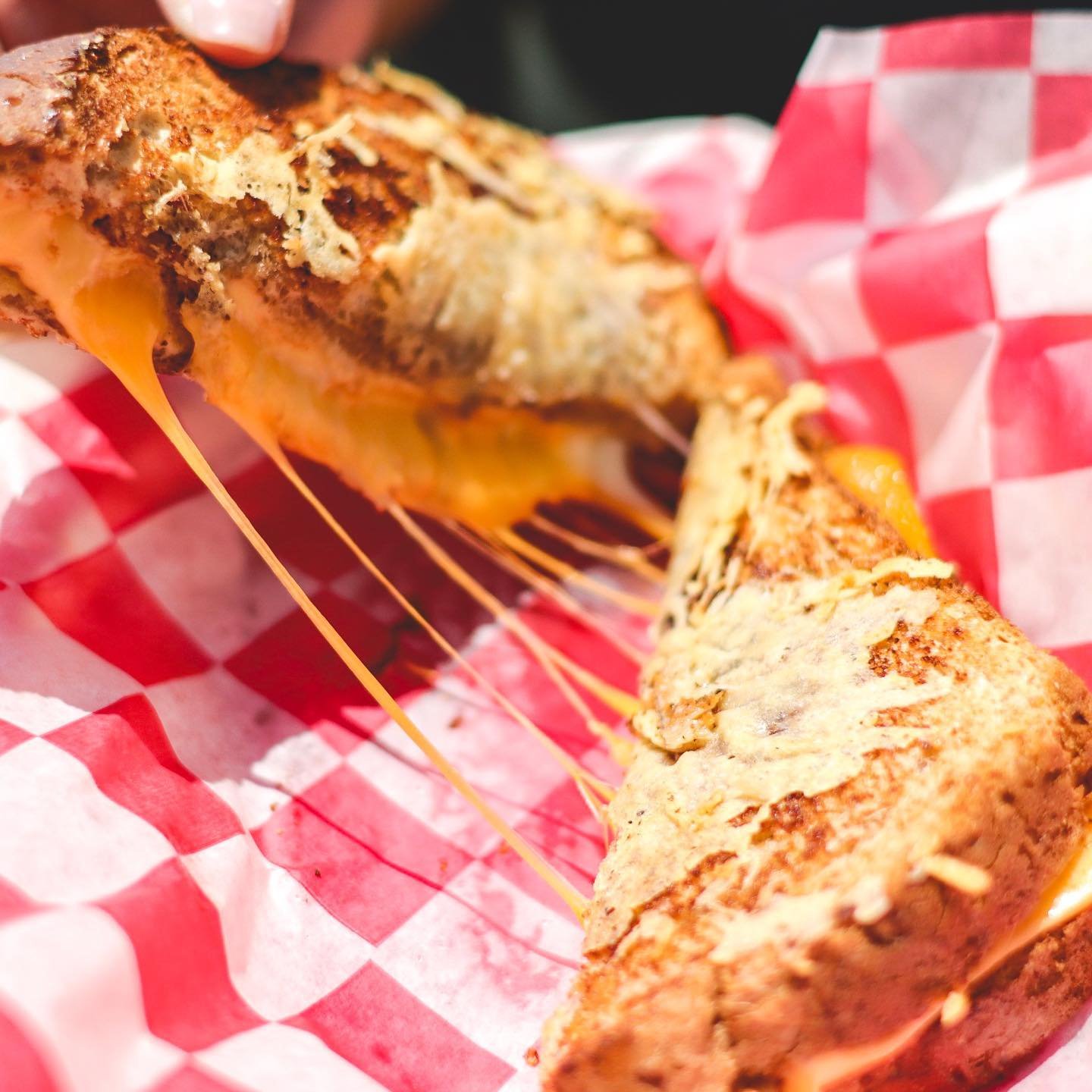 1842 Ocean Shore Boulevard, Flagler Beach, 32136
Say that ten times fast. While the name might be a mouthful, it's nothing compared to the sandwiches Bob himself is serving up in this little A1A joint. Think hefty portions of savory roast beef and ham, smoked cheeses, and zingy homemade sauces piled on perfectly pressed bread. Done thinking? Start working on your own beach belly bod (we consider it a badge of honor) with one of Bob's signature sammies, like The Flagler Beach or The Gulfport.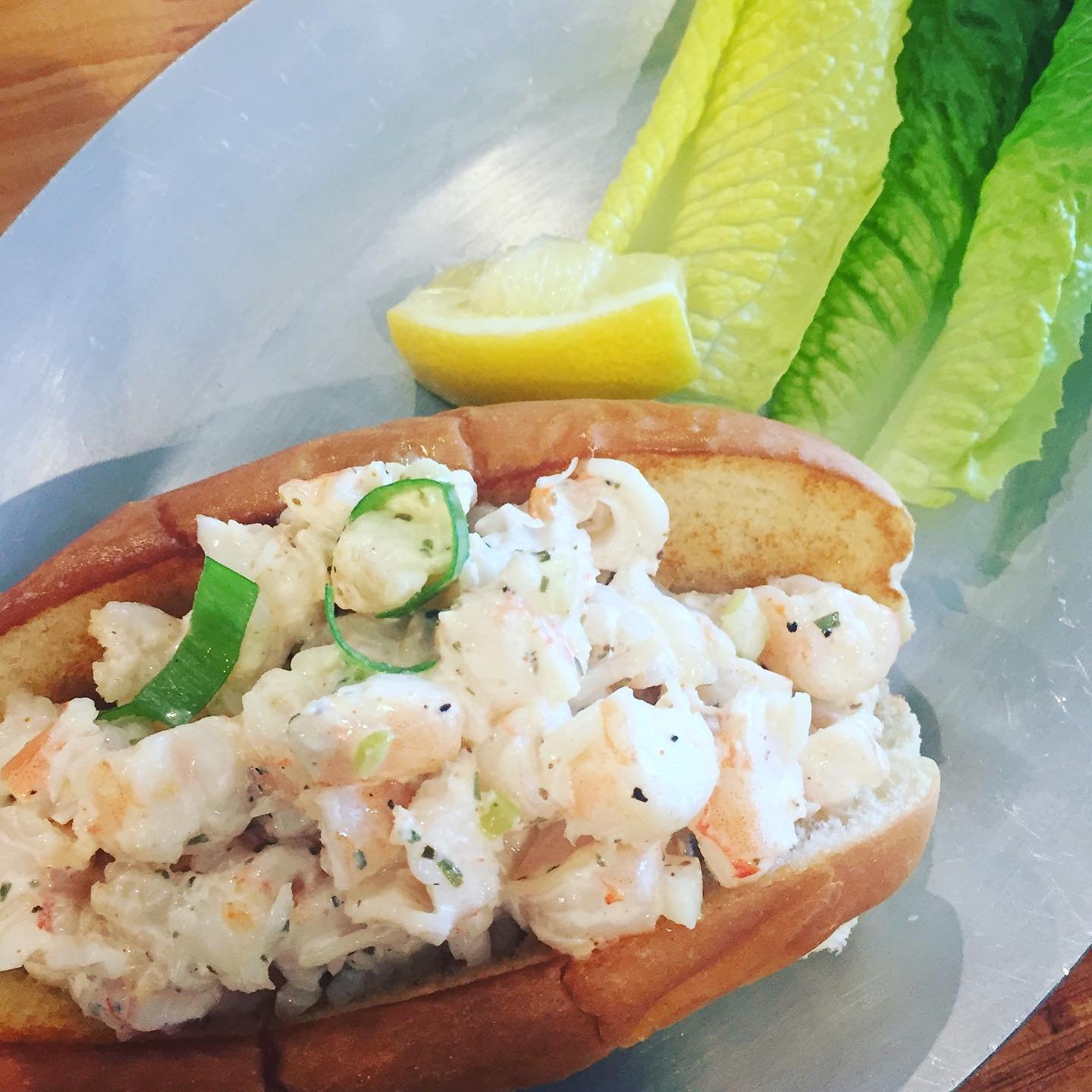 213 South 2nd Street, Flagler Beach, FL 32174
We're gonna need a moment. Because when we think about the Grown-Up Grilled Cheese at Vessel, we get all ooey-gooey inside. This Yelp favorite features aged cheddar, creamy fontina, and a hearty swipe of apple apricot mostarda, all enveloped in a sliced ciabatta. While it bears the name "Grown Up," the gourmet sandwich is as lovingly made like those mama made for you as a kid. And just like mama, Chef Ben Kirk is keen on using fresh, locally sourced ingredients. It's evident in everything from the delicately sliced cucumbers in the pork belly bahn mi to the kale salad's house-made croutons.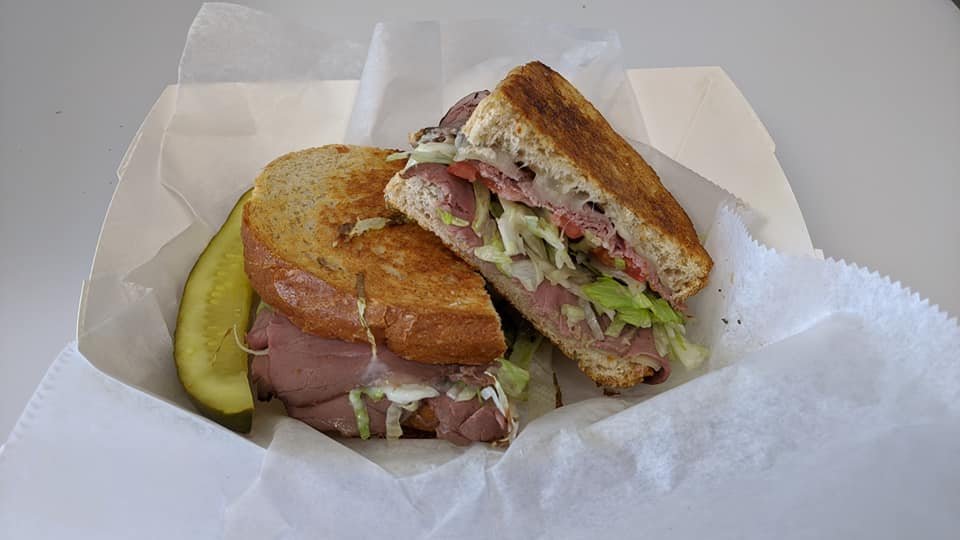 109 6th Street South, Suite 100, Flagler Beach, FL 32136
Located right off of…just kidding. You get it. But really, 6th Street Deli's spot is pretty prime. It's just across A1A, so you can get a nice ocean breeze when dining at the outdoor tables. But before you sit down, pop inside this casual shop and place an order for the turkey pesto melt. On your choice of white, wheat, marble rye, or sourdough, the melt is loaded with delicious turkey, provolone, fresh spinach, and slathered in a garlicky basil pesto sauce. Accompanied by a crunchy pickle spear and a side (choose from macaroni or pasta salad, chips, or coleslaw), it's a simple, yet satisfying meal.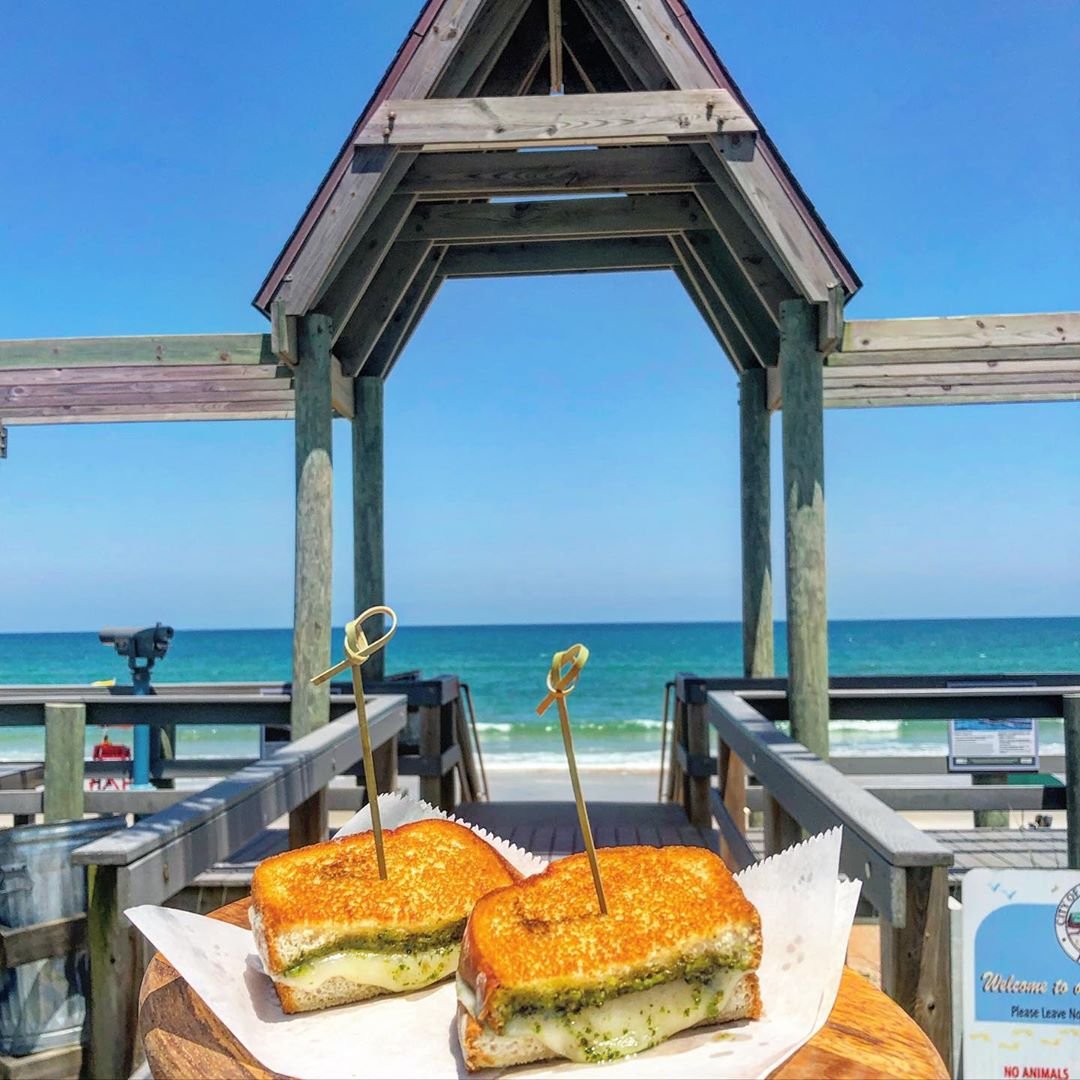 311 N. Ocean Shore Boulevard, Flagler Beach, FL 32126
In Italian, faro is the word for a lighthouse, which is pretty fitting, because this new-ish restaurant-on-the-block is like a beacon for the hungry, beckoning us with its homemade bread, scratch sauce, and fresh local veggies. When the clock strikes 11 a.m., we happily ditch our beach chairs and head across the street for one of Faro's tempting panini. With seven delicious options, deciding is no easy feat. We'll make it simple for you and offer up the Lino—thinly sliced salami, peppery arugula, roasted red peppers, and thick, creamy wedges of mozzarella. It's a colorful medley that's sandwiched between two slices of fresh, slightly charred bread. In lighthouse terms, you could say it's a keeper.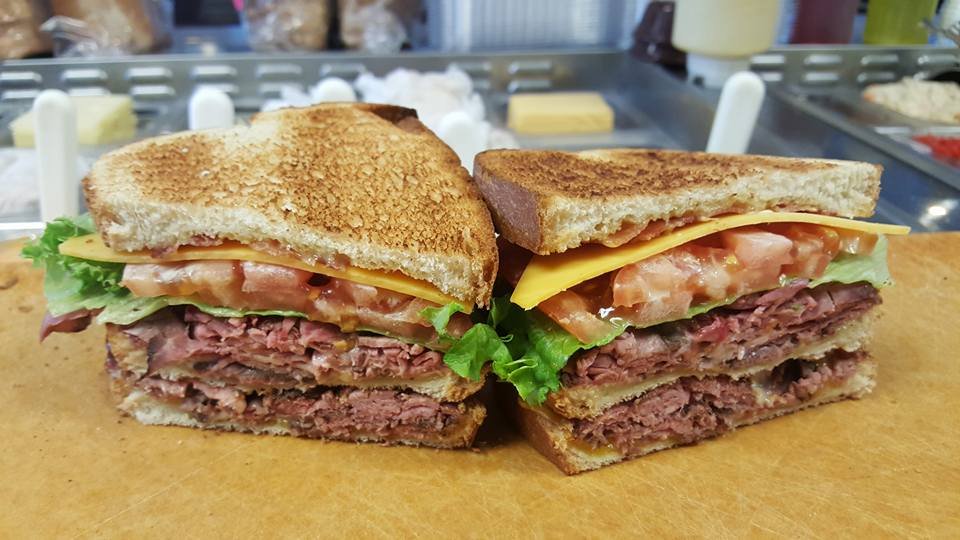 160 Cypress Point Parkway #B101, Palm Coast, FL 32164
You'd better block off a nice chunk of time for this one. Because at Dominic's, it'll probably take a half-hour to browse the menu and another half hour to decide. Seriously, there are like 32 options on this bad boy. From the classic BLT to the Reubini (a Reuben panini), there's got to be something that tempts your taste buds. And if not? Build your own. White, wheat, rye? They've got it. Bagels and ciabatta? Got those too. Kaiser roll, sub roll, we're on a roll. Tuna salad. Egg salad. Chicken Salad. Clubs and Cobbs on wraps. Do wraps count as sandwiches? We say yes. Whatever sandwich you eventually sink your teeth into, we can guarantee it'll be ginormous. Because, like the menu and just about everything else at Dominic's, it's "go big or go home."