Located on the northeast coast of Florida, Flagler Beach welcomes visitors from the very beginning with miles of unobstructed views along A1A, meaning taking the scenic route is not a choice but a given. You won't find any hi-rises or the typical chain hotels and restaurants, so locally-owned businesses greet visitors like friends with opportunities to immerse oneself in the local culture and outdoor experiences. Here's a fun 3  days worth of great activities – an itinerary to suit all ages!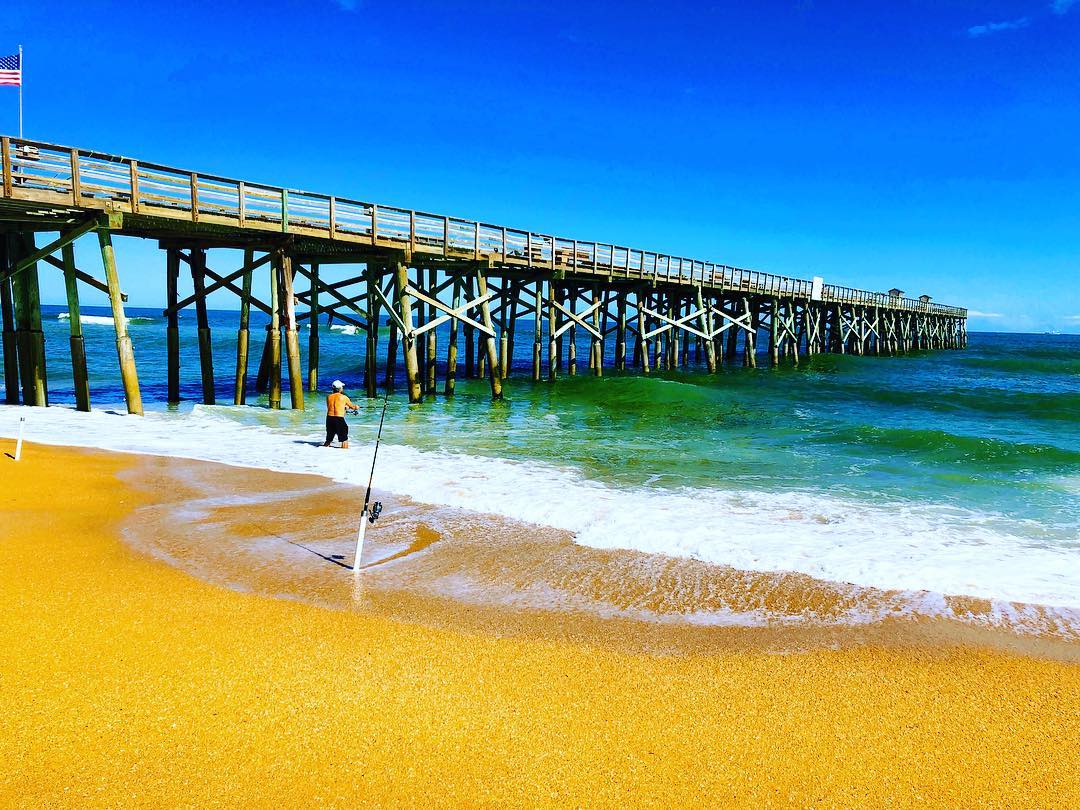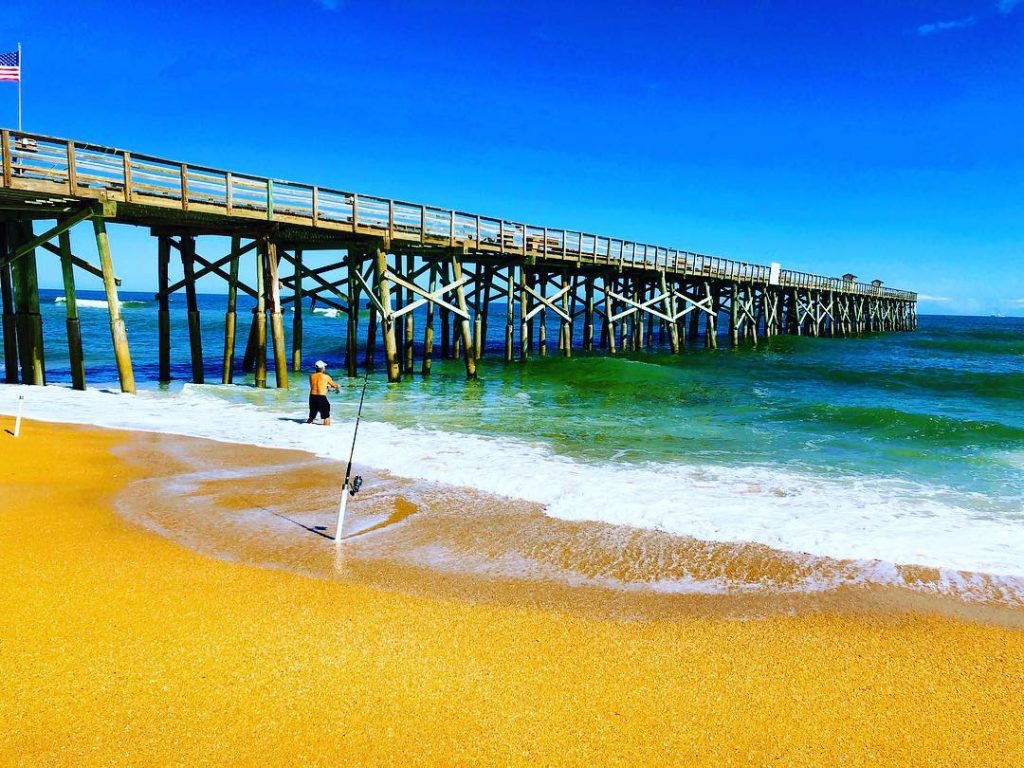 Flagler Beach was even nominated as one of America's coolest small towns and ranked number three by Trip Advisor as the most affordable summer beach destinations in the U.S. So if you're looking for a perfect Florida getaway where you can spend the weekend relaxing in the sun, going on a scenic bike ride along the coast and trying some of the best fresh Florida seafood, get to Flagler County.
Here's your three-day guide to the ideal weekend getaway in Palm Coast and the Flagler Beaches.
Day 1: See the Sights
Make your first day a scenic one. Start at Washington Oaks Gardens State Park in Palm Coast, which is a breathtaking nature destination nested between the Atlantic Ocean and Matanzas River. Home to formal gardens loaded with magnolias, roses, camellias, azaleas, Spanish moss trees, reflection ponds and many other delightful features, the park invites guests to wander freely or take a self-guided tour. As you near the beach at the park, you'll see rows of gorgeous coquina rock formations (one of the top Instagram-worthy spots in the county). The rocks are easily recognized for their odd shapes, and cluster of shells and mollusks that were naturally "cemented" into one giant formation.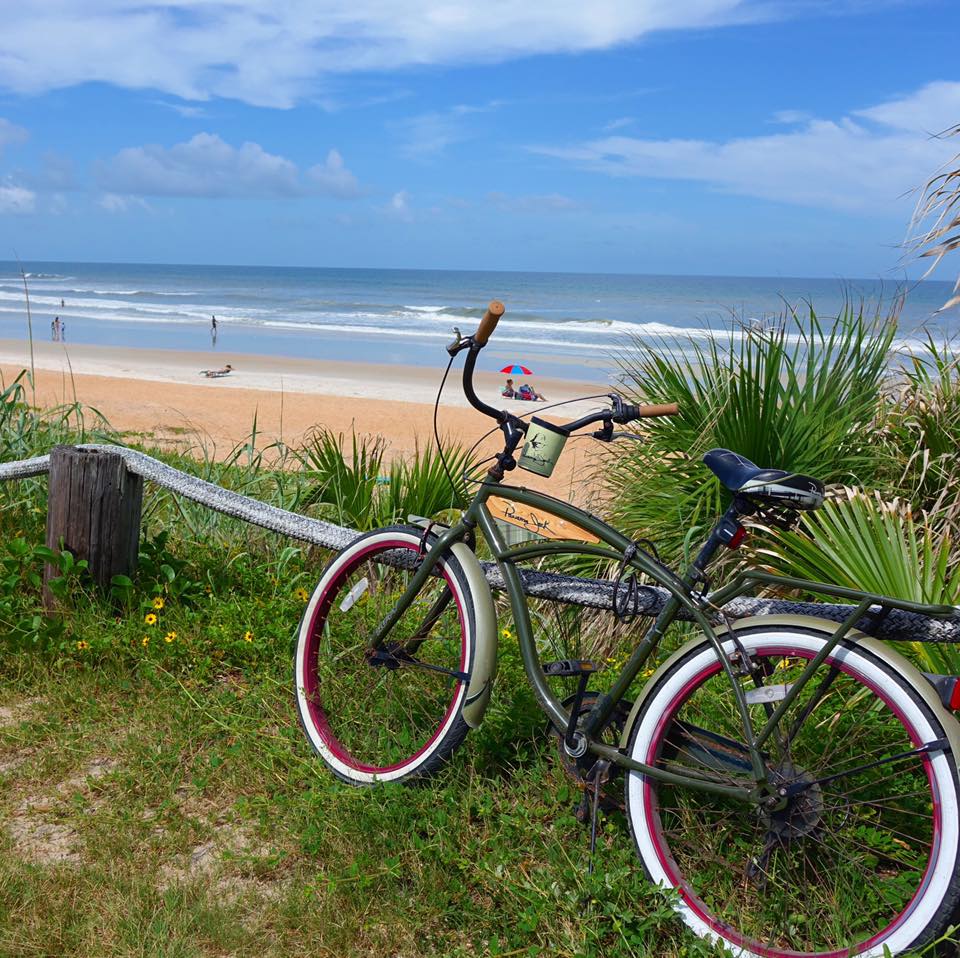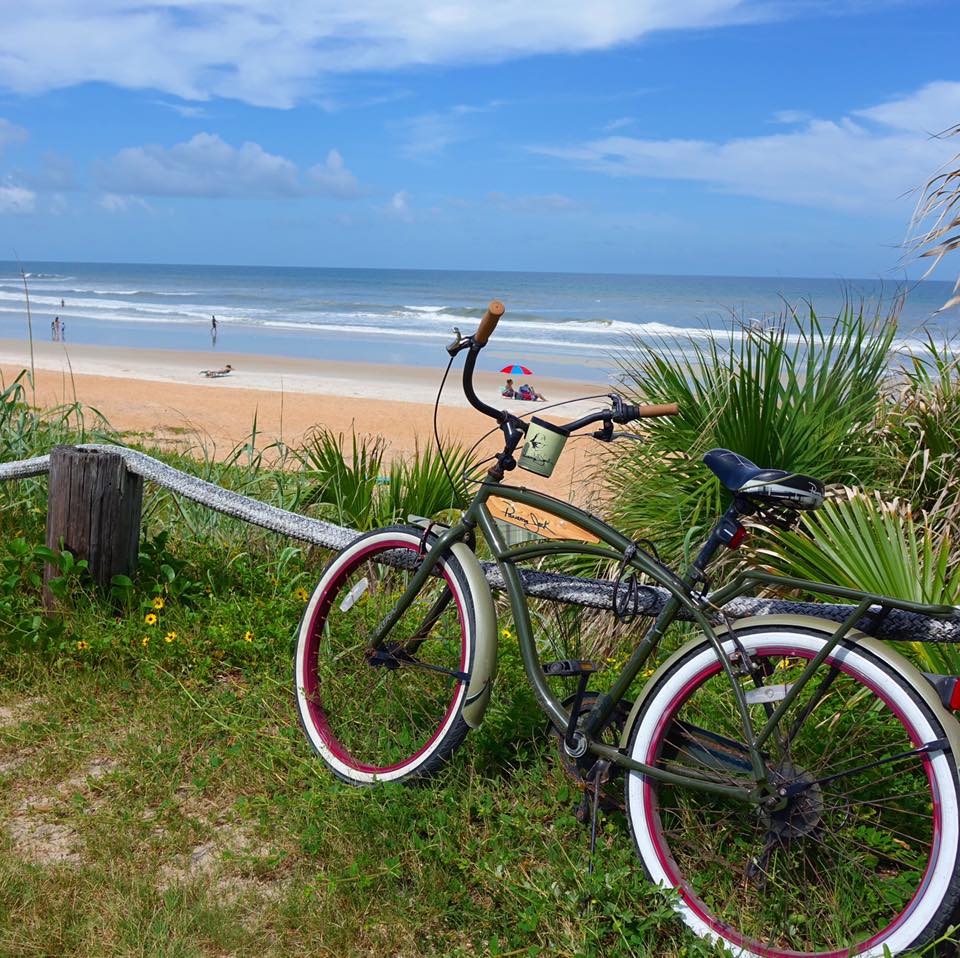 Image courtesy of Bike List 
For more outdoor sightseeing, head out on Flagler County's 125 miles of customized biking trails. You can bring your own bikes or rent them at Trailhead Bikes in Palm Coast. Start your trip by going south on the famous A1A Scenic Highway that runs parallel to the ocean. The eleven mile route is convenient to Betty Steflik Memorial Preserve, a park with salt marshes and trails where you can catch glimpses of rabbits, turtles, alligators and a variety of birds in their natural habitat.
Finish your day by parking your bikes in front of the newly renovated Oceanside Beach Bar & Grill (the No. 1 ranked restaurant in Flagler Beach on TripAdvisor) for a laid-back dinner of cheeseburgers, gyros, and corned beef reubens. Enjoy the view of the ocean on the outdoor deck as you toast your friends on your productive day.
Day 2: Beach Time
You deserve a day at the beach, and Palm Coast and the Flagler Beaches is a great place to find one of the best in Florida. Bring a chair and choose your spot and you just might catch a glimpse of dolphins, sea turtles and surfers. Sections of the beach are pet-friendly, and you won't find any high-rises or rollercoaster rides. Here are some great tips to check out before heading to Flagler Beach.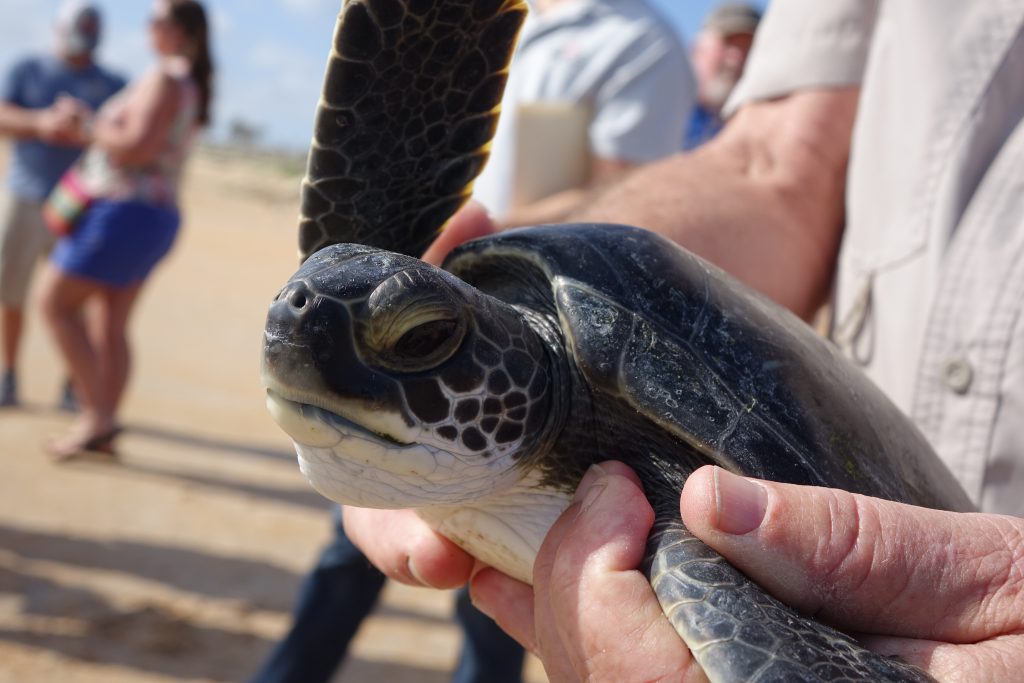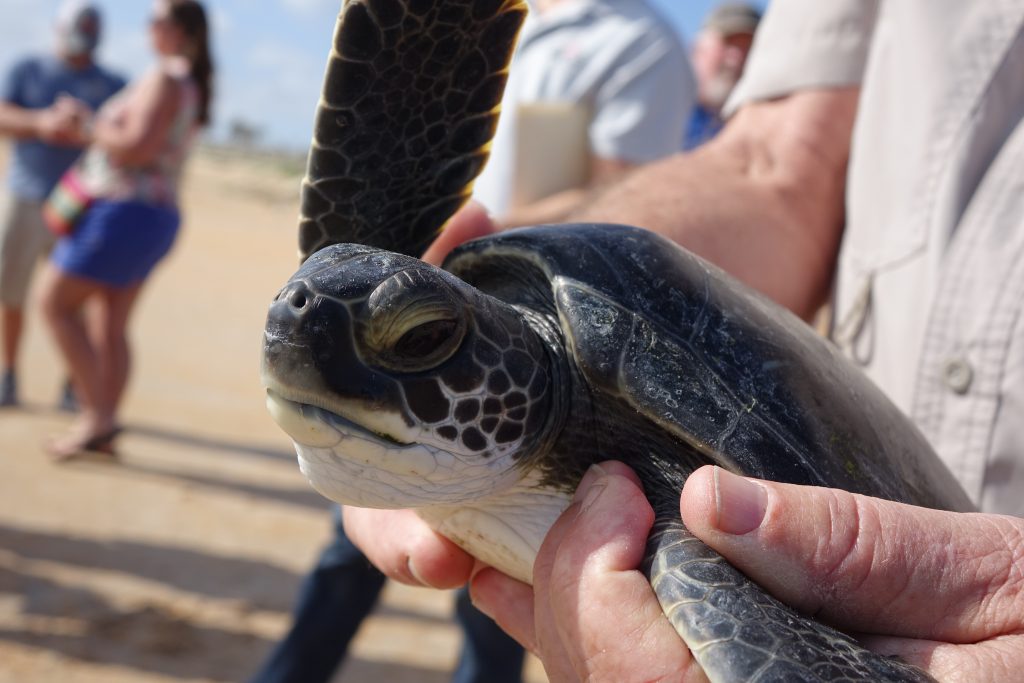 Flagler Beach is also home to a historic pier built in 1928. The Flagler Beach Pier is a great spot to capture some beautiful photographs—or some local fish. The pier has its own bait shop that sits on the entrance with tons of supplies available for rent. The pier is also a great place to watch surfers and families hanging out on the beach. For lunch, try the Funky Pelican that sits on the beach at the pier. It serves easy and delicious dishes like seafood jambalaya, clam chowder and fish tacos.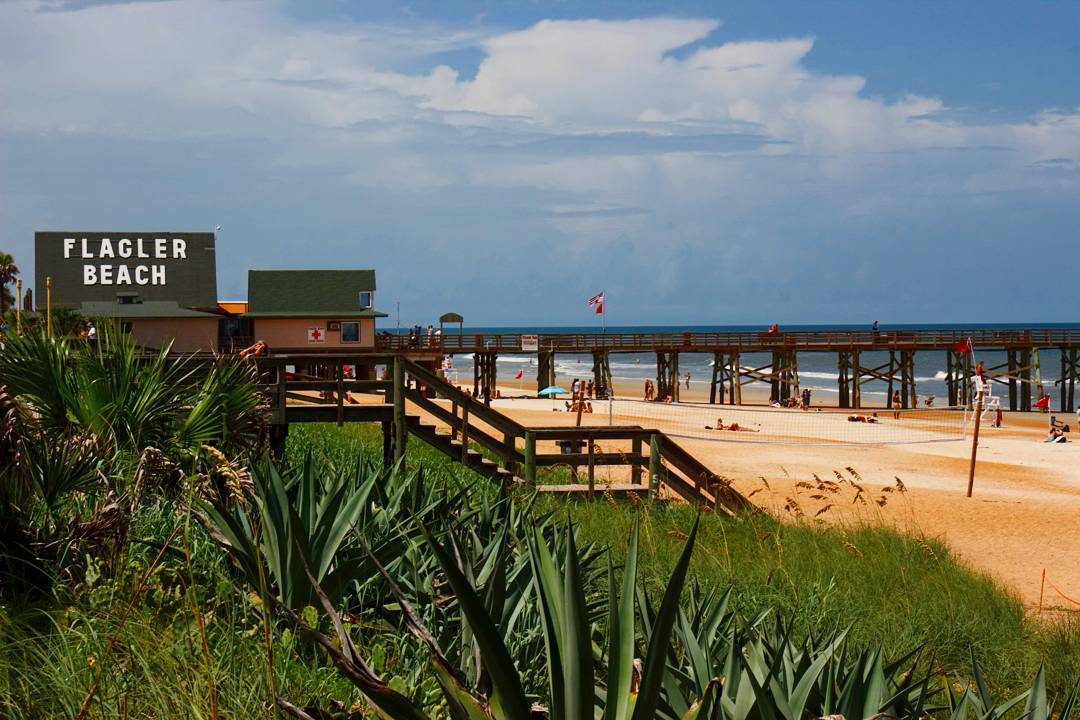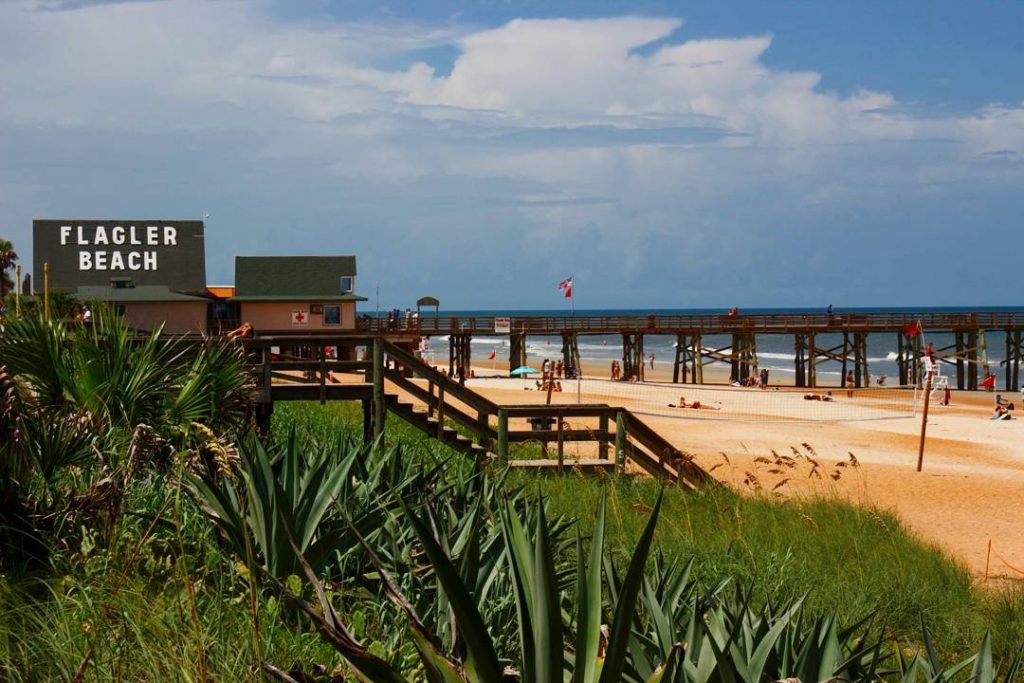 When night falls, meet some of the locals over live music and margaritas. A few blocks north of the Flagler Beach Pier is Golden Lion Cafe, a hip beachside cafe with its own outdoor tiki bar and rooftop dining area. The cafe specializes in its raw bar where fresh oysters and clams are served alongside a menu of awesome cocktails. You can have dinner on its rooftop before making your way downstairs to mingle on the beach. The cafe is one of the treasured local spots in Flagler County, named one of the Best Beach Bars in Florida for five years running. Don't forget to pick up a bottle of their famous key-lime tartar sauce to take home!
Day 3: Meet Some New Friends
Start the last day of your Weekend Getaway at The Island Grille, which sits right on the beach. Daily breakfast options here include freshly made waffles, breakfast burritos, and biscuits and gravy, but on Sundays, the menu changes to a more interesting selection for its Sunday Brunch with items like wasabi salmon, creamy grits, and fresh cut meats from a carving station.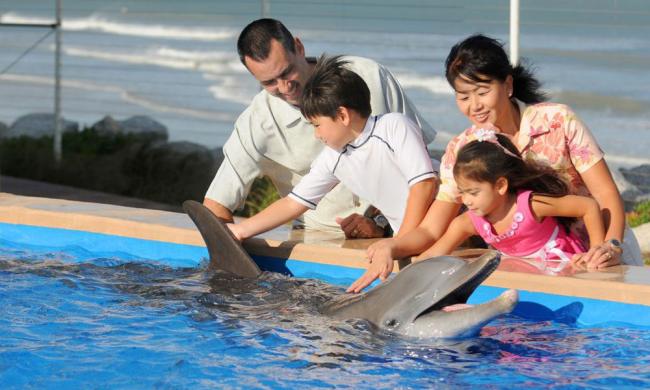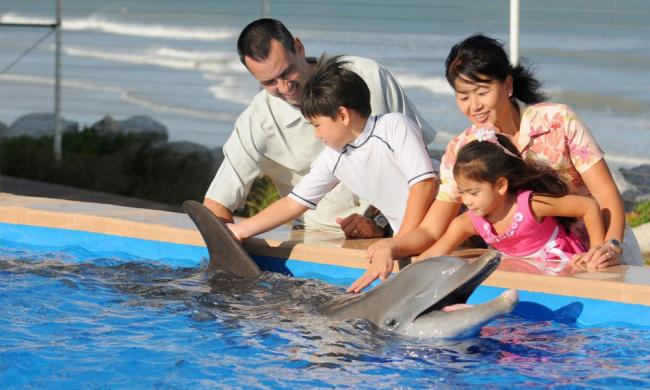 After breakfast, spend the day exploring the latest in marine research, education and rehabilitation at Marineland Dolphin Adventure. Founded in 1938 and billed as "the world's first oceanarium", it is now known as a well-respected research and conservation facility, education and dolphin sanctuary. Gone are the days when the emphasis was on performing animals. Now the guests join the animals in their habitats and make the physical and emotional connection that inevitably leads to a true understanding of why we need to protect these incredible animals and their marine environment. Programs such as the Immersion and Discover Dolphins lead you into a watery world like none you've ever experienced before. Looking for something less adventurous? Keep your feet on dry land as you meet the dolphins in our Touch and Feed program, or participate in Dolphin Designs for the more artistically inclined. Dolphin interaction tickets should be booked ahead of time online.
Before taking off for home in the afternoon, you can get in one more meal in Flagler County. Head back to Flagler Beach to try the beachside Turtle Shack Cafe, known for its burgers, vegetarian dishes and seafood. Bid your farewell to the gorgeous beach from the outdoor patio.