From poetry to prose, popular music to pop culture, nothing defines Americana as much as baseball. From "Casey at the Bat" to the 1952 classic novel, and later the feature film "The Natural" starring Robert Redford. From countless songs to blockbuster Hollywood productions, baseball runs deep in the American heart.
For those visiting Orlando in springtime from the United Kingdom, accessing America's Pastime through one of its classic teams is just minutes away in Polk County.
A cherished team from a cherished city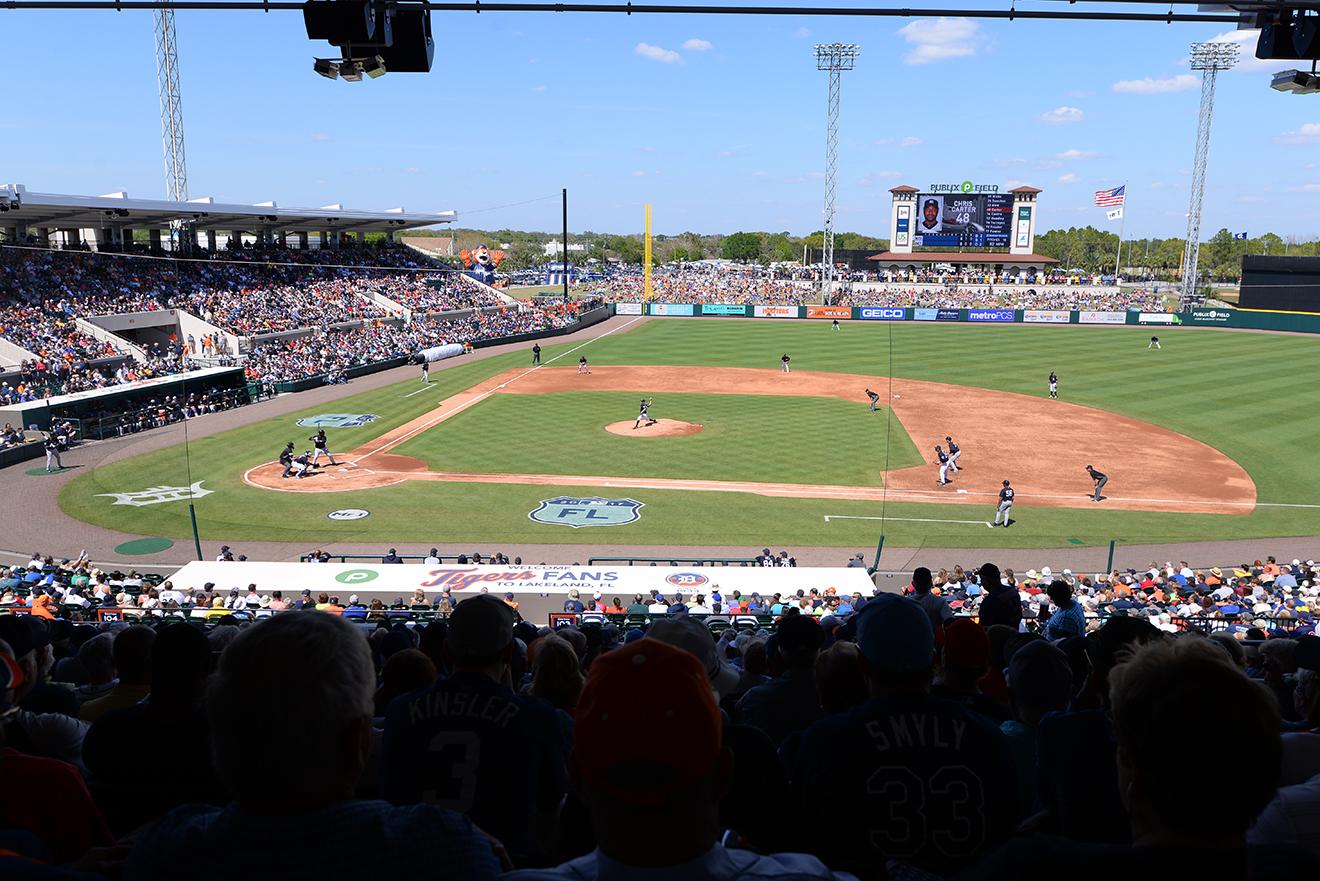 Much like the Chelsea Football Club, the Detroit Tigers of Major League Baseball are an organization with a long history in the United States' first unique sport. With the highest level of baseball split into two organizations, the Tigers are one of the eight charter franchises in the American League and that league's oldest continuous one name, one city franchise.
Baseball has defined the city. Ty Cobb, who spent 22 years with the Tigers, is considered the first celebrity sports superstar. Years later, during the riots of 1967, Detroit native and Tigers first baseman Willie Horton, still in his sweaty uniform from that night's game, climbed on top of a car and pleaded for calm. More recently, Jack Morris and the 1984 Tigers won over the sporting world when the team finished 15 wins ahead of its next rival and went on to win the World Series against the National League San Diego Padres.
The tradition continues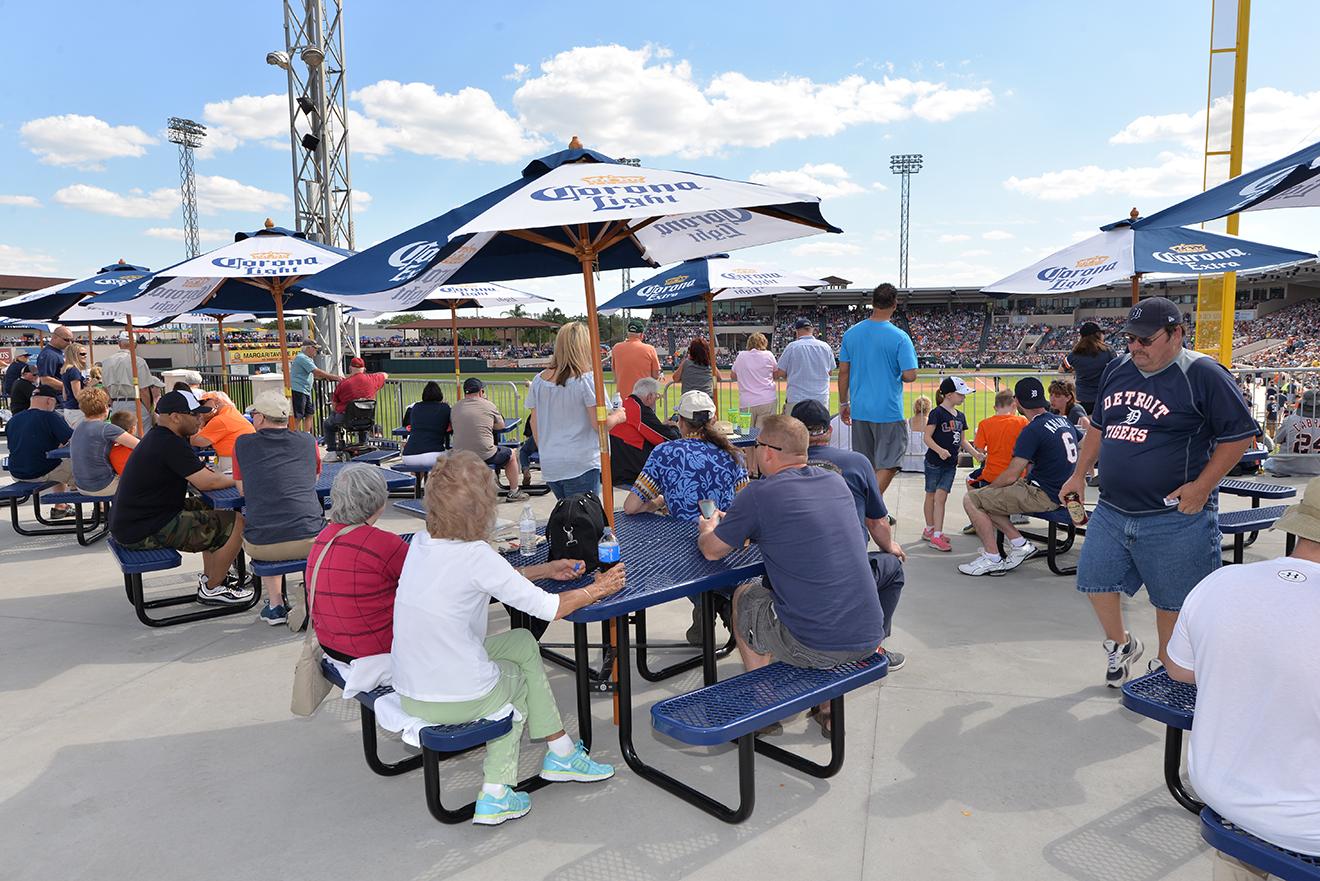 Just about the same time Major League Baseball formed, so did the tradition of baseball teams heading to Florida to knock off the rust from their winter layoff. What started in Hot Springs, Arkansas in the 1890s eventually came to Florida by 1913. Now considered a rite of passage for true baseball fans, Spring Training utilizes the fields lower level teams use during their regular season. These fields are smaller and more intimate, allowing fans to get so close to the players many not only get an autograph, they get a handshake, and perhaps even a conversation, with the best baseball players on the planet.
For more than 80 years, the Detroit Tigers have called Publix Field at Joker Marchant Stadium in Lakeland their Spring Training home. Less than an hour from most Orlando attractions, the recently renovated Joker Marchant is a state-of-the-art facility. The six covered sections nearly doubled the amount shaded seating, and the addition of the 34 Club, featuring an indoor bar, buffet, and seating, now gives the facility more than 200 air-conditioned seats. Other upgrades include plenty of concession stands and offerings, the Berm Bar that sits under the new scoreboard in leftfield featuring waitress service and picnic tables, and the kid's playground area complete with a bounce house, wiffle ball field and more. Tickets are available at the stadium or online at www.mlb.com/tigers/tickets/spring-training.
But don't feel bad if you can't make a game during Spring Training – Lakeland is also home to the Detroit affiliated Lakeland Flying Tigers. Named after the pilots who trained in Lakeland and fought over China during World War II, the Flying Tigers play 64 home games a year as part of the Florida State League, giving fans and visitors ample opportunities to catch a game during the summer. Tickets are available by calling (863) 686-8075 or by visiting LakelandFlyingTigers.com.
By the way, if you are planning a tour of Spring Training locations, Lakeland is a great place to start. Fabled teams including the New York Yankees and Philadelphia Phillies are both less than an hour away.
More than Baseball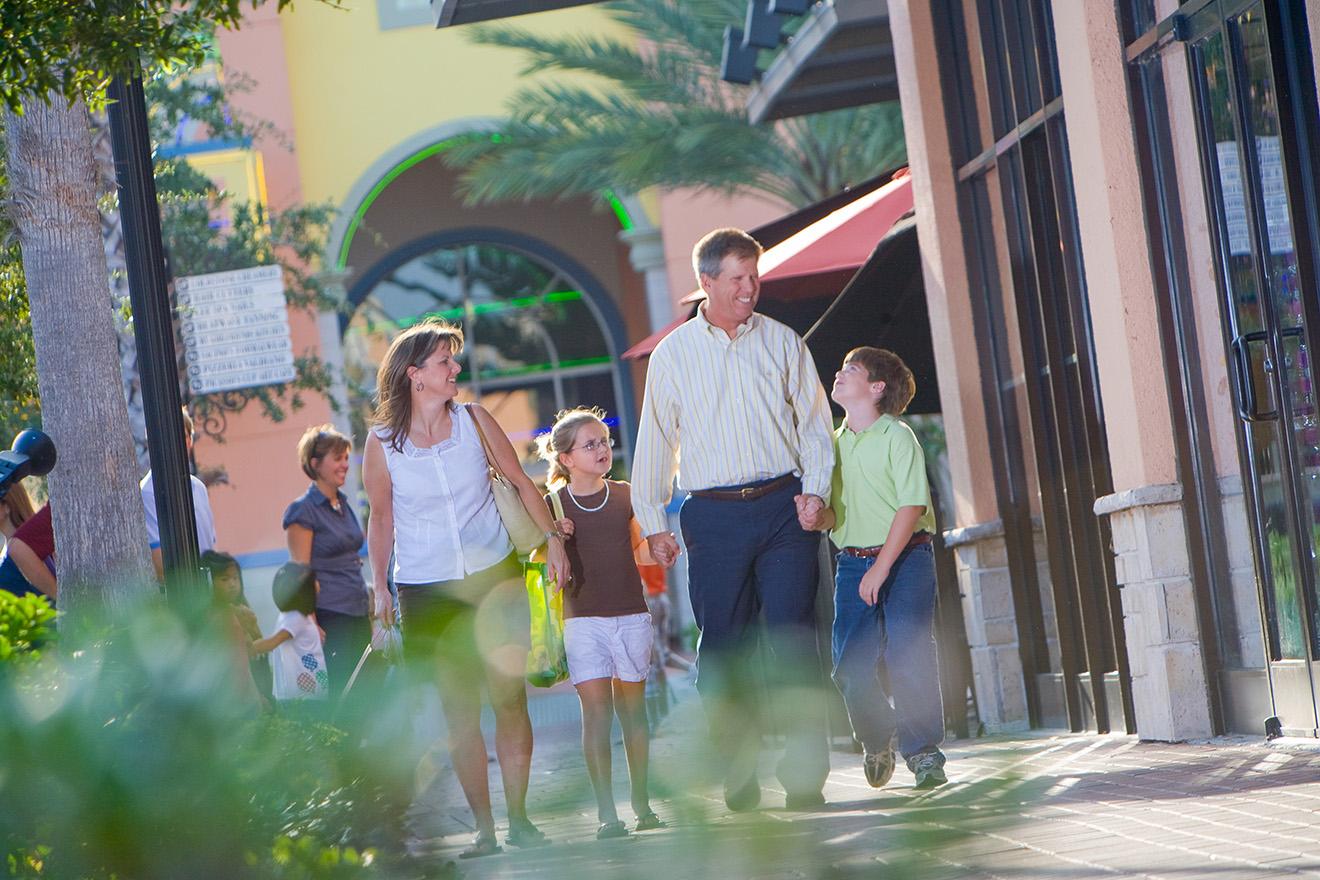 But there is plenty to do around town other than sit in the stands. Lakeland is the largest city between Tampa and Orlando and features a plethora of entertainment, dining and shopping options. Home to the RP Funding Center, the largest convention and entertainment complex in the area, visitors can catch an NBA G-League basketball game, a Florida Tropics SC professional indoor soccer game or even a Lakeland Tarpons arena football game. Other options at the RP Funding Center include Broadway shows, musical performances, and even the occasional professional wrestling event.
Just blocks away are the tree-lined streets of downtown Lakeland with its variety of shopping and dining options. Harry's Seafood Bar and Grille bring a taste of New Orleans to your table featuring everything from jambalaya or red beans and rice to catfish and crab cakes. Just around the corner from the Polk Museum of Art at Florida Southern College is Red Door Lakeland, a wine bar featuring plates to pass or even heavier fare. Downtown Lakeland is also ringed with boutique retailers including 5Th and Hall, My Cottage Garden and Scout & Tag.
If you would rather try a twist on the signature dish of the Deep South, barbecue, head over to Peebles in nearby Auburndale. Since 1947, this family owned and operated restaurant has served exceptional barbecue, thanks in part to their huge smoke pit. The one catch is that Peebles closes during July and August.
Other shopping and dining areas include Lakeside Village, an open-air mall featuring plenty of shopping, both casual and sit down dining, a movie theatre, a bookstore and more. Featuring the unique flavors, art and culture of Mexico is Abuelo's Mexican Embassy, a local favorite. Nearby, Burger 21 features chef-inspired variations of the standard American hamburger, including meat-free, chicken and ahi tuna while Saigon Bistro offers a taste of Vietnam.
There isn't a shortage of cultural experiences in Lakeland, either. On the same day, you can visit the largest single-site collection of Frank Lloyd Wright architecture on the Florida Southern College campus. Known as the "Child of the Sun" collection, the 13 completed structures of the famed architect's work is also the most southern example of his work in the United States. For a taste of Africa, Safari Wilderness Ranch, just minutes from Publix Field at Joker Marchant Stadium, offers visitors the opportunity to be amongst a variety of Asian and Africa wildlife roaming free. The cageless zoo can be experienced by canopied bus or you can opt for a more up-close experience by using a kayak, camel or llama.
So no matter what you have in mind as you visit The Sunshine State, you can't experience Americana any fresher than squeezing in a Spring Training baseball game in Lakeland with the Detroit Tigers with some shopping and eating thrown in the mix in Polk County, Florida.