There's always something new to see on Florida's Space Coast. From embarking on an interstellar adventure at Kennedy Space Center Visitor Complex to meeting new animals at the Brevard Zoo, no one visit is exactly like the last! Check out this list of 21 things to do in 2021 and start planning your next Space Coast getaway today!
New and Exciting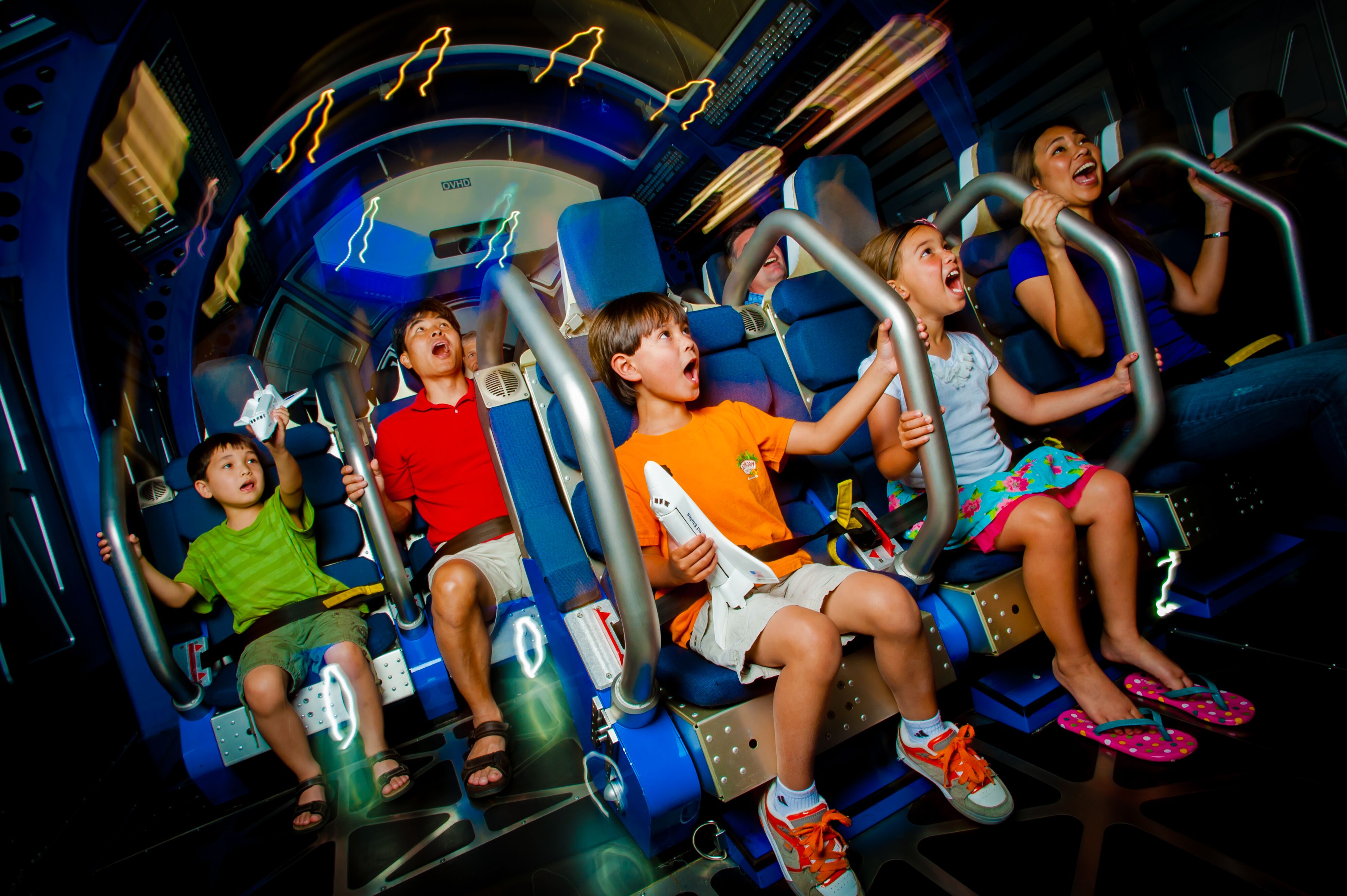 1. Crew-2 and Crew-3 – SpaceX Crew Dragon is set to have two launches in 2021. Crew-2 is currently set for March 30 and Crew-3 in the Fall. Hopefully, the weather will work out to have the splashdowns off the coast this time. Check out this map of launch viewing locations to help you plan where to watch!
2. Boeing Starliner – A United Launch Alliance (ULA) Atlas V rocket will launch Boeing's CST-100 Starliner on a second unpiloted test flight to the International Space Station. This launch is currently set for March 29. ULA and Boeing are shooting for June for their Crew Test Flight.
3. Brevard Zoo's New Train – Brevard Zoo upgraded their Cape to Cairo Express recently with a new electric train and are cycling various animals through different areas in Expedition Africa to acclimate them to it. They also added an Eastern Bongo and three Ankeole-Watusi to the area.
4. Planet Play at Kennedy Space Center Visitor Complex – Opening January 1, 2021, this new play area for kids age 2 – 12 will educate kids about technologies used in space exploration and the planets, in a fun, playful environment
5. Carnival Mardi Gras – The newest ship in Carnival's line will call Port Canaveral home beginning in 2021. This ship even has a first-of-its-kind roller coaster on it!
6. MSC Cruises – The cruise liner will homeport two of their ships, the Seaside and Divina, at Port Canaveral starting in March 2021.
7. Marella Cruises – The UK brand will come to Port Canaveral for their first homeported ship in the US slated for May 2021.
Enjoy Nature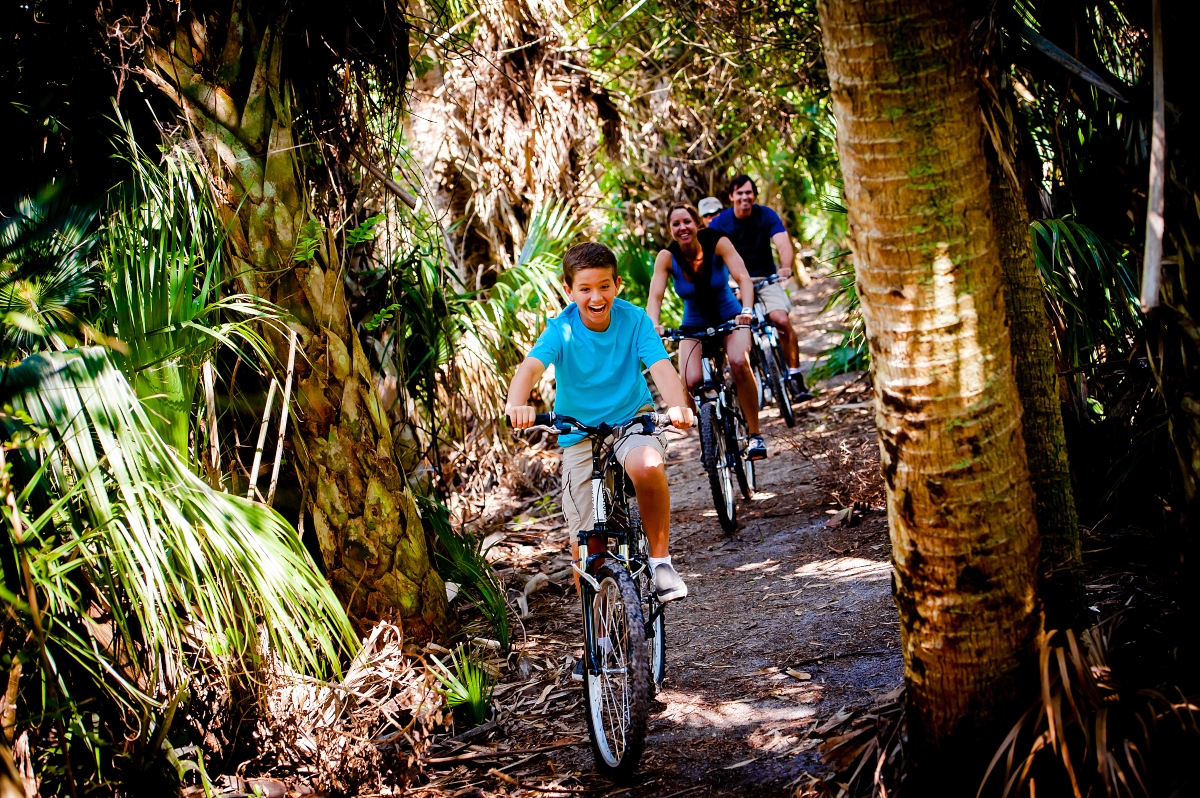 8. Bike Trails – Did you know Titusville is one of the few Trail Towns in Florida? Three major trails converge here! Don't forget to check out the Brevard Zoo Linear Trail, too.
9. Try Rock Shrimp – Rock Shrimp has a very special origin story on the Space Coast. No one knew how to prepare them until Laurilee Thompson, the daughter of Dixie Crossroads' original owner, figured out how in her parents' kitchen. Now they're a huge hit! Dixie Crossroads even became a must-eat location for many astronauts.
10. Go Fishing at Headwaters – Headwaters Lake is located at the south end of the Space Coast. This man-made lake was designed as the perfect habitat to produce trophy-sized bass. Bring your boat to the newly-opened ramps and see what you reel in!
11. East Coast Surf Capital – As the hometown to Kelly Slater, CJ and Damien Hobgood, and Caroline Marks, the Space Coast is known a great place to learn how to surf! From picturesque Sebastian Inlet to world-famous Cocoa Beach. Why not take a lesson this year?
12. Bioluminescence Kayaking – In the Summer months, the Indian River Lagoon is aglow! Microscopic dinoflagellate is activated like underwater fireworks when they are disturbed by kayak paddles, fish, and dolphins making their way through the lagoon. Don't miss an opportunity to see one of the most amazing natural phenomena in the entire world, on Florida's Space Coast.
13. Sea Turtle Walks – Approximately 90% of sea turtle eggs in the US are laid in Florida. In fact, the Archie Carr National Wildlife Refuge is one of the most important nesting grounds in the world! During Sea Turtle Nesting Season (March 1 – Oct 31) contact the Sea Turtle Preservation Society and Stella Maris Environmental Research to book a turtle walk. Not only will you be able to see females laying their eggs, but you'll also learn so much about their journey into the sea and back again. Amazing and educational, what more could you ask for?
Sight See and Play
14. Smash Golf and Footgolf at Duran – Looking for a unique way to get active? Why not try Smash Golf, a tennis-golf hybrid, and Footgolf, a soccer-golf hybrid? At Duran Golf Club, you can try both!
15. Cape Canaveral Lighthouse – In the mid-1800s, dangerous shoals off the coast at Cape Canaveral were a constant threat to mariners, so Cape Canaveral Lighthouse was built. Come take a tour and learn about early Space Coast history and how this lighthouse was the first domino towards choosing Brevard as the home of NASA.
16. Airshows – In 2021, the rockets will share the skies with two airshows! In April, the US Air Force Thunderbirds will kick off their 2021 season at the Cocoa Beach Air Show alongside the GEICO Skytypers, Lucas Oil stunt pilot Michael Wiskus, and more. Then in May, the US Navy Blue Angels will headline The Great Florida Air Show after a 6-year absence. The pilots will fly new F/A-18E Super Hornets to mark the team's 75th anniversary season.
17. Biplane and Helicopter Tours – Soar over the beaches and Kennedy Space Center with biplane and helicopter tours from Florida Air Tours, Beachside Helicopters, and Cocoa Beach Helicopters.
18. Mural Walks – The Historic Downtowns across the county are emboldened with beautiful murals, many from local artists. Check them out in Titusville, Cocoa Beach, Eau Gallie Arts District, and Downtown Melbourne.
19. Historic Homes of Brevard – Did you know that the Space Coast has multiple beautiful Historic homes? Come learn about the families and industries that built Brevard County 1800's and early 1900's by touring these unique museums.
20. Museums of Brevard and Space View Park – The Museums of Brevard show off early Brevard history, historic military planes, space program artifacts, and so much more. Check out the Space Walk of Fame and Space View Park next time there's a launch!
21. Jet ski and boat rentals – Take to the water with these fun rentals! Fishing fans can also consider chartering tours along the Indian River Lagoon.