It's easy to find something fun to do on your spring getaway to Florida's Space Coast. This season you'll find exhilarating boat races and surf competitions on the beach; food, craft, and music festivals in parks and historic districts; races and other sporting events in world-class complexes, and of course an air show you won't soon forget. It's a wonderful time to travel to the Space Coast, find your favorite event, and book your spring getaway today!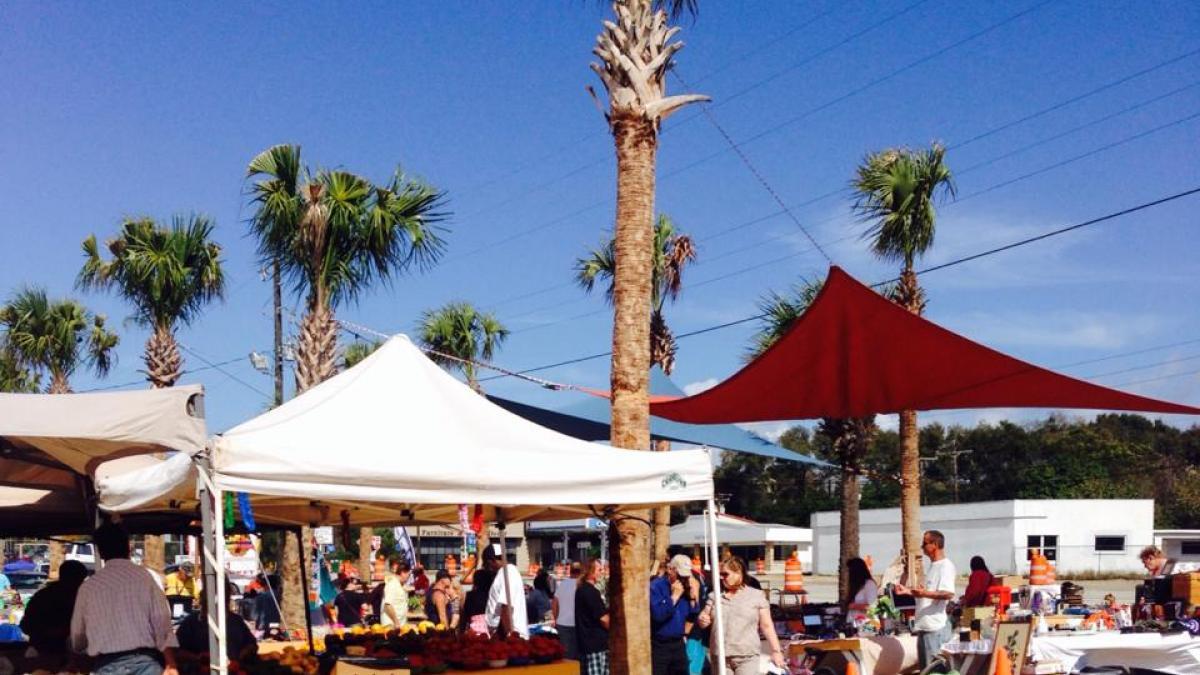 Major Events
You can look forward to these major events every year. Be a part of these annual traditions and check out some of the spring events that define the Space Coast experience.
Grant Seafood Festival
March 5 – 6 / Time Start: 9:00 am
4580 1st St, Grant-Valkaria – Grant
The Grant Seafood Festival is a time-honored tradition like none other. No matter if you like it fresh, fried or frittered, you'll find some of the best seafood in Florida here. Free admission, free parking, over 125 crafters exhibiting, live entertainment, alongside a vast menu of delicious seafood makes this a weekend no one wants to miss!
Indiafest
March 5-6/ Time Start: 10:00 am
Wickham Park – Melbourne
Indiafest is back at Wickham Park! Make plans to enjoy the impressive and delicious spread of the best Indian cuisine the Space Coast has to offer. This event also features cultural dancing, music, vendors, and more. It's a family-friendly weekend you'll return to year after year.
Ron Jon Beach and Boards Fest
March 10 – 13 / Time Start: 10 am
Alan Shepard Park – Cocoa Beach
With almost every type of boarding sport under the sun, the Ron Jon Beach 'N Boards Fest is the place to be March 10-13, 2022! Check out a gnarly display of surfing, wakeboarding, skateboarding, beach volleyball, and so much more in this spring break tradition we look forward to every year.
Palm Bay Fair
March 18- 27 / Time start: 9:00 am
Space Coast Harley-Davidson – Palm Bay
It's time for some family fun as the Palm Bay Fair comes to the Space Coast with craveable fair foods, free unlimited rides, and free shows. Kids will love Pete the Cat, petting zoos, pig races, and more, parents will love endless concessions, carnival rides, and dazzling entertainment.
Gate admission is $20 per person, Monday through Thursday, or $25 Friday through Sunday. Enter at Space Coast Harley Davidson. Parking is free.
Thunder on Cocoa Beach
May 19 – 22 / Time Start: 9 am
Lori Wilson Park – Cocoa Beach
This year, Thunder on Cocoa Beach Superboat Races will be returning for its 12th year on Florida's Space Coast. Join us for 4 days and nights of parties, concerts, and lots of racing action. The Space Coast Super Boat Grand Prix is one of the most popular attractions for the whole family in Central Florida. The event draws the top race teams in the World to compete in various classes with the premier class reaching speeds over 175 mph. The block parties and meet and greets with athletes turn Downtown Cocoa Beach into a street party you'll never forget!
Space Coast Air Show
May 21-22 / Time Start: 9 am
Space Coast Regional Airport – Titusville
You can't say spring on the Space Coast without an epic Air Show. This year the action takes place at the Space Coast Regional Airport in Titusville. In 2022, the Canadian Air Force Snowbirds will take to the sky accompanied by F-22 demo teams, SOCOM Para-Commandos, and the historic warbird the Douglas C-47 Tico Bell. You won't want to miss the incredible opportunity to see some high-flying fun and plenty of ground displays from the Valiant Air Command Warbird Museum.
Food Festivals on the Space Coast
Grant BBQ Festival
April 01, 2022 – April 03, 2022 / Time start: 3:00 PM
4580 1st Street – Grant
The City of Grant knows how to throw a food festival. Check back at the fairgrounds this April for the always-amazing Grant BBQ Festival. See live entertainment and a classic car and motorcycle show, find a unique gift in the arts and crafts marketplace then help pick this year's Backyard BBQ Champ by casting your vote!
Free Admission and Free Parking
Sharing Center 7th Annual Backyard BBQ Contest
April 02, 2022 – April 02, 2022 / Time start: 11:00 AM
F. Burton Smith Regional Park – Cocoa
Amateur BBQ Teams from across the county will vie for the title of Amateur Champion Griller in three categories beef, pork, and chicken. Each team will be providing samples of their delicious BBQ for you, so you can vote for the Peoples Choice Champion Griller. Bring your stretchy pants for this one, you're going to need them!
Space Coast Food Festival 36th Annual Chowder Cook-Off
May 14, 2022 – May 14, 2022 / Time start: 5:00 PM
Veterans Memorial Center – Merritt Island
The Space Coast Food Festival and 36th Annual Chowder Cook-Off returns! This local favorite features top area chefs and restaurants competing to determine who has the best chowder, the best twist (non-seafood), and the best dessert on Florida's Space Coast, and each ticket allows unlimited samplings. The Wet Your Whistle bar by Carroll Distributing will offer a nice selection of wine, beers, seltzers, and cocktails along with soft drinks and water for purchase.
Sporting Events on the Space Coast
4th Annual Melbourne Meltdown Indoor Pickleball Championships
March 03 – March 06 /Time start: 12:00 PM
Melbourne Auditorium – Melbourne
Pickleball players commence to the Melbourne Auditorium to play in this annual socially competitive and fun tournament. For players ages 40+, the tournament consists of many different skill levels and brackets for a wide range of participants. The tournament includes an Open Play Day Social where many prizes are handed out while getting to meet your future opponent and/or your new best friend.
Space Coast Showdown
March 18 / Time Start: 3:00 pm
Mitchell Ellington Park – Merritt Island
Gorges Classic tournaments present a 11v11 Adult Soccer Tournament on Florida's Space Coast! Tournament highlights include a grand prize Tesla for men's open & O-30 divisions combined, up to $5,000 cash prize for winning teams in every division (with 16 team minimum), beer & wine tasting from 50+ craft breweries & wineries, a guided tour of Kennedy Space Center Visitor Complex, and a concert featuring top performers. Come be a part of the action and get to the Space Coast Showdown.
2022 USA Beach Running Championships
May 07, 2022 – May 07, 2022 / Time start: 6:30 AM
Shepard Park – Cocoa Beach
The USA Beach Running Championships are fun for both runners and spectators alike. Anyone can register and run for this low-tide event – and you don't even need shoes! Don't miss an exhilarating challenge followed up by a post-race party on the beach complete with live music and mimosas.
Arts and Cultural Events on the Space Coast
6th Annual Downtown Melbourne Botanical Fest
March 5 /Time Start: 8:00 am
The 1900 Building – Melbourne
The Downtown Melbourne Botanical Fest is a FREE family-friendly event that attracts visitors from the region and features lavish landscape designs, garden sculptures, flowers and plants, trees and shrubs, unique gifts, garden-themed art, great food, and much more!
Field Manor Founders' Day
March 12, 2022 / Time start: 12:00 PM
Field Manor – Merritt Island
Celebrate a Brevard pioneer family on the Indian River Lagoon at one of the Space Coast's historic homes, Field Manor. This picnic-like event has been observed on Merritt Island since the late 19th century. Featuring four local food trucks and Bugnutty Brewing Company, this will prove to be a fun, community-supporting day! Bring a chair or blanket and enjoy lunch on the Lagoon. Enjoy live music, local food trucks, adult beverage tickets for sale, a silent auction, local history groups, and tours of the house for a donation.
Melbourne Art Festival
April 23- 24 / Time Start: 9:00 am
Wickham Park – Melbourne
This award-winning annual festival draws tens of thousands of art and music lovers is a vibrant family-friendly event that promotes and encourages artistic endeavors, education, and appreciation of the arts in Brevard County. This year's festival will feature over 200 artists, live music, kid-friendly activities, a student art competition, sponsor displays, and diverse food and beverage options in a serene park setting with plenty of parking. The 37th Melbourne Art Festival offers FREE admission, FREE parking, FREE children's activities, and FREE live entertainment throughout the weekend
Check out all the events on the Space Coast HERE.