The dog days of summer have arrived! July is here, and whether you're looking to beat the heat with endless splashing around under the sun, or are looking for exciting events that will ignite those summer feels, I-Drive has got a calendar full of happenings going down this month that are sure to offer summer fun for all! Check out these July happenings on I-Drive for 2021.
Salsa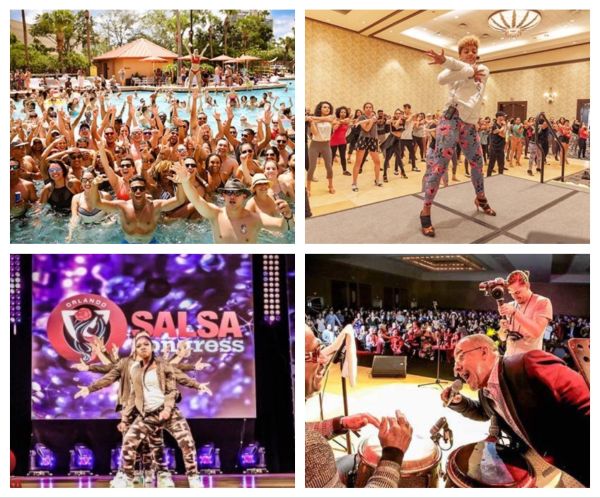 Dance into the new month with one of the year's hottest dance parties! The Orlando Salsa Congress returns to Orlando at the Wyndham Orlando Resort on I-Drive from July 1st through the fourth. From workshops, shows, concerts, and nonstop dancing, to pool parties, socializing, and more pool parties!
Get the details and purchase your ticket to kick start your month with dancing and good times.
Electric Ocean

When the sun goes down, the night fires up at 
SeaWorld Orlando's Electric Ocean
. Going strong throughout the entire month of July, this family fun event is an annual favorite to locals and those visiting the Orlando area alike.
Spend a day enjoying all of your favorite attractions and experiences at 
SeaWorld Orlando
, and then stay late to immerse yourself in exotic worlds of light and music as you experience some of your favorite SeaWorld attractions in a whole new way!
Join playful, glowing sea creatures and world-class DJs for a family-friendly dance party beneath the waves. Then top off the evening with Ignite, a fireworks and fountain spectacular that brings the brilliance of the sea to the sky above! It is summer fun for everyone, and is a must-see if you'll be on I-Drive this July!
Fun Spot America

Summertime is all about fun times and good vibes, and that is exactly what you'll find at Fun Spot America. Through September 6th, 2021, Fun Spot America has brought a retro feel to the park that we all know and love, complete with summer-themed photo spots, in-park decor, and more! Get your grub on this summer with their new food and beverage options including Sbarro Pizza, Johnny Rockets, Dole Soft Serve, Kluckee Chicken Coop, Funnel Cake Factory, Spudz Fresh Fries, ICEE Mix It Up, Crush (fresh lemonade), and Serape Mexican Cantina (featuring Fun Spot's soon-to-be-famous HUGE Nachos). Catch a thrill on your favorite Fun Spot rides, as well as a nice breeze on their brand new addition, Sky Hawk, a 90 ft family swing ride that will spin you above the park at a brisk 10 revolutions per minute!
Endless summer fun starts at Fun Spot America! Get the details and plan a visit this month.
The Pub Orlando

There are a few things going down at the Pub Orlando at Pointe Orlando this month that you won't want to miss!
They are participating in Orlando's Restaurant Week, #Bite30, which means you can enjoy a delicious three-course prix fixe meal for just $30, complete with:
Appetizer: Almond Crusted Manchego
Entree: Fisherman's Paella or Herb-crusted Grouper
Dessert: House-made Churros
But further, for all of you sports lovers who are following the Euro Cup this year, catch the games in a fun and light-hearted atmosphere, as you enjoy draught specials and game-day bites through July 11th!
Grab an ice-cold brew from their wall of beer, enjoy delicious pub bites or a 3-course meal for $30, catch a game or some live music and enjoy what is sure to feel like a trip to London… right here in the heart of Orlando this summer!
Vault 5421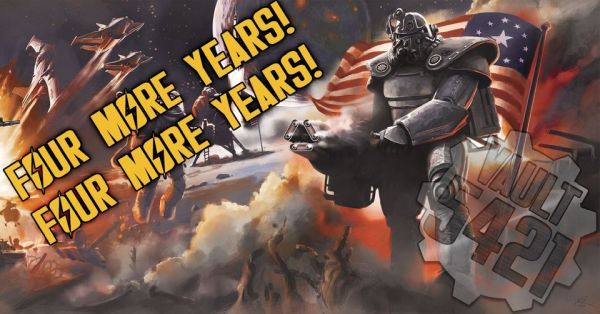 Gods & Monsters is known around I-Drive for being the go-to spot for comics, graphic novels, toys, games, statues, movie merch, and of course, their events!
In the back of Gods & Monsters you'll find Vault 5421, a post-apocalyptic themed craft beer bar that is best known for throwing unforgettable parties, usually filled with movie screenings, live music, themed cocktails, cosplay dancing, and cosplay competitions with chances to win!
On July 17th, Vault 5421 will be celebrating four more years, which is cause for celebration in the wasteland. Help them ring in another four years of survival at a 21+ party that kicks off at 5 pm. Get the details and purchase your ticket ahead of time! One of the most unique July happenings on I-Drive that you won't want to miss
Port of Go!

2021 Planning your next vacation? You're in luck! Planning your next vacation has never been easier, or more enjoyable! At Port of Go! International Destination and Travel Expos, you'll find exclusive opportunities to meet one-on-one with domestic and international travel brands and discover countless destinations and cultures from around the world.
Rely on the experts to help you find and book your dream getaway at special event-only prices you won't find anywhere else. While there, you'll be able to work with industry leaders who offer travel and tourism inspiration, tips, advice, and more to help you and your family get the most out of your next vacation! This event will take place on the weekend of July 31st at the Orange County Convention Center, so get the details and plan to be there!
Summer is in full swing, and so is summer fun on I-Drive! Check out the upcoming events calendar for a full lineup of exciting events, live entertainments, and all July happenings on I-Drive, and get in on some summer vibes, in Orlando's Most Dynamic Neighborhood.