Discovering affordable or free activities for the whole family is always a treat. If you're looking for budget-friendly options in West Volusia County, you're in luck! There's a wide range of enjoyable things to do that won't put a dent in your wallet. Whether you're seeking adventure, culture, or simply some quality time outdoors, here are a few ideas.
So, gather up the family and get ready to explore the wonders of West Volusia County. Feel free to add your own suggestions to this list and share it with friends and family to ensure everyone has a fantastic time together!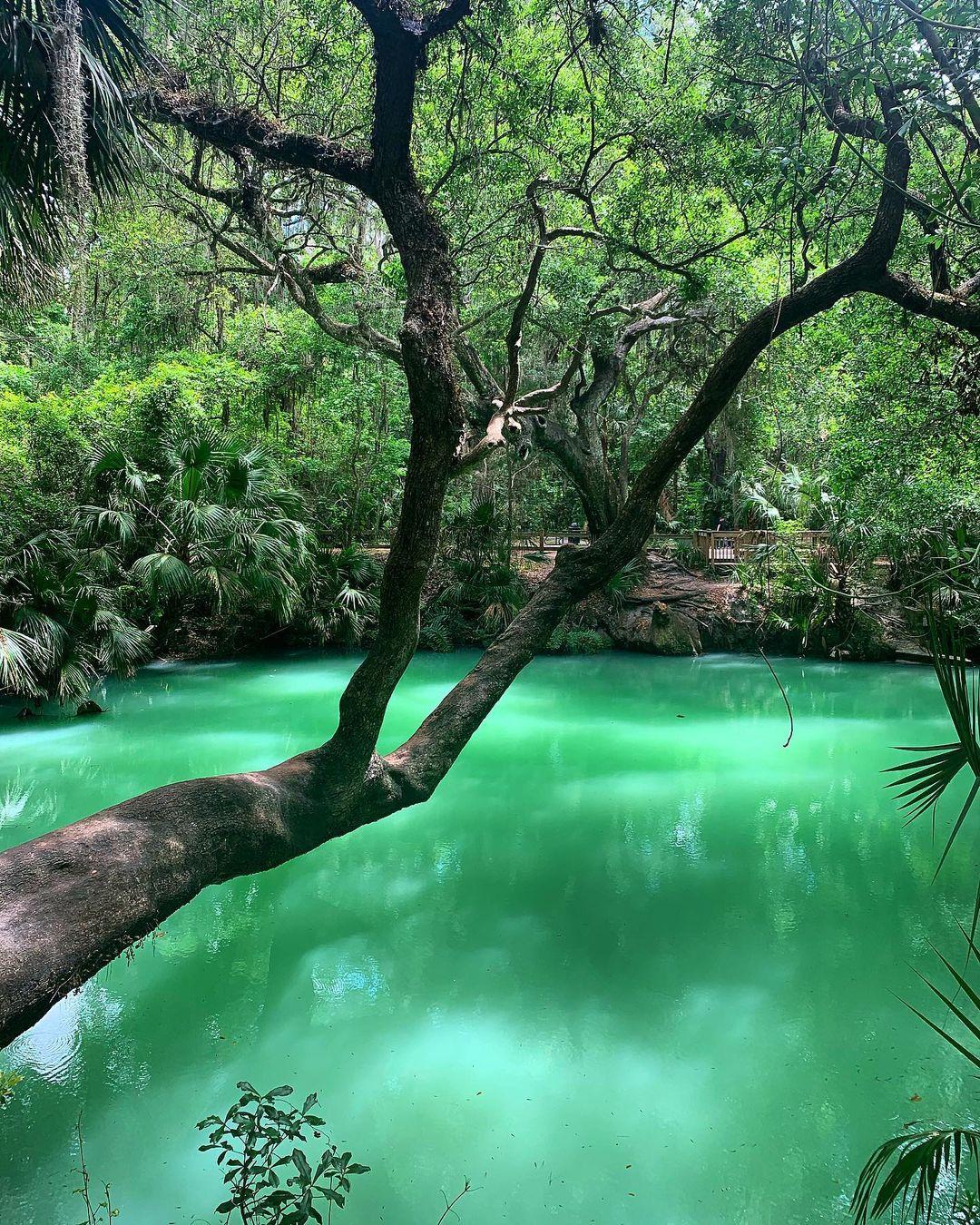 1) Explore the scenic wonders of Blue Spring State Park as you take a leisurely stroll along the boardwalk and observe the visiting manatees. The sight of these gentle giants and some of their friends, as they gracefully navigate the pristine waters, offers a unique and unforgettable wildlife experience.
2) Explore the grounds of DeBary Hall Historic Site and delve into its rich history at your own pace.
3) Experience the outdoors by hiking or biking along the Spring-to-Spring Trail, which spans from DeLeon Springs State Park, through Blue Spring State Park, and continues to Gemini Springs Park, ultimately concluding at Green Springs Park in Enterprise, FL.
4) Enjoy a delightful picnic at Lake Monroe Park. Additionally, the park offers a kayak rental kiosk, providing an opportunity to explore the serene waters of Lake Monroe through a leisurely kayak adventure.
5) Stroll the renowned streets of Downtown DeLand's Historic District, which earned the prestigious distinction of being named America's Main Street. This vibrant district is not only celebrated for its captivating architecture but also for its delightful array of shops and restaurants, offering a perfect blend of history, culture, and culinary delights.
6) Attend a concert or event at the Athens Theatre in DeLand. From live performances to musical shows, this iconic venue offers an enriching cultural experience that is sure to leave a lasting impression.
7) Experience the arts at the Museum of Art – DeLand, featuring several rotating exhibits, gallery talks, receptions, and educational programming. While you're there, don't miss the opportunity to visit the gift shop featuring many unique finds.
8) Relive history at Barberville Pioneer Settlement, a captivating living history destination in Central Florida. Explore its 30-acre campus, which includes 18 historical structures and over 10,000 artifacts, and discover the fascinating pioneer way of life through immersive experiences, historical exhibits, and ongoing preservation efforts.
9) Grab your binoculars and go birdwatching at Lyonia Preserve, a haven for bird enthusiasts. Keep an eye out for the Florida Scrub-Jay, an endangered species, as you explore the preserve's Florida scrub habitat.
10) Explore DeLand's vibrant mural scene on a self-guided tour. Grab a guide from the downtown visitor center to uncover captivating artworks and delve into the rich history of the city and its community.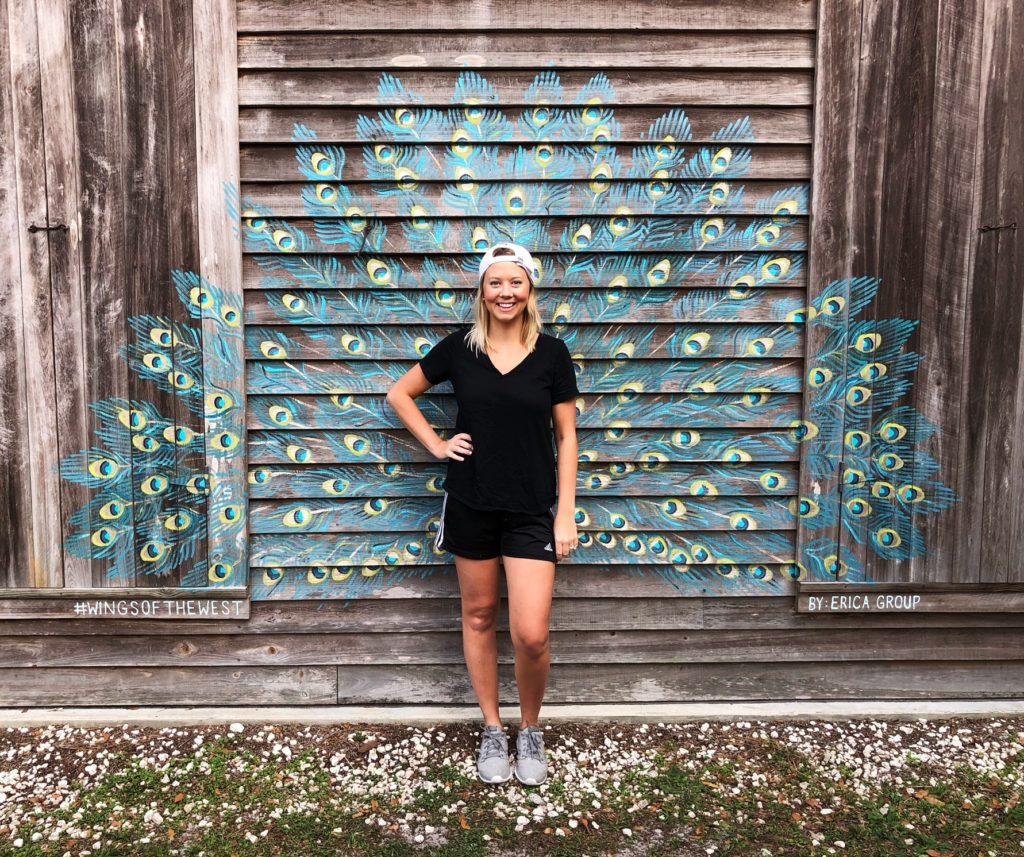 11) Discover the DeLand Naval Air Station Museum and uncover the fascinating history of this former naval air training facility.
12) While you're in the area, don't miss the opportunity to experience the thrill of skydiving at Skydive DeLand, known as the skydiving capital of the world!
13) Enjoy the views from Hontoon Island State Park, nestled amidst the St. Johns River and surrounded by captivating blueways, perfect for kayaking or canoeing.
14) Discover local treasures at the Artisan Alley Farmers Market in Downtown DeLand on Friday nights, where you can meet locals and browse goods from talented local makers.
15) Discover the captivating history of DeLand and Greater West Volusia at the West Volusia Historical Society Museum. Explore guided tours of downtown, the North-West housing district, and Stetson University, and immerse yourself in the area's fascinating past.
16) Don't miss the African American Museum of the Arts in DeLand, a must-visit cultural hub celebrating the vibrant heritage and artistic contributions of the African American community.
17) Check out one of the only green sulfur springs in the State of Florida at Green Springs Park.
18) Start your day with pancakes at the Old Sugar Mill Restaurant, followed by a dip in the cool waters of DeLeon Springs State Park.
19) Find peace at Cassadaga Spiritualist Camp, where you can explore the enchanting Fairy Garden and receive insightful readings from gifted mediums.
20) Discover the rich history of DeLand's African American community at the Burgess Pavilion, located at the DeLand Memorial Hospital. Exhibits within both structures highlight the community's contributions while showcasing the historical significance of the hospital itself.
More information on West Volusia County can be picked up in our Visitor Center located at 116 W. New York Avenue in Downtown DeLand, FL or can be found online at www.visitwestvolusia.com. Please call 386-734-0162 for more information.