Recharging is more than just getting away. It's about leaving the everyday stressors behind and going to a place that makes you feel relaxed and refreshed. It's about waking up in a calming environment and spending the day doing exactly what makes you happy – whether it's on a boat fishing for large-mouth bass, people-watching from a café with a hot cup of coffee, or immersing yourself in nature from a trail on land or water. If you're spending time with loved ones or just getting away by yourself, it's now easier than ever to recharge in the Real Florida. To help jumpstart your getaway, enjoy the following list of 10 ways to recharge in Lake County so you'll be able to focus on what's most important – you.
Visit a Waterfront Park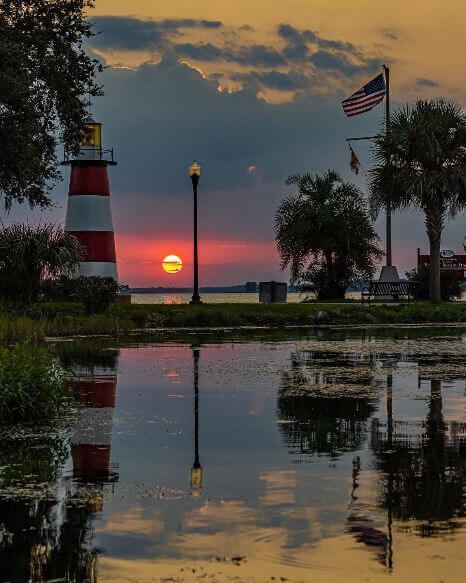 Being around water can be one of the most calming experiences for the mind and body. In Lake County, waterfront parks provide stunning views, walking trails, and, most importantly, space to recharge the soul. For some of the most scenic parks in the area, visit Venetian Gardens in Leesburg, Grantham Pointe Park in Mount Dora, which also boasts the state's only inland freshwater lighthouse, and West Beach Park in Clermont.
Go Boating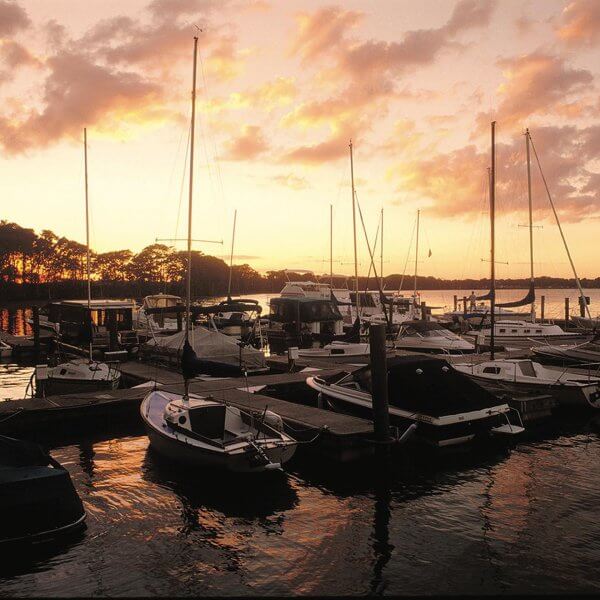 Lake views from shore can be amazing, but it's no comparison to spending the day on the water. Bring your own boat in tow or rent a boat locally to get the full experience. Public boat ramps can be found throughout the area, and once you're out on the water you'll be on your way to feeling refreshed and recharged.
Reel in the Big One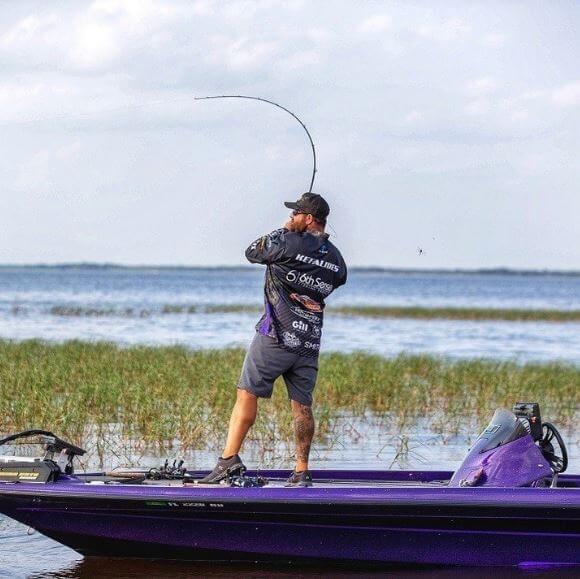 One of the most popular activities in the area is fishing. Residents and visitors alike search daily with bated breath for their opportunity to reel in the next big fish. While you're welcome to go exploring on your own, fishing guides are available to show you all the best spots, giving you a better chance at that trophy catch. Fishing guides are also up-to-date on the latest regulations, but if you head out on your own be sure to check out the Florida Fish and Wildlife Conservation Commission first.
Book a Boat Tour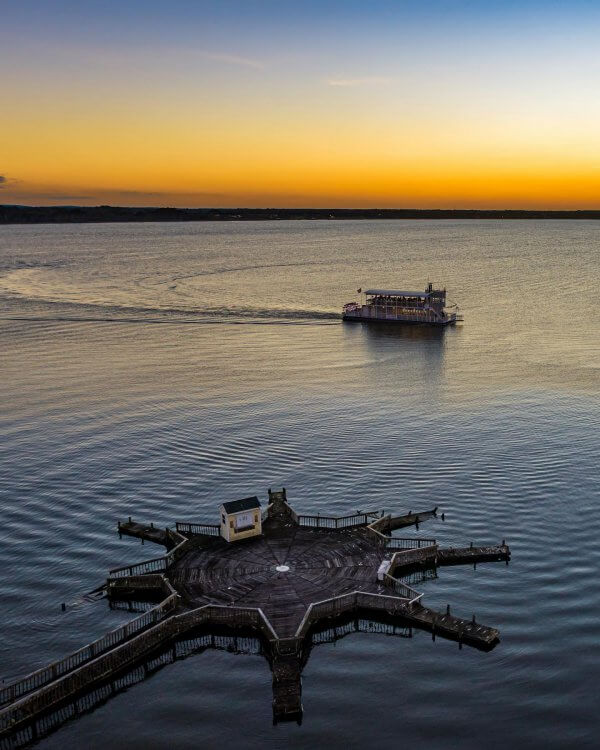 Boat tours are another great way to get out on the water while letting a professional boat captain do all the work. A variety of scenic boat tours of the area's lakes, canals, and rivers are available to book online. Guided, but individually controlled, catboat and kayak tours of local on-water hotspots are also available, with visits to local favorites like the Dora Canal and Lake Griffin, which is accessible from within Lake Griffin State Park.
Waterfront Dining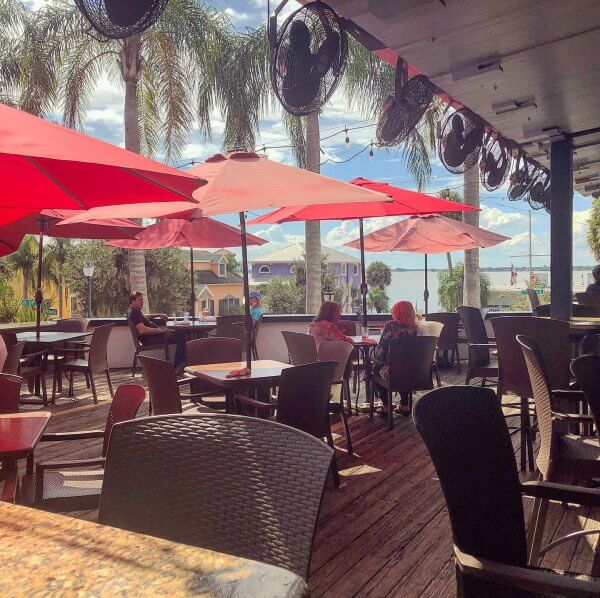 An area with more than 1,000 lakes wouldn't be complete without more than its fair share of spectacular waterfront dining options. Recharge your energy and check out the cobblestone-paved road near Lake Dora in Tavares, dubbed the Ruby Brick Road, for cozy lunch and dinner selections like Puddle Jumpers or O'Keefe's Irish Pub and Restaurant, which technically isn't on the lake, but just a few feet away and one of the coziest places in town. For more choices, check out JB Boondock's Bar and Grill, located on Little Lake Harris in Howey-in-the-Hills or Pisces Rising in downtown Mount Dora. There are also several great restaurants in Eustis near Ferran Park and Lake Eustis, as well as the many options that surround Lake Minneola in Clermont, such as the Tiki Bar and Grill or Lilly's On The Lake. And beautiful, delicious and easy way to recharge in Lake County
Wine in Style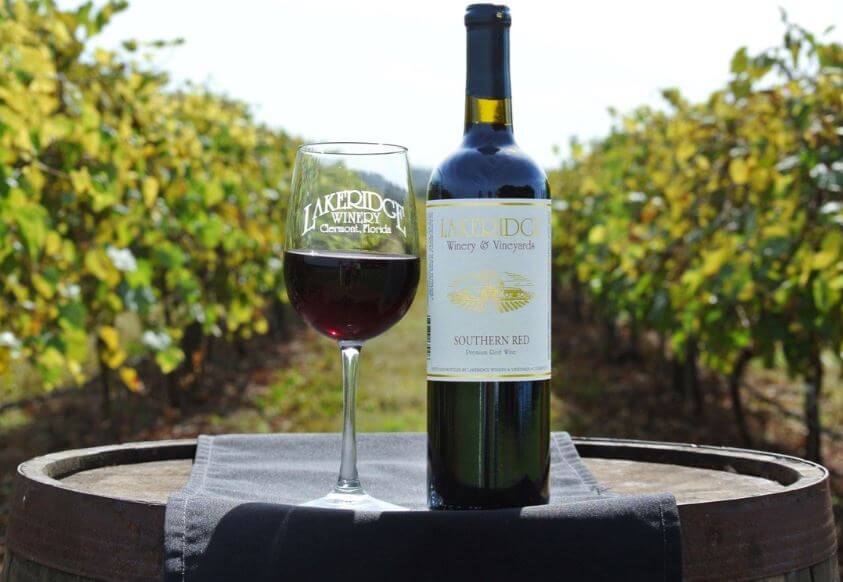 In the mood for something to soothe the soul? Visit Lakeridge Winery for breathtaking views of vineyards paired with delicious reds, whites, and rosés. Free winery tours and tastings are offered daily for the chance to experience some of the muscadine grape varieties grown on-site. The winery also offers a number of festivals and events throughout the year complete with live music, specialty foods (depending on the type of festival this could be seafood, chocolate, or cheese!), and Real Florida fun. One of the more unique ways to recharge in Lake County.
Hike Green Mountain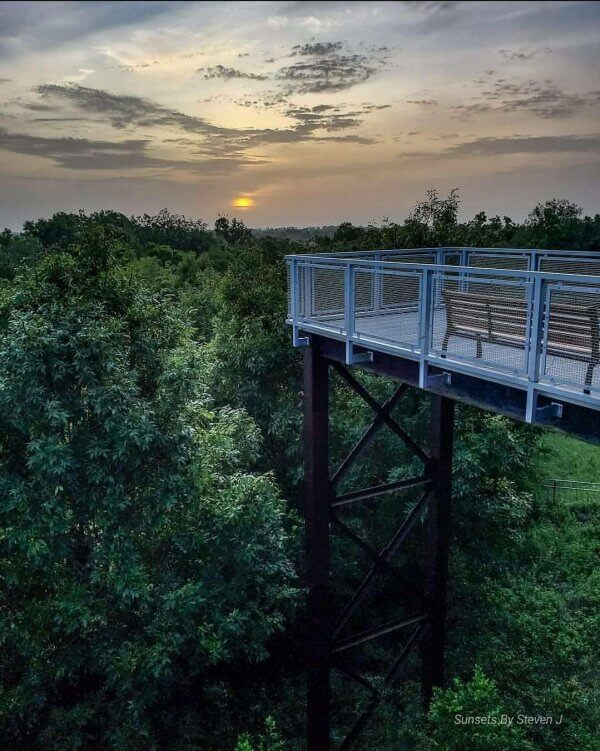 Lake County has a wide range of terrain, from lakes and trails to rolling hills and even the highest point in peninsular Florida at Sugarloaf Mountain. Right next door, and with minimal changes in elevation at its highest point, is the Green Mountain Scenic Overlook and Trailhead as part of a protected preserve with some of the most stunning views you'll see in the southeast. Hike to the top of the overlook and then follow the trails through a series of switchbacks and more than 200 feet in elevation changes. More than 190 bird species have been recorded in the area, so keep a lookout for them on your hike.
Experience the Blueways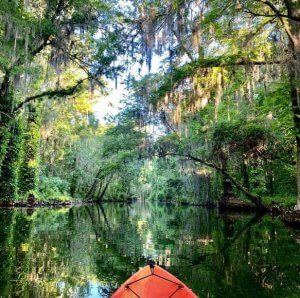 Kayakers and canoeists love visiting Lake County for its many water trails, called Blueways. Easily navigable on your own, load a small picnic, and bring a few friends along to experience the ins and outs of the area's rivers and lakes as you paddle along the pristine waterways. Get up close and personal with striking cypress trees, turtles sunning on fallen logs, and wildlife below the surface. Kayak rentals are also available at several state parks in the area, including Lake Griffin and Lake Louisa State Parks.
Catch a Sunrise or Sunset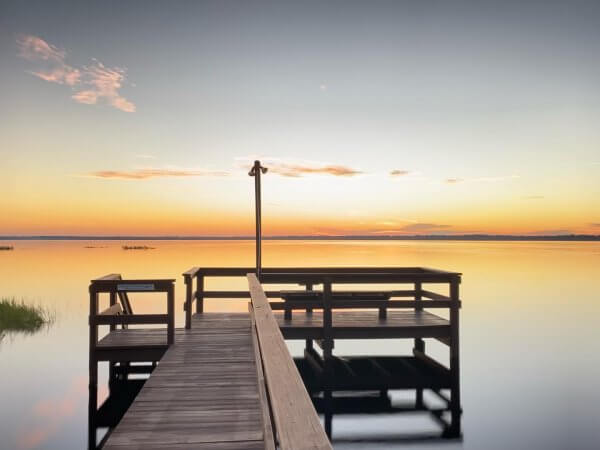 For many, getting away includes a mix of fast-paced adventure with slow, meaningful moments. Whatever adventure you decide to fill your days with, you can be sure that they will begin and end with moments that take your breath away. Find a bench at a nearby park overlooking the water, reserve a seat at a waterfront restaurant or stand atop the Green Mountain Overlook and feast your eyes on the magnificent sunrises and sunsets that, we think, make Lake County one of the most beautiful places in the world. A simple way to recharge in Lake County.
Sleep Under the Stars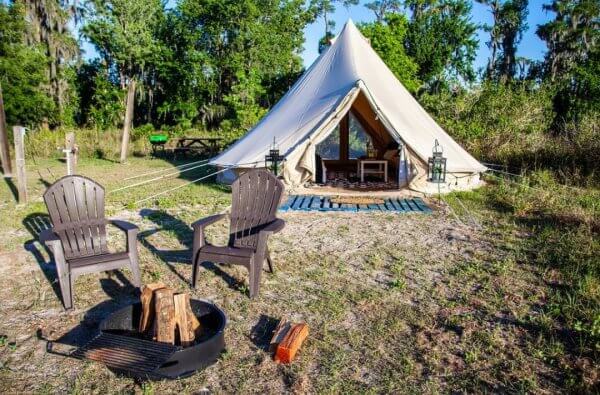 Grab a few of your favorite people, a bag of extra-large marshmallows, and some cozy blankets for the last item on this list as you set the scene for the absolute best way to recharge your spirit. Offered by Lake Louisa State Park, glamping is a must-do experience that takes all the work out of your hands and leaves only the fun behind. Glamping sites offer glamorous tent camping with pillow-top beds, electricity for things like an interior chandelier, air-conditioning and heating, a coffee maker and phone chargers, as well as a private campfire, pavilion and so much more. Book your stay now because these spots fill up fast. Trust us – you'll be glad you did.
Feeling recharged? It gets even better once you set foot in the Real Florida. Start planning your trip with these 10 ways to recharge in Lake County today and discover just how good the Real Florida can be. It's here for you.