Opening later this summer is a new fast-casual restaurant called Chicken Guy! Located right next to the iconic Planet Hollywood sphere at Disney Springs Chicken Guy! is slated to open in August. The new eatery is a joint venture between food network celebrity chef Guy Fieri and Robert Earl of Planet Hollywood fame, the who knows a great food concept when he sees one!
As you might expect, the focus of the eatery is chicken — chicken tenders, specifically — with a heavy helping of Guy Fieri's over-the-top flare. This is fried chicken that's been brined in lemon juice, pickle juice and buttermilk before it's fried up for you to enjoy – yum!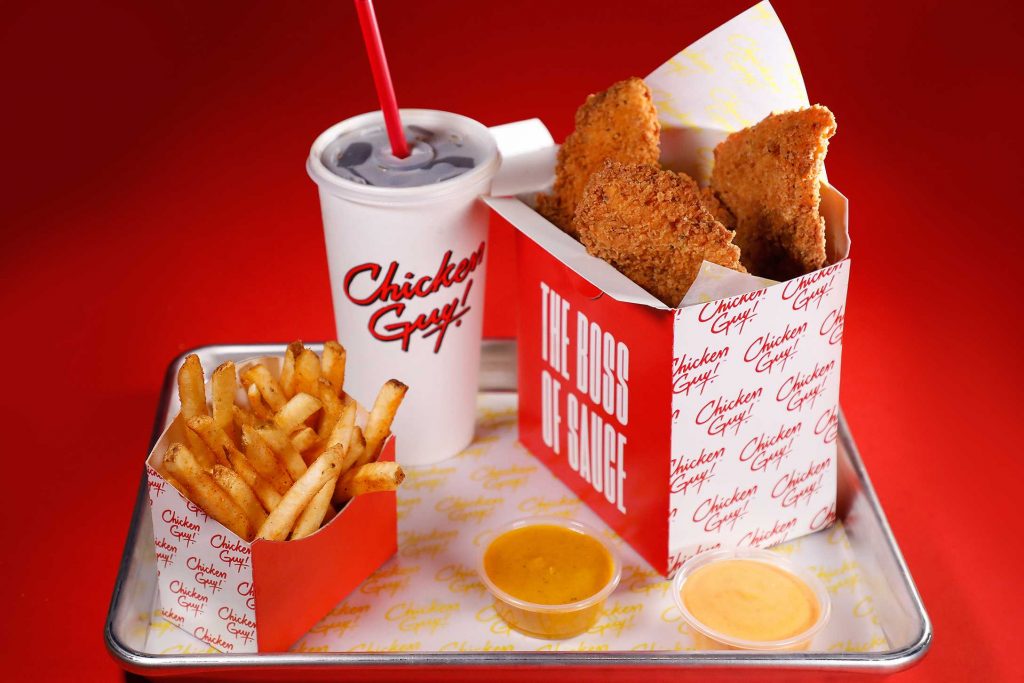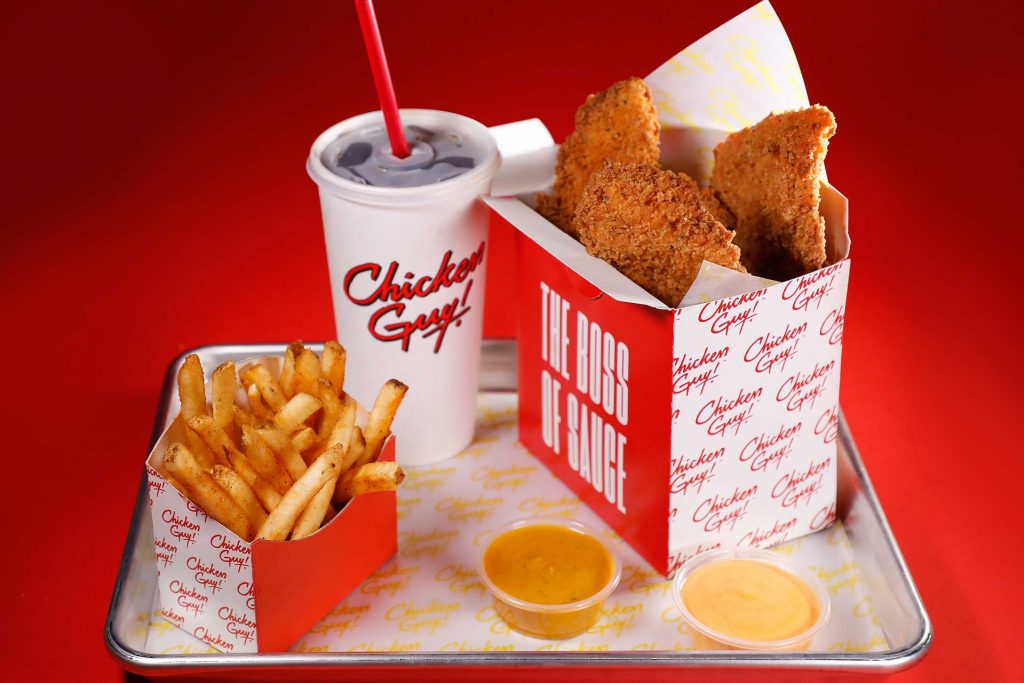 When it comes to the new Disney Springs location "It's all about the real deal, all-natural chicken but lemme tell you, our sauce game is on point," Fieri said in a press release.
To compliment 'the bird' there will actually be a whopping 22 dipping sauces available including Fieri's own Donkey Sauce made with mayonnaise, roasted garlic, mustard and lemon juice and Worcestershire sauce – delish!
There will also be a designated "sauce slinger" wearing a 'loaded' holster who will apparently walk around the restaurant to dispense a squirt of sauce to anyone needing an extra 'kick' to their tenders.
The menu also includes some terrific chicken sandwiches for those who like bun with their bird.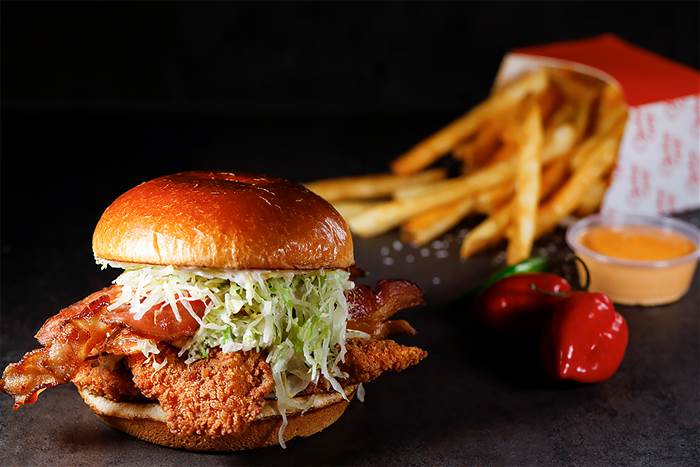 In true Fieri style the restaurant's cashiers will give customers fist bumps when they order and there will be a selfie wall with an image of Fieri for guests to pose while clutching their fried tenders!
According to Disney, antibiotic-free juicy chicken tenders will be thinly pounded by hand, then tenderized in a brine of lemon juice, pickle juice and buttermilk before they are grilled or breaded and deep fried. Customers will be able to order the tenders plain, skewered, on top of salads and in sandwiches like the Big Bite B.L.A.T., which is topped with bacon, lettuce, avocado, tomato and buttermilk-ranch sauce.
Side items include french fries topped with "Super Melty Cheese!", signature Mac Daddy Mac 'n' Cheese, fried pickles and coleslaw. And of course there's lots of great desserts! Pricing is expected to be under the $10 mark which for a 'Disney' lunch is quite a find!