All aboard for Busch Gardens!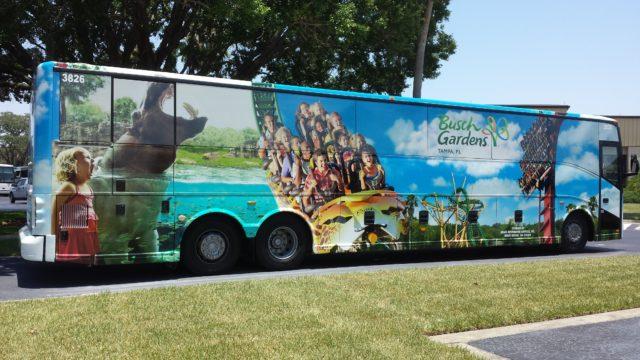 We are delighted to be able to share the news and details with you around the reinstatement of the Busch Gardens Shuttle Express service to Busch Gardens in Tampa.
GET YOUR BUSCH GARDENS TICKETS HERE
The service has now resumed and provides a return service from the Orlando area to the park in Tampa.
Drop-off and pick-up locations have been set as follows.
SeaWorld (near the bus & taxi drop-off)
ICON Park, 8350 Universal Blvd (8445 International Drive, (in the heart of the Entertainment district of I-Drive)
Publix, 8145 Vineland Avenue, Lake Buena Vista (near Premium Outlets – Lake Buena Vista area)
Old Town Entertainment District, 5770 W. Irlo Bronson Memorial Hwy (serving 192 East in Kissimmee)
Doubletree Orlando by Hilton at the Entrance to Universal Orlando, 5780 Major Blvd, Orlando, FL (serving North International Drive area and Universal Orlando guests)
Margaritaville Resort – 8000 Fins Up Circle, Kissimmee
The service schedule will vary through the year and be subject to change. For guidance purposes only, the Orlando area pick-up will be between 8:30 and 9:30 – depending on location. The return journey from Busch Gardens will depend on park closing time and vary throughout the year.
As always, we recommend that guests make a reservation for the Shuttle Express to secure their seats. This can be completed by calling 800-221-1339 or visiting https://buschgardens.mears.com. Schedules can be confirmed at this stage.
This service will be complimentary to all guests with a multi-park, Busch Gardens inclusive ticket in hand.
*Please note that all details are subject to change and for guidance purposes only. Bus stops, routes, and schedules should all be confirmed by guests using the reservation contact details above.