March is here and you can feel springtime in the air! Sunny skies and breezy days, Orlando during Spring is a sight to see. If you'll be visiting Orlando's Most Dynamic Neighborhood this month, get ready to spring into a good time at these popular events! Check out what's happening this March on I-Drive.
Set Sail on a Taste Adventure at SeaWorld Orlando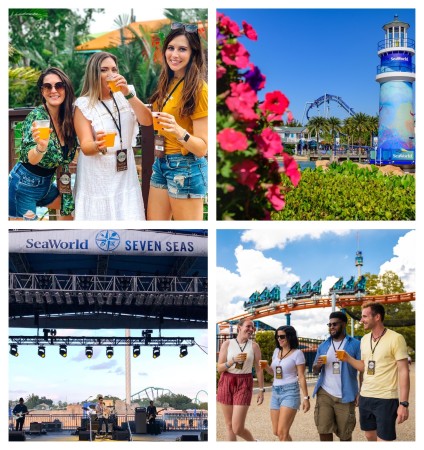 The Seven Seas Food Festival is in full swing, and just when you thought a weekend on I-Drive couldn't get any tastier, this foodie-favorite event brings new flavors that are sure to satisfy.
Every Thursday, Friday, and Saturday through March you can enjoy SeaWorld's foodie-favorite Seven Seas Food Festival Event included with your park admission.
Enjoy sipping and sampling your way around the world in the beautiful Orlando weather with exciting flavors, local craft beers, and special live performances! This year you can expect more than 200 distinct offerings, including over 50 fresh global cuisine choices to pair with over 75 wine and cocktail selections, and over 75 craft brews for the ultimate sipping experience in the heart of Orlando.
Then add a taste of rock, country, Latin, or throwback sounds with a variety of live music shows happening at the Bayside Stadium throughout the month! Check out this month's performance lineup:
March 4th – Joey Fatone & Friends
March 5th – Tenille Townes
March 11th – Play It Again, a Tribute to Luke Bryan and Homegrow, The Zac Brown Band Tribute
March 12th – Sean Kingston
March 18th – Renegade, the Definitive Styx Tribute and Smokin', the Amazing Boston Tribute
March 19th – Hanson
March 26th – Eli Young Band
With so many exquisite flavors to top off exhilarating coasters and extraordinary animal encounters, the Seven Seas Food Festival is a voyage to stir the soul—and warm the belly!
Get all the details today and add some flavor to your weekends on I-Drive this month!
Universal's Mardi Gras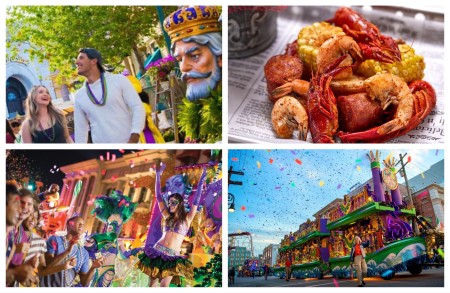 With spring rolling in, Mardi Gras festivities are in full swing, and this year Universal Orlando's famous Mardi Gras event is going beyond the bayou with an amazing party inspired by Carnaval celebrations from around the world!
Featuring all the things you love most about Mardi Gras: parades on spectacular floats, colorful beads flying through the air, delicious food featuring flavors from the bayou to Brazil and beyond, and of course unforgettable live performances on select nights! This month catch Sean Paul performing live on March 4th, and Lauren Daigle on March 5th!
But the festivities don't stop there! Head to Universal Orlando's CityWalk to keep the Mardi Gras festivities going strong at these destinations:
Red Cursed Coconut Club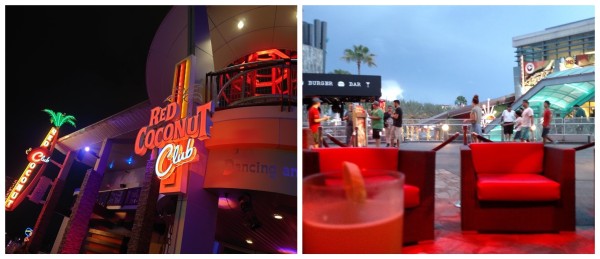 This Mardi Gras season, the Red Coconut Club has transformed into the Cursed Coconut Club, offering guests the ultimate Mardi Gras lounge experience! This foreboding parlor is a true experience, complete with all the accouterments of New Orleans' deepest secrets. Pass through a boggy cemetery that conjures the dark mystique of a spooky bayou while enjoying enigmatic drinks and mysterious concoctions, incredible entertainment and more in an atmosphere that will transport you to the bayous of New Orleans!
The Mardi Gras After Party at Pat O' Brien's – A Bourbon Street Classic

Get a taste of Bourbon Street at this bayou bar where dueling piano players accompany a menu of Cajun specialties at Pat O' Brien's. Chow down on Crawfish Etouffee, Louisiana Blackened Redfish, the N'awlins Po'Boy and the sweet Bag of Beignets. Order a Hurricane®, purchase Mardi Gras beads and settle in for a night of riotous revelry that only this bayou bar can deliver.
This party includes live DJs, stilt walkers, exclusive food & drink offerings, and more. While admission is complimentary but reservations are encouraged. Get all the details here.
Can't-Miss Shows & Expos
Catch an incredible convention show in the heart of Orlando!
Orlando Boat Show: Money can't buy happiness, but it can buy a boat.

The Orlando Boat Show returns to the Orange County Convention Center from March 17th through the 19th!
Each year this show is highly anticipated by boat enthusiasts around the country! Featuring 21 of Central Florida's top boat dealers that represent more than 80 manufacturers, there's no doubt that you'll enjoy viewing the over 400 boats on display at this event!
At this show you'll find a boat to fit any lifestyle and budget! Aside from the wide variety of new 2023 model boats, including bowriders, center consoles, deck boats, flat boats, freshwater fishing boats, jet boats, pontoons, and surf boats that will be here during this event, there will also be special show offers including extended warranties, service packages, waived dockage, enhanced electronics, and accessory packages!
Bring the whole family out, catch a show fan-favorite Twiggy, the waterskiing squirrel, try the Virtual Saltwater Fishing Simulator to experience the excitement of competition to catch a bull dolphin, hit The Fishing Zone to try various gear and clothing for a great day on the water, and kids under 12 can even enjoy catching live fish in the Trout Pond. There is something for everyone at the Orlando Boat Show. Learn more today!
Let's Celebrate Expo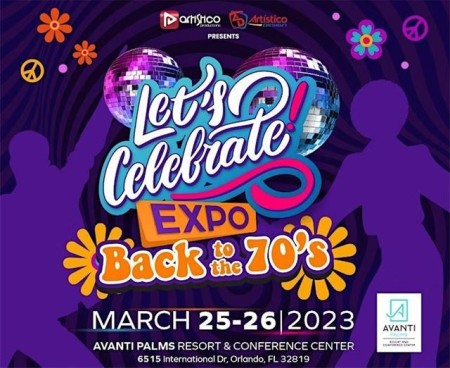 Planning an event in 2023? The Let's Celebrate Expo is returning to Avanti Palms Resort and Conference Center on March 25th and 26th! This expo goes beyond the popular wedding exhibitions, and reunites the social events industry, including weddings, birthdays, quinceañeras, sweet sixteens, prom parties, corporate events, decorators, coordinators, and so much more!
Whether you're attending as a business looking for invaluable exposure, or are hoping to find the perfect resources to make your 2023 event visions a reality, this is a can't-miss event!
Every Fan's Favorite – MegaCon!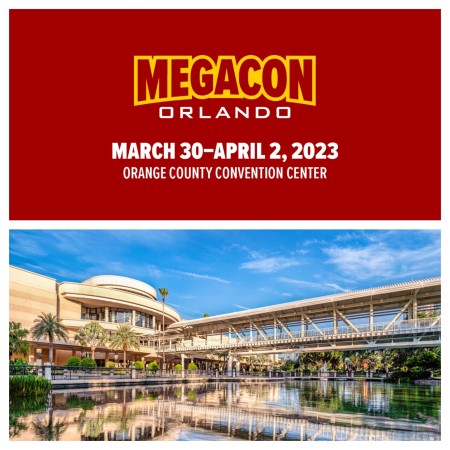 MegaCon Orlando returns to the Orange County Convention Center on March 30th! This is the South East's largest comics, sci-fi, horror, anime, and gaming event, attracting over 100,000 fans each year across four big days!
This is THE place to celebrate all things pop culture! Whether you're hoping to snatch an autograph and photo with your favorite celebrity guest, get the inside scoop about your favorite movies and TV shows at a celebrity panel, watch professional comic artists battle it out in a Sketch Duel, learn something new in a "How To" workshop, take photos with your favorite consumed characters, or pick up a unique gift while shopping over 400,000 of shopping madness – whatever you're a fan of, this is a celebration of epic proportions! Get all the event details today and don't miss this year's MegaCon in the heart of Orlando!
Live Entertainment
There's never a shortage of live entertainment to enjoy while on I-Drive, and this month is no different! Here are just a few shows happening at some of I-Drive's favorite entertainment venues this month!
Orlando Improv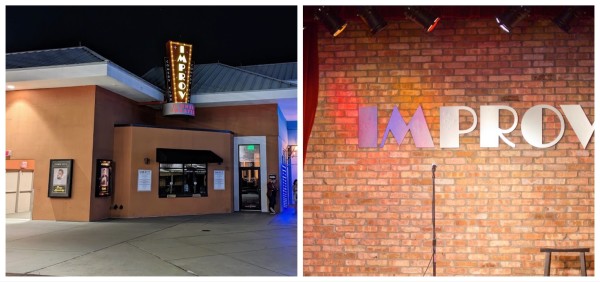 If you're hoping to enjoy a night out with a delicious meal and a whole lot of belly laughs, the Orlando Improv is the place to be! Each month they have a stacked schedule of talented performers taking their stage, from local talent, up and coming artists, and headliners who are known world-wide! No matter your taste in comedy, we're sure you'll find a comedian up to the task on Orlando Improv's calendar! Check out these performances happening this month:
March 5th – Hypnotist Rich Guzzi
March 10th & 11th – Jess Hilarious
March 16th – Kevin James Thornton
March 19th – Tim Bae
March 23rd – 26th – Special Event: Tracy Morgan
March 26th – All Irish Comedy Tour
March 30th – Matt Rife
See a full lineup of performers taking the stage at Orlando Improv this month here.
Hard Rock Live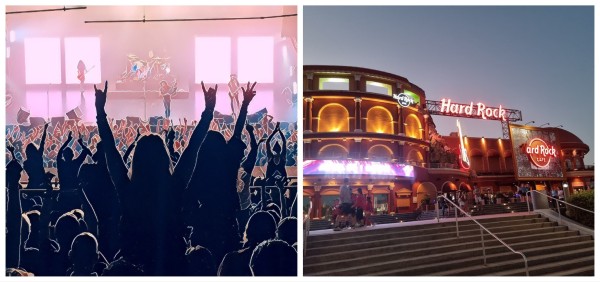 Catch a show at Orlando's own "Coliseum of Rock," which offers a one-of-a-kind setting with its imposing columns, majestic archways, and grand entrance, plus the latest in sound and lighting technology. Hard Rock Live is always bringing talented performers to Orlando and providing its guests an unforgettable night out! Peep the performances on the calendar for this March:
March 5th – Loud and Live Present Melendi: Likesy Cicatrices
March 8th – EPIK HIGH: #EPIKHIGHTOUR2023
March 12th – Cheap Trick
March 17th – AEG Presents Iliza Schlesinger: The Florida Only Tour
March 23rd – Chelcie Lynn
March 24th – Classic Albums Live: LED ZEPPELIN 'LED ZEPPELIN IV'
March 25th – AEG Presents Anime Music Festival
Not sure where you're vacation will take you and can't commit? Don't worry, there are plenty of casual spots around Orlando to enjoy live entertainment!
Tin Roof Orlando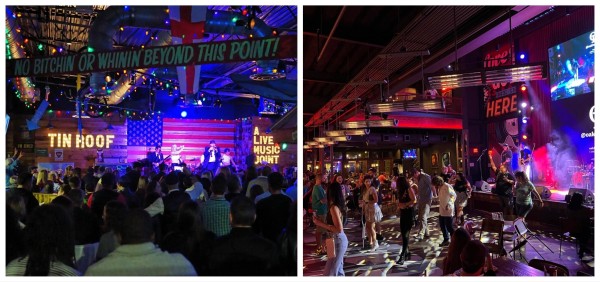 Tin Roof Orlando offers nightly entertainment, in addition to a variety of fun and exciting events throughout the week!
Country Music Fan? Ole Red Orlando hosts live entertainment every Thursday through Sunday!
Hoping to enjoy mixes from talented DJs? Blue Martini Orlando also offers nightly entertainment!
See all of the live entertainment happening on I-Drive this month here, and don't miss a beat!
March is here, and sunny Orlando days accompanied by refreshing breeze make it the perfect month to spring into action on I-Drive! See a full calendar of events happening in Orlando's Most Dynamic Neighborhood and get in on the good times!