Orlando Attractions Update – Universal Orlando has revealed some key stats about the star of Skull Island: Reign of Kong, its under-construction attraction at Islands of Adventure theme park.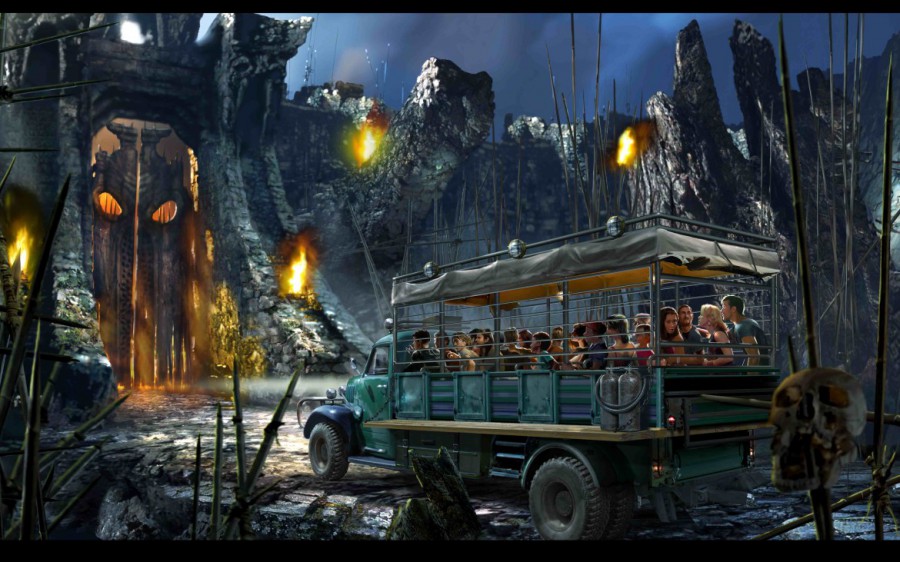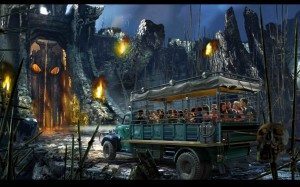 The King Kong figure, Universal says, will be about three stories tall — with a head that's bigger than a car. Kong will measure 18 feet across at the shoulders. Universal gives more details about the ride, set to open sometime this summer, in another in its series of "making of" videos. Universal Creative's Mike West makes reference to the appearance of the big guy. "On the brink of destruction," West says, "Kong arrives, but is he there to save you? You'll find out when you face this colossal beast in the flesh." Skull Island visitors will be "close enough you'll feel his breath sweep across your skin," West says in the video. The promotional video also teases with a Kong grumble and a brief look at his eyes and teeth.Other Universal notes about Kong indicate that he has visible scars, expresses "human-like emotion" and is a member of an ancient species of giant ape, megaprimatus.
Universal previously had indicated the presence of dinosaurs on Skull Island and shown off oversized ride vehicles that will take 72 passengers through the attraction, which is being built between the Jurassic Park and Toon Lagoon sections of IOA.