Located in the heart of Central Florida, nestled between two major metropolitan areas, here in Polk County folks like to say we offer the best of Florida, without the rest of Florida. From world-class art museums to theme parks and once-in-a-lifetime sports events coupled with wide open spaces, hometown dining options, and the sweet scent of citrus in the air, a visit here quickly shows you why we're known as Florida's Sweetest Spot.
From meager beginnings to legend

The Polk Museum of Art at Florida Southern College is currently hosting "Rodin: Contemplation and Dream – Selections from the Iris and B. Gerald Canter Collections," the largest sculpture installation the museum has ever done. Filling both main exhibition halls, the 45 bronze art pieces are by the French artist long celebrated as the greatest sculptor of the 19th and early 20th centuries.
Along with Picasso, Van Gogh, Monet, Cezanne, and others, Auguste Rodin was a true master of the impressionist age. But he was born into obscurity, rejected by the official academies, and ultimately cast off. Yet he persevered and, by the time of his death, was often likened to Michelangelo. Like his great painter contemporaries, Rodin – considered by many to be the father of modern sculpture – created work that drew its power from representing psychological truth, capturing human pathos, drama, tragedy, mindfulness, and hope.
Admission to the museum is always free. It is open Tuesdays through Saturdays, 10 a.m. to 4 p.m., and is closed on Mondays. It is currently closed Sundays until September 11, 2022. The Rodin exhibit will be on display until Oct. 30. For more information visit polkmuseumofart.org.
The museum is just down the street from the main campus of Florida Southern College, itself the largest single collection of famed architect Frank Lloyd Wright's work.
Ain't no party like a Monster Party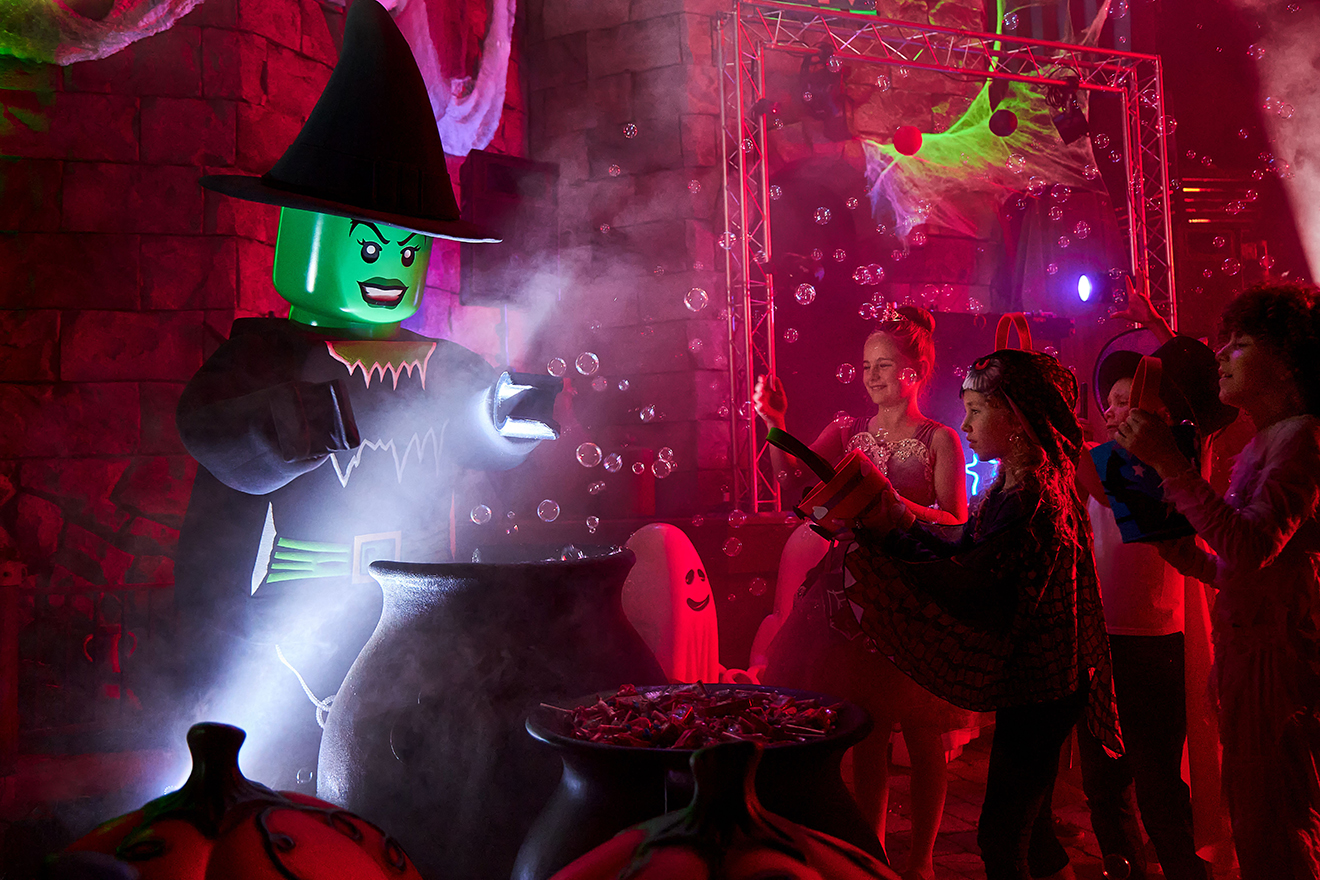 Once again, October marks the return of the not-so-scary Brick-or-Treat Halloween event – but with a twist. This year, on select weekends, the Monsters are in charge of the party and host live entertainment, limited-time attractions, character meet and greets, a costume parade and, of course, Trick-or-Treating. But these monsters came to party.
New this year is the V.I.M. – Very Important Monster – Dance Party, hosted by Lord Vampyre, the UnbeLEAFable Halloween Night, a musical mystery featuring the newest monster in town, LEGO Plant Monster, and Jammin' Jacks, as the LEGO Jack-O-Lantern trio sings up some spooky sounds.
Additionally, the Monster Party will feature themed décor, new LEGO Monster characters, roaming entertainment, a scavenger hunt in Mainland, and a new 4D movie, "The Great Monster Chase."
Lesser known are the special Brick-or-Treat food options. Last year, for example, Granny's Apple Fries offered the S'Mores Granny Apple Fries a la mode while LEGOLAND Coffee Company offered Mummy's Pumpkin Chai Hot Coffee. This year, the Monsters promise a pumpkin spice twist on the park's signature Granny's Apple Fries.
Of course, during the LEGOLAND Florida Resort's Brick-or-Treat, kids get to enjoy safe, neighborhood-style trick-or-treating with plenty of candy. Costumed kids can set out on their candy quests to six awesomely themed trick-or-treating locations, all thoughtfully planned to allow extra spacing for families and contactless distribution of candy. Additionally, all employees at these stations will wear face coverings and gloves.
The fun keeps coming with the return of fan-favorite shows, The Groovin' Graveyard and A Candy-Coated Curse. These spirited performances will have showtimes throughout the day on all 10 event dates. Take photos with a spooky squad of characters that you can only see during Brick-or-Treat. This creepy-cool lineup includes classic monsters with a LEGO twist, like Rockin' Frankenstein, Mummy, and Lord Vampyre, as well as LEGO favorites including Scarecrow, Spider Lady, Brickbeard, and more.
See the world's best on hallowed ground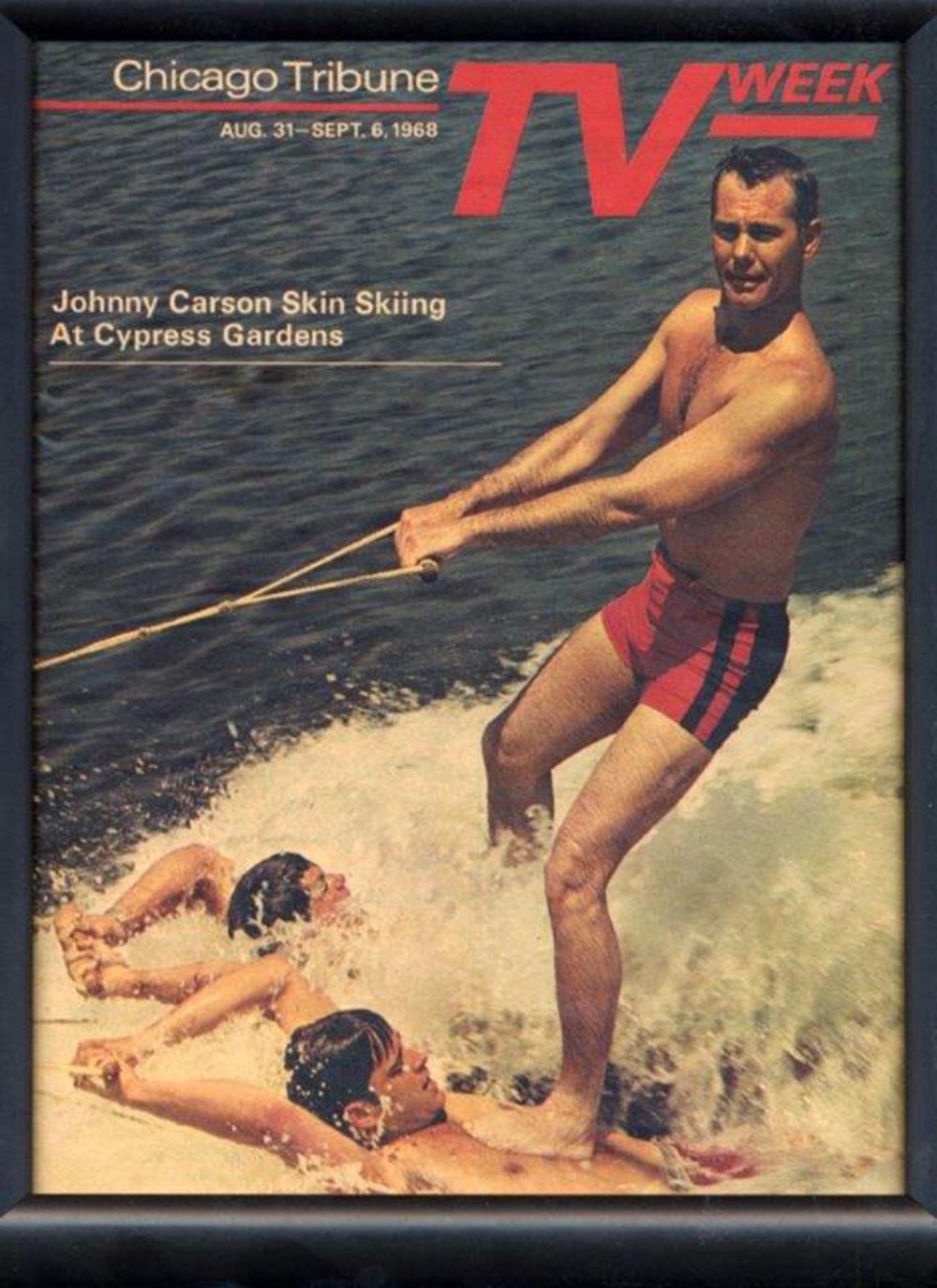 For the first time in four years, a team will be crowned the best in the world in show water skiing. The International Waterski and Wakeboard Federation's (IWWF) World Water Ski Show Tournament will take place in Winter Haven, Oct. 21-23. The last tournament, slated for 2020 in Australia, was canceled due to the COVID-19 pandemic.
This year, the event serves as the capstone celebration of the 100th anniversary of the birth of the sport in Minnesota. But while water skiing may have been invented there, it came of age in Winter Haven thanks to Cypress Garden's founder Dick Pope Sr. after he returned home from World War II. While he was gone, his wife Julie had added a water ski show to their lakeside botanical theme park, Cypress Gardens, to entertain area troops. Pope not only embraced the idea but doubled down on it. Leaning into cutting-edge technology, Pope created newsreels featuring the daredevils of Cypress Gardens on Lake Eloise.
Developed into a competitive sport just a few years earlier, Pope's marketing brought international attention to both it and his theme park. All this attention, in turn, fueled greater levels of competition and improved competitors. The stunts got bigger, the speeds faster and the distances longer. Innovations included human pyramids, clowns, titanic ski jumps, and crafty inventions, such as Willa Cook's swivel ski. The spectacle soon caught the eye of Hollywood, captured in the hit 1953 Esther Williams ode to the sport, "Easy to Love," filmed at the gardens and featuring both its stunts and performers. As the years passed, television often used Cypress Gardens as a backdrop – and world-famous celebrities took to the water during the massive water ski show spectacles.
Today, the water around Central Florida's Winter Haven is the water ski equivalent of Manchester United's Old Trafford, the Green Bay's Lambeau Field, or Boston's Fenway Park. Known as the "Water Ski Capital of the World," Winter Haven holds the distinction of being home to the only remaining professional water ski show in the United States, Brickbeard's Watersport Stunt Show at LEGOLAND.
During the 2022 IWWF World Water Ski Show Tournament, teams and individuals from around the world will compete in the internationally recognized discipline of show ski. Teams comprised to represent their nation by the sport's governing body will perform a one-hour spectator-friendly show that combines entertainment with world-class athletics.
Teams that are expected to participate include the United States, Belgium, Canada, Germany, Sweden, and Mexico, with a few exhibition teams from new countries joining. Additionally, individuals and couples water skiers from around the world will participate in their own categories.
For more ideas on how to enjoy your time in Central Florida's Polk County, check our website, VisitCentralFlorida.com. From restaurants to parks and museums, sporting events, shopping, and more, VisitCentralFlorida.com is your gateway to a Central Florida vacation.