If you think you don't need to pack a bathing suit when you come to Central Florida's Polk County, think again. Blessed with 554 lakes – more than 10 percent of the county is water – if your ideal vacation or weekend plans include some time getting wet, they've got you covered in Polk County.
Polk County's Lakes are Hollywood Famous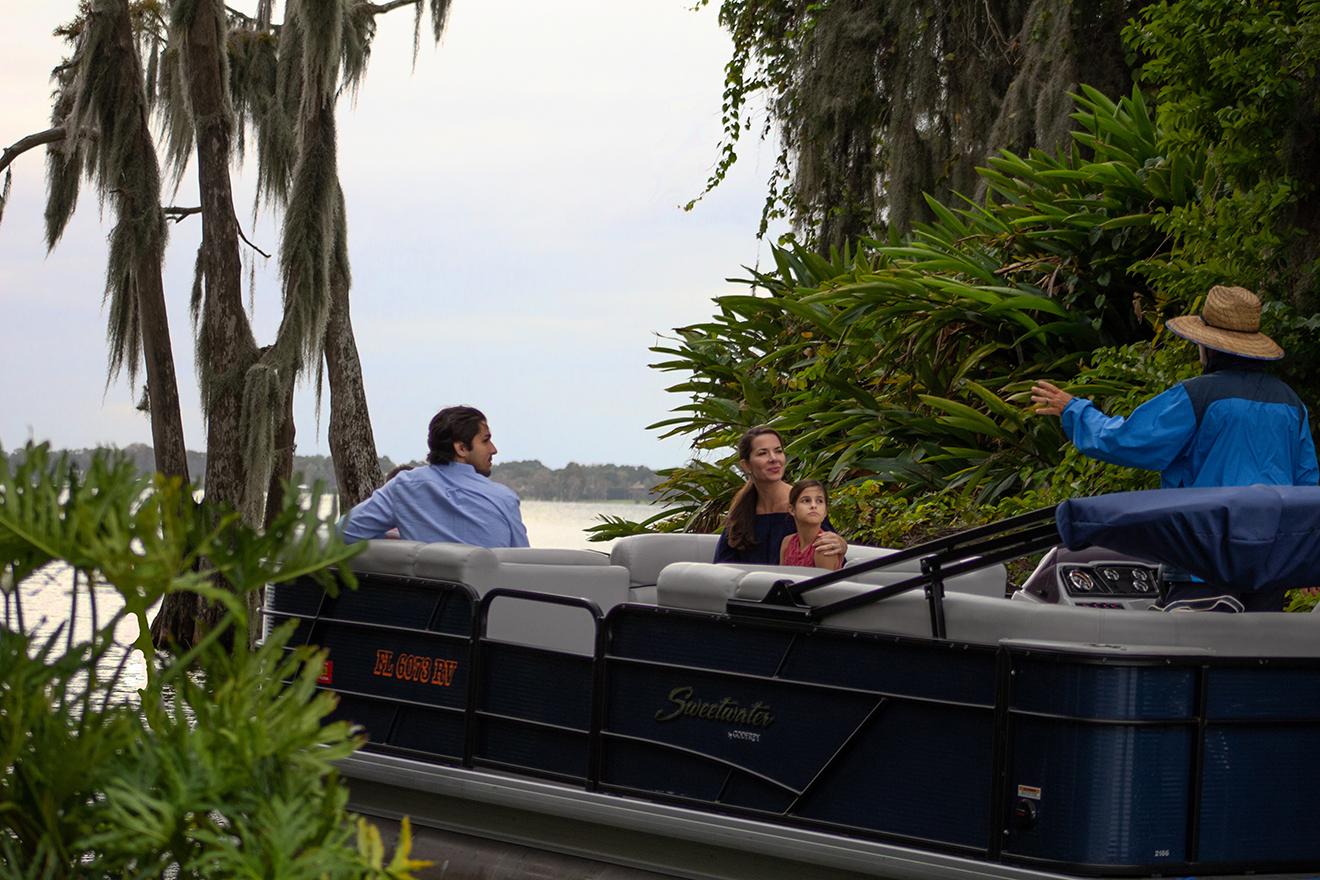 Shortly after Ralph Samuelson invented water skiing by standing on two wooden planks while being pulled behind a motorboat, the sport took root in Central Florida. But the connection between the sport and Central Florida came to prominence during the Second World War. Legend has it that troops came to the state's first theme park, Cypress Gardens in Winter Haven, expecting to see a water ski show. Not wanting to disappoint them, owner Dick Pope's own children and their friends put on an impromptu performance. Little did they realize that the show would develop into a theme park mainstay, putting both Florida and water skiing on the world entertainment map.
WaterSkiing
Just a handful of years later, the Cypress Gardens Water Ski Show was so popular nationally that the park became the location of the 1953 hit movie, "Easy to Love." Starring swimming pin-up superstar Esther Williams – who performed all her own aquatic stunts – the movie catapulted water skiing to the forefront of the American consciousness. Cypress Gardens served as her costar a second time for a 1960 television special seen on more than half of all the TV sets in use in the United States. The gardens, now part of The LEGOLAND Florida Resort, remain today, as does the water ski show – albeit LEGO themed. In addition, many of those former Cypress Gardens professional skiers have established their own performing club to go with their individual water ski schools. In many ways, Cypress Gardens lives on through their teaching the stars of tomorrow.
In Central Florida, beginners don't even need a boat to try the sport. Both wakeboarders and water skiers slice through the rippling waters of Lake Myrtle in Auburndale at the Elite Cable Park, pulled by a series of overhead cables. Think of it like a ski lift, minus the lift and – this being Florida, of course – the snow. Participants simply grab onto the handle and hold on, enjoying all the action of wakeboarding or water skiing, complete with ramps and obstacles if they so choose.
The Elite Cable Park also features a GetUp Guarantee program, designed so new riders can take advantage of a one-on-one learning session with a staff member, ensuring beginners get to enjoy all the fun this water sport and cable park have to offer. See, they've got you covered in Polk County.

Parks
Don't feel like getting out on the open waters? Just slide into Tantrums, the park's lakeside restaurant. From golden Gator Bites – alligator is on the menu in Florida – to oysters, shrimp, and sandwiches, Tantrums not only offers good food but views of the aquatic athletes as well. Afterward, you can stroll over to the pro shop so you can at least look the part for that Instagram photo.
The Elite Cable Park is just the first phase of lakeside development along the south side of Lake Myrtle. Slated to open in January 2021, the Five Star RV Resort will feature hundreds of oversized RV sites along with nearly 100 cottages. Amenities will include a kid's splash pad, kayak rentals, a pool, and even a nine-hole golf putting course.
Fishing
Of course, if you find yourself next to a lake in Polk County, you don't need to fight the urge to break out a fishing pole. While many areas claim the title, the undisputed Largemouth Bass Capital of the World is Polk County. And this isn't just another fish tale – Polk is home to the state-certified largest largemouth black bass ever caught, a mere 17.27 pounds. Of the top 15 bass lakes in the state, you'll find five of them right here, including the Tenoroc Fish Management Area and the Winter Haven Chain of Lakes. But don't forget our lesser-known lakes – Crooked Lake and Lake Walk-in-Water (or Weohyakapka), for example – where you'll find many a local cast their lines.
According to estimates from the Florida Fish and Wildlife Conservation Commission, more than 74,000 people fish Polk County lakes each year. Just make sure you stop by a local Walmart, marina, or bait and tackle shop to get a fishing license or visit the website for the Florida Fish and Wildlife Conservation Commission at www.myfwc.com.
Stay Dry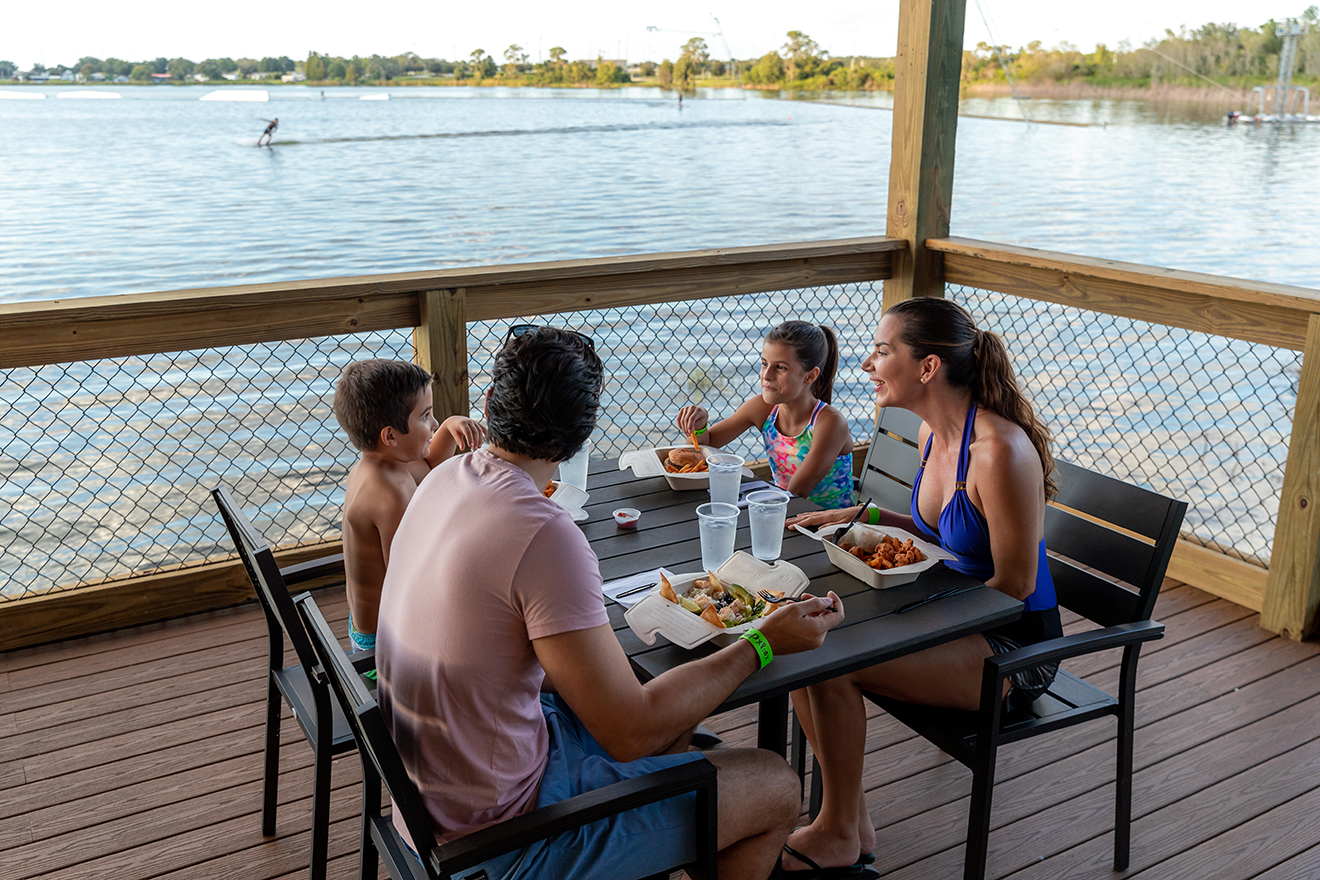 If you'd rather be dry – well, mostly dry – while on top of the water, they've got you covered in Polk County again. A variety of rental facilities makes it a breeze to hop into a kayak, canoe, or even a pontoon boat and venture out onto the waters. A favorite spot to explore, for both locals and visitors alike, is the Winter Haven Chain of Lakes. The Chain is comprised of two sections, northern and southern, interconnected by canals. The northern half is made up of 10 lakes: Lake Haines, Lake Rochelle, Lake Echo, Lake Conine, Lake Fannie, Lake Smart, Lake Henry, Lake Hamilton, Middle Lake Hamilton, and Little Lake Hamilton. The southern half is comprised of 18 lakes, 16 are interconnected: Lake Howard, Lake Cannon, Lake Shipp, Lake Jessie, Lake Hartridge, Lake Lulu, Lake Roy, Lake Eloise, Little Lake Eloise, Lake Winterset, Little Lake Winterset, Lake May, Lake Mirror, Lake Idylwild, Spring Lake and Lake Summit.
Food
If you are hungry after cruising around The Chain – as the locals call it – you can always paddle on up to the dock of one of the many lakeside restaurants for a bite. Both Harborside, on Lake Shipp, and Tanner's Lakeside, on the canal that connects Lake May and Lake Howard, have docks as well as outdoor dining. Both are great locations to view those spectacular Central Florida sunsets.
Sights
If you'd rather have someone else do the driving – and want to see the breathtaking diversity of life that call Florida waterways home – step on board an airboat. Fast and flat-bottomed, these fan-driven Ferraris cut through the water in places other boats cannot. From swamps and marshes to wetlands, airboats are a way to get out into the real "Old Florida," and see its inhabitants – alligators and bald eagles, great blue herons to nearly four-foot-tall Florida sandhill cranes – live as they have for thousands of years. With such a diverse amount of wildlife to enjoy, no two airboat trips are alike.
For more ideas on how they've got you covered in Polk County, to enjoy your time in, on, or around any of our more than 500 bodies of water, see our listings in this guide or check the website.