It's time. Florida, in all its sun-kissed glory, awaits you with open arms. But instead of staying at a packed-in-like-sardines beach resort or sitting in traffic in the always crowded rodent-centric kingdom, why not visit Florida's Sweetest Spot, Polk County, where an authentic, laid-back Sunshine State awaits.
Polk County is defined by its two largest cities. Lakeland is metropolitan in feel and offers visitors big-city amenities steeped in country-charm and open settings. Just minutes away is Winter Haven, Florida's inland coast. With 50 lakes within the city limits, waterfronts and coastal living abound.
A Metropolis Minus the Crowds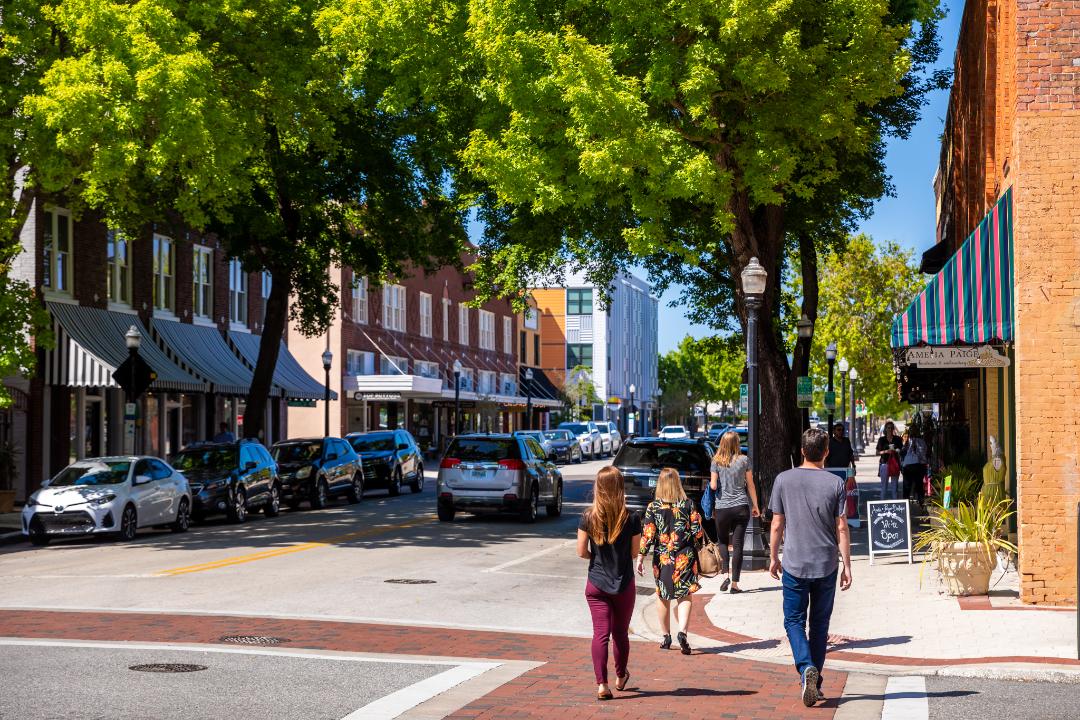 A visit to Lakeland features everything from the world's largest collection of Frank Lloyd Wright architecture to locally-owned restaurants and bakeries.
What started as a booth at the Saturday Lakeland Farmer's Market has grown into an early morning rite of passage for folks in the Central Florida area. From European-style pastries and bread to cheesecakes, biscuits, and cruffins – a hybrid between a croissant and a muffin – you'll quickly see why people stand in line, often around the block, for treats from Born & Bread Bakehouse. But be forewarned, this favorite only opens Saturday mornings and Wednesday nights.
Practically within walking distance from Born & Bread is Florida Southern College, home to the largest one-site collection of influential architect Frank Lloyd Wright's work. No visit to Florida is complete without seeing the most Southern example of Wright's work. Featuring 13 stunning structures in all, the Florida Southern campus was designed as the "College of Tomorrow."
Constructed of concrete blocks with native sands and shells added, the buildings were placed in such a manner that the overall vision would be similar to an orange grove. Visitors can either take a guided tour or simply stroll through the campus. Guided tours start at the Usonian House, where pieces of glass embedded in the walls act as prisms, casting rays of light throughout the home, and end on the far side of campus. Be sure not to miss the Tourism and Education Center complete with unique one-of-a-kind gifts, or the Child of the Sun Collection's crown jewel, the Annie Pfeiffer Chapel.
Other spots to stop for a bite include the Poor Porker, a mix of food trucks, shabby chic and a beer hall, and the Joinery, a modern artisan food hall and craft brewery. If you choose the Poor Poker, the beignets – hot, fresh, and dosed in powdered sugar – are the stars of the show, but don't miss the bar, with an array of beer, cider, wine, and even sake to sample. The laid-back Sunshine State awaits in the most delicious way.
At the Joinery, a wide variety of food includes sushi burritos, burger smashups, and ramen, and a modern twist on tacos, with plenty of dessert and drink options. There are plenty of outdoor seating options as well as unique spaces available for group gatherings.
For a less urban adventure, check out Circle B Bar Reserve. Considered one of the best spots for bird watching and alligator viewing in the Southeast, locals know it as a prime destination for hiking and cycling as well. Home to the Polk Nature Discovery Center, visitors can learn about the area's ecosystems through hands-on activities or climb around on the indoor play area that's perfect for kids. A trip wouldn't be complete without an alligator sighting, which can be safely done from the preserve's pier or shoreline.
Central Florida's Inland Coast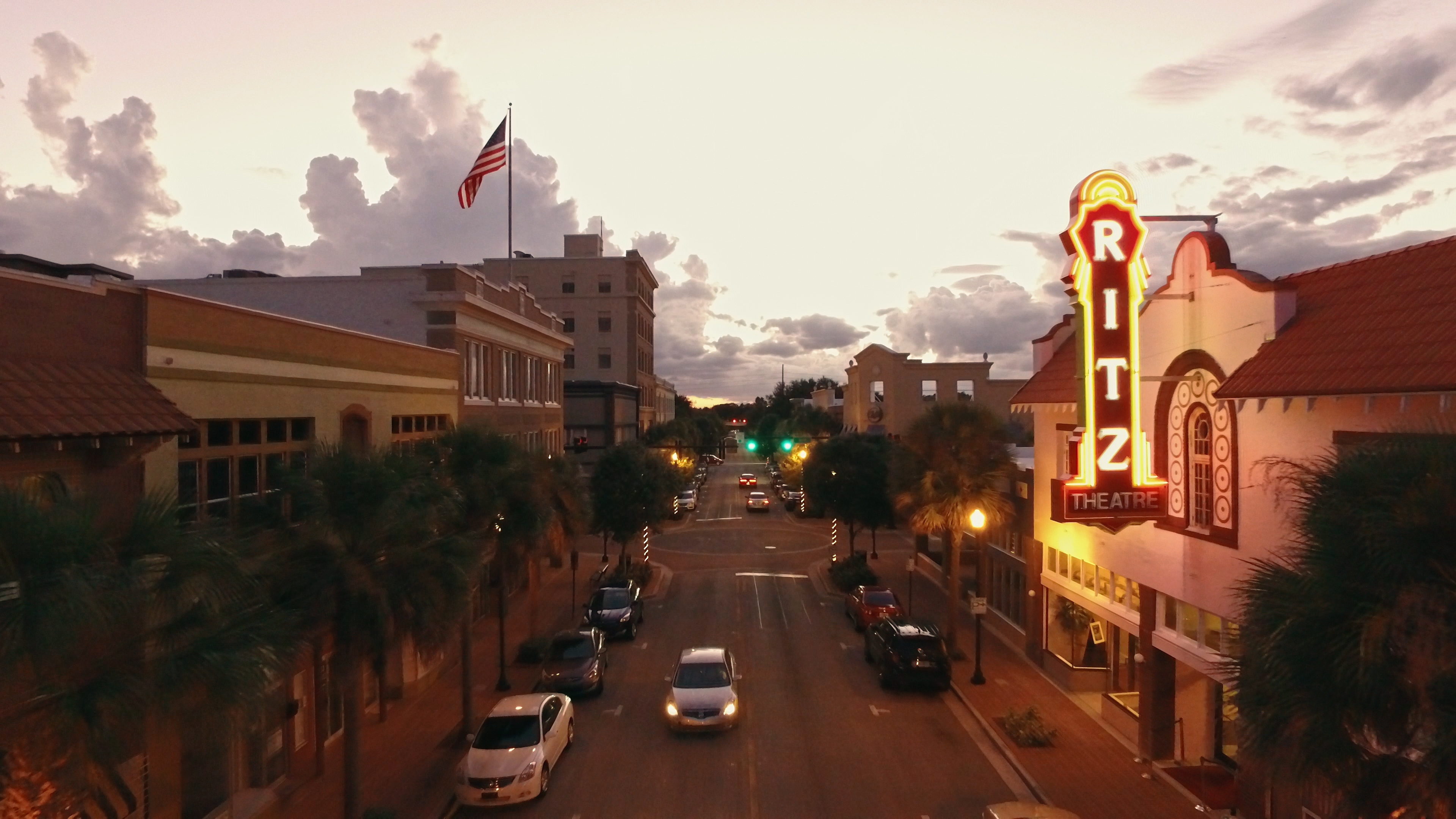 Water, water everywhere could very well be the slogan for Winter Haven, Central Florida's Inland Coast. Thanks to the fabled Chain of Lakes that defines the city, as well as the 40-plus other lakes encompassed in the town, you don't have to go far to see sailboats, pontoon boats, and paddleboards. Water even defines the theme park that sits on the same land once occupied by the state's first theme park, Cypress Gardens, which is the area's largest attraction.
More than just a theme park, LEGOLAND® Florida Resort also features a water park as well as a massive botanical garden, and three onsite hotels built specifically for kids ages 2-12. There are more than 50 rides and shows as well as interactive attractions and even a water ski show, besides everyone's favorite interlocking bricks, LEGOs.
A unique twist on the park is the recent addition of the Pirate Island Hotel, the only LEGO pirate-themed hotel in North America that invites fans of the interlocking bricks to vacation like a buccaneer. Just steps from the entrance, you and your band of privateers can enjoy a resort-style pool, family-style dining, and pirate-themed entertainment, as well as s'mores made around a campfire, a 9-hole miniature golf course, and daily builds with Master Model Builders in the lobby. And when your away party is back in the room, the kids can enjoy their own separate sleeping area, LEGO bricks to play with, and their own flat-panel TV with complimentary On-Demand content.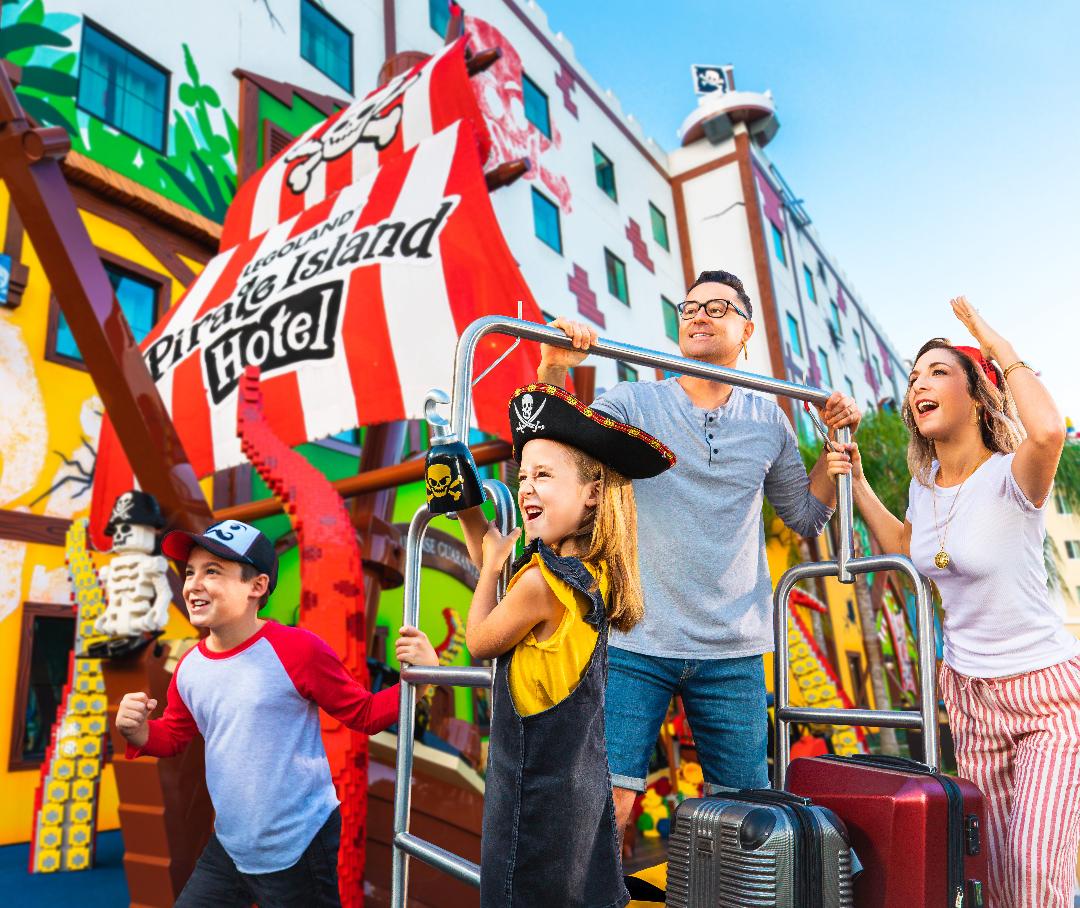 If you'd rather get out on the water yourself, you can explore the many lakes that make up what locals just call "the Chain" on a Living Water Boat Cruises. One of the best ways to see the natural flora and fauna that call these waters home, Living Water offers 10 different types of boat tours including a Sunset Cruise, a Day Tour with Lunch, or a 2 Hour Tour. Additionally, the tours depart from various locations in Winter Haven, so it is best to book ahead.
Downtown Winter Haven is home to one of the best breweries in Central Florida – Grove Roots Brewing Co. Not only is the beer amazing but the brewery is children and dog-friendly. Kids can choose from a variety of sodas, juices, and sparkling waters. In addition to yard games, Grove Roots has a variety of board games that can be borrowed through staff. It's a great way to enjoy the laid-back Sunshine State.
Still, if you are surrounded by water, why not take in a sunset while dining at Harborside, a restaurant so close to the water you can park your boat. Featuring fresh seafood as well as steak and pasta dishes and an extensive kids' menu, many come to have a peaceful meal while looking out over the Chain for a signature Florida sunset.
To learn about these locations where the laid-back Sunshine State awaits, or any of the other attractions that go into making Polk County Florida's Sweetest Spot, go to visitcentralflorida.org or call (800) 828-7655.