This year National Geographic named the Space Coast one of the best places to visit in the world this year. The article mentioned some of the most well-known attractions, ecosystems, and natural phenomena, but it missed some key things you should know. This is why Space Coast is out of this world.
Current Launch Capital of the World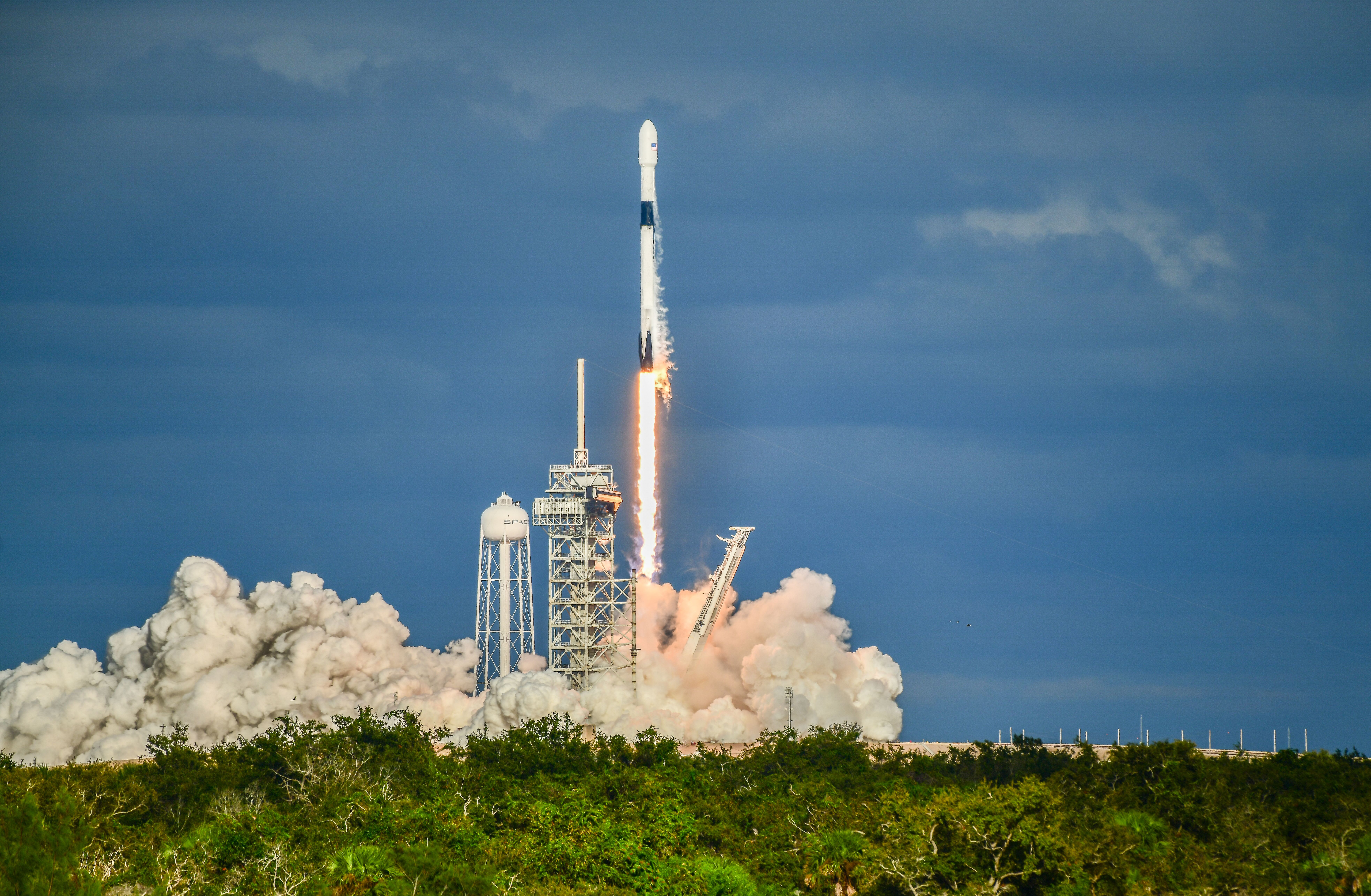 There are a few spaceports in the world, the Vostochny Cosmodrome, Russia, and even Vandenberg Air Force Base in California. But none are as active as Cape Canaveral on Florida's Space Coast. The Kennedy Space Center is currently the most active launch site in the world! From here, NASA, along with companies like SpaceX and ULA are sending up rockets at warp speed. When you're on the Space Coast, there's always a launch around the corner!
Check out SpaceCoastLaunches.com for a current launch schedule and access to the Launch Console App for a countdown clock and live launch feed! Literally, the Space Coast is out of this world.
Experience Space on the Space Coast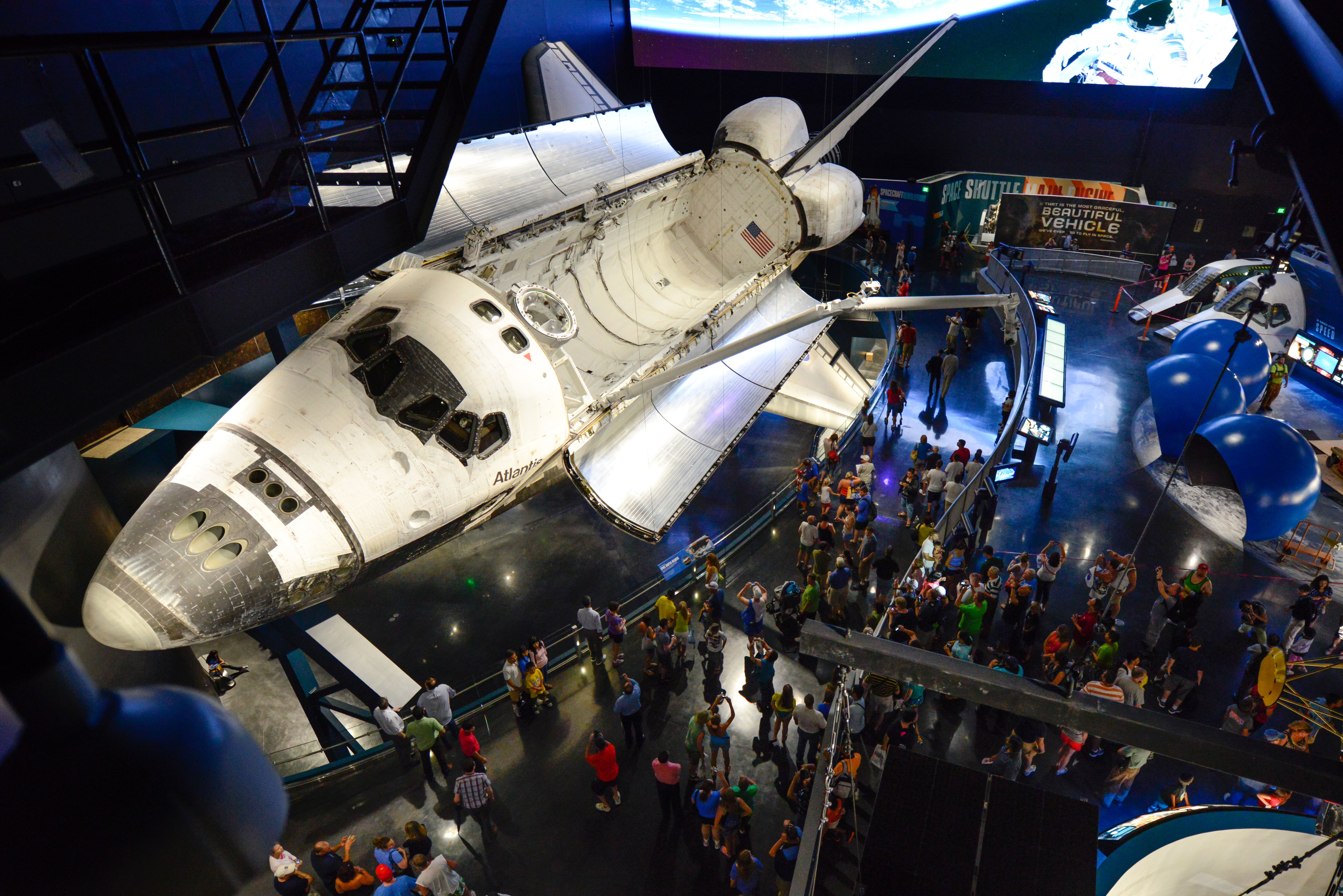 While the Space Coast does boast the most launches in the world, seeing a launch on its scheduled date is never guaranteed. Next time you're on the Space Coast check out the Kennedy Space Center Visitor Complex for an unforgettable, immersive experience of the United State's space program!
For a hidden gem, check out the American Space Museum and Space Walk of Fame located in Downtown Titusville. This amazing museum is filled to the brim with space program artifacts you can't see anywhere else. From Alan Shepard's Hard Hat to Sally Ride's flight suit, original models of the VAB, and working launch controls from the Mercury missions, this museum is a must-stop for Space Program fanatics.
Home to Biologically Diverse Estuaries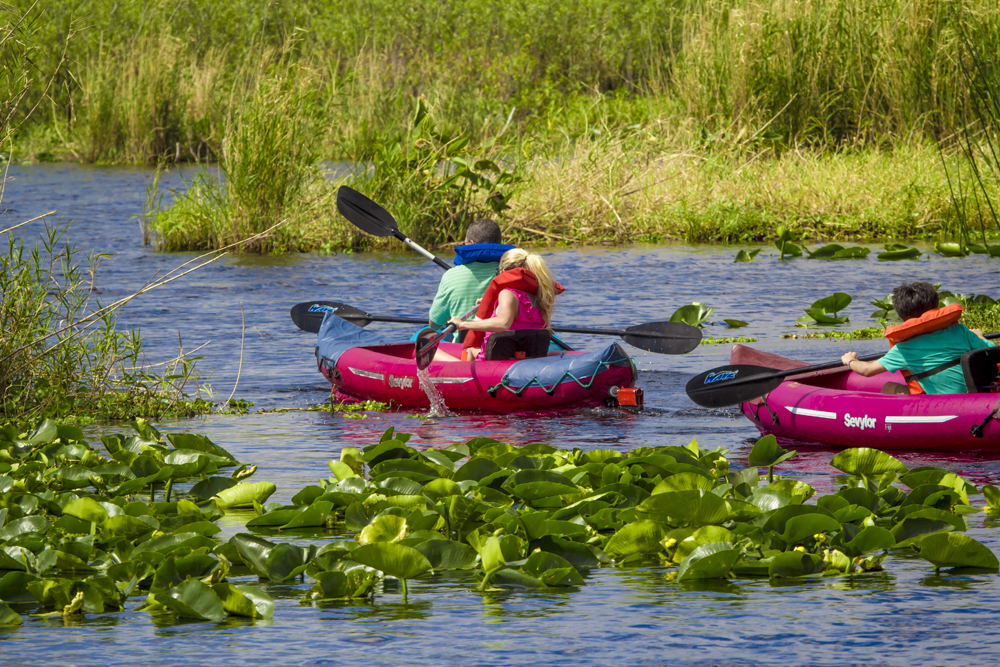 The Indian River Lagoon on Florida's Space Coast is one of the most biologically diverse estuaries in North America. It's been designated as an Outstanding Florida Water and an Estuary of National Significance. This river to boat, fish, paddle, and play in is not really a river at all, but a massive lagoon. Its brackish waters are the perfect nursery and feeding grounds for fish, migratory birds, reptiles, and marine mammals. The mangroves that provide pristine habitats for this wildlife also do us an amazing service by protecting our shores from erosion, filtering runoff, and stabilizing sediments. Exploring this vast ecosystem is easy on the Space Coast. Rent a kayak or paddleboard to play with the dolphins and manatees as you explore spoil islands and mangrove tunnels. Hop on a guided fishing tour to hook into massive redfish, sheepshead, and black drum. Or simply dine at one of the amazing riverfront restaurants to take in natural beauty!
Brevard Zoo is the Best Zoo in the South East!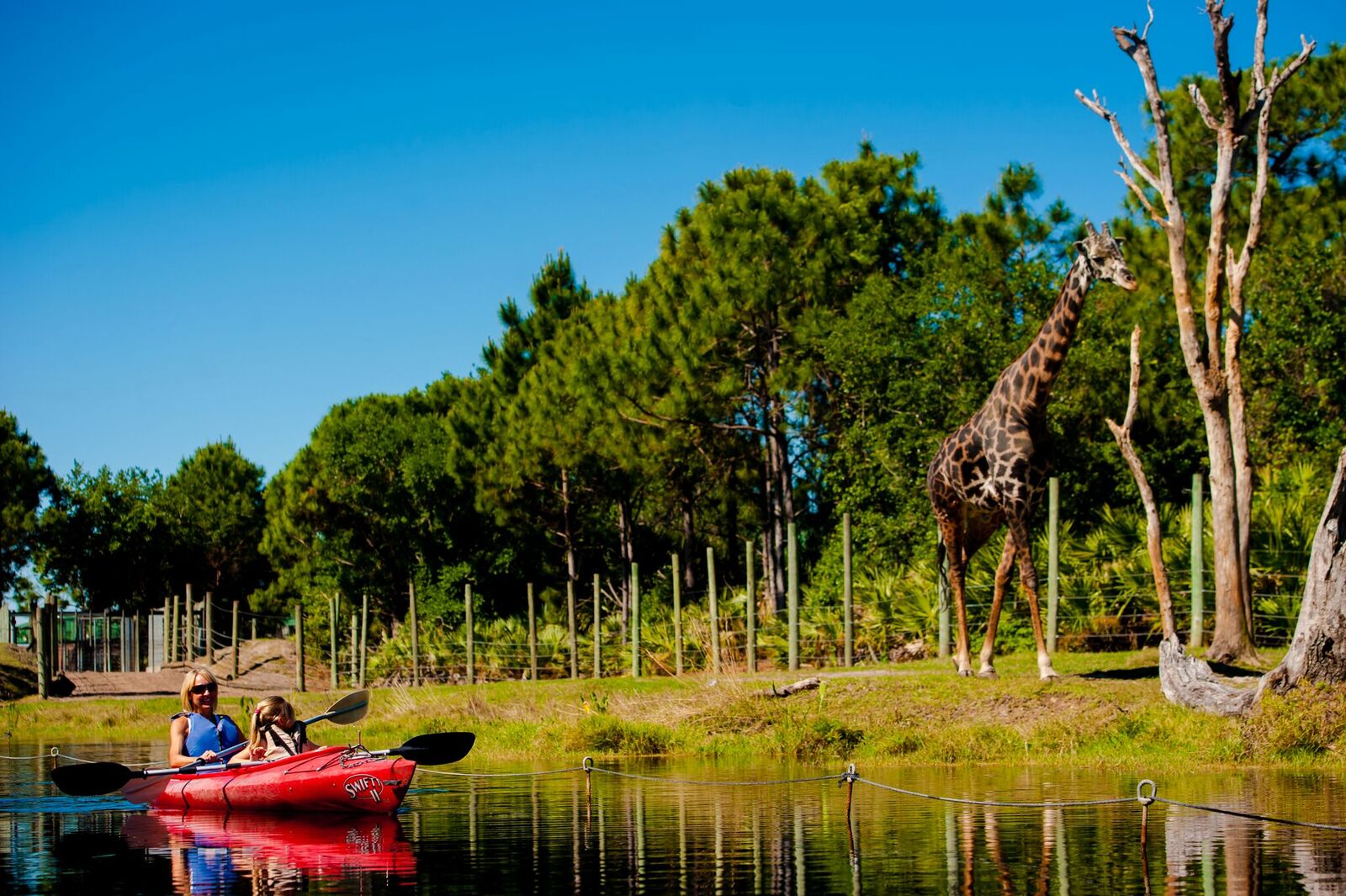 The votes are in from the USA Today's 10Best and the Brevard Zoo has been voted #1 in the South East and #5 for the whole of North America! It's no wonder either. Aside from their well-maintained habitats and healthy, active animals, the Brevard Zoo is filled with adventures your family will love. TreeTop Trek is a self-guided ropes course suspended about the Rainforest Revealed exhibit. You'll find yourself nose-to-nose with Spider Monkeys as you navigate a challenging (but not too hard) ropes course, complete with massive zip lines over the Alligator enclosure. You've never experienced a zoo like this. For something a little more relaxed, try kayaking on the Nyami Nyami river. This activity brings you into the Expedition Africa Exhibit where you'll paddle past zebras, oryx, and nosey giraffes who follow your tour group as you make your way! Still not convinced? This zoo works to rehabilitate injured sea turtles in their Sea Turtle Healing Center, has Restored our Shores with oyster beds, and works closely with the Florida Wildlife Hospital to keep our local wildlife happy and healthy as well. The Brevard Zoo is no ordinary zoo, it's one of the best in the world and it's on the Space Coast.
Protecting Sea Turtle Nesting Grounds in the World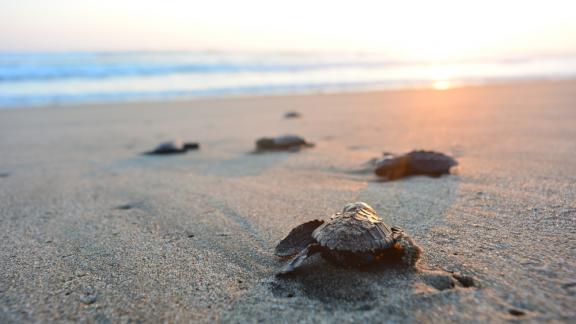 The Archie Carr National Wildlife Refuge is a 20.5-mile refuge located in Melbourne Beach on the Space Coast. This stretch of beach is not only secluded and gorgeous, but it is the most significant Green Sea Turtle Nesting Ground in the United States and the most significant Loggerhead Sea Turtle Nesting Ground in the World! Established in 1991, this refuge is pristine and a perfect place to catch a sunrise, or enjoy a swim. Join a Sea Turtle Walk during Sea Turtle Nesting Season (May – October) with the Sea Turtle Preservation Society or Stella Maris Environmental Research to safely and discreetly see these magnificent creatures come home to lay nests on the Space Coast.
Bioluminescence on the Space Coast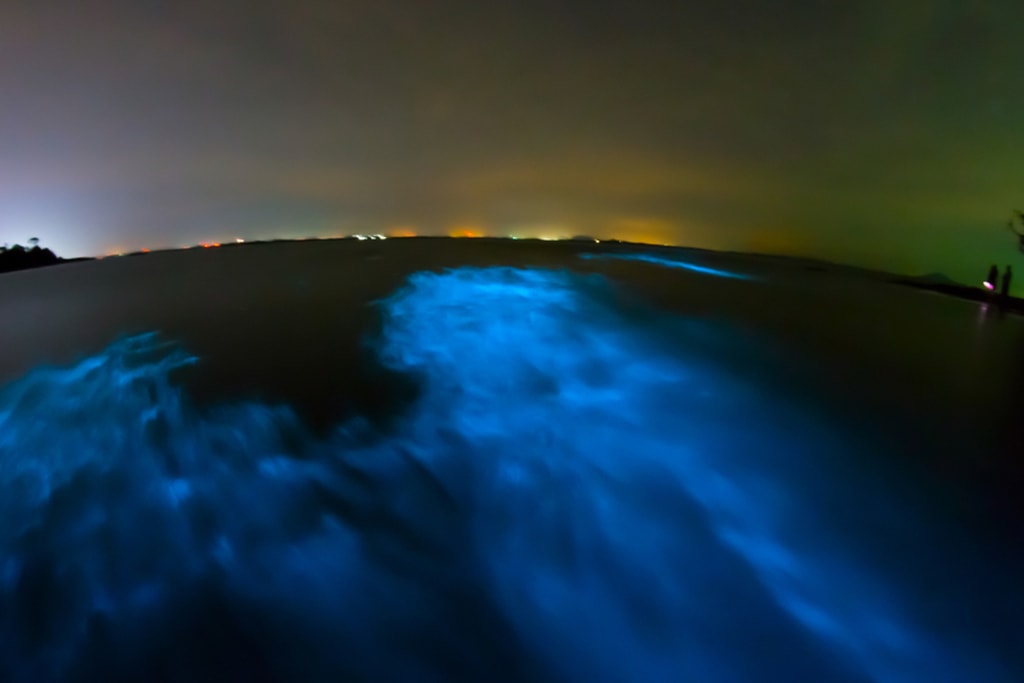 Yes, the National Geographic article mentioned our bioluminescent activity, but it's so amazing its praises should be sung again. If you're going to cross one thing off your Florida Bucket List, make it a night-time kayak trip during Bioluminescence season. From June through September the waters of the Mosquito Lagoon are filled with bioluminescent dinoflagellates. When you book a tour, you see the water come alive. Fish dart-like shooting stars while the mullet and dolphins put on an underwater light show you will never EVER forget. Kayak tours fill up quickly this time of year, plan your electric escapade on a new moon for an incredible experience.
As you can see, Space Coast is out of this world.