It's official – after 19 years of rippling biceps and ripped abs "The Eighth Voyage of Sindbad" show will end its run at Islands of Adventure theme park in September.
Last Chance To See The Show
Better 'muscle' in to see the show these last few weeks is you're a fan because the last voyage will be off into the Florida sunset never to be seen again apart from on YouTube.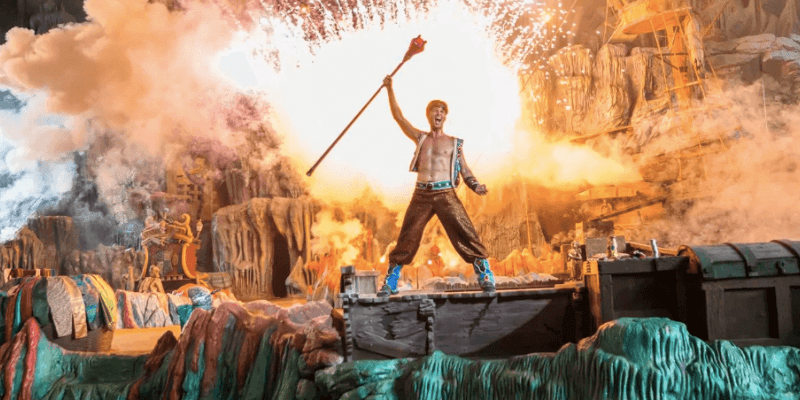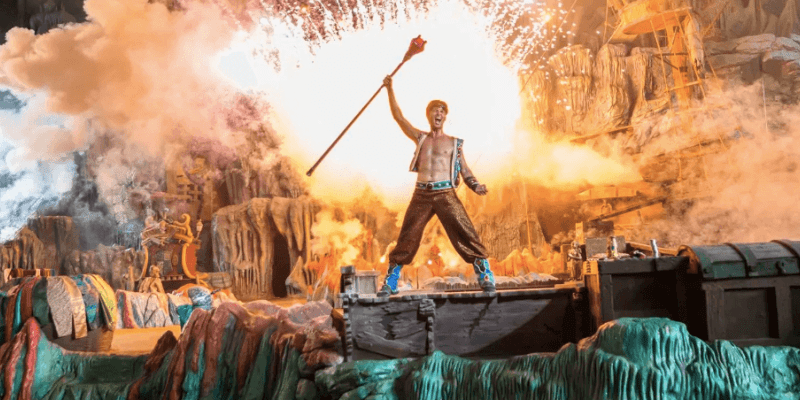 Action Packed Production
September 15th with be your last chance to see the comedic action packed production. The show has become well known over the years for  its heroic leading man, a sidekick called Kabob, the lovely Princess AmourA and of course an evil witch.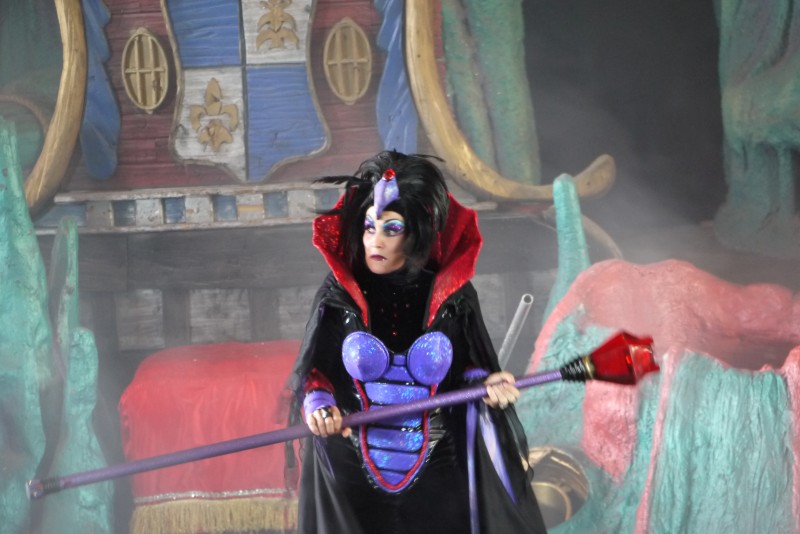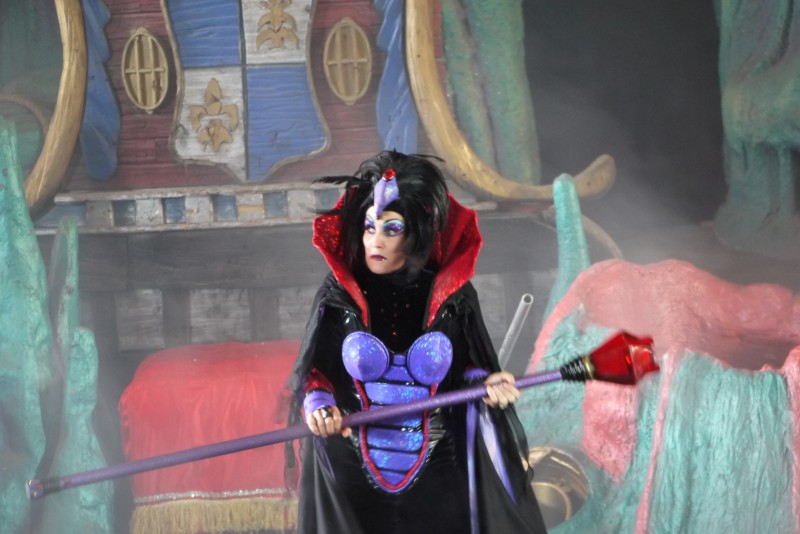 The show takes place in a massive grotto-style set, and features lots of dramatic stunts and a series of very loud explosions to wake the baby – it's also a great place to catch some serious shade on a baking hot Florida day like today!
BUY DISCOUNT UNIVERSAL TICKETS
No Replacement Announced
No replacement for the Sinbad attraction has been announced. The "Sindbad" show was an opening-day attraction for IOA, part of the Lost Continent land, in 1999. The theater, fronted by a talking water fountain, was flanked by the Dueling Dragons coaster and the Poseidon's Fury attraction.
Some of that land was used to create part of the original Wizarding World of Harry Potter in 2010. Dueling Dragons was renamed Dragon Challenge, but later demolished to make room for the as-yet-unnamed, Harry Potter-inspired roller coaster currently under construction.