The grand opening of Remy's Ratatouille Adventure at EPCOT has finally been set for October  1st 2021!  "Little Chef" will definitely be cooking up something really big to coincide with the Walt Disney World Resort's 50th anniversary.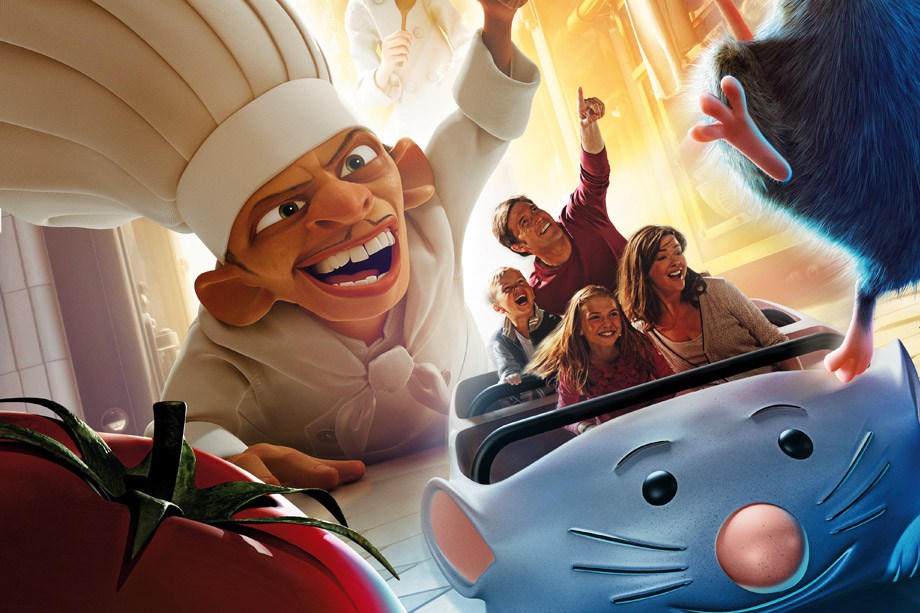 October 1st will mark exactly 50 years since Walt Disney World officially opened for the first time. back in 1971. Chef Remy will help  kick off "The World's Most Magical Celebration" in true Parisian style!
Disney describes Remy's Ratatouille Adventure as a "delicious new attraction where you'll feel like you've shrunk to the size of Chef Remy as you scurry through Gusteau's famous restaurant on a wild adventure for the whole family (no height requirement!). Based on Disney and Pixar's Academy Award-winning "Ratatouille," the experience will be part of a newly expanded France pavilion inside EPCOT that will also open October 1st 2021.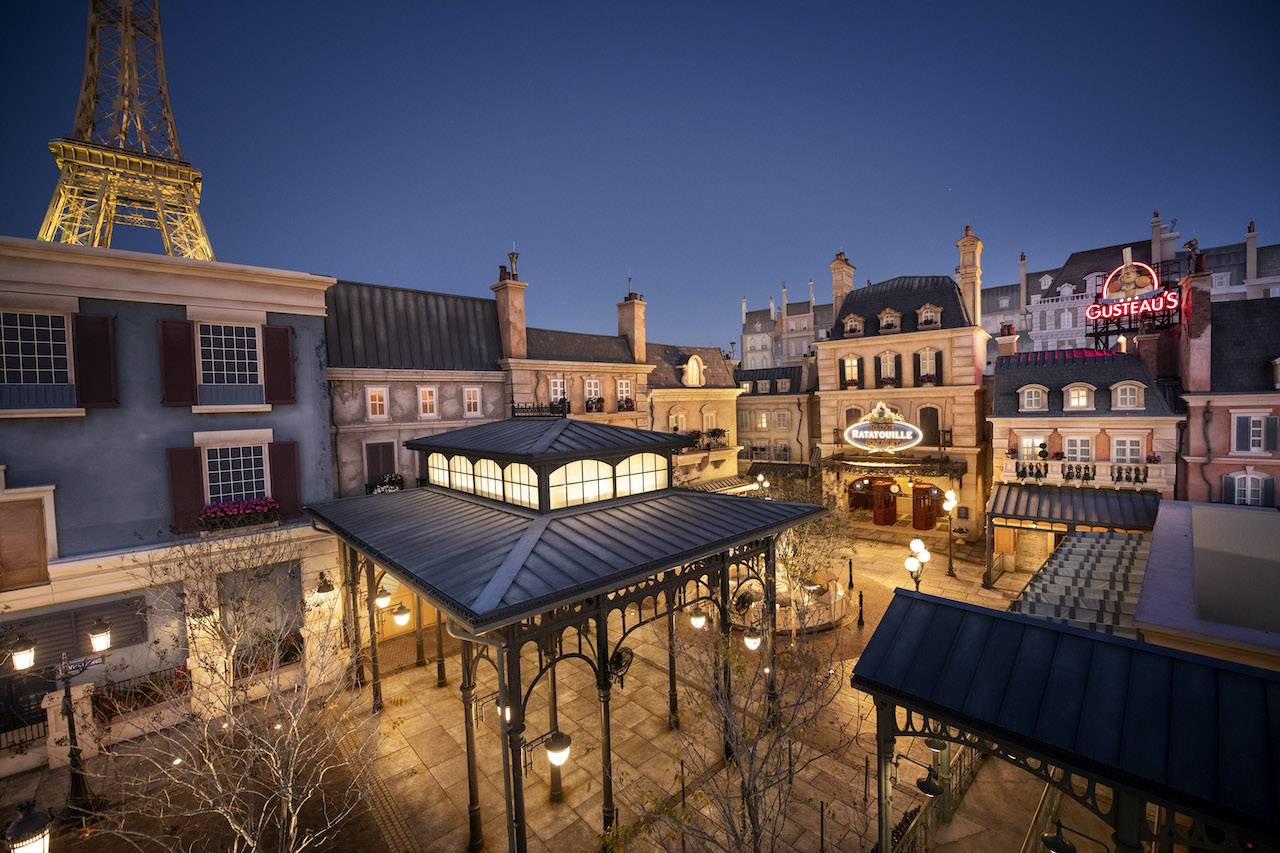 Remy's Ratatouille Adventure at EPCOT
When you round the corner into this new portion of the pavilion, you'll be transported into a fanciful version of Paris that feels straight out of the animated film. As you can see from this beautiful nighttime photo we're sharing today, it's easy to understand why little Remy fell so head-over-heels in love with the "city of lights."
La Crêperie de Paris coming to EPCOT
Also opening October 1st will be La Crêperie de Paris, a new restaurant offering both table- and quick-service options. The menu will feature sweet crepes, savory buckwheat galettes (naturally gluten friendly) and authentic French hard cider. The attraction, restaurant and pavilion expansion are all part of the historic transformation of EPCOT currently underway, celebrating how the impossible becomes possible through the power of imagination … and a little Disney magic. This amazing time in the park's history has already brought us a reimagined main entrance with new entrance fountain, "The Soul of Jazz: An American Adventure" exhibit and new films in three different pavilions, with much more on the way.
SEE OUR LATEST ORLANDO ATTRACTIONS PREVIEW VIDEO