Orlando Tree Trek is just a hop, skip, and a jump from Orlando and the fun here definitely rises above the rest!
A little natural adventure and time away from the tourist destinations may be just what you need.
Here are a few good reasons to potentially add Orlando Tree Trek to your vacation itinerary.
1. Challenging Aerial Games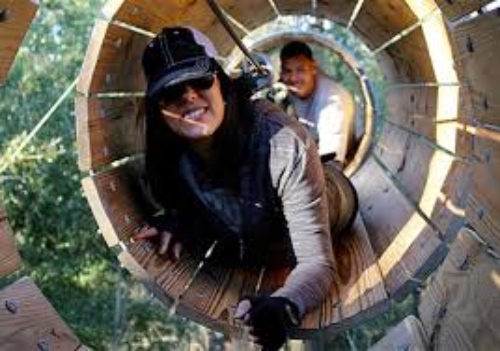 The adventure begins when you check in at the Welcome Center where you'll be outfitted for your climb and meet one of the trained guides who will show you how to safely navigate their courses. At Orlando Tree Trek you'll discover a myriad of aerial games for all ages and abilities designed to challenge guests and get the adrenaline pumping!  Maybe a fun family challenge is the order of the day?
2. Cool Course Design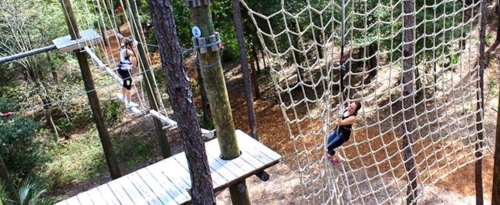 Designed for guests ages 7 & up – the games are securely suspended on specially designed poles set in a lush pine forest. Climbers navigate their way through a maze of obstacles set in the trees to truly test their limits and most importantly to have some FUN!
3. Family Owned and Operated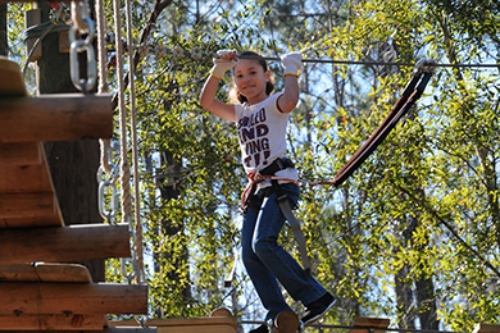 Family owned and operated by the Lemieux and Barbusci families, Orlando Tree Trek Adventure Park has attained and maintained a nearly unanimous 5-star rating from guests. This is because of the care and attention to detail is obvious – that's what a successful family-owned business is all about!