Just in case anyone is wondering, Orlando is back, baby. Open for business and ready to provide a memorable vacation experience for all its visitors.
As they like to say on TV, the results are in and there is simply no doubt, Central Florida is as busy as ever, and its wide-ranging appeal remains Number One with America's travelers. Apart from the actual statistics that show Orlando International Airport is booming again, this is how the locals can tell. Fireworks. Fireworks and parades. Fireworks, parades, and live music.
For more than a year, Walt Disney World has been all but silent in terms of its big pyrotechnic extravaganzas. The vast Disney playground re-opened to the public, in fully socially distanced mode, back in July 2020, but there was a notable absence of the big-ticket entertainment items like the typical night-time firework spectaculars. Not any more. As of July 1, the rockets and starbursts are back in the skies over the Magic Kingdom and Epcot, and the sound of those amazing evening shows is a daily part of our tourism landscape once more.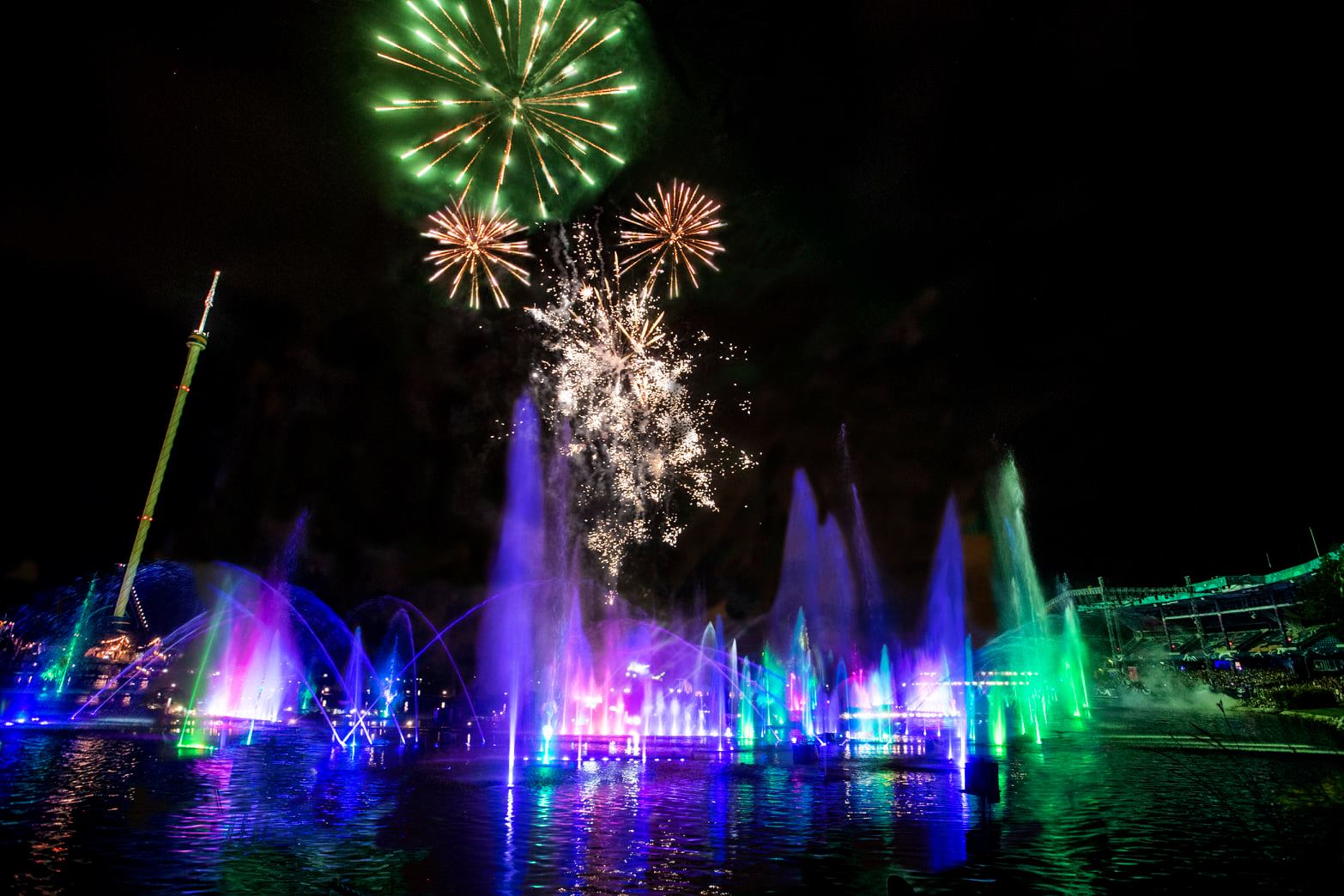 Over at Universal Orlando, their signature Superstar Parade is also back in business, providing a major focal point to the day at Universal Studios and featuring those lovable Minions, SpongeBob Squarepants, and the Secret Life of Pets, among the many dynamic floats.
And, at SeaWorld Orlando, the live DJ action is pumping out the dance-along hits as visitors flock back for the nightly Electric Ocean program that concludes in extravagant fashion with – yes, you guessed it – more fireworks!
Along with the fact that the main airport is finally seeing domestic traffic at close to 2019 levels again, this is all enough to send a genuine message that Orlando is back where it wants to be, as THE vacation destination for the whole of the US. It's not just the increase in flights that is bringing everything back to life, but the auto traffic as well. For the first time in a while, we're seeing multiple license plates from the likes of Maine, New York, Oklahoma, and Michigan. Our roads are busy, and the parking lots are filling up daily with visitors from far and wide.
It gives real hope that the nightmare of the past year, of lockdowns, facemasks, and hand sanitizer, is steadily beginning to fade into the background. People are eager to travel again, and Orlando is back and more than ready to welcome them.
At Real Florida Adventures, it is also a chance to showcase their wares, so to speak. After making its debut at the height of the pandemic last year, they are seeing major growth in business in this summer period, and are excited for the rest of the year.
RFA has long maintained that visitors to Orlando shouldn't just confine their focus to this area but consider the many other possibilities for exploring further afield. Central Florida is absolutely packed with excitement and adventure for those who like to see more than just the obvious.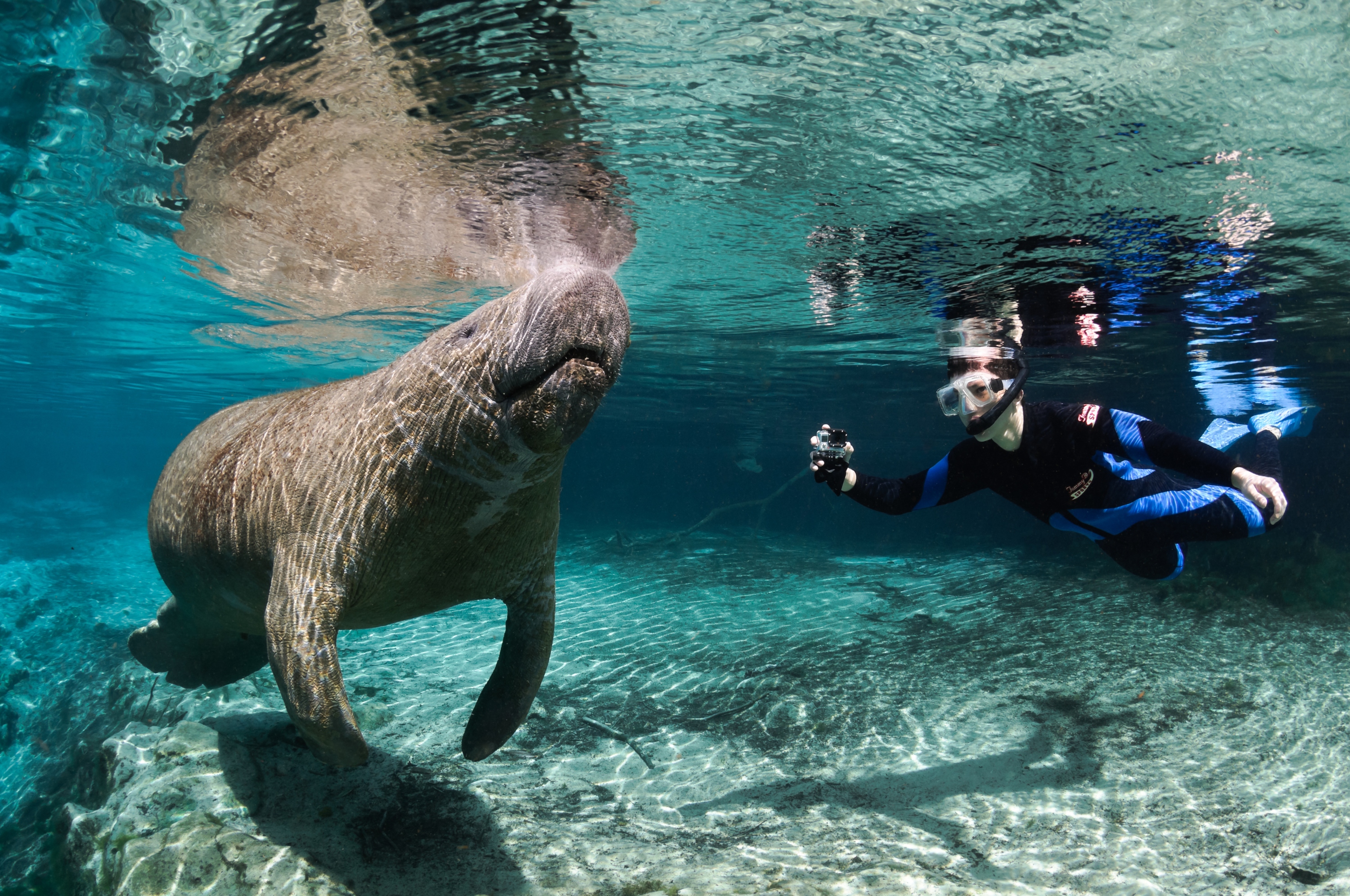 And, if there is one excursion that completely sums up this desire to showcase the real Florida just outside the main tourist area, it is Real Florida Adventures' Manatee Snorkel Tour to wonderful Crystal River, a short 90-minute drive north-west to the Gulf Coast north of Tampa.
Here, the quintessential Florida experience awaits. Gorgeous, crystal-clear springs, lush vegetation, an unspoiled landscape – and manatees. Lots of manatees. This fascinating creature is totally at home in the state's warm coastal waters year-round, but Crystal River is their back yard, the place so many of them call 'home' thanks to a clever marine regeneration program that has allowed the seagrass that they graze on to thrive in recent years. It's a wonderful example of eco-tourism at its best, as the waters are carefully curated for sustainability thanks to Citrus County's focus on the needs of the environment as well as the desire to attract more visitors.
The expansive waters of King's Bay and Three Sisters Springs wildlife refuge are the epicenter of this shining example of eco-friendliness, and you can be sure you'll get a terrific understanding of how this all works, as well as a close-up with those lovable manatees. When you add in the tour's visit to the environmentally-friendly Homosassa Springs State Park – which dates back to the early 1900s and remains a captivating repository of local wildlife, especially of the watery kind – you will have chalked up several major milestones in your big day out. Very few people come to Florida knowing anything about Crystal River – but, increasingly, lots of people head home from their vacation with the sure knowledge that they've visited somewhere special.
For all Real Florida Adventures tours, don't forget about the Price Match Guarantee. they do their best to always offer the lowest price, but, if you find a lower qualified price on another site, they will be happy to match it.
And remember, Real Florida Adventures is here for YOU and is always ready to go that extra mile to ensure they're providing the personal, professional service that is the bedrock of every great vacation. Just give them a call (407 573 2535) and find out how they can tailor-make that perfect trip for YOUR family or group.