New for 2022 visitors to Planet Hollywood Disney Springs can now take their photo with the gang from The Simpsons. Originally designed as a theater display to promote the release of The Simpsons Movie in 2007, Planet Hollywood purchased the prop in 2019. Visitors now have the perfect way to remember their fun-filled visit.

45 years ago, we learned about a galaxy far, far away.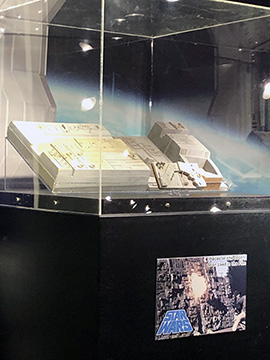 It's hard to believe that the world has been obsessed with Star Wars for almost 45 years. To celebrate this milestone, Planet Hollywood Disney Springs will be showcasing various Star Wars props from their collection throughout the year. First, visitors will have the opportunity to see three pieces from the Death Star practical effects set. This was a flat surface that was used for shooting explosions. There is also an Ewok club on display. This section will be changing periodically so be sure to stop by before these pieces go back into Planet Hollywood's vault!
Queen Bey is in the house!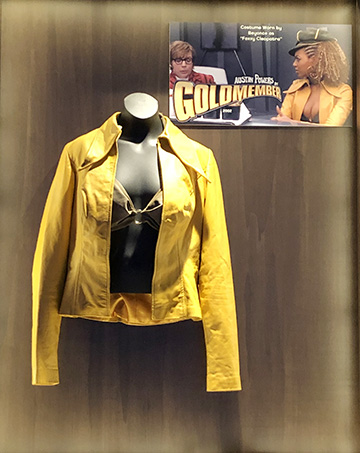 Don't forget to take time to visit the fourth floor to see one of the costumes worn by Beyoncé in her role as Foxxy Cleopatra in Austin Powers in Goldmember. This iconic costume is worn by Beyoncé on the movie poster, in one of her most recognizable film roles.
Peter Pan in an action sequence.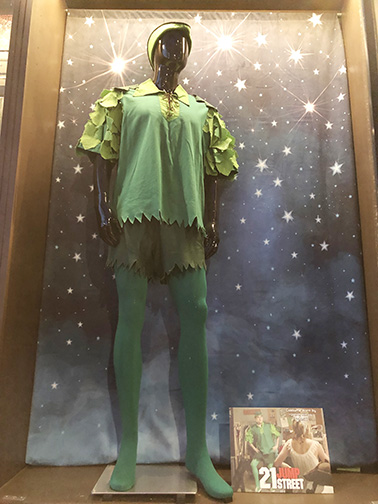 21 Jump Street is a fun comedy that features ridiculous scenes that result in hilarity. Once of those is when Jonah Hill (Schmidt) is cast as Peter Pan in the school play. After an embarrassing mishap during the performance, Schmidt wears this costume while chasing the bad guy down a busy freeway. This fun Peter Pan costume is currently on display on the third floor of Planet Hollywood Disney Springs.
The Rock isn't cooking anything, but his "Roadblock" jacket is!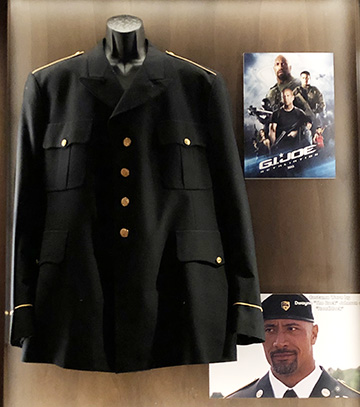 In 2013's G.I. Joe: Retaliation, Dwayne "The Rock" Johnson plays the character Roadblock. Johnson was the second professional wrestler to portray a G.I. Joe character, the first was Robert Remus who played Sergeant Slaughter in the cartoon version. His military dress jacket from the film is on display on the third floor.
Stop by Planet Hollywood Disney Springs to see these pieces of cinematic history and more!