The Beaches of Fort Myers & Sanibel, Southwest Florida's hidden gem, boasts unspoiled, natural sanctuaries and wetlands that are home to some of the USA's most stunning wildlife, including loggerhead turtles, manatees, birds, as well as lush flora and fauna. Those wishing, planning, and researching for sunnier climes will love this region for its great nature offering; The Beaches of Fort Myers & Sanibel is certainly known for more than just palm trees. Below is a selection of why this destination should be on the 'must-visit' list because nature's calling from the beaches of Fort Myers & Sanibel
J.N. 'Ding' Darling National Wildlife Refuge
Named after the 1920s cartoonist and innovator Jay Norward Darling, J.N. 'Ding' Darling National Wildlife Refuge is a mecca for any ornithophile. Spanning more than 6,000 acres along Sanibel Island, visitors can spot pink Roseate Spoonbills and more than 300 kinds of birds, as well as discover the largest undeveloped mangrove ecosystem in the U.S. Visitors can grab a pair of binoculars from the visitor's center and spy up close on snowy egrets, ospreys, roseate spoonbills, alligators, horseshoe crabs and more. The refuge features wonderful bird-watching spots, bike, and walking paths, winding canoe trails and a four-mile scenic drive and other beautiful sights.
Turtle Season
Every year during the annual sea turtle nesting season, which runs from May to October, hundreds of sea turtles lay their eggs along The Beaches of Fort Myers & Sanibel. With 50 miles of Gulf beaches, nature lovers and holidaymakers alike can spot marked nests and possibly a nest hatching from afar. Visitors are encouraged to observe sea turtle-friendly behavior, including a lights-out policy, as artificial lights can cause the hatchlings to wander toward dangerous roads.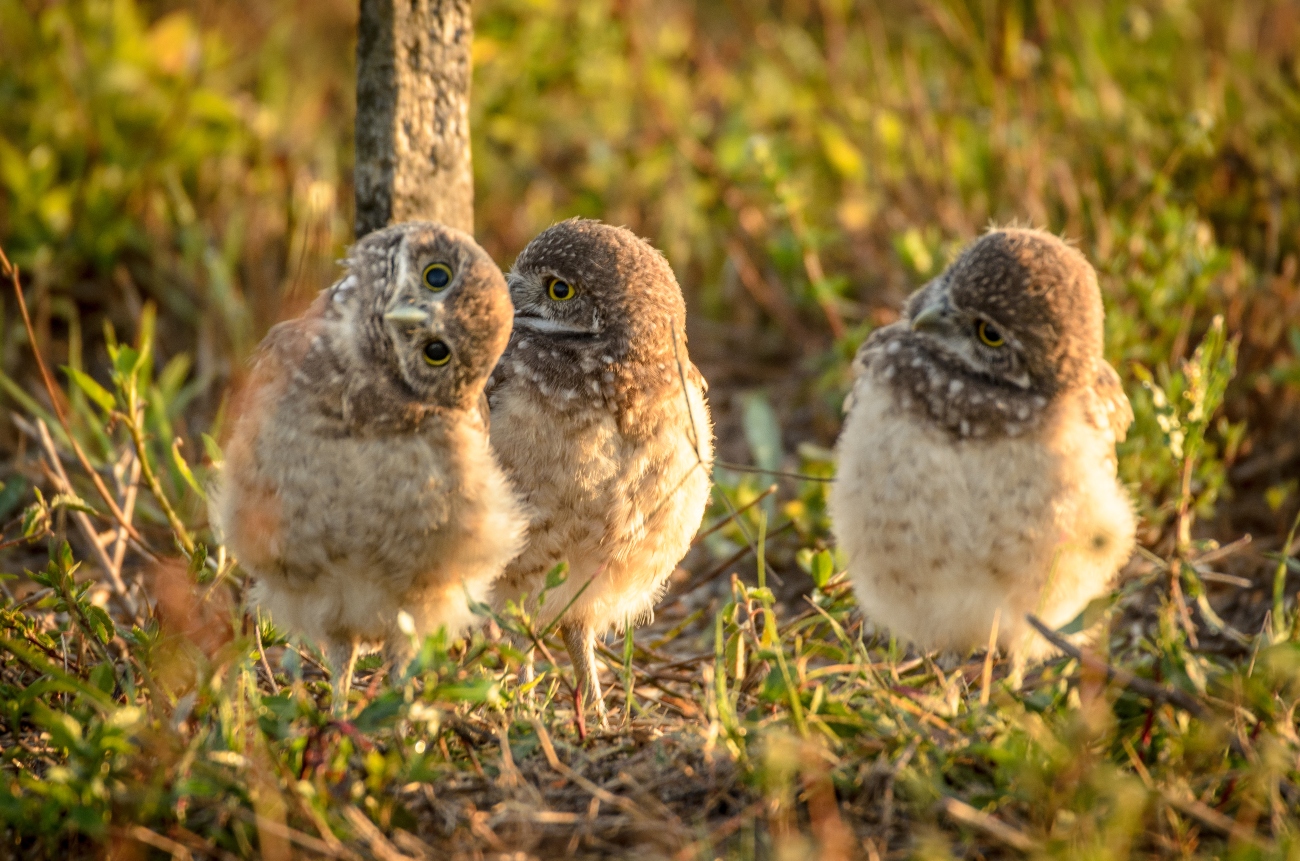 The Matanzas Pass Reserve
Matanzas Pass Preserve is located on the seven-mile-long barrier island of Estero in Fort Myers Beach. The 60-acre preserve runs along Matanzas Pass and is one of the protected areas on the island. The area offers visitors a rare opportunity to experience Estero Island as it is home to a diversity of wildlife including raccoons, rabbits, hawks, owls, turtles, snakes, herons, fish, and songbirds. All of these may be seen while traversing the 1.25 miles of boardwalks and trails within the 60-acre preserve.
Everglades Gardens in Bonita Springs
The historic Everglades Wonder Gardens recently reopened after undergoing renovations. First opened in 1936, the gardens offer visitors an exotic display of horticultural exuberance of fruit trees, Bromeliad gardens, and orchid trails to discover. Considered one of Florida's original attractions, travelers can wander the newly-created paths; see Southwest Florida's only pink flamingos, alligators, a swinging bridge, and a butterfly garden. www.evergladeswondergardens.com

Manatee Watch
Lee County Manatee Park is one of the best places to spot a manatee or two! Manatees are mostly found in the park during the winter months when the waters cool off, as the warm water here draws a large concentration of manatees here. Visitors will find several viewing areas, a butterfly garden as well as picnic shelter spots. Holidaymakers can also get up close and personal in a kayak or canoe.
The Sanibel-Captiva Conservation Foundation
The Sanibel-Captiva Conservation boasts more than 1,800 acres of wildlife habitat and freshwater wetlands. There are also over four miles of nature trails along with a native plant nursery, nature center, butterfly house, and a gift shop.

The Calusa Nature Center and Planetarium
The Calusa Nature Center and Planetarium features three miles of hiking trails and has over 100 species including bald eagles, alligators, hawks, rattlesnakes, and owls. In addition, the facility offers educational programs, lectures, laser light shows, field trips, and guided tours throughout the year. Admission to the center includes the Natural History Museum, Butterfly Aviary, as well as trails.
For more inspiration check out the hashtag #FtMyersSanibel and see how nature's calling from the beaches of Fort Myers & Sanibel. To plan a trip, visit: www.fortmyers-sanibel.com/plan-your-trip or visit the destination virtually at www.fortmyers-sanibel.com/visit/plan-your-trip/fromhome