Look what just swam into town! Florida's famed Weeki Wachee mermaids are moving into Sea Life Orlando Aquarium for more than three weeks, starting tomorrow.
The famed underwater performers from Weeki Wachee Springs State Park will swim amongst the permanent finned residents of the International Drive attraction, with performances at the top of every hour from 11 a.m. to 7 p.m. on Fridays, Saturdays and Sundays through Oct. 21.
They will also be doing meet-and-greets from 11 a.m. to 8 p.m. on those days.
Mermaids started performing in an underwater show at a roadside attraction on Florida's gulf coast way back in 1947. In 2008, Weeki Wachee became part of the state park system and the shows have continued on.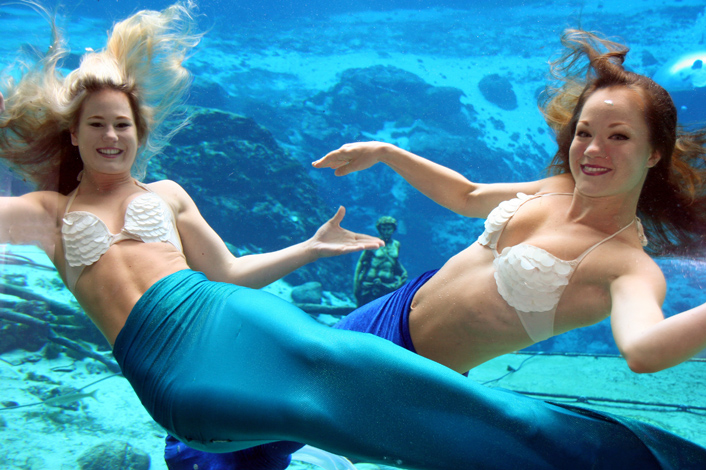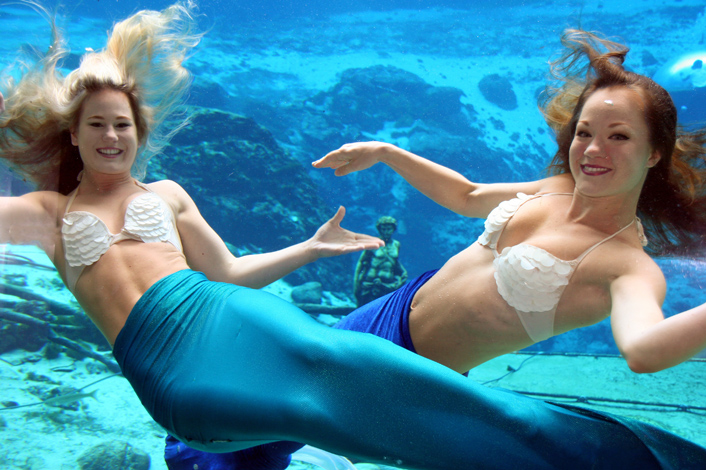 This could be a good chance for Orlando visitors to see the mermaids in action, which is thought to be their first ever performance in O-town. Please note that the swimmers will not be performing at Weeki Wachee from Nov. 26 to March 15 because of renovations to their underwater theater.
The visit is part of a promotion by Sea Life heading into the fall/Halloween season alongside sister attraction Madame Tussauds Orlando, which recently added a new exhibit Justice League: A Call for Heroes.