There's way more than just a thrilling eco tour on offer at Boggy Creek Airboat Adventures. Guests can now enjoy some unique living history lessons that teach all about a forgotten Native American way of life that's been around for way longer than the theme parks.
Come meet the Big Mountain family. Open your ears, your eyes, and your heart. It's a family affair with traditional stories, songs and amazing demonstrations of a variety of spears, blowpipes, and bows.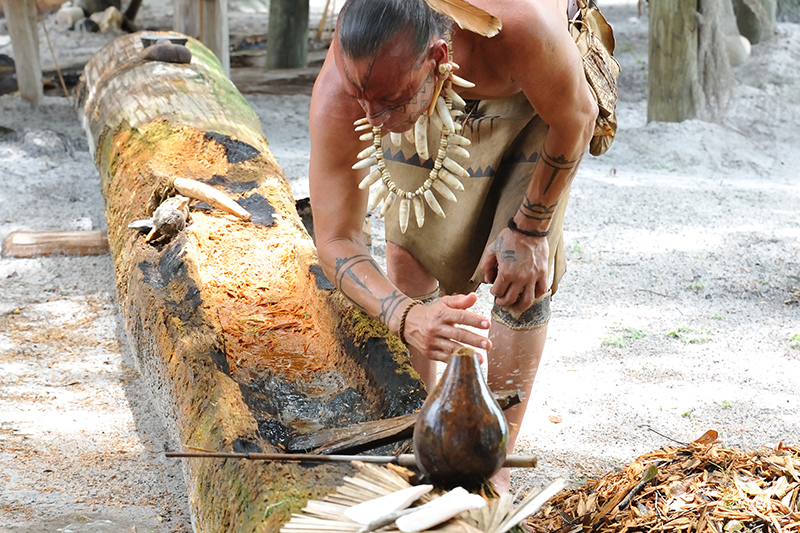 Towering Chickee Huts cover genuine artifacts and hand-made creations in the daily workings of an authentic Native American Village. Deeply rooted appreciation for Native American heritage is brought to life for guests through the traditional crafts, building and cooking techniques.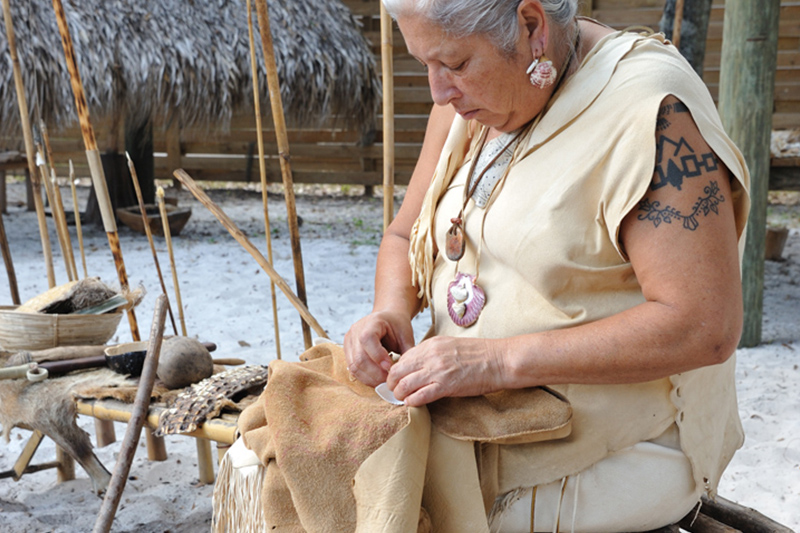 It's fascinating stuff and an entrancing glimpse into a culture that once thrived in Central Florida, long before Mickey Mouse was even a twinkle in Walt's eye. Admission to the Native American village is included with the cost of your airboat ride. Presentations take place Wednesday thru Sunday several times a day, so be sure to plan ahead.
Take a step back from the pulse-pounding adventure of an airboat ride to see the other side Boggy Creek has to offer.