LEGOLAND® Florida Resort becomes the first theme park resort to become a Certified Autism Center™(CAC). This Resort-wide CAC designation includes LEGOLAND®Theme Park, LEGOLAND® Water Park, LEGOLAND® Hotel, LEGOLAND® Pirate Island Hotel, LEGOLAND®Beach Retreat, and Peppa Pig Theme Park, which opened in February just steps away from LEGOLAND.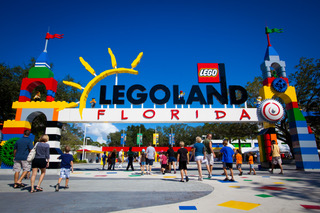 The International Board of Credentialing and Continuing Education Standards (IBCCES) awards the CAC
certification to organizations that complete guest-facing staff training and certification, as well as other
requirements including offering accommodations for visitors with cognitive differences.
IBCCES conducted an onsite review Resort-wide to provide additional recommendations and options for
autistic visitors and their families, as well as sensory guides to help guests understand and plan for the
sensory impacts of each ride or attraction. The IBCCES training program includes information on
understanding what autism is, strategies for communication, and best practices for enhancing the onsite
experience. The training program includes information from industry experts as well as autistic
individuals' perspectives. The certification also requires ongoing continuous learning, support from
IBCCES, and periodic renewal requirements to stay certified.
"We are proud that LEGOLAND® Florida Resort has partnered with The International Board of
Credentialing and Continuing Education Standards (IBCCES) to earn our designation as a Certified Autism
Center™ across LEGOLAND® Florida Theme Park, Water Park, three on-site hotels, and the all-new
Peppa Pig Theme Park," said Kelly Hornick, Head of Marketing & Communications for LEGOLAND®
Florida Resort and Peppa Pig Theme Park. "We are passionate about being the Resort for families to
build awesome vacation memories, and we are thankful to our partners at IBCCES for helping us be
more welcoming and more inclusive to more families, including those with sensory needs."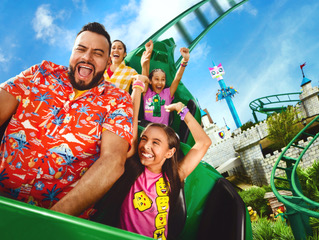 Many autistic individuals and those with sensory sensitivities may find it challenging to visit new places
or plan family trips due to lack of staff training and understanding, potential for sensory overload, and
need for flexible options or accommodations. In response to this need, IBCCES created training and
certification programs specifically for attractions, hotels, zoos, aquariums, and other recreational
locations to ensure all families and individuals can make memories and have fun.
As Certified Autism Centers™, LEGOLAND® Florida Resort will provide:
• Trained, helpful, front-line team members equipped to better assist autistic guests or those with
other sensory sensitivities and help them enjoy their time at the resort;
• A sensory guide for every attraction that provides insight into how the attraction or ride may be
affected by each of the five senses to make it easier for individuals and families to plan activities
that align with their needs and accommodations;
• Low sensory areas to allow guests with sensory sensitivities to take a break and relax in a less
stimulating environment;
• An updated Accessibility Guide will be available at www.legoland.com/florida/ and Guest
Relations areas.
"IBCCES is thrilled to partner with LEGOLAND® Florida Resort to help them enhance the guest
experience in this unique setting that provides a comprehensive experience for families to stay and play
together," said Myron Pincomb, IBCCES Board Chairman. "Their commitment to ongoing training and
accessibility enhancements helps ensure there are more options for families to make memories
together that we all cherish."
For more than 20 years, IBCCES has been the leader in cognitive disorder training and certification for
healthcare, education, and corporate professionals around the globe. IBCCES is the only credentialing
organization providing this type of certification, which includes evidence-based training as well as the
perspectives of autistic individuals, alongside other tools and resources such as onsite reviews and
customized recommendations, and renewal requirements to ensure the program is a long-term
commitment that has a lasting impact.
IBCCES also created AutismTravel.com, a free online resource for parents that lists certified destinations
and connects families to other resources and each other. Each destination listed on the site has met the
Certified Autism Center™ (CAC) requirements.