SeaWorld – This popular park will be introducing Central Florida's first ever virtual-reality roller coaster next summer.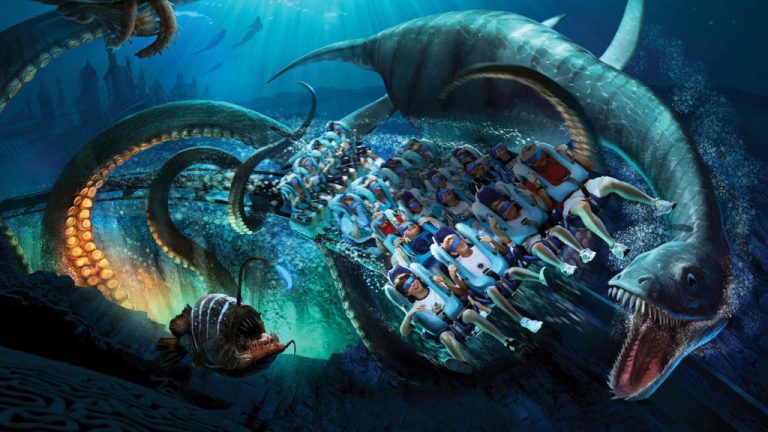 Riders on Kraken will have the option to don virtual-reality headsets attached to the roller coaster, covering their eyes and ears. They will hear music composed for the ride as they embark on a deep-sea mission alongside the fictional Kraken and other creatures of the deep. SeaWorld won't say yet whether the images will be 3-D.
"We're developing sort of our own technology on how we're going to pull this off," said Brian Morrow, SeaWorld Entertainment's vice president of theme park experience design. "It's nothing that you've seen from other parks." Kraken's changes will be among $175 million worth of additions that SeaWorld Entertainment is announcing throughout its theme parks. In Orlando, that includes remodeling the Dolphin Nursery and a new Food and Wine-style festival.
SeaWorld Orlando's Dolphin Nursery will become more interactive, giving guests the opportunity to get up close to mother and baby dolphins in all new ways. Large-scale acrylic windows for better guest viewing, multiple levels to give kids a face-to-face view with baby dolphins and new slide out areas for easier access to mom and baby for the veterinary and animal care teams are just some of the enhancements.
Electric Ocean will debut next summer at SeaWorld parks in Orlando as a brand new, end-of-day spectacle event. As the sun goes down, the lights and energy go up, offering guests a different kind of fun after dark. The ocean comes to life with bioluminescent lighting, music and pathway entertainment, immersing guests in a glowing sea of wonder.