Kennedy Space Center Visitor Complex guests have another opportunity to get closer to space and history. Cape Canaveral's Rise to Space tour will offer guests the opportunity to access restricted and historic areas of Cape Canaveral Air Force Station. During this brand-new Special Interest Tour, a space expert will lead guests to historic launch sites, the Sands Space History Center, the Cape Canaveral Lighthouse and Hangar C.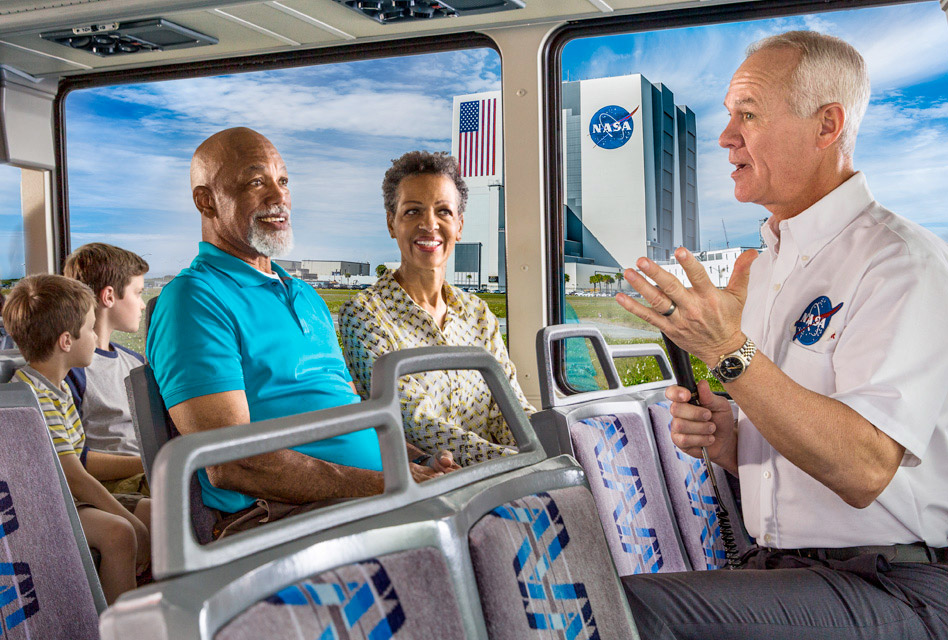 "We are excited to expand our tour offerings and bring guests even closer to history with Cape Canaveral's Rise to Space tour," said Therrin Protze, chief operating officer, Kennedy Space Center Visitor Complex. "This new tour is perfect for space history enthusiasts looking to learn more about America's early space program. Guests will view Launch Pad 34, which is dedicated to the memory of the Apollo 1 crew, and have the opportunity to learn more about the historic Cape Canaveral Lighthouse, view information and displays about each Launch Complex while at Sands Space History Center and for the first time, Hangar C will be open to the public, featuring historic artifacts, for a once in a lifetime experience."
A space expert guide will also be on hand to answer questions as guests tour Hangar C, the first permanent and oldest surviving structure at the Cape, built and used for missile assembly. Inside Hangar C, guests will view artifacts like Atlas, America's first intercontinental ballistic missile; the only known Firebird missile still in existence; and early space artifacts like Gemini and Apollo "boiler plates" that were used during simulations for training.
Cape Canaveral's Rise to Space tour costs $75 plus tax and does not include admission to Kennedy Space Center Visitor Complex. Closed toe shoes are required and guests must be at least 14 years old. The tour is available every Tuesday and tickets must be purchased at least five days in advance to allow for the additional security protocol. To learn more about the Rise to Space tour, visit the following link.
**Tour components may vary based on operational requirements and availability.
About Kennedy Space Center Visitor Complex
Kennedy Space Center Visitor Complex brings to life the epic story of the U.S. space program, offering a full day or more of fun, inspiration and educational activities. This includes the Apollo/Saturn V Center, which features an actual Saturn V Moon rocket, and was recently upgraded and expanded in celebration of the 50th anniversary of the Apollo 11 launch and Moon landing. Also included with admission are Heroes & Legends, featuring the U.S. Astronaut Hall of Fame®, presented by Boeing, the Kennedy Space Center Bus Tour, Space Shuttle Atlantis®, Shuttle Launch Experience®, 3D space films, Astronaut Encounter, Journey To Mars: Explorers Wanted, Science on a Sphere®, and the Rocket Garden. Add-on experiences available for an additional fee include the new Astronaut Training Experience® Exploring with Lockheed Martin, Cosmic Quest, Dine With An Astronaut and Special Interest Tours.
MORE INFO ON KENNEDY SPACE CENTER