When it comes to Summer activities, William Shakespeare said it best: To beach, or not to beach, that is the question. And who are we to argue with the immortal Bard?
It's the time of the year when Florida weekends are often based on that essential, Shakespeare-inspired query – are you going to the beach?
There is no wrong answer, of course.
But if you opt not to beach it this weekend, well, Florida is still surrounded by all the multi-faceted fun and excitement Orlando has to offer. It's the ultimate win-win setup.
But thousands WILL decide that the beach is the place for them, so here is a quick sketch of all the choices Real Florida Adventures offers within a relatively short drive.
In simple terms, there are two main options – the Atlantic and the Gulf Coast. If you head east from Orlando, you have the choice of 120 miles of beach territory from world-famous Daytona Beach south to Vero Beach (which boasts a rather nice Disney resort that not many people know about).
This is where you can join the locals in their penchant for driving on the beach (albeit speeds are very low and closely monitored) and enjoying some surfing, which is one of the most popular watersports on Florida's Atlantic seaboard.
The sea is a touch cooler of this side of the state and more inclined to surf (and the occasional rip current – be sure to look out for the lifeguard notices posted on most beaches), but it is also the closest to Orlando, with the journey time to Cocoa Beach – a 61-mile drive due east from International Drive – being barely an hour.
Cocoa to Daytona represents the most popular and happening, stretch of beach life on this coast, with lots to grab your attention, besides just chilling out and dipping your toes into the sea occasionally.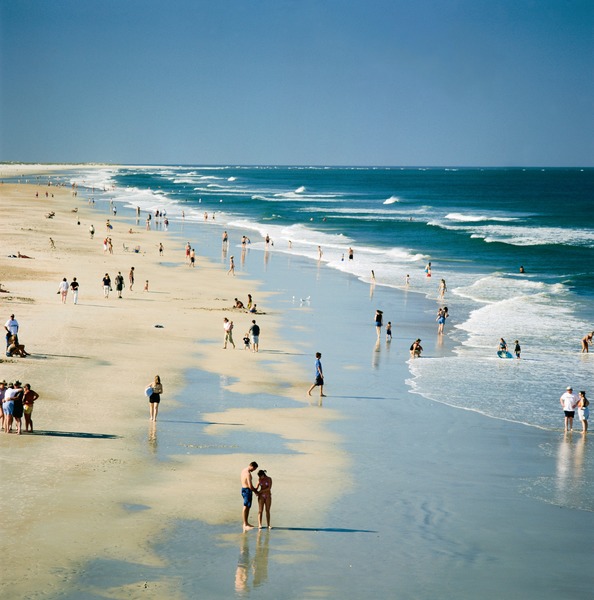 Both have iconic piers to provide excellent views to north and south, as well as the chance to try your hand at a bit of fishing, and the choice of shops and restaurants is excellent hereabouts, with lots of fresh seafood on offer.
In between those two destinations, you have Port Canaveral and the fabulous Kennedy Space Center, which is one of the most popular tours, taking visitors into the heart of this fascinating – and very active – space hub. It all adds up to a superb picture of coastal adventure and entertainment.
Conversely, the Gulf Coast to the west is a longer drive but is probably the epicenter of the Sunshine State's beach-going vibe. Clearwater Beach – 98 miles and almost a two-hour journey along I-4 and Highway 60 – has picked up numerous awards for its seaside charms, including being rated the No.1 beach in the US by TripAdvisor for 2021.
Simply put, this is where you get the most bang for your beach-going buck, as the central three-mile swath that constitutes the main Clearwater extent is positively packed with just about every kind of activity you can think of, from fishing and dolphin-watching to parasailing and jet-skiing.
Once firmly settled along this gleaming expanse of sugar-soft sands, you'll be convinced you've discovered a nautical nirvana with the combination of the gorgeous seafront and the scorching summer sun (be sure to remember your high-factor sunscreen, by the way).
Much of the beach's focus is on the signature Pier 60, Clearwater's 1,080-foot-long platform that provides extensive views to both north and south, as well as license-free fishing if you'd like to try your hand at this locals' favorite pastime.
This is also Sunset Central each evening, with a daily sundown celebration that usually draws big crowds. And, as well as the Pier itself, there is a park, playground, and pavilion for public use, while a sprinkle of entertaining street performers adds to the fun vibe.
Unique shops, fun places to eat, and the presence of the Clearwater Marine Aquarium – home of Winter, the tail-less dolphin – ensure additional reasons to spend time here, making for a true get-away-from-it-all experience that is unlike anywhere else.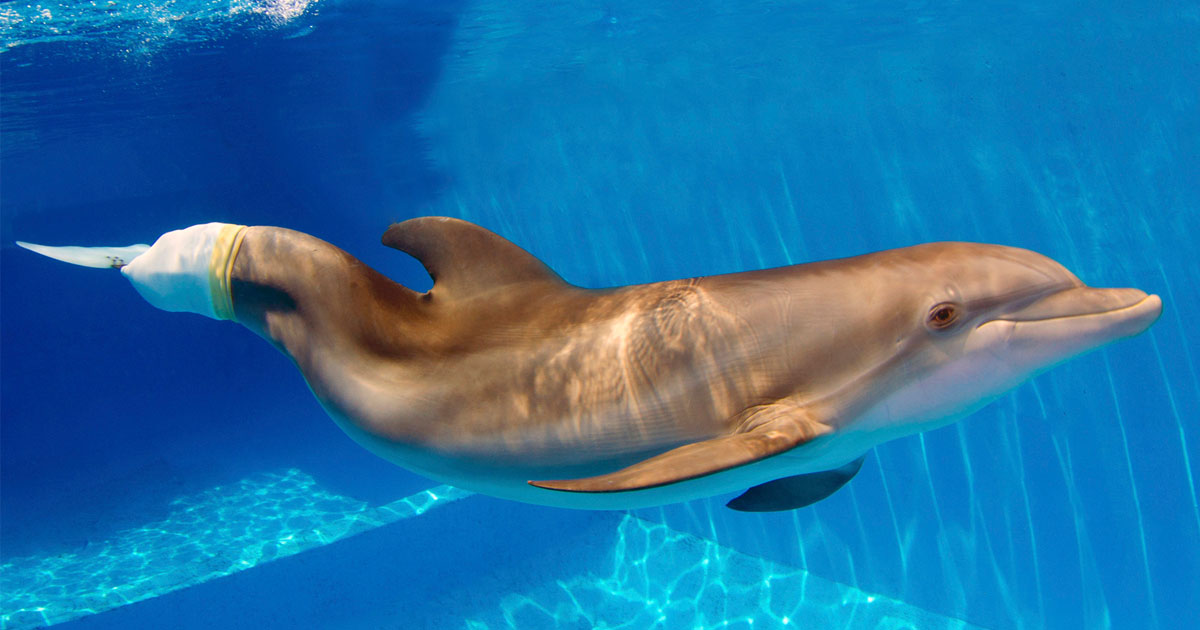 It's easy to see why this is the No.1 choice with customers for a genuine beach day out, especially as RFA takes care of all the driving (and parking!). You can select from five different ways to soak up the Clearwater excitement, including the chance to race through the waves offshore in the mighty Sea Screamer powerboat.
And, if you'd like the personal touch, this is also an option in our Private Tours section, with that extra measure of individual sophistication and attention to help ensure your beach day is as memorable as it can be.
All in all, it is the kind of outstanding experience that ticks EVERY box when it comes to vacation satisfaction. And, while Shakespeare might not, actually, have had Florida in mind when he penned his famous Hamlet soliloquy, he would have approved of the repurposing of that quote. Because life's a beach!
PS: Housekeeping note coming up – Don't forget the Price Match Guarantee on all Real Florida Adventures' main tours. They do their best to always offer the lowest price, but if you find a lower qualified price on another site, they will be happy to match it.  Call (407 573 2535) and make that perfect trip for your family or group.