Gatorland®, the "Alligator Capital of the World", has joined all the excitement of NASCAR Cup Series stock car racing by sponsoring the Live Fast Motorsports GatorCar, together with Boggy Creek Airboat Adventures, for the August 28 Coke Zero Sugar 400 at Daytona International Speedway. The Coke Zero Sugar 400 is an annual NASCAR Cup Series stock car race at Daytona International Speedway, featuring 160 laps and 400 miles.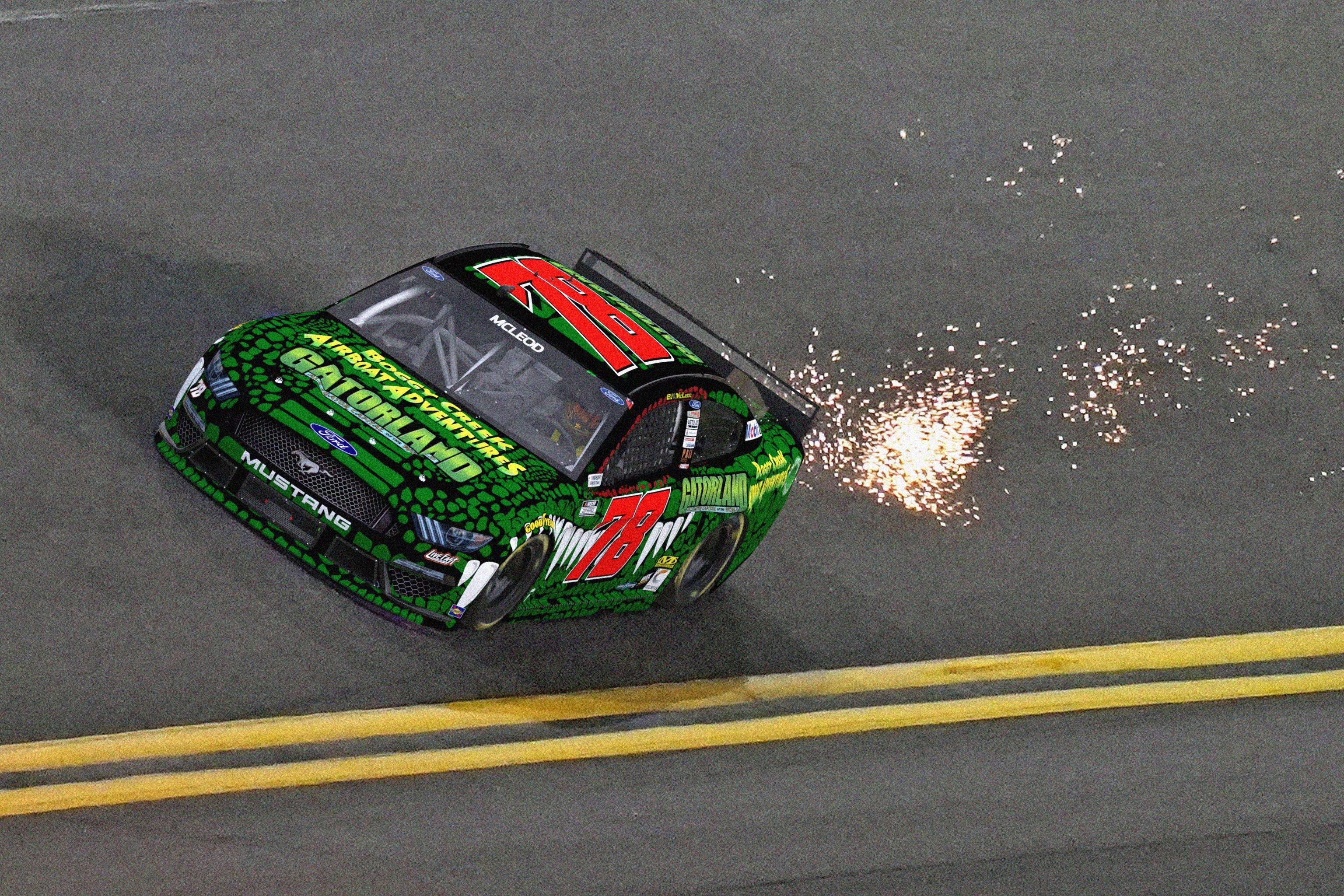 "We are beyond excited to be a part of this," said Mark McHugh, President, and CEO of Gatorland. "You can't find anything better than putting alligators, airboats, and adrenaline together along with NASCAR, Live Fast Motorsports, and Driver B.J. McLeod from Wauchula, Florida. We are thrilled to partner with our friends at Boggy Creek Airboat Adventures for the big race and can't wait for our Facebook followers to jump in for a chance to win a pair of VIP Hot Passes."
Starting Aug. 23, the public can go to Gatorland's Facebook page and enter a special contest by commenting on why they love alligators, airboats and adrenaline and like Gatorland, Boggy Creek Airboat Adventures, and Team Live Fast. A lucky winner will be chosen on August 26 to receive two VIP Hot Passes with access to come into the garage at Daytona International Speedway, enjoy full catering and be part of the team to sit with radio personalities in the pit box during the race. Giveaways will also be live on Real Radio 104.1.
Live Fast Motorsports is a single-car Ford Mustang team based in Mooresville, N.C., competing in the NASCAR Cup Series under the #78. The team is co-owned by B.J. McLeod and Matt Tifft.
"Live Fast Motorsports is thrilled to rekindle the relationship with Boggy Creek Airboat Adventures and B.J. McLeod which dates back to 2008," said Tifft. "Adding Gatorland to the partnership for the weekend further supports Florida tourism and McLeod's roots as a Central Floridian himself."
Boggy Creek Airboat Adventures has been providing airboat tours since 1994, with its unique Old Florida style tours in search of the American Alligator. The nature-based attraction also features a Native American Village, gem and fossil mining, and an on-site BBQ restaurant. Owners Margie and Chris have provided a quality product with an impeccable safety record for over 28 years. "We are pleased to partner once again with B.J. McLeod in the NASCAR Cup Series and introduce millions of families to Central Florida's nature attractions," said Margie Bryan. The Boggy Creek Airboat Adventures NASCAR Truck made its inaugural race appearance at Martinsville in October 2010, with several more races in the Camping World Truck Series and a few in the Cup Series.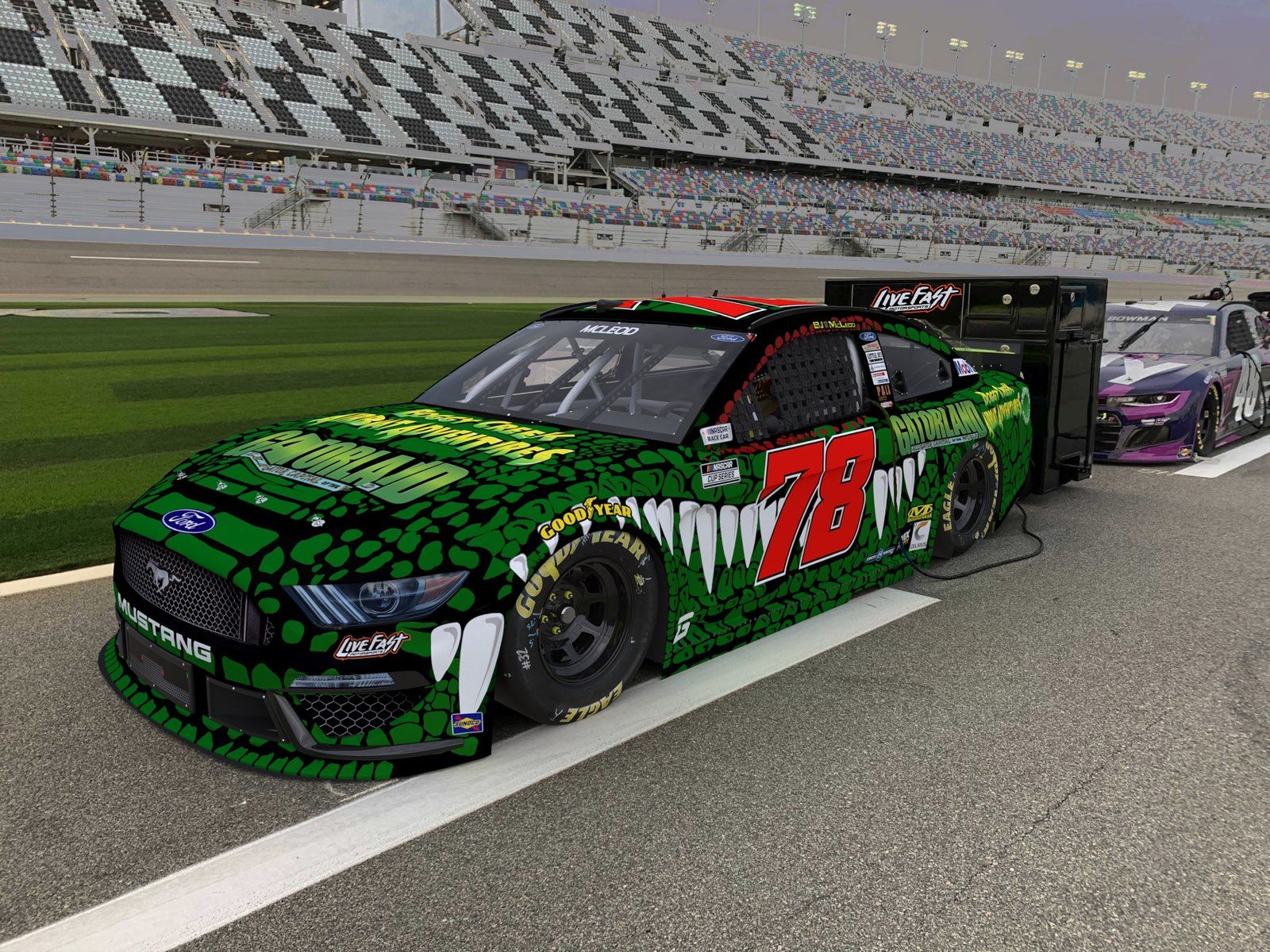 Gatorland is a 110-acre theme park combining Old Florida charm with exciting experiences, exhibits, and entertainment. Originally opened as a roadside attraction by Owen Godwin in 1949, the park celebrated its 70th Anniversary in 2019. Today, it provides affordably-priced family fun featuring thousands of alligators and crocodiles, breeding marsh with observation tower, free-flight aviary, nature walk, petting zoo, educational wildlife programs, award-winning gift shop, Florida's best train ride, Gator Gully Splash Park, on-site restaurant, and one-of-a-kind shows including Gator Jumparoo, Alligators-Legends of the Swamp, and Up-close Encounters. Popular adventure experiences inside the park include the Screamin' Gator Zip Line and Stompin' Gator Off-Road Adventure.
For more Gatorland information, visit them online at www.gatorland.com or call 800-393-JAWS.