Things are heating up on I-Drive, and if you find yourself here in the City Beautiful this month, there are tons of one-of-a-kind events going down on I-Drive that are sure to make your visit an unforgettable one! So, grab your calendar, and get ready to pencil in these fun May happenings on I-Drive for a trip you won't soon forget.
SeaWorld Orlando

An ocean of fun, for everyone!
If you're visiting International Drive this month, we're sure a stop at the beloved SeaWorld is already in the itinerary, but beyond up-close animal discoveries, amazing attractions, and unforgettable performances; there are two special events going down at SeaWorld this month that you won't want to miss!
An exciting event going on at SeaWorld Orlando this month is their Viva La Music event.
This family-friendly event is a Latin celebration that lets you experience vibrant colors and Latin culture like never before! It is included with park admission and will run on Saturdays and Sundays between May 15th and 23rd. Gather up the family and get ready to enjoy the beats of the hottest Latin entertainment, the coolest attractions, and amazing animal adventures. An experience full of sound, spice, and spirit; you're not going to want to miss this special event!
Keep the laughs coming!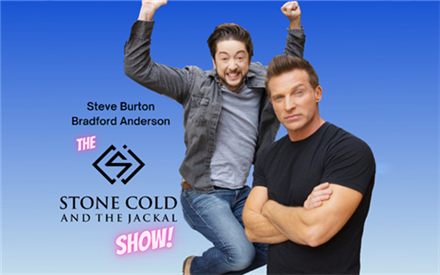 One of the best ways to spend a night out on I-Drive is with dinner and a comedy show at Orlando Improv, and this May they have a full schedule of talented comedians set to hit the stage!
Steve Burton and Bradford Anderson are bringing their unique friendship, and possibly more entertaining than that, their real-life relationship dynamics, to the stage in Orlando for a 90-minute show full of music and comedy! It's sure to make for an amazing night out in Orlando this month, so get the details today!
Get fired up for these fun May happenings on I-Drive! Browse a full listing of events going down on I-Drive this month, and may your I-Drive visit be one for the books!