If you're planning a day to explore Tampa with the kids, you'll have to start early to get to it all . But as a destination that boasts Florida's most kid-friendly attraction, it's well worth it!
Morning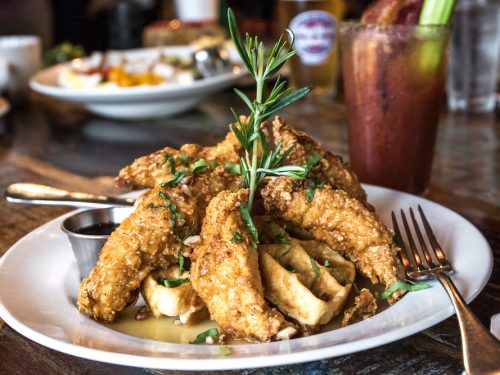 To start your day off like a Tampanian, eating breakfast at Datz  is a must. This funky restaurant cooks up the nuttiest comfort-food combinations that your kids, and the kid in you, will love. Chicken n' waffle benedict or the eggs barbacoa datz-a-classic are two local favorites. South Tampa's premier breakfast place is the perfect way to power up for your busy day.
Midday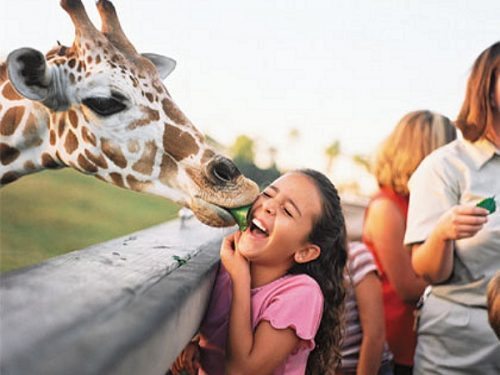 Fueled by Datz, you can seize the day at  Busch Gardens Tampa Bay, the 335-acre animal theme park has been a part of Tampa Bay's landscape since the 1950s. Today it combines an African wildlife preserve and breeding program and a theme park filled with pulse-pounding roller coasters. Rides include Cobra's Curse, a family spin coaster, Falcon's Fury, the tallest drop-tower in North America, and Cheetah Hunt, which sends riders bobbing and weaving like a savannah cat along nearly a mile of track. Plus, we make it easy for you to purchase tickets! CLICK HERE
Grab lunch at Busch Gardens and make your way to another great attraction, Tampa's Lowry Park Zoo. Regularly ranked among the nation's best zoos, Tampa's Lowry Park Zoo is one of three locations in Florida certified as a rehabilitation site for injured West Indian manatees. The zoo's other exhibits include an Australia-themed water park with rides for small children; an Asian-themed section with animals from Indochina and Indonesia; and an African-themed area where visitors can come face-to-face with hungry giraffes armed only with lettuce leaves.
If you have the energy, there is plenty more for you waiting downtown. Head for the Tampa Riverwalk and grab the new Pirate Water Taxi at any of the 11 stops along the river and enjoy scenic Tampa. Or, spend some time at two other fantastic kids' attractions. The Glazer Children's Museum has a multitude of hands-on interactive exhibits.
At the southern tip of the Riverwalk is The Florida Aquarium. Tour the aquarium, which is home to 20,000 sea creatures. Test your courage by swimming with tiger sharks in the aquarium's Caribbean Reef tank or look for wild dolphins in the open waters of Tampa Bay.
Evening

As your day comes to a close, stretch your legs by walking a portion or the entirety of Tampa Riverwalk. It runs for 2.4 miles (4 km) along the Hillsborough River and Garrison Channel, linking downtown's favorite attractions. Riverwalk visitors can drink alcohol as they stroll and at night, the Riverwalk's canopies are lighted so you can enjoy a magical walk. You'll find lots of dining options along the Tampa Riverwalk, including Ulele, Café Dufrain, Jackson's Bistro or Sheraton Tampa Riverwalk Hotel's own River's Edge. 
Once your day comes to a close, tuck into one of the fantastic hotels in Tampa, or enjoy a quiet ride back to Orlando as the kids dream about the fantastic day they had in Tampa Bay