It's a good day when you can get become one with nature and disconnect from the fast-paced world we live in.
Fort Myers offers many places to snooze under the stars for your next camping trip!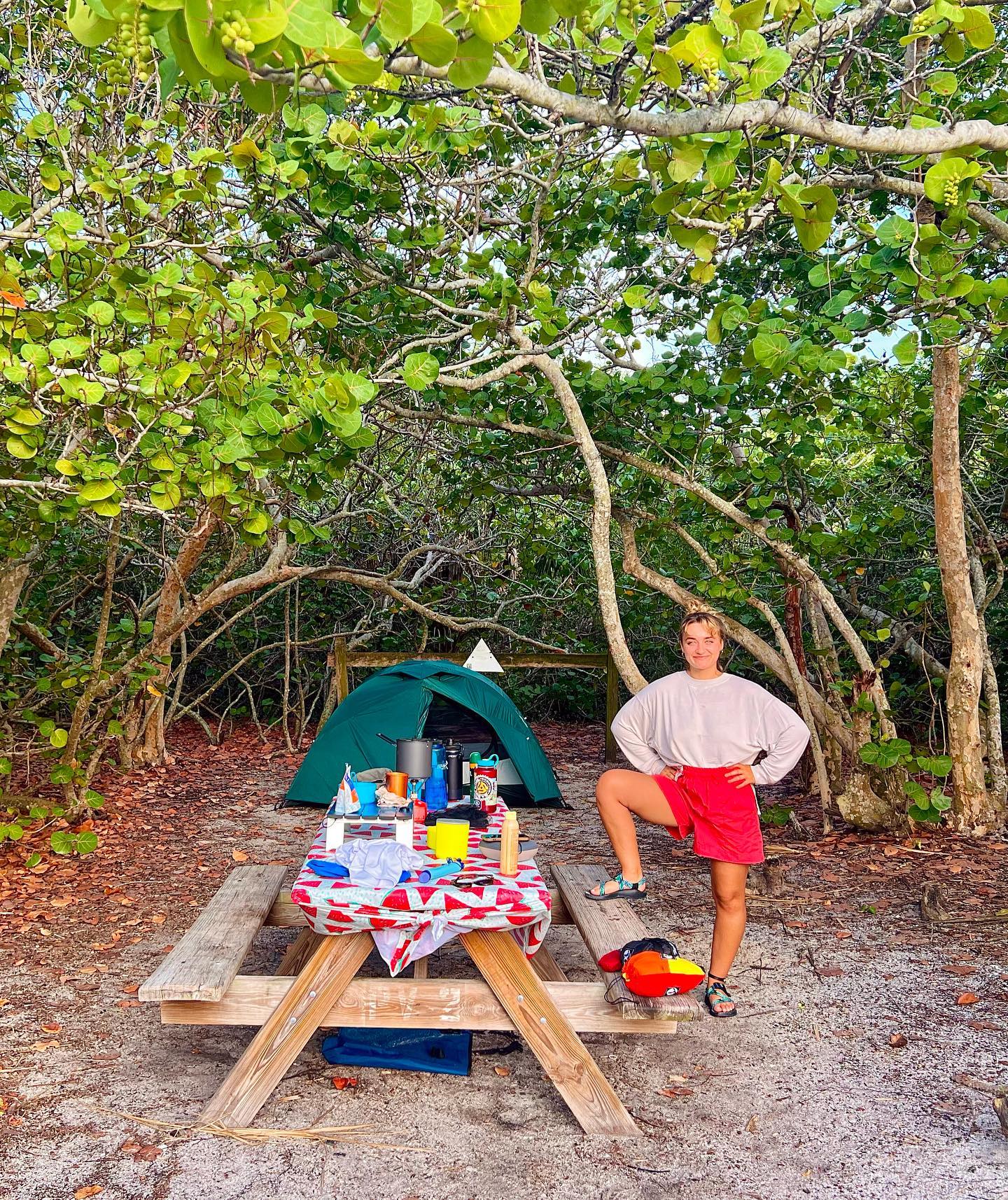 5 Campsites with Great Views
Camping gives you the chance to unplug from the hectic pace of everyday life and connect with nature. And there's no place more naturally beautiful than The Beaches of Fort Myers & Sanibel to do that. Take a look at these five campsites, and you'll see why they're great spots to sit back and enjoy the view.
Caloosahatchee Regional Park
Fun to say – but even more fun to stay – Caloosahatchee Regional Park has much to offer those looking to get close to nature. Bring your hiking boots or mountain bike to hit their network of trails. There's even an ADA-accessible loop to accommodate wheelchairs. Looking for an aquatic adventure? Bring your canoe or rent a kayak to paddle the Caloosahatchee River.
Koreshan State Park
Enjoy a campsite of historical proportions at Koreshan State Park in Estero. Once home to the Koreshan Unity Settlement, built by a group of idealistic pioneers in the beginning of the 20th century, the meticulously kept grounds now offer tours of the historic buildings; nature trails; access to fishing, boating and canoeing; and 60 secluded campsites with water and power hook-ups.
Cayo Costa State Park
How would you like to wake up steps away from the ocean, in a serene setting untouched by development for more than 500 years? Camping at Cayo Costa State Park means pitching your tent among unique vegetation on one of the largest barrier islands in Florida, accessible only by boat. Primitive cabins are also available near the beach and nature trails. Intrepid campers will be rewarded with naturally beautiful beaches ideal for swimming, shelling and fishing.
Red Coconut RV Park
Find another beachfront camping option at a famous Fort Myers Beach landmark, Red Coconut RV Park. Roll up to this vintage-style park on 450 feet of pristine beachfront in your RV and start living the resort life right on the Gulf of Mexico. Park it next to soft sands and enjoy full hook-ups, picnic area, internet access and the most gorgeous watercolor sunsets painted across the sky.
Sugar Sand RV Resort
For RV camping with a more intimate feel, check out Sugar Sand RV Resort in Matlacha. Outfitted with just 10 spots, it's a peaceful haven for those seeking less crowded campsites. Relax with friends and family on a sea-walled beach, or cozy up to the campfire at night. Paddlers will love having easy access to the Great Calusa Blueway. Bring your own kayak, or borrow one of the resort's.
You'd be hard-pressed to find more picturesque campsites outside of Southwest Florida. Gather your gear, your family or a couple of good friends, and get ready for an in-tents-ly beautiful camping experience on The Beaches of Fort Myers & Sanibel.
https://www.visitfortmyers.com/stay/campgrounds?utm_source=website&utm_medium=social+media