Situated on 43 acres in the heart of Naples, the nationally accredited Naples Zoo at Caribbean Gardens is home to an astonishing array of species – from apex predators like lions and bears to colorful rare birds – as well as scores of lush tropical gardens. Here are some of the wonders you'll find at this Paradise Coast gem.
From Anteater to Zebra: Get Up Close with Animals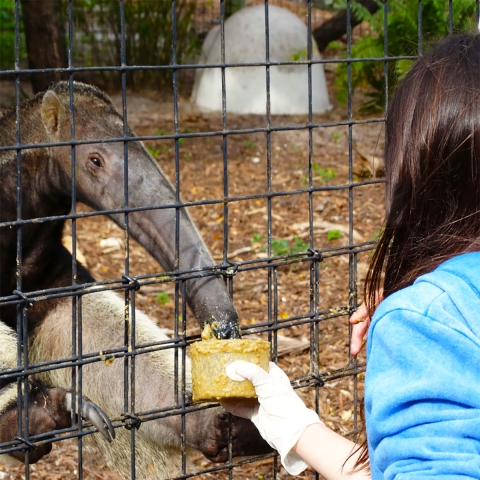 From a herd of grazing African plains zebras to cheetahs, giraffes, pythons, Malayan tigers and more, Naples Zoo offers plentiful opportunities to see spectacular exotic (and native) animals. Stroll along the zoo's paved, tree-lined paths and see playful black bears, sleek clouded leopards, and meet Athena, a rescued Florida panther. Along Alligator Bay, glimpse American alligators sunning on the banks and gliding through the swampy wetlands. Then, hop on a 20-minute Primate Expedition Cruise across Lake Victoria to the primates' island habitat, where you'll see monkeys, lemurs and apes swinging through the trees and socializing.
Want to get even closer to the wildlife? Go for a Wild Encounter. Held throughout the week, these personalized experiences offer a chance to meet and chat with zookeepers and interact with the zoo's residents up close. Imagine stroking the scaly back of the black-and-white tegu (a large Argentinian lizard that can grow to the length of a large dog), grabbing a front seat at one of Athena the panther's training sessions or feeding a snack to DeeGee the giant anteater. (Surprise: It's not ants he snacks on most!)
Don't forget your camera during your visit; you'll find plenty of picturesque spots for capturing special memories and funny animal antics. There are also professional photographers throughout the zoo who will take photos for your group during your visit. You can purchase your images at the gift shop that day or online after your visit.
Explore the Caribbean Gardens

Animals aren't the only interesting inhabitants at Naples Zoo. You'll also see the mature trees and exotic plants of a historic subtropical garden founded by early conservationist and botanist Dr. Henry Nerhling in 1919 50 years before animals were brought to the zoo. (In fact, the animals' habitats were built around the existing trees and plants!) Dr. Nehrling welcomed several renowned visitors to his gardens over the years, including President Theodore Roosevelt, famed inventor Thomas Edison and nature writer John Burroughs. Guests of Caribbean Gardens today see some of the same varieties of flora that were planted here a century ago.
See a Nature Show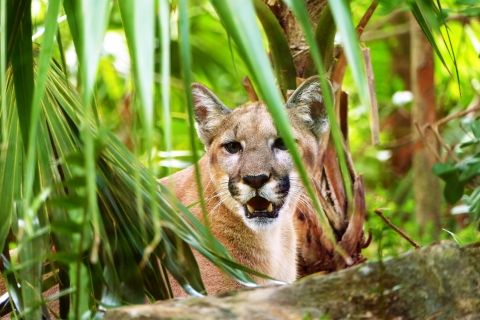 Take a seat for a wildlife show in Safari Canyon, Naples Zoo's open-air theatre. During these daily shows, zookeepers demonstrate how they care for the unique animals that call the zoo home and share fun nature facts, wildlife trivia and conservation data. Some of the animals you see in Safari Canyon – like the two-toed sloth and the blue-and-gold macaw – aren't on exhibit anywhere else in the zoo! Don't miss the Reptile Rendezvous show, where zookeepers introduce you to fascinating and venomous reptiles, or a live feeding and training session with the alligators at Alligator Bay.
Join one of Naples Zoo's Education Programs or Camps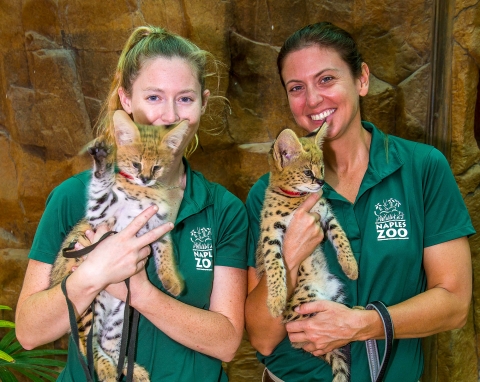 Education is at the heart of the zoo's mission. Sign up for Safari Squad, an educational adventure for children ages three to five and a parent, featuring an animal encounter, storybook reading, arts-and-crafts projects and other themed activities. Older kids (ages five to 12) will love Camp WILD, a daily or weekly camp with games, behind-the-scenes zoo tours and immersive animal encounters. Or treat yourself to a Zoo Yoga class, where guests of all ages are invited to breathe, stretch and relax in nature during an instructor-led yoga flow.
Grab a Snack or Meal at Wynn's Locations Throughout the Zoo
All that exploring is bound to make you hungry! There are three Wynn's Markets located throughout the zoo that serve signature sandwiches, salads, hot dogs, snacks and desserts, as well as shade-grown, organic and fair-trade coffee. Guests are also welcome to bring a cooler or picnic lunch, but keep in mind that alcoholic beverages and plastic lids and straws may not be brought into the Zoo.
Naples Zoo is open seven days a week from 9 a.m. to 5 p.m., with the last ticket sold at 4 p.m. daily.