Experience authentic flavor, dynamic performances, and mucho mas at Orlando's hottest destination in nightlife and entertainment Mango's Tropical Café! Your most unforgettable night awaits you at the largest and most exciting restaurant, banquet facility, and nightclub in the Southeast and International Drive's newest, award-winning dining, entertainment, and dance club with live entertainment nightly. Check out the events happening now at Mango's.
Dine and dance in an energy that's unmatched and electric, all in the heart of The City Beautiful. Mango's offers a family-friendly dinner and show every night of the week, featuring paramount live entertainment including Celebrity Tributes, a Brazilian Samba, Cuban Conga, and other Latin-inspired numbers throughout the entire breathtaking venue. Mango's live band promises to bring guests to their feet with lively and passionate authentic Latin music featuring congas, bongos, horns and more.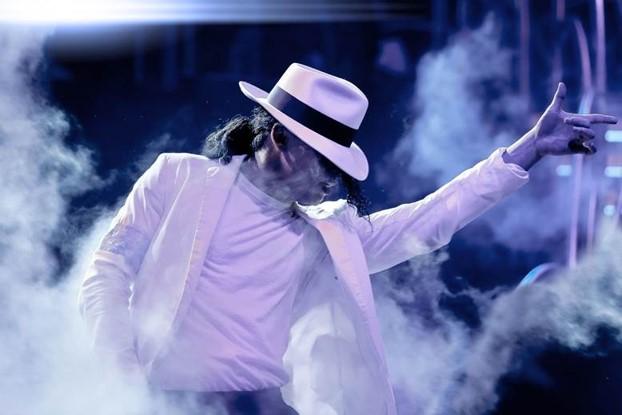 The newest addition to the Mango's Live! Show… Enigma the Illusionist! Enigma the Illusionist will keep you on the edge of your seat with his tricks. Be prepared to be amazed!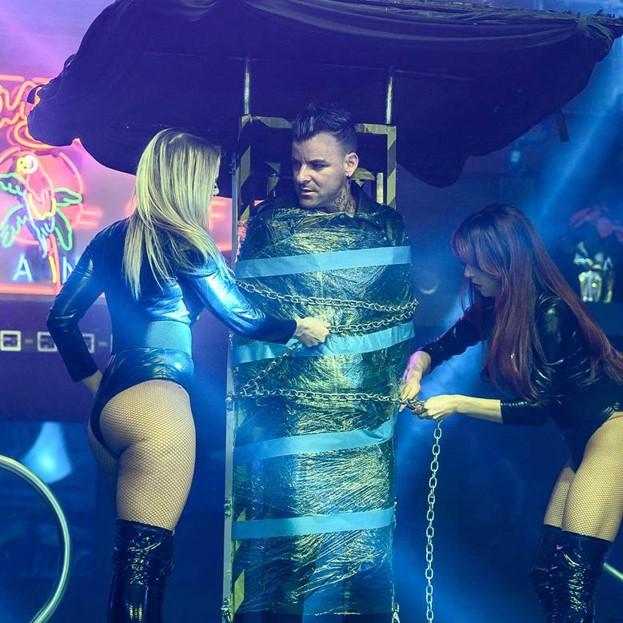 Mango's Tropical Café is more than a nightclub and dinner show… it is a concert venue! Mango's Tropical Café in Orlando has a capacity of 2000 people and is the perfect venue for concerts. Every seat has a great view, including the bar seating. The lineup of concerts is constantly growing and it features big names such as RKM & KEN-Y! Be a true VIP at Mango's, and enhance your concert experience with bottle service.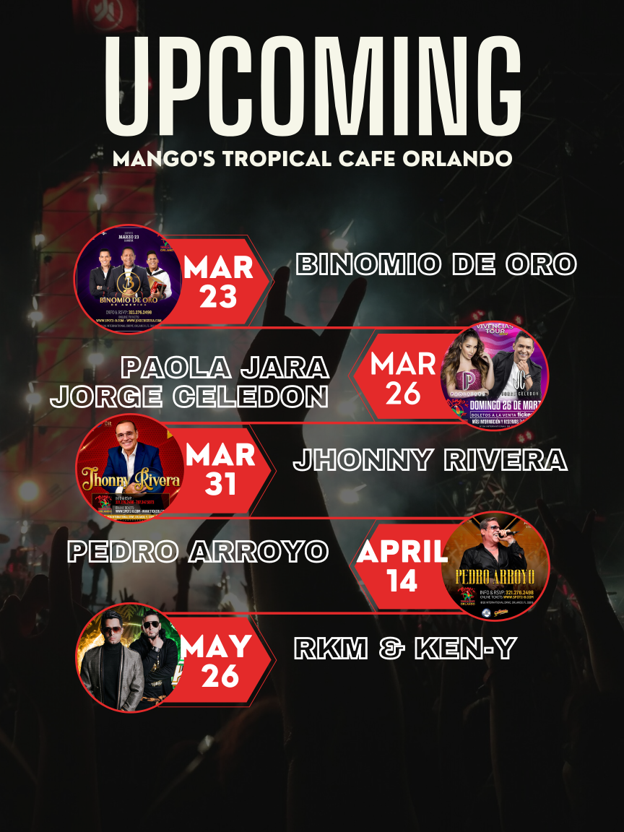 Enjoy all these events and more at Mango's Orlando.