Drink, Dance and Celebrate with the best party in Orlando! You own the night, Mango's is Orlando's PREMIER ULTRA CLUB for an epic night out.
Every night of the week is a party at Mango's Tropical Café! We are Florida's favorite hot spot for a truly EPIC night out. Mango's Tropical Cafe is home to the World Famous Mango's Live! Dinner & Show, hilarious Drag Me Out show featuring Tora Himan, and Orlando's Premier Ultra Club. Mango's Tropical Café transforms into the hottest nightclub Wednesday-Sunday every week!
Wednesdays- Drag Me Out Dinner & Show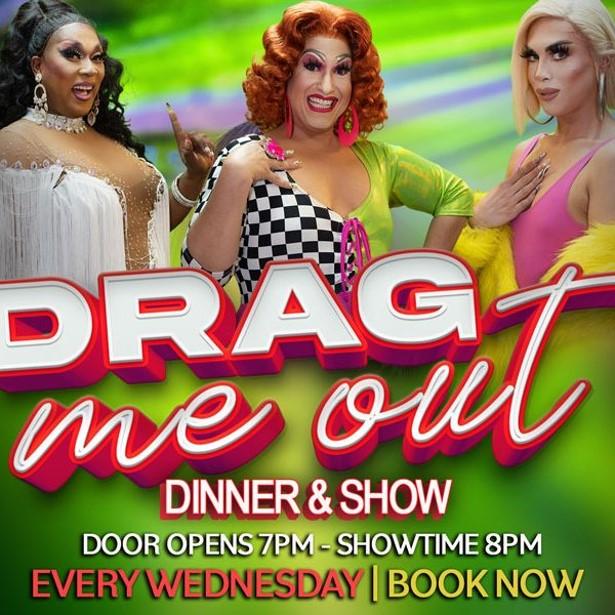 Drag Me Out Wednesdays are here! Come enjoy a hysterical night out hosted by Ms. Tora Himan. Get ready to laugh, dance, and sing all night long! This is a one-of-a-kind experience you won't find anywhere else. Food and beverage are available for purchase. This show is only suitable for those 21 and up.
Thursdays- Island Zest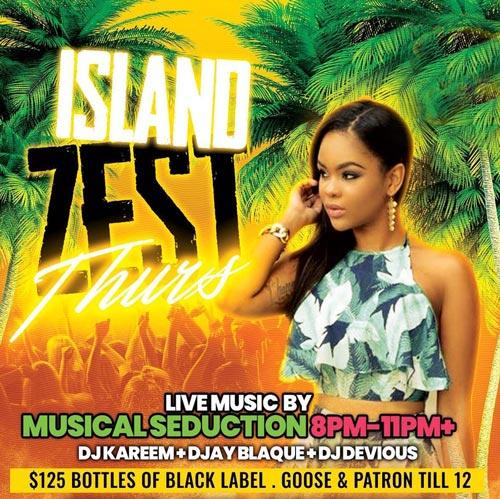 If you haven't heard already… Thursdays are for Island Zest! The hottest island night in Orlando with live performances and iconic DJs. Come experience live music by Musical Seduction and sounds by DJ Kareem. Island Zest takes place from 9 pm-2 am.
Fridays- Mango's LIVE! and I Love Fridays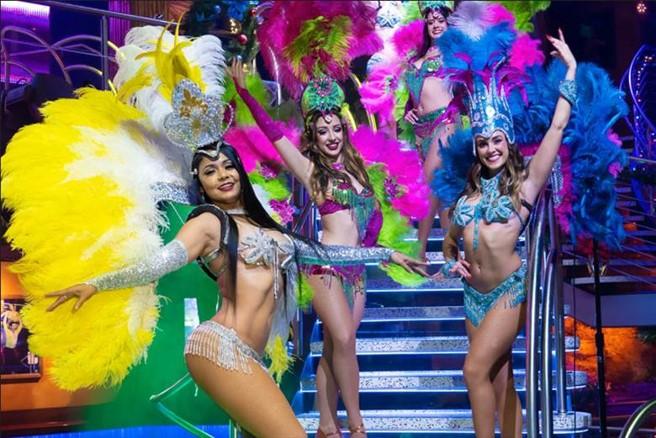 "Mango's Live" is the best Dinner & Show in Orlando, Florida. A ticketed event taking Orlando by storm evokes the splendor of the "Tropicana" in Havana, Cuba, and the Cotton Club of the 1930s New York City. Your most unforgettable night awaits you at the largest and most exciting restaurant, banquet facility, and nightclub in the Southeast and International Drive's newest, award-winning dining, entertainment, and dance club with live entertainment. Dine and dance in an energy that's unmatched and electric, all in the heart of The City Beautiful.
I LOVE FRIDAYS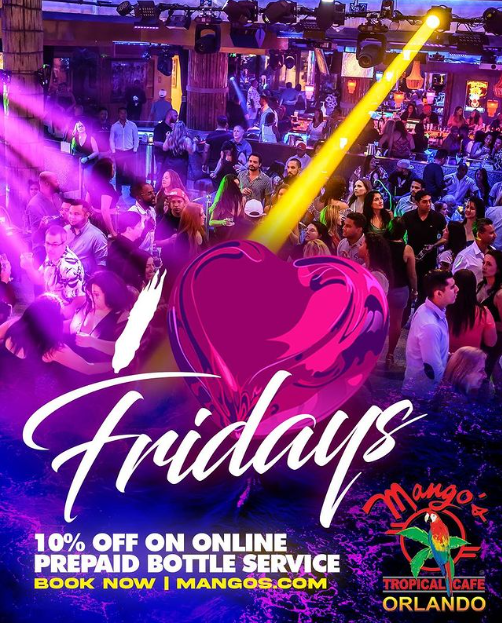 I Love Fridays! It's Friday and time to Dance! La Fiesta No Para, Dale! DJ Leony playing from 10 pm-2 am.
Saturdays- Mango's Live! and Go Viral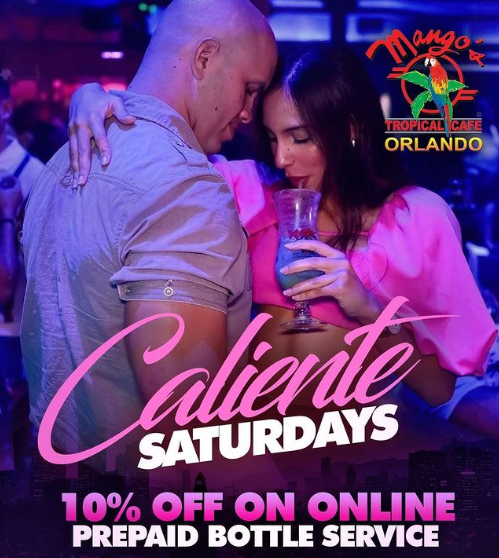 Mango's is Orlando's HOTTEST nightclub! Salsa, Bachata, Reggaeton & Trap. Bring on the HEAT! DJ Matute &DJ 22 from 10pm-2am.
Go Viral Saturdays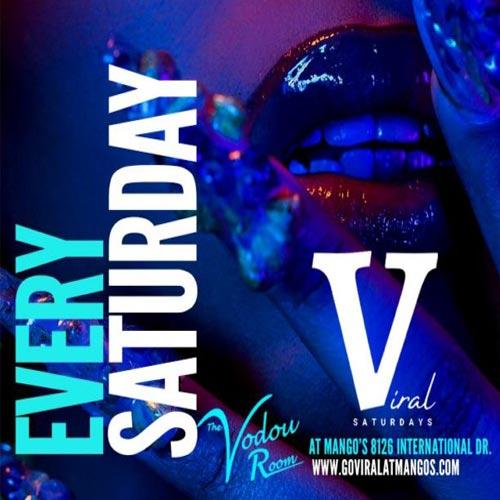 Don't miss out on Viral Saturday's every Saturday night! Take place in the exclusive Vodou Room playing all ing your favorites: hip hop, r&b, reggae, and Afro beats. The Vodou Room is open from 10 pm-2 am.
Sundays- Ladies Night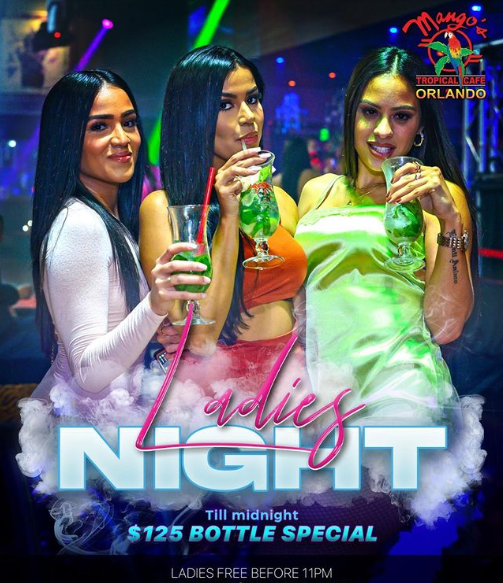 Sundays are for the girls! Ladies are FREE before 11 pm. Bring all your friends for the ultimate Girls Night Out! Doors open from 9 pm-2 am. Check out our BOOM ROOM!
Driving to Mango's?
Great news, there is no need to stress over where to park! The new Hollywood Plaza parking garage is located right next to Mango's. There are over 880 parking spots and temperature-controlled elevator lobbies.
Come fall in love… at Mango's and enjoy an epic night out any day of the week.