Well, hello summertime. We've been waiting for you.
Summer fun is heating up around Orlando, and if you'll be visiting I-Drive, Orlando's Most Dynamic Neighborhood this month, these are some of the hottest events happening in the area that you won't want to miss.
SeaWorld Orlando's Electric Ocean

Stay late at SeaWorld Orlando all summer long and immerse yourself in exotic worlds of light and music, as you experience your favorite SeaWorld attractions in a whole new way during their Electric Ocean event!
Join playful, glowing sea creatures and world-class DJs for a family-friendly dance party beneath the waves. Then end the night with Ignite, fireworks and fountains spectacular that brings the brilliance of the sea to the sky above.
When the sun goes down, the night fires up at SeaWorld's Electric Ocean. If you're looking to put a charge in your summer be sure to hit this popular annual event going on now through September 5th.
GayDayS® Orlando

Although it all began with a daytime trip to Walt Disney World, GayDayS® has since inspired and nurtured some of the largest and most incredible events and parties in the world and is returning to Orlando from May 31st through June 6th!
Experience some of the most imaginative and innovative venues found anywhere during GayDayS® Orlando! With an unbeatable combination of attractions, events, and parties it is sure to be a magical dream of a week vacation.
Enjoy the tropical wonderland of the GayDayS® Hotel host, Avanti Palms Resort and Conference Center, and then head to the thrills that await you at Universal Studios Orlando; wherever you end up on I-Drive during GayDayS®, you're sure to find an event that will amaze and delight you.
Check out the Official GayDayS® Calendar here.
WineQuest at Royal Pacific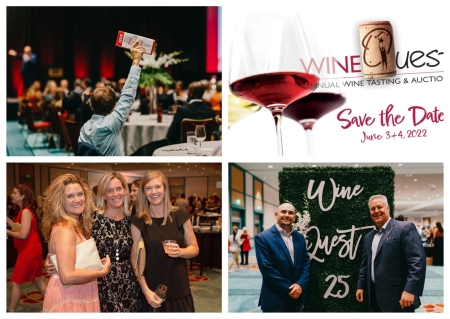 If you are a wine lover, clear your schedule for the first weekend of June because WineQuest is taking you to Loews Royal Pacific Resort at Universal Orlando on June 3rd and 4th.
Friday will be the grand tasting, featuring more than 200 fine wines and craft spirits to pair with an abundance of chef-prepared hors d'oeuvres as you partake in an exclusive silent auction. Saturday night will be the premier dining celebration featuring a multi-course dining experience with fine wine pairings, and both a silent and live auction happening throughout the evening.
Dress to impress and head to this popular wine tasting event for an unforgettable Orlando experience just for wine lovers! Get the details and purchase your ticket today.
Special Olympics USA Games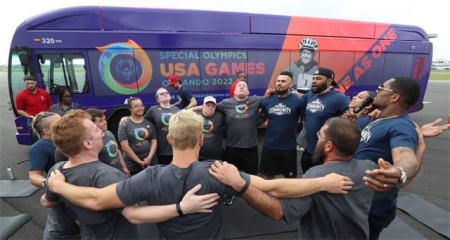 The 2022 Special Olympics USA Games will unite more than 5,500 athletes and couches from across the United States and the Caribbean, 20,000 volunteers, and 125,000 spectators during one of the country's most cherished sporting events!
We all have a reason to shine, and for Special Olympic athletes, one of those reasons is the love of sport, and shine they do – both with remarkable abilities on the field and in all areas of life.
Come out and celebrate their dedication and perseverance, and champion for a more inclusive world where we all Shine as One.
Get the details and be sure to attend the Special Olympics happening right here in The City Beautiful from June 5th through the 12th.
Florida's Premier Horror Convention – Spooky Empire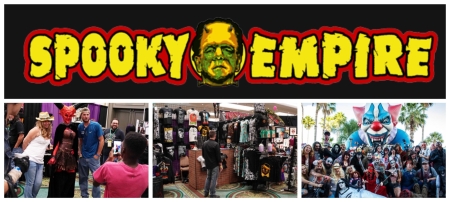 Calling lovers of everything Halloween! Spooky Empire has been delivering the best sights, sounds, and screams to Halloween lovers since 2003, and this year is no different.
If you've always been attracted to the dark side of comics, this is a can't miss annual event in Orlando and it returns to Wyndham Orlando Resort I-Drive from June 17th to the 19th.
This year's Spooky Empire will feature an enormous room of vendors, a film and tattoo festival, music, celebrity speakers, and more to satiate even the most diehard aficionados of the Spooky season. Get the details today!.
Scaling New Heights Conference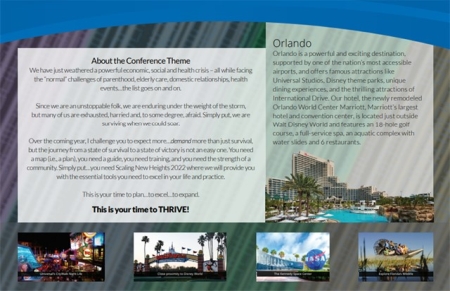 Scaling New Heights® is a leading accounting technology conference and one of the largest gatherings of certified QuickBooks ProAdvisors in the world.
Scaling New Heights transforms the way small businesses operate through forward-looking measurements built on accurate and actionable financial information, mentorship, management consulting …and much more.
If you're looking to challenge yourself to expect, and demand, more than survival, as you transition to a state of victory, the Scaling New Heights conference will provide you with a plan, guidance, training, and the strength of an entire community needed to do just that.
Get more details and purchase your tickets to this annual national conference coming to the Orlando World Center Marriott from June 19th through the 22nd, and gather the essential tools you'll need to excel in your life and practice.
Entertainment

As always, while you're visiting International Drive, be sure to spice up your evenings with live music and performances happenings at some of the hottest nightlife spots on I-Drive like 
Hard Rock Live
, 
Improv Orlando
, 
Tin Roof Orlando
, and more! Use the
upcoming events calendar
 to easily search for entertainment happening in the area during your visit.
Don't forget about Dad!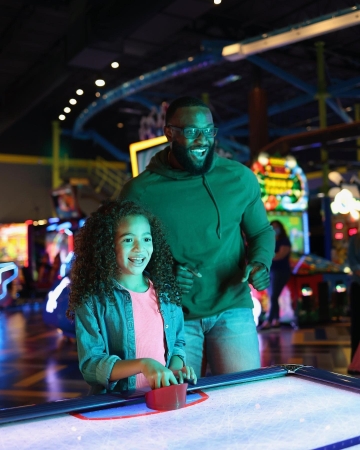 If you'll be in Orlando's Most Dynamic Neighborhood with dad for Father's Day check our calendar of events for can't miss Father's Day events happening this year and browse exciting attractions that dad will love, for a one-of-a-kind, only in Orlando, Father's Day celebration!
Summer fun in Orlando is in full swing! If you'll be visiting International Drive be sure to join in on the fun at these exciting events, and more! Browse a full calendar of events happening on I-Drive this June here, and enjoy your visit!