Summer is here. The kids are out of school, and the heat is on. What better time to take a break and raise a glass here in the hip, urban heart of the west coast of Florida? Whether you like your drinks light and bright or dark as night, Tampa Bay as the craft brew (and more) for you.
BEER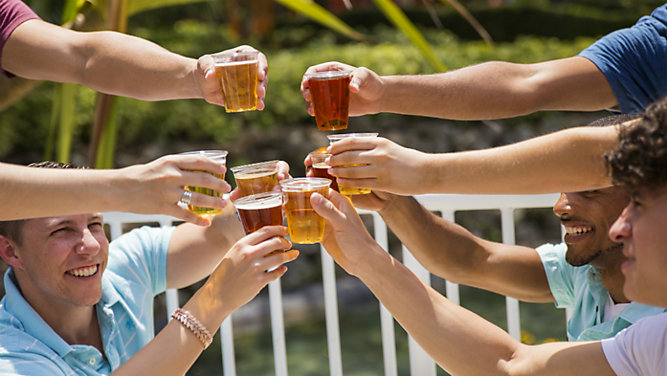 Busch Gardens® Tampa Bay
Beer is back at Busch Gardens! Founded in 1959 as a botanical garden and brewery showcase, Tampa Bay's premier theme park became famous for offering free samples at its hospitality house. After a few years' break, the beer is flowing again.
Cigar City Brewing Co.
Tampa Bay has older craft breweries, but none as famous as this one. The name harkens back to Tampa Bay's history as the Cigar Capital of the World. The flavors on tap include Cuban espresso beans among the offerings. Cigar City has won awards for its Tocobaga Red Ale and is regularly ranked by Rate Beer among the top craft breweries in the world.
Ulele
With its own in-house brewery and a waterfront perfect for sunsets, Ulele is made for celebrating a special occasion. The menu is inspired by Tampa Bay's early native and Spanish explorers. The restaurant is housed in Tampa's original public water pump house, along with the spring that once supplied the city's drinking water.
Sail Pavilion
Grab a seat waterside and watch the world go by with a cold drink in your hand and your dog by your side. Downtown's best waterfront bar is also the nation's top dog-friendly watering holes. From its perch on the buzzing Tampa Riverwalk, the people-watching is also first-rate.
Cigar City Cider & Mead
The Vikings never made it to Tampa Bay, but you can pretend they did when you raise a glass of craft-brewed mead at this popular Ybor City pub. Mead is brewed from honey and can have quite a bite. For something sweeter, try hard cider – the menu features one that gets a kick from habanero peppers grown right in the store. The small batches mean the menu changes frequently.
WINE & COCKTAILS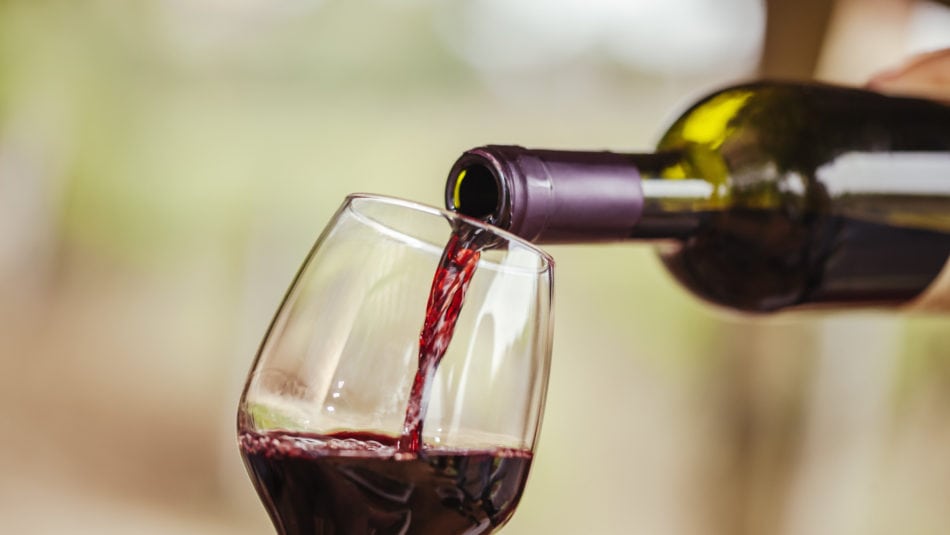 Columbia Restaurant
You'll toast with sangria in the spirit of Florida's oldest restaurant (and the largest Spanish restaurant in the world.) The family-owned Columbia oldest restaurant fills an entire block in the heart by Ybor City, Tampa Bay's historic Latin Quarter. Six nights a week, the restaurant features Flamenco dancing.
Bern's Steak House
The world's largest private wine collection is at your disposal when you raise a glass at this foodie landmark in toney Hyde Park. The James Beard Foundation awarded Bern's its top prize for Outstanding Wine Program in 2016. After dinner, slip upstairs to the legendary Harry Waugh Dessert Room for macadamia nut ice cream.
Haven
If the hard stuff is more your thing, lift a few fingers of Scotch or Bourbon to toast Tampa from the incredible collection at this trendy South Tampa staple just a block from Bern's. The menu's focus on charcuterie, brings together more than 60 types of cheese and a variety of meats.
Hotel Bar
Raise a Sazerac, Vieux Carre or a Sidecar to toast one great tourist city with drinks made famous in other great tourist cities. Hotel Bar's mixologists reach across time and distance to craft some of the best cocktails ever created.
Ella's Americana Folk Art Cafe
It'll be better late than never when you toast Tampa Bay during Ella's Soul Food Sunday brunch. Get in line early because this popular, one-of-a-kind brunch doesn't take reservations. Lift a very non-vegetarian Bloody Mary garnished with a barbecued rib or raise a sweet tea as you dig into your chicken and waffles on the outdoor deck.
COFFEE
Foundation Coffee
Caffeine junkie, you can toast the town with a cuppa local roast. With more than a century of roasting experience, Tampa has almost as many home-grown coffee joints as it has craft breweries. Try this one, located in a restored historic storefront in up-and-coming Tampa Heights. You can watch the cold brew drip on an enormous wall-mounted display that's as much art as craft-of-coffee. Check out the sheltered patio out back.
Blind Tiger
During the Roaring '20s, when Prohibition ruled, Tampa Bay's Ybor City neighborhood was a hotbed of bootlegging, mob hits, and all-around ill repute. Those days are gone, but the neighborhoods iconic coffee house pays tribute to them by taking as its name the slang term for a speakeasy – the secret clubs that served alcohol. The space doubles as a boutique for locally made denim clothing.
Tabanero
A century ago, three people kept Tampa Bay moving – the baker (panador), the cigar roller (torcedor), and the coffee roaster (tostador). You'll find two of them working together in this boutique cigar store on Seventh Avenue in Ybor City where Cuban masters still roll hand-made cigars fueled by sweet café con leche and strong Cuban espresso.
Visit Tampa Bay and drink like the locals!