Come be inspired and learn about the ongoing work of rescue, rehabilitation, and release at Clearwater Marine Aquarium. Our marine life rescue center is home to Marine Life featured, in the Dolphin Tale movies, filmed on location in Clearwater, Florida — just 90 minutes from Orlando. CMA staff and volunteers work each day to rescue marine life and provide the most advanced and effective care to maximize the opportunity to return sick or injured animals to their homes.
CMA Releases 3 Sea Turtles at Honeymoon Island
Yum Yum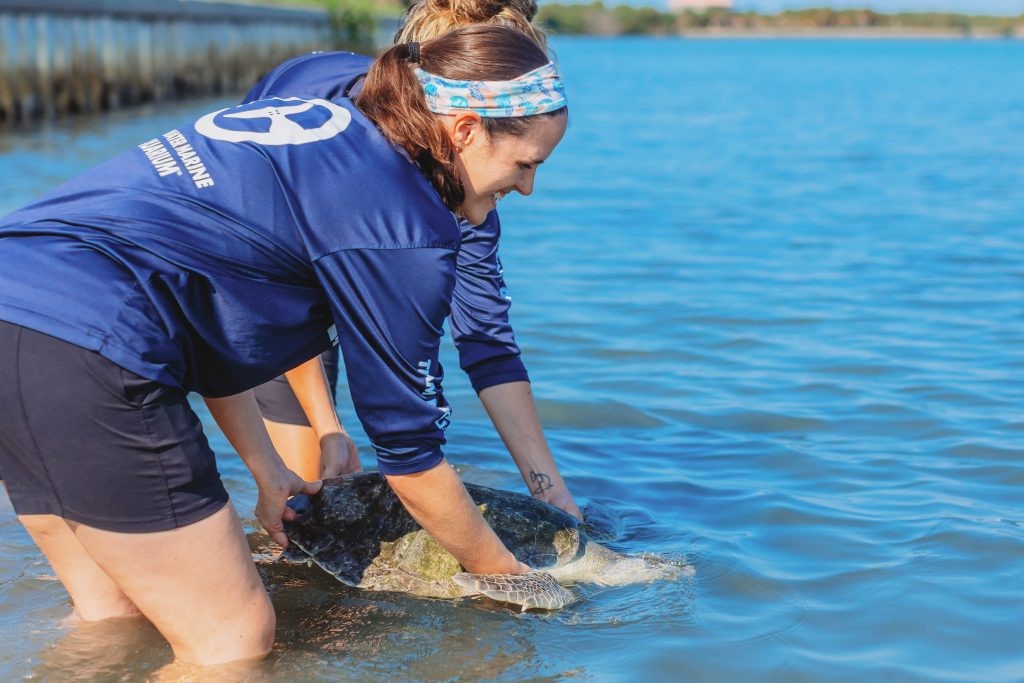 Yum Yum is a juvenile, Kemp's ridley sea turtle who was found floating in a canal near Hudson, FL on July 12, 2022. Yum Yum has severe carapace deformities from a previous traumatic injury. After a month in rehab at CMA, Yum Yum has been resting on the bottom consistently, foraging well, and showing no signs of buoyancy issues! Yum Yum has been cleared for release by our staff veterinarian and Florida Fish and Wildlife Conservation Commission!
Carbonara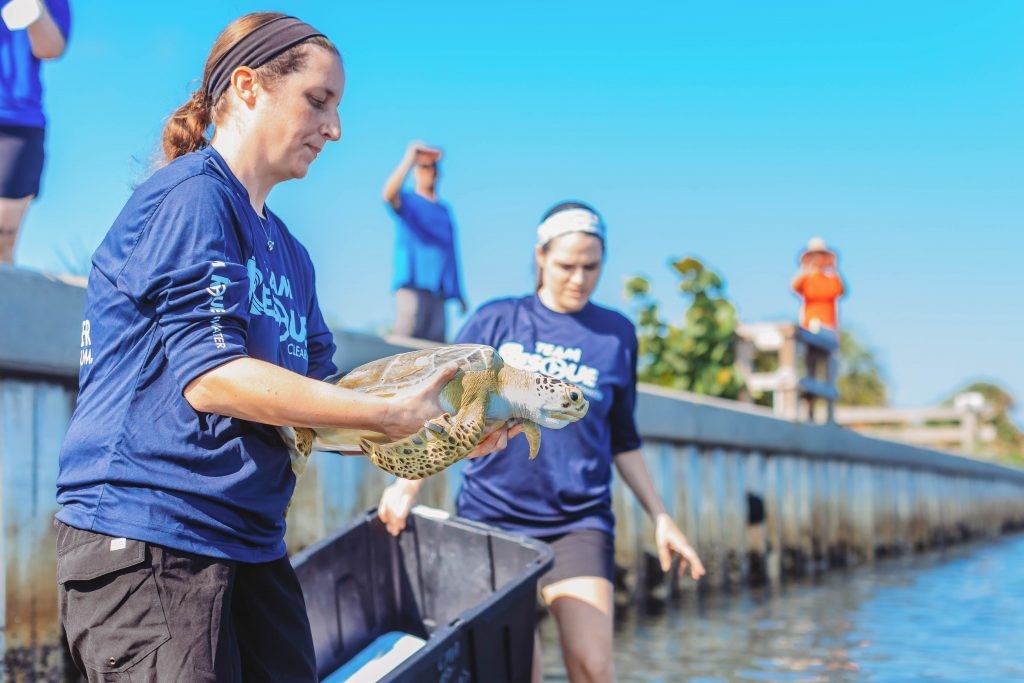 Carbonara is a juvenile green sea turtle who was accidentally captured in a fishing net near Clearwater Beach on Feb. 19, 2022. Carbonara had large fibropapilloma tumors on both eyes but was otherwise in good condition based on intake examination. Carbonara successfully had all fibropapilloma tumors removed while at CMA. Now that Carbonara's surgical sites have healed, she is ready to go back home! Carbonara has been cleared for release by our staff veterinarian and Florida Fish and Wildlife Conservation Commission!
Bryce Canyon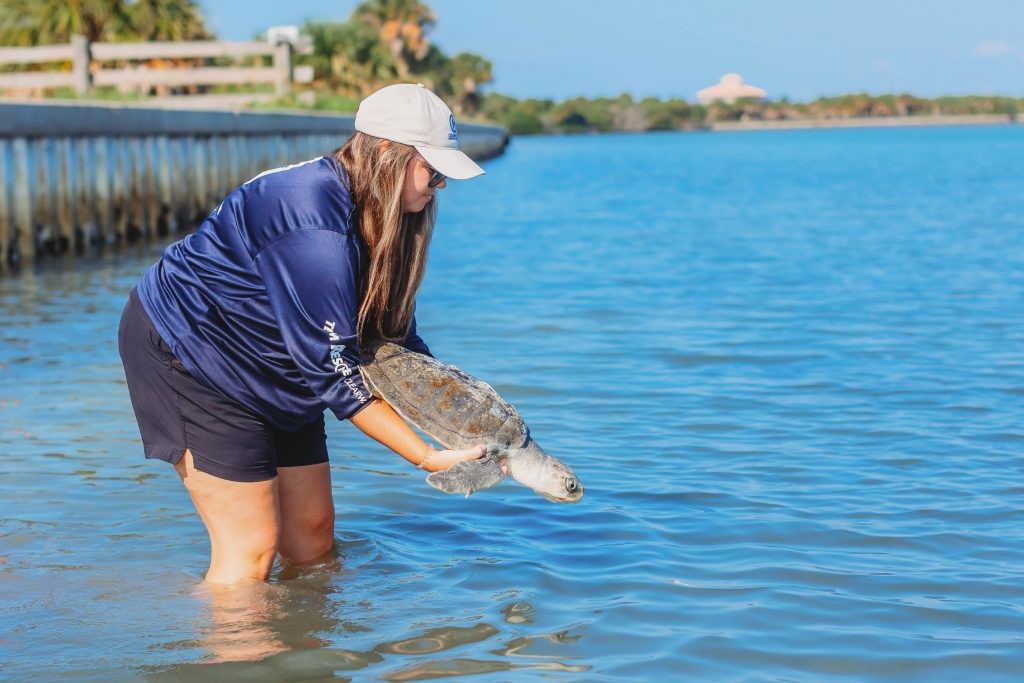 Bryce Canyon is a juvenile Kemp's ridley who was found severely entangled in fishing line and buoy offshore near Madeira Beach on August 6, 2022. Luckily, the entanglement did not cause severe injuries to the flippers, however, there was swelling and inflammation present. Now, Bryce received a clean bill of health from our veterinarian and was successfully released at Honeymoon Island!
All sea turtles were cleared for release by our veterinarian Dr. Shelly Marquardt and the Florida Fish and Wildlife Conservation Commission. We wish them all the best back in the wild!
50 Years of Marine Conservation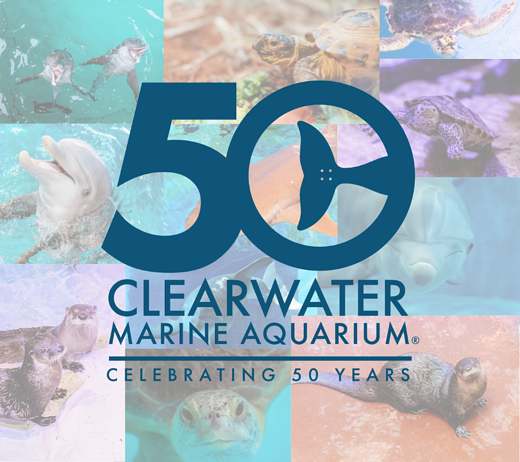 This year proudly marks Clearwater Marine Aquarium's 50th Anniversary! For 50 years, CMA has helped to make a difference in our local marine ecosystems and the conservation and research efforts of species all over the world. You can help provide care to our resident animals by helping us raise $50,000! Donations help our resident animals in several ways including: habitat care and upkeep, food, medical care, emergency services and marine life rehabilitation for all rescued animals.
Coming soon to CMA
Boos and Bubbles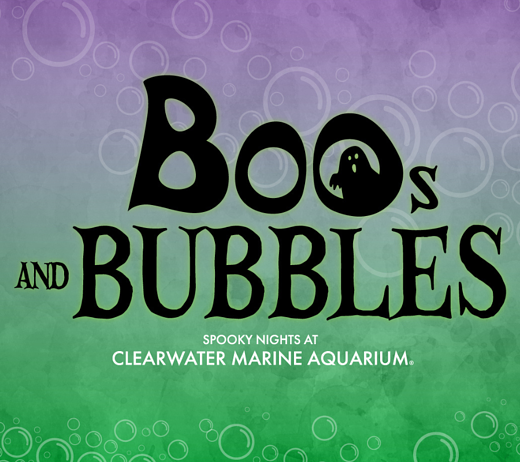 Select dates this October, float on by for Boos & Bubbles! This event will be packed with playful poltergeists, giggling ghosts and silly specters… plus billions of bubbles. Get ready for some festive family fun at Boos and Bubbles!
It's the Fall of Peace, Love and Dolphins at Clearwater Marine Aquarium! Families are invited to celebrate the facts, fiction and fun of these enchanting marine mammals. Dolphintopia is a multi-faceted immersive celebration which explores, not only the fascinating science of dolphins, but their intimate connection with humans throughout history. This celebration will include unique dolphin art displays and activities, interactive shows exploring our intangible connection with dolphins and colorful photo opportunities for the whole family. The elements of this saltwater celebration will ebb and flow like the tides, offering return guests different experiences throughout the season.