American Ninja Warrior is one of the most popular physical challenges shows on television. At its peak, this show brought in more than 6.5 million viewers and inspired spinoffs like American Ninja Warrior Junior for kids.
If your child has ever wanted to try their luck at a ninja course – or at least something like it – now is their chance. Altitude Trampoline Park in Kissimmee is proud to offer a course that is challenging, family-friendly, and fun.
What are Ninja Courses and How Do They Work?
Ninja courses are a maze of obstacles that kids and adults are challenged to run through. These courses require the use of your whole body, from your arm muscles pulling you up a rope to your leg muscles pushing you through a high jump. Contestants work through one challenge at a time and can't move on to the next until they complete the first.
On American Ninja Warrior, these challenges are timed. Contestants only have a few minutes to work through each course. This means that contestants race from one obstacle to the next, pushing up their heartbeat for a cardio exercise. The need for speed means contestants also don't have time to think about what they are doing. They have to push aside their fears and remain calm until the course is finished. (For added intensity, these courses are often placed high in the air, meaning contestants risk falling into water or a safety net if they fail.)
If you can complete the course within the set time, you can prove that you are the strongest and bravest Ninja Warrior out there.
Altitude Kissimmee Makes Ninja Courses Kid-Friendly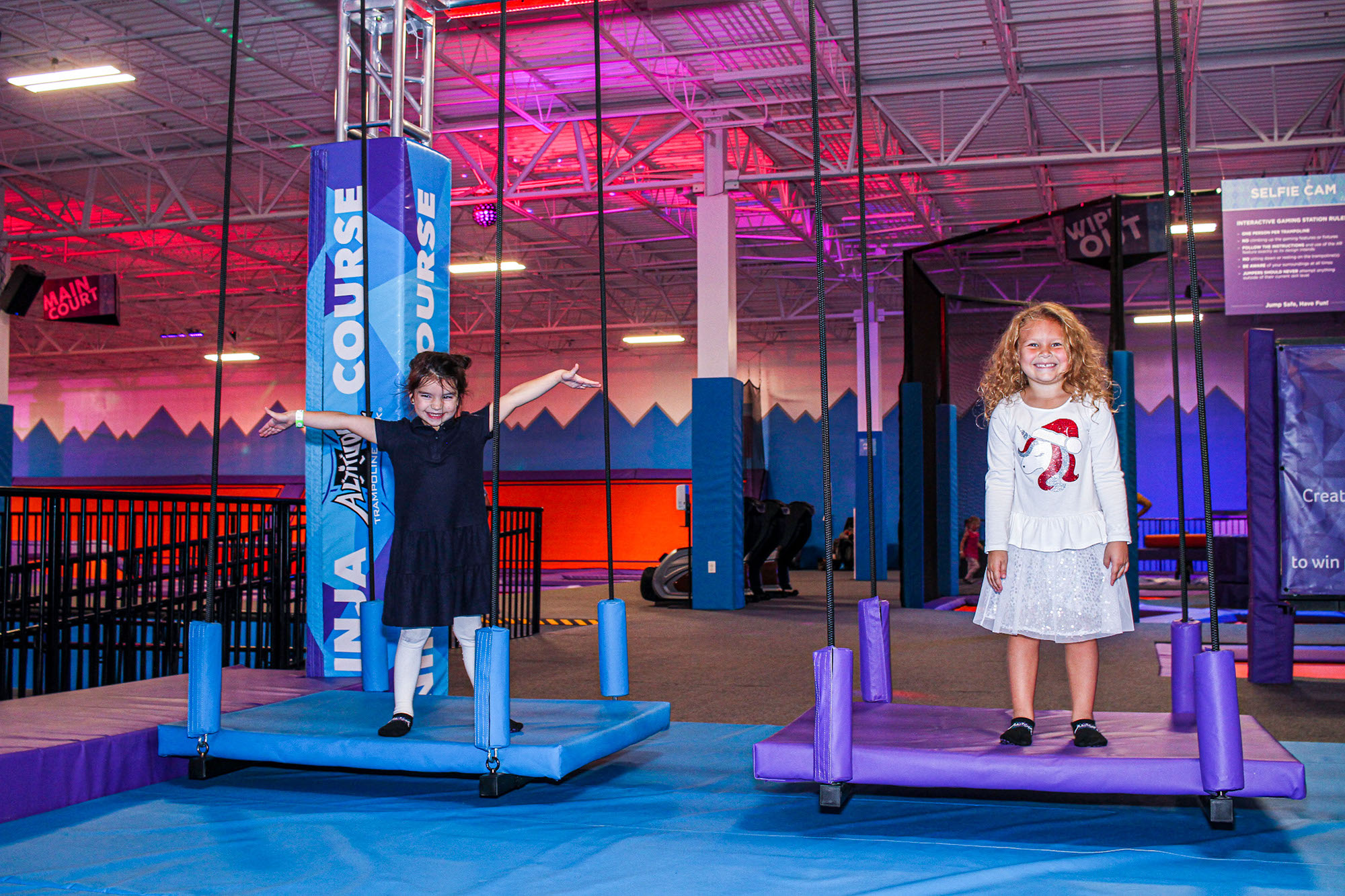 If the concept of a ninja course seems intense, don't worry. The ninja course created by Altitude Kissimmee Trampoline Park is safe and meant for kids and teens. The course isn't elevated, so you don't have to worry about your child falling, and kids can move from one obstacle to the next as they please.
With our course, you can challenge your kids to use different muscle groups to work their way down the line. They can use their arms and legs to climb a mesh net (and climb back down again). They can swing on ropes and learn how to balance to cross over a path without touching the ground. They can also dodge swinging obstacles that are padded but still in their way.
This course is a great way for your child to pretend they are a ninja, scaling walls and running from bad guys. As a parent, you can walk through the course with your kids, making sure they are safe the whole way and fueling their imaginations with ninja storylines of your own.
Ninja Courses Offer Multiple Health Benefits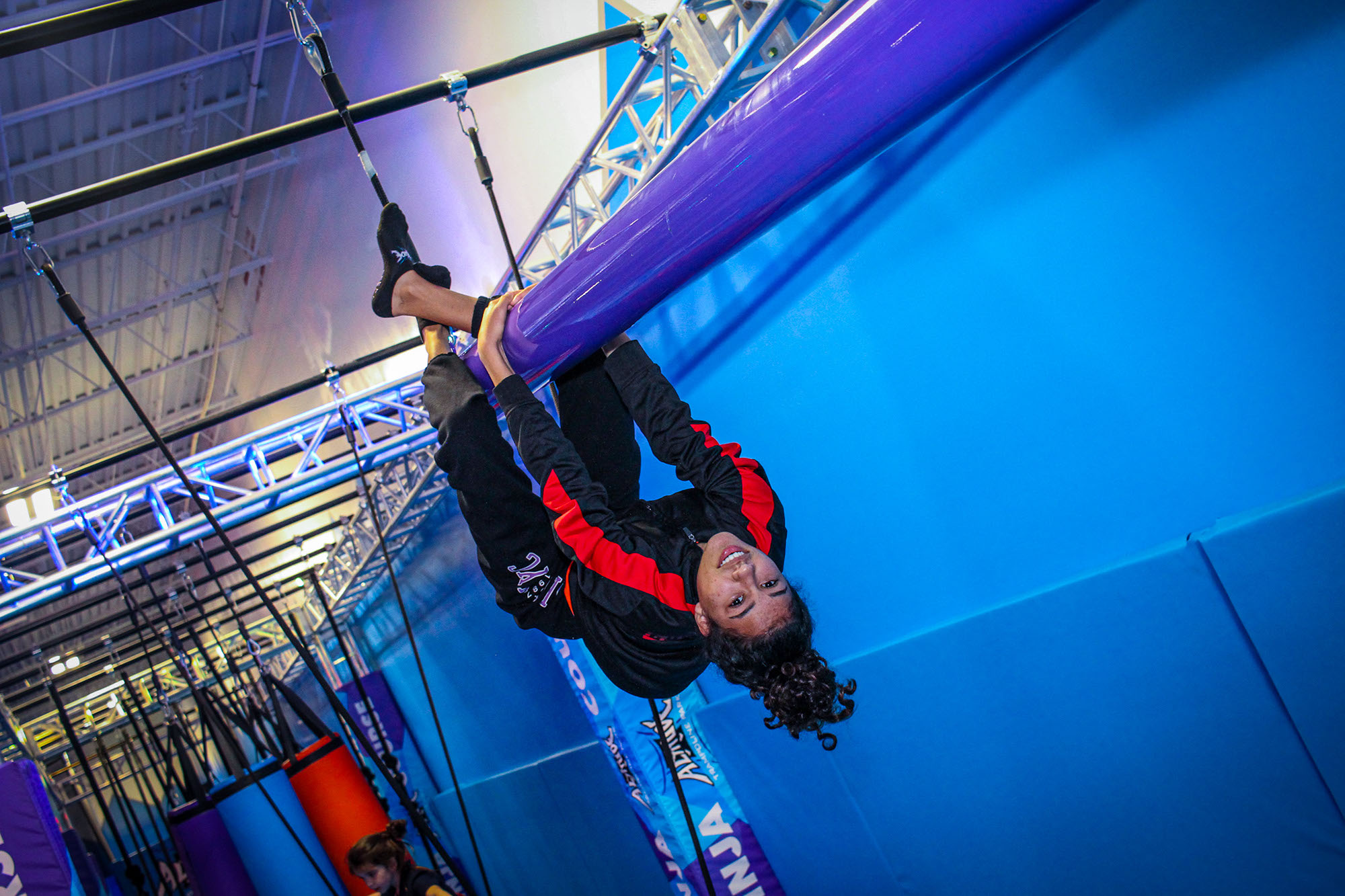 Ninja courses give kids a place to play and exercise at the same time. If your child is nervous when playing team sports, then they might enjoy playing on the ninja course instead. This allows them to move, explore, and solve problems at their own pace.
Ninja courses like the one offered by Altitude Kissimess Trampoline Park work out the whole body. You need to use multiple muscle groups to complete the course – including some muscles you have never used before. Working out your muscles also increases your heartbeat, helping your kids build up cardio stamina during the activity.
One of the most important benefits of playing on a ninja course is that it's fun. Kids don't feel like they are working out or exercising. They're just here to play! They won't notice the muscles they are using or the energy they are burning as they move from obstacle to obstacle. We make sure our course is low-pressure so kids of all ages can enjoy it and won't feel pressured to perform at each challenge.
Visit Altitude Kissimmee Trampoline Park Today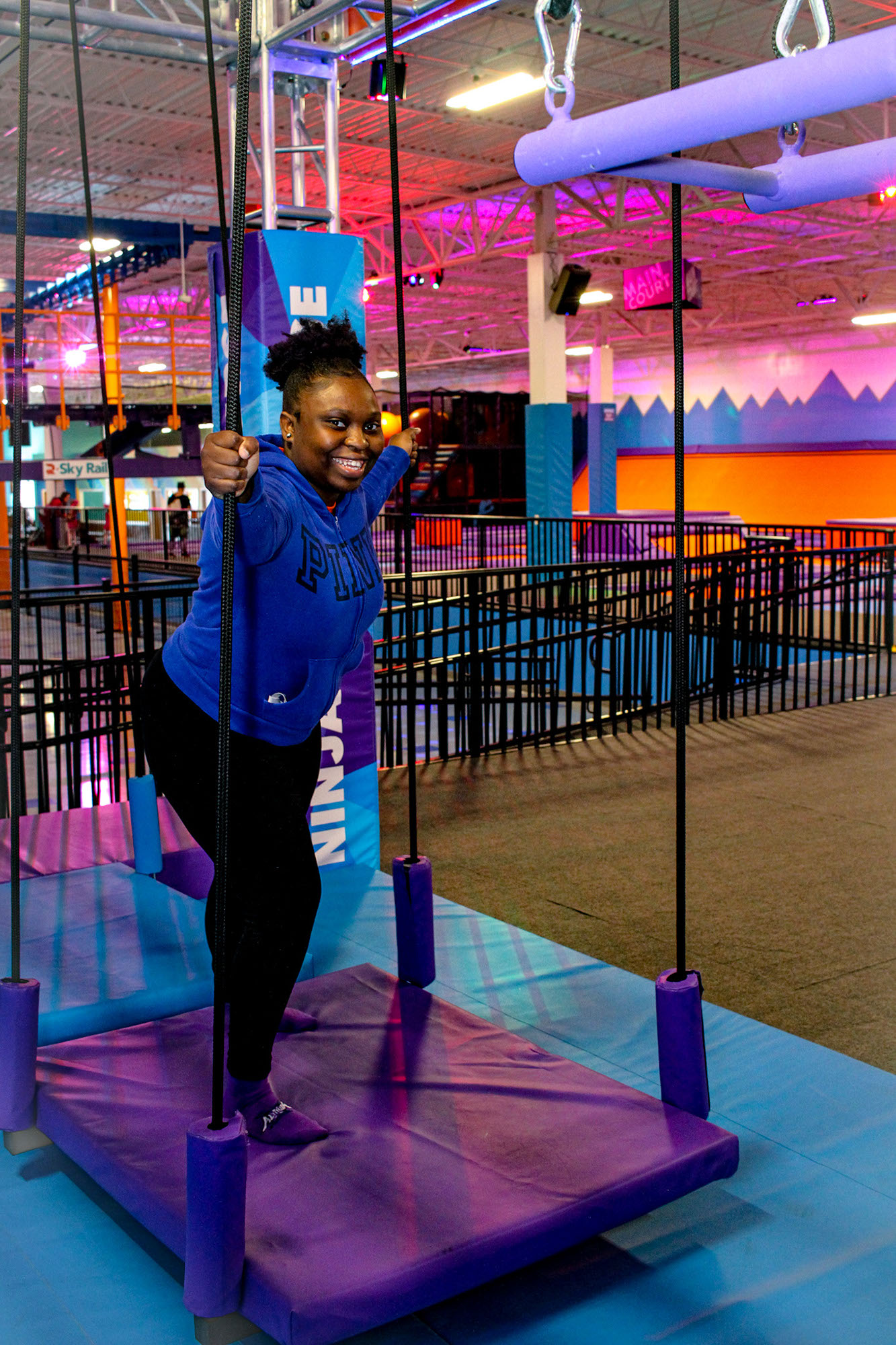 If your kid likes climbing and challenging themselves, then they will love the Altitude Kissimmee Trampoline Park. Along with the ninja course, kids can fly through the air on our zip line and compete in virtual reality jumping games. There are activities for young kids and teens alike, which means your whole family will be eager to visit.
Learn more about their monthly passes so you can save money on your visit. You can also visit the website to learn about COVID-19 safety protocols to keep your family safe.