On International Drive, they are all about indulging in the sweeter things in life, so the time has come to tell you about the five sweetest spots on I-Drive!
Fuzziwig's Candy Factory

Fuzziwig's Candy Factory has been bringing your favorite sweets to stores and malls since 1995, so let's just say, they know candy! And with locations all over the United States, we're lucky enough that one of their stores' calls the Orlando Premium Outlets, right here on International Drive, home! This store houses over 400 varieties of candy, hard-to-find specialty toys and plush animals that are each displayed in a way that creates an enjoyable shopping experience, one so sweet that some would even say it has a candy land feel! If you are looking for a cheerful and sweet place to pick up a few treats while on I-Drive, this is a must-stop store!
It's Sugar!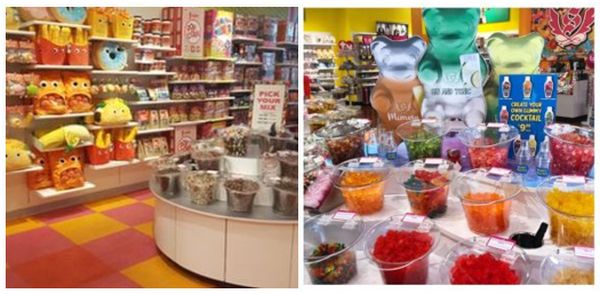 No, really…it's all sugar! Another sweet spot located in Orlando Premium Outlets on International Drive is It' Sugar! When you enter the store you are immersed in everything sweet, from treats to novelty merchandise that can appeal to everyone's sweet and sour sides! The founder of this store created the entire experience and stocked the store with a goal to satisfy a universal sweet tooth. A dedication to bringing out the child in every adult by mixing sweet treats with mega-sized humor and attitude that come together to create a candy store experience unlike any other! So next time your sweet tooth starts tingling, be sure to stop by to shop your favorite traditional candy, as well as discover a whole world of candy that you've never seen before!
Bring Your Appetite!

Sugar Factory is in the heart of I-Drive at the beloved entertainment complex ICON Park! At this location, you will find bliss in a completely delicious dining experience that combines upscale dining, along with a variety of signature desserts! A favorite of visitors to I-Drive, locals, and celebrities – Sugar Factory packs a sugary punch, unlike any other dining location! One of their signature drinks that you'll have to try while here are their goblets! With flavors that appeal to any sweet tooth, like Hot & Wild Spicy 305 Pineapple, The Drake, Coconuts Gone Bananas, and White Gummi, just to name a few! And what's even better? Each contains alcohol but can be made alcohol free, so it's a win-win for everyone in your group! Come for dinner and indulge in some guilty pleasures and delicious American Cuisine followed by a signature goblet, sweet martini or other adult beverage, and of course an insane milkshake topped with anything you can imagine! This is your one-stop shop for satisfying any food craving that you may have.
Museum of Chocolate!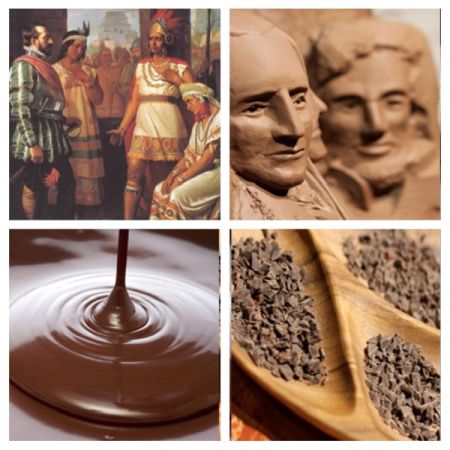 A place where you can learn all about the history of chocolate, take a tour of over 25 solid chocolate sculptures of some of the world's most beloved landmarks, some standing as tall as 6 feet, plus get a full lesson on how chocolate is made, followed by our favorite part…. a tasting of delicious chocolate treats! The Chocolate Museum & Café is not only a great place to indulge in a sweet treat, but it will also prove to be a fun destination where you can spend a few hours surrounded by everything chocolate! So, get ready to learn a lot, see some spectacular chocolate art sculptures, and taste some of the finest chocolate from around the world, all in one stop at the Chocolate Museum & Café!
A Chocolate Emporium

The Toothsome Chocolate Emporium & Savory Feast located at Universal Orlando's CityWalk is an eatery, drinkery, and confectionery! This delicious destination features mind-blowing foods and drinks at their full-service restaurant and bar! Come experience for yourself culinary alchemy with gourmet chocolates and one-of-a-kind desserts, ranging from milkshakes to scrumptious sundaes created by experienced chefs! And try out some new flavors you may have never even thought of before like Chocolate Brownie Bark, Bacon Brittle, and Salted Caramel Flan! The atmosphere is enchanting and the feast you'll enjoy will be out of this world, so be sure to stop by and experience the Toothsome Chocolate Emporium next time you're in the International Drive area!
International Drive is all about savoring the sweeter things in life because we all deserve some sweet stuff every now and again! Come enjoy the sweetest things on I-Drive at these five locations that are sure to hit your sweet spot!