Everyone wants to be the cool kid at school and what better way to do that than with a rad birthday party? At Altitude Trampoline Park Kissimmee, kids can invite their friends to jump with them in a space where they can engage with a variety of highly active attractions and games led by one of our party hosts. Learn why Altitude Kissimmee is the best place to have a birthday party.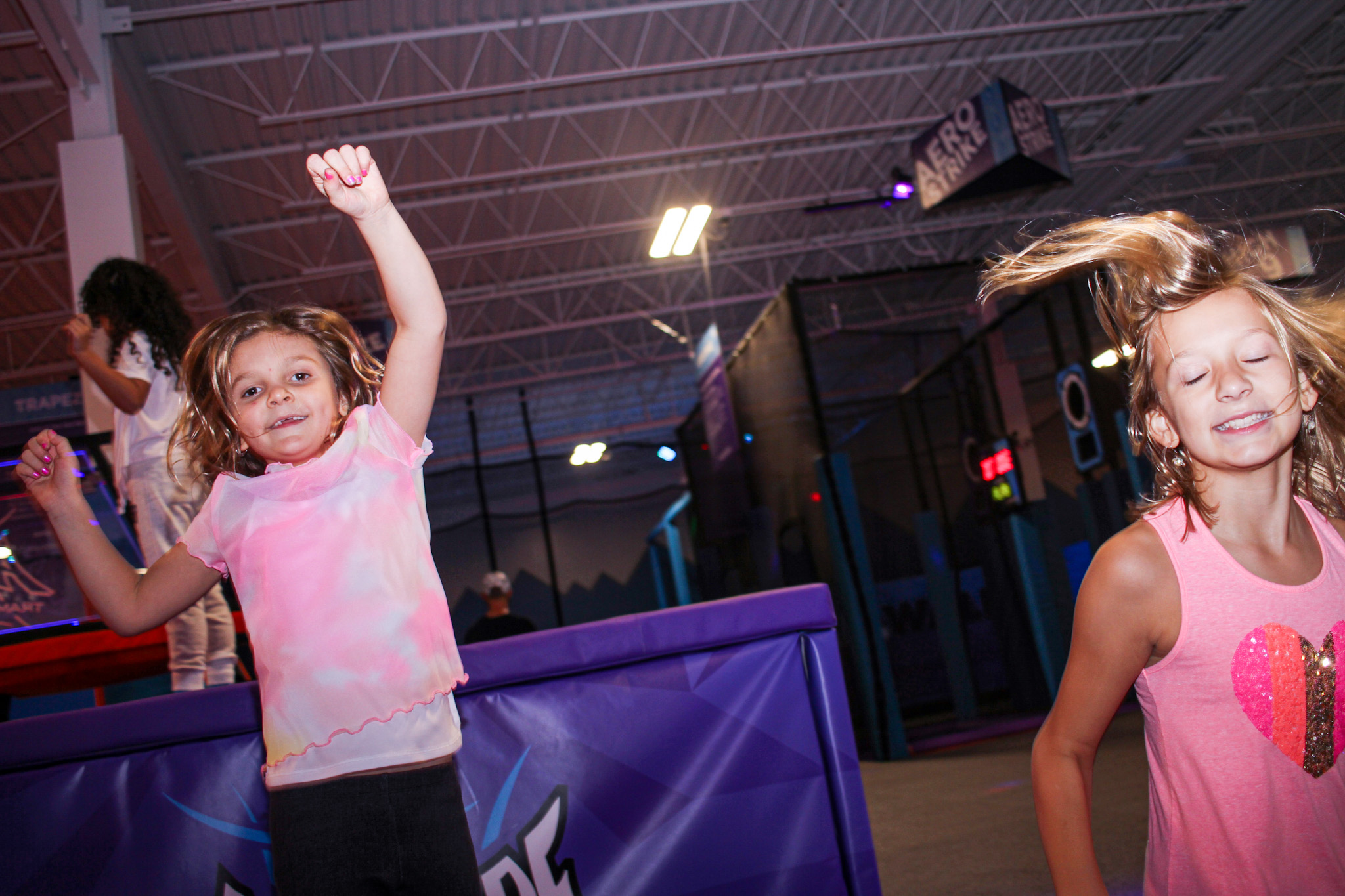 1. Kids Can Invite All Their Friends
Altitude Kissimmee offers a variety of birthday party packages for kids. For a smaller party, consider our Levitate Package for 10 jumpers. For a larger party, invite the whole class and sign up for our Stratosphere Package for 20 jumpers. Altitude Kissimmee also has different party types with both private rooms and reserved tables.
The park can accommodate large parties and are happy to work with you to create a guest list. Your child can spend the day with all of their friends, and no one will feel left out.
2. Show Off Cool Stunts
There are so many opportunities at Altitude Kissimmee for your child and their friends to safely try new stunts. The park even has a giant Stunt Bag just like the action movies! Kids climb up a ladder and fly through the air, landing safely on an air-filled cushion.
Along with the Stunt Bag, kids can try new skills on the Trapeze Swing and challenge themselves with Altitude Kissimmee's Wipeout game. The park even has a zip line! Each of Altitude Kissimmee's activities allows kids to run and jump, turning fun into fitness. Let your kids show off for their friends – they're getting a workout while they do it.
3. Play Trampoline Games
Once your kids and their friends are done performing exciting stunts, they can team up and compete in a variety of trampoline games. Kids can navigate the ropes course together as they tower above their parents below. They can play dodgeball against each other on two different teams, bouncing through the air to avoid getting hit.
Altitude Kissimmee also has multiple one-on-one games for kids to battle each other. The Battle Beam lets kids have a (very safe) gladiator-style duel, with a safe foam pit to fall into. The park has Trampoline Basketball and a new virtual reality Valo Jump game for kids to play against each other. Plan a tournament and keep playing the winner until an ultimate champion is crowned!
4. Let Small Kids Enjoy Soft Play
If your child has a younger brother or sister who isn't ready for the zip line or dodgeball court just yet, let them enjoy other parts of the trampoline park. The park has a Soft Play zone for its smallest guests who want a safe place to jump. This section is walled-off from the big kids, so your children can play and engage in sensory exploration.
Let your kids climb through tunnels and play with tic-tac-toe spinners so they're too busy exploring and having fun to feel left out during the party.
5. Chow Down on Pizza
Altitude Kissimmee isn't just a trampoline party; it's a pizza party! Kids can enjoy pizza when they need a break from exploring our trampoline challenges and games. The park also offers bottled water to help kids stay hydrated and healthy.
The park also happily welcome cakes and cupcakes to celebrate the birthday boy or girl. They will also receive one free cinch bag from Altitude Kissimmee as our birthday gift to them.
6. Stress-Free Planning for Parents
A trampoline birthday at Altitude Kissimmee is a great experience for parents. By opting for one of the park's premium birthday packages, you eliminate the stress of hosting an event. Don't worry about setting up or cleaning up; we do everything for you. The Altitude Kissimmee team also will provide napkins, plates, and utensils for your pizza and cake. With the food and entertainment all handled by an expert party planning team, you can focus on creating lasting memories with your kids.
If your child wants to have a birthday at Altitude Kissimmee, check out its birthday packages. The park offers different rates for weekends and weekdays, so you may be able to save if your child has a summer birthday. If you have any questions, give Altitude Kissimmee a call. The team will be happy to accommodate all your birthday party needs.