Looking for a fun and healthy activity to do with your kids in Orlando? No matter if you're a local or you're looking for affordable family-friendly entertainment options while you're visiting the Disney area, Altitude Trampoline Park – Kissimmee offers active entertainment for kids of all ages.
After all, according to managing partner Grady Hinchman, "Where else could you pay roughly $30 for hours of jumping and fun, and then have your kids take a two-hour nap afterward? You're welcome!" Read on to learn more about the active lifestyle benefits of visiting this flagship 35,000-square-foot Disney-area trampoline park.
Jumping Burns Calories & Energy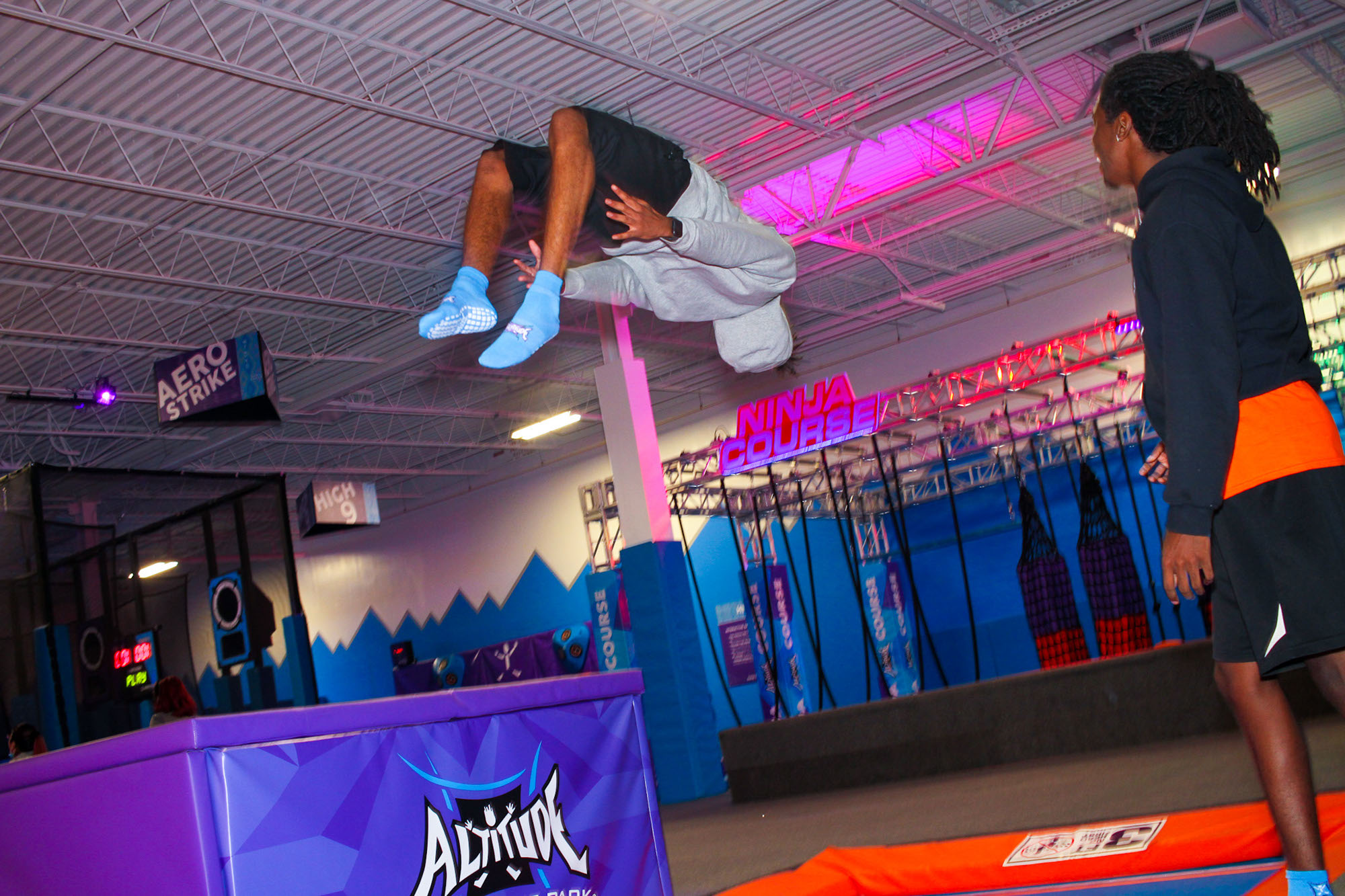 If you've been a parent for any length of time, you know that your kids need to burn off their energy in a manner that's both fun and engaging. You can't take them to a conventional gym, for example, or have them run that energy off on a treadmill. With trampolines, there's no learning curve — your kids are already well aware of how to use them.
From a calisthenics standpoint, trampoline activity is incredibly beneficial for your kids; every half hour they spend bounding around on a trampoline is roughly the 3x equivalent to running for the same amount of time! And the best part is that your kids won't even realize they're getting a workout. They'll be too busy having a blast.
Developing Muscle Control, Awareness & Coordination
Although trampoline-jumping may seem like a whimsical activity to an adult, jumping on a trampoline can be the catalyst for developing and refining a wide range of physical attributes. Whereas a conventional exercise routine requires dedication and hard work, a visit to the trampoline park is (by all appearances at least) an act of fun and free play.
Through repetitively jumping, twisting, turning, and tumbling, kids will intuitively gain muscle control and better spatial awareness. It also has the potential to improve flexibility, strengthen muscles, and even improve posture.
Cardiovascular Fitness & Mental Acuity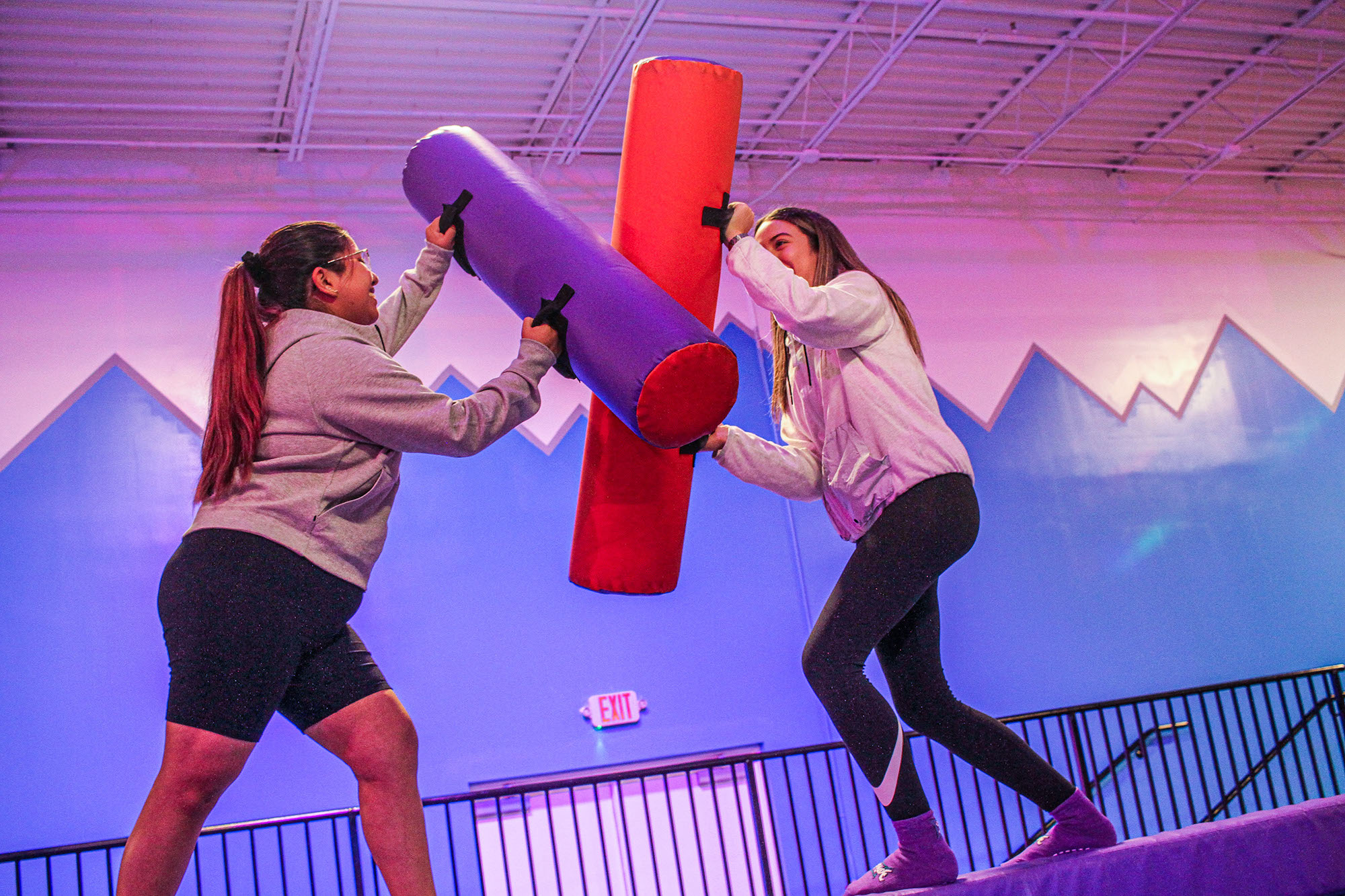 A little over 40 years ago, NASA conducted a study that came to the conclusion that 10 minutes of bouncing yields better cardiovascular returns than more than a half-hour of running. According to that report, "The external work output at equivalent levels of oxygen uptake were significantly greater while trampolining than running. The greatest difference was about 68%."
Combine this cardio payoff with the natural mental clarity and sharpness that accompany regular physical exercise, and the benefits of regularly visiting a trampoline park are abundantly clear. And where else could be better to get started than at one of the nation's newest, state-of-the-art trampoline parks?
"It's an absolute flagship park with the latest in trampoline attractions including interactive trampoline gaming systems," said Altitude Kissimmee Partner Brantley Smith. "We have extensive cleaning protocols before, during, and after hours, and we take everyone's health and safety very seriously. We want Altitude Kissimmee to be a place where parents can bring their kids to let out all their energy in a safe and clean environment."
So what are you waiting for? Grab some jump passes online — or even better, an affordable $10/month membership — and jump on down to Altitude Kissimmee today!
About Altitude Kissimmee
Altitude Trampoline Park –  Kissimmee is the newest indoor adventure attraction in the greater Orlando area. Featuring 35,000 feet of trampolines, zip lines, and other challenges, it offers safe, active fun for kids and adults of all ages.