Magic Kingdom Update – The way your early morning begins at the Magic Kingdom theme park is going to alter, according to an announcement from Disney. According to an official  post on the Disney Parks blog. As of January 9th a new stage show in the shadow of Cinderella Castle will launch the theme park day instead of the "Magic Kingdom Welcome Show" at the turnstiles at the park entrance.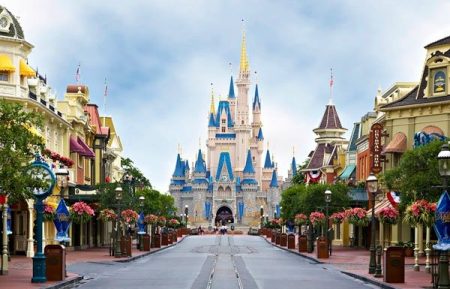 The Magic Kingdom rope drop changes will allow guests to enter Main Street before the park officially opens, the post says. The show, the name of which has not been announced, will begin at the designated park opening time. "A Royal Herald will appear to deliver a proclamation and welcome a few familiar characters to the stage, officially opening the park so 'the magic can begin!'" the post says.
The current long running "rope drop" show features a turn-of-the-century flair with costumed performers and songs such as "Good Morning," "Zip-A-Dee-Doo-Dah" and "Casey Jr." from "Dumbo." Eventually, characters arrive on a locomotive into the park's train station as visitors gather in the space near the Magic Kingdom entrances. A dramatic countdown then signals the opening of the attraction.Speaking of trains, the very popular Walt Disney World Railroad will be undergoing refurbishment from mid-January to mid-March, according to Disney World's official website. Neither the blog nor the website mention whether the show will return after the work is done on the railroad.
The "Magic Kingdom Welcome Show" is scheduled for 8:40 a.m. daily, according to the Disney website.