Don't cancel Spring Break. Instead, gather the family and head out to a destination that's full of outdoor adventures, open spaces, and stress-free environments. Here are five ways to plan a safe Spring Break on Florida's Sports Coast.
Take it Outside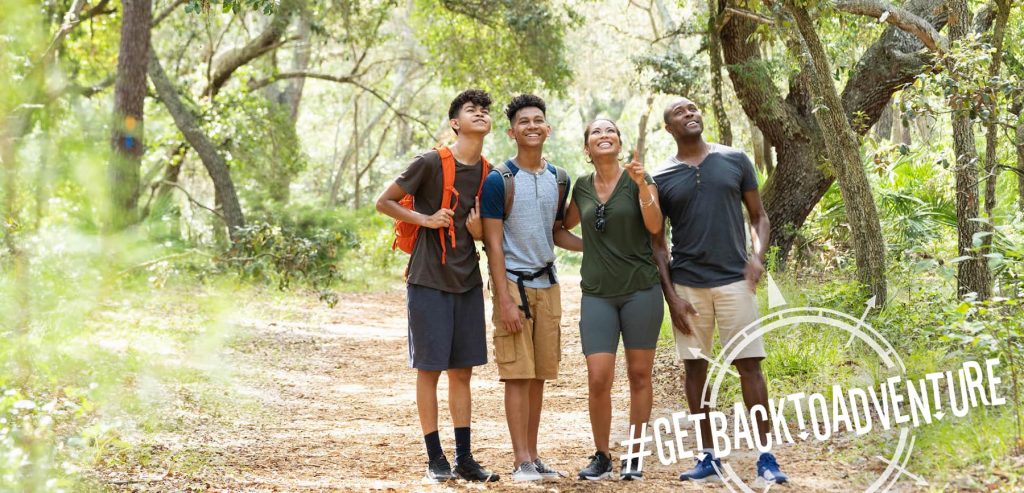 Florida's Sports Coast is home to 742 square miles of diverse landscape that spans from coast to country. The "sports" in Sports Coast, speaks to the immense leisure sports activities the destination has to offer. From nature hikes to boating excursions to paddling adventures and cycling treks, there are endless ways to enjoy the outdoors for a safe Spring Break on Florida's Sports Coast.
Explore New Places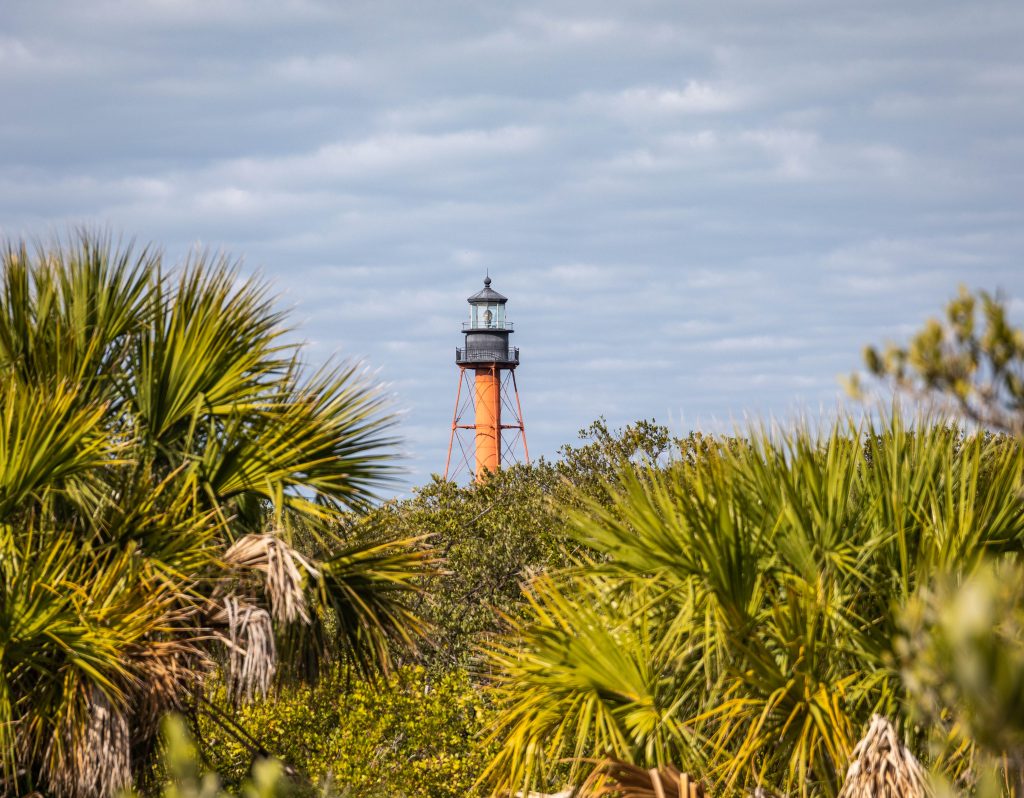 While venturing outside, look for places you may have never gone before. Florida's Sports Coast is home to two state parks. Werner-Boyce Salt Springs State Park offers amazing waterways to explore via kayak, paddleboard, or canoe. Salty Dog Kayak Rentals is conveniently located on-site to assist with paddle rentals. Family owned and operated, they can provide the perfect itinerary for a day paddling through the park and even out to Durney Key.
The second state park is located just off the coast in the Gulf of Mexico. Anclote Key Preserve State Park is truly a one-of-a-kind, Florida experience. Rent a pontoon boat from Windsong Charters and Boat Rentals and head out to the northern tip of the island. (Note: If you aren't an avid boater, we recommend chartering a captain so you can have a "worry-free" day on the water.) Once anchored, take a walk down the five-mile-long shoreline and hunt for shells. Shelling is abundant on the island and whole sand dollars can often be found. Note: We recommend taking a few and leaving most behind for others to enjoy.
Both state parks are home to several species of birds making them prime locations for bird lovers and bird watching. A beautiful way to enjoy a safe Spring Break on Florida's Sports Coast.
Camp Out and Reconnect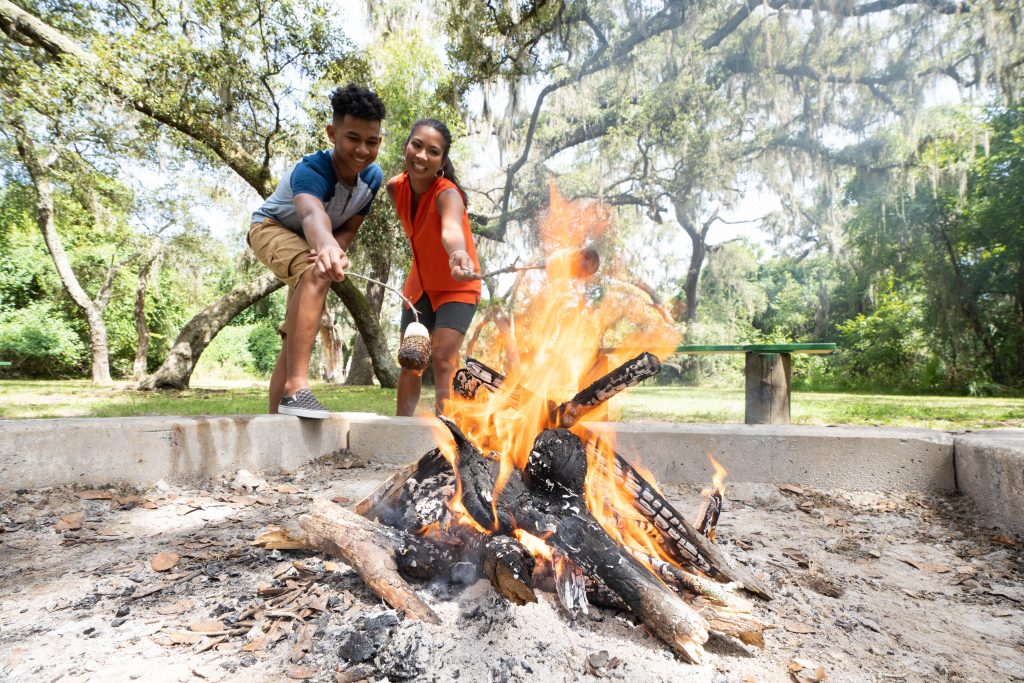 Camping is the perfect opportunity to enjoy the great outdoors with family and/or friends. What's more fun than sitting around a campfire, telling ghost stories, and roasting s'mores? Jay B. Starkey Wilderness Park, Withlacoochee River Park, and Crews Lake Wilderness Park are all county parts that offer a wide variety of camping amenities. From RV camping to cabins, to traditional tent sites–there are endless ways to reconnect while sleeping under an open sky.
Reel in Adventure
Florida's Sports Coast is home to amazing inshore fishing. Avid anglers and novice reelers alike can explore the serene coastline casting lines for spotted seatrout, red drum, common snook, and gag, just to name a few. For the ultimate fishing adventure, we recommend chartering a local guide to score the best catch. While on the water, it's common to see more than just fish. Manatees, sea turtles, and dolphins are common sightings along the coast.
Zen Out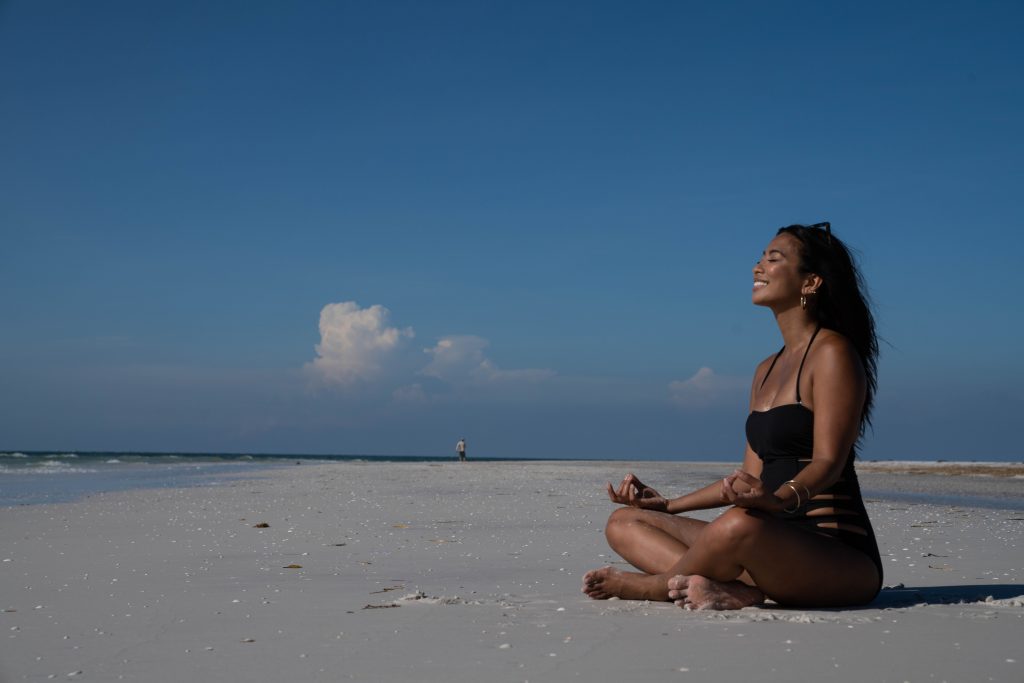 Whether it's a family vacation, a girls' trip, or one with friends, it's important to take time for yourself. Find your inner zen doing yoga on a remote island or take a moment to view nature on one of many outdoor trails. On Florida's Sports Coast, there are endless ways to to find peace within and with others.